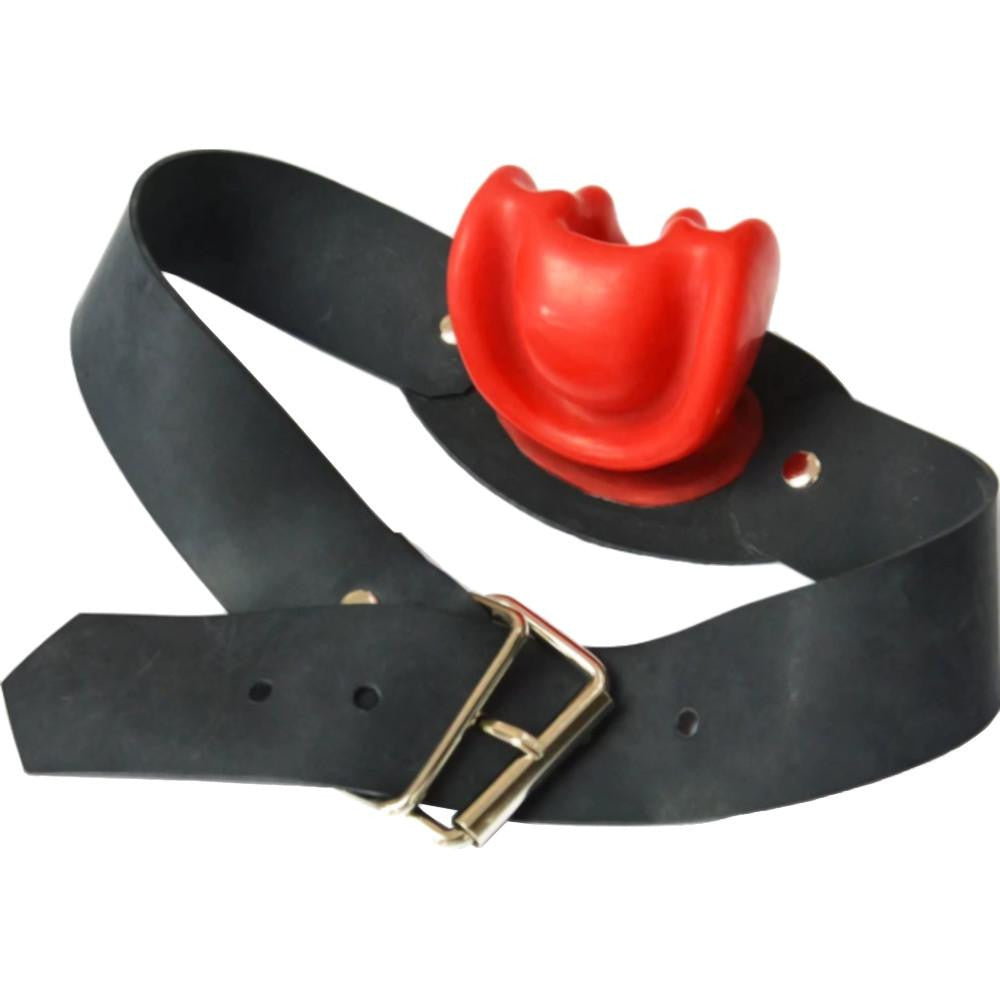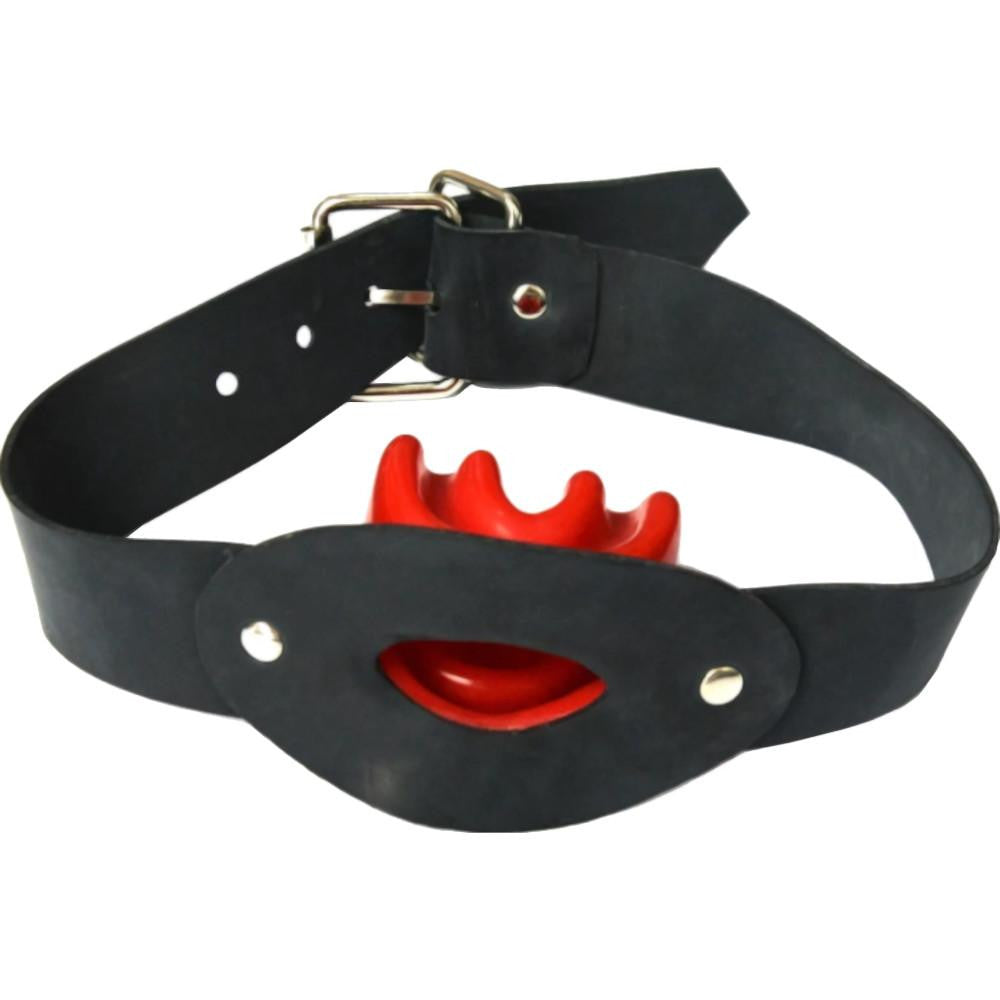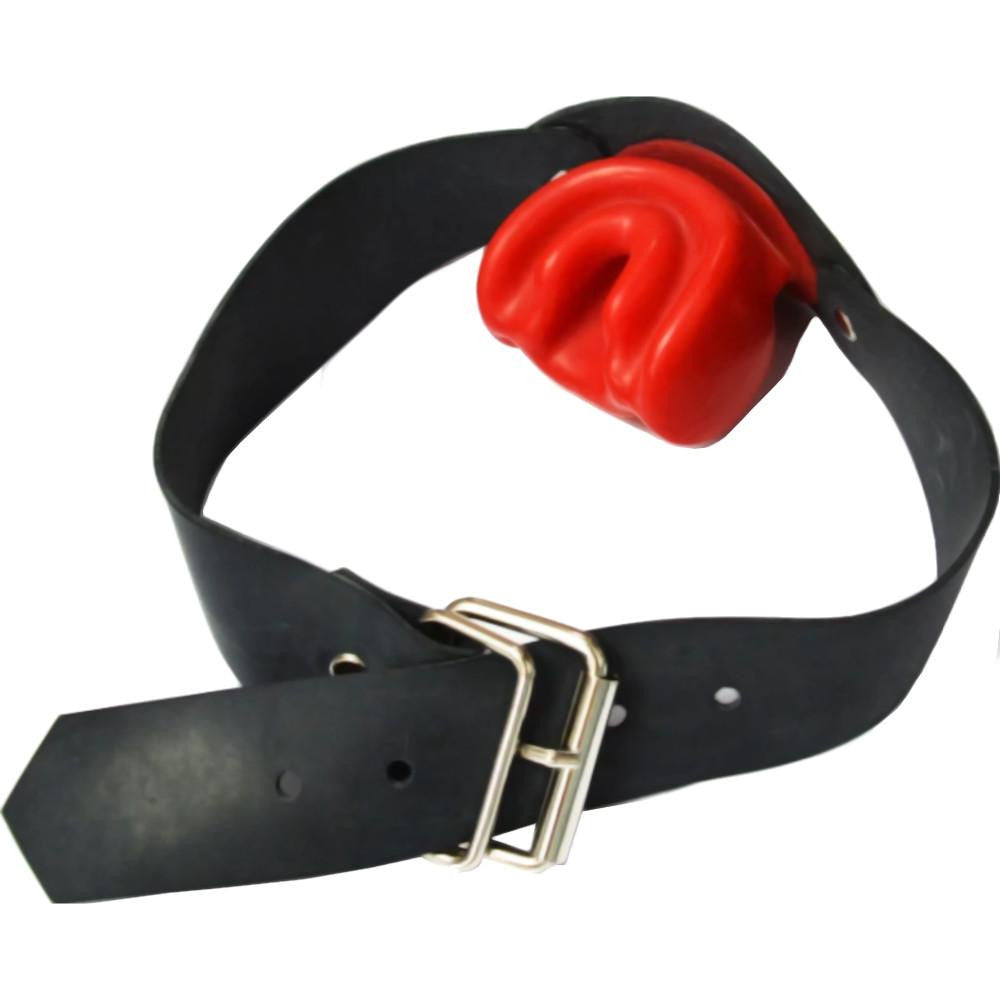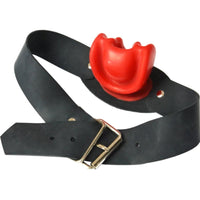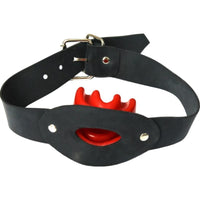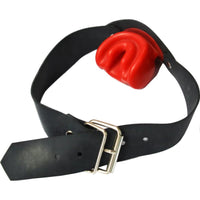 You and your partner were in the middle of lovemaking. You left trails of kisses all over her neck, tits, all the way down to her wet pussy. As you tasted her wetness, her legs started to harden and stretch out—a sign that she would explode. And when she was about to reach the climax, she began screeching and making weird noises that turned you off instantly. As a result, you left her hanging, and you did not have a sweet release.

Don't let this happen again! Muffle her sounds and release the elusive orgasmic pleasure with this Bound Mouth Latex Gag. This BDSM tool will keep her moans down once you put the gag in her mouth.

The toy features a plastic mouthguard and belt-like latex straps. The mouthpiece will shut your partner's mouth as you touch and play with her body. Meanwhile, the straps keep the gag in place so that it doesn't fall off as the scene gets steamy. With this in her mouth, you'll get to focus on reaching the pinnacle of pleasure without any distraction.

But before anything else, make sure that your lover is up for it. Ask her if she wants to be gagged while you're doing the naughty deed. Moreover, set some ground rules and boundaries and establish a gesture that you'll use to signify that the act is too much. Remember, any kinky activity should be safe, sane, and consensual.

When everything is set, it's time to gag her mouth! Place the mouthpiece between her teeth, wrap the straps around her head, and secure it with the buckle. Presto! She's all yours, ready to receive her punishments or rewards.

And when the act is over, you have to clean it to remove the sweat, odor, saliva, and other bodily fluids. Wipe its surface with a wet cloth, followed by a dry one. Lay it flat to dry, sprinkle it with cornstarch, then keep it in a safe, discreet place.

Keep your lover's moans down with this Bound Mouth Latex Gag. Add it to your cart now!
Specifications
Color/Type
Straps: Black
Gag: Red
Material
Straps: Latex
Gag: Plastic
Dimension
Length: N/A
Width/Diameter: Adjustable