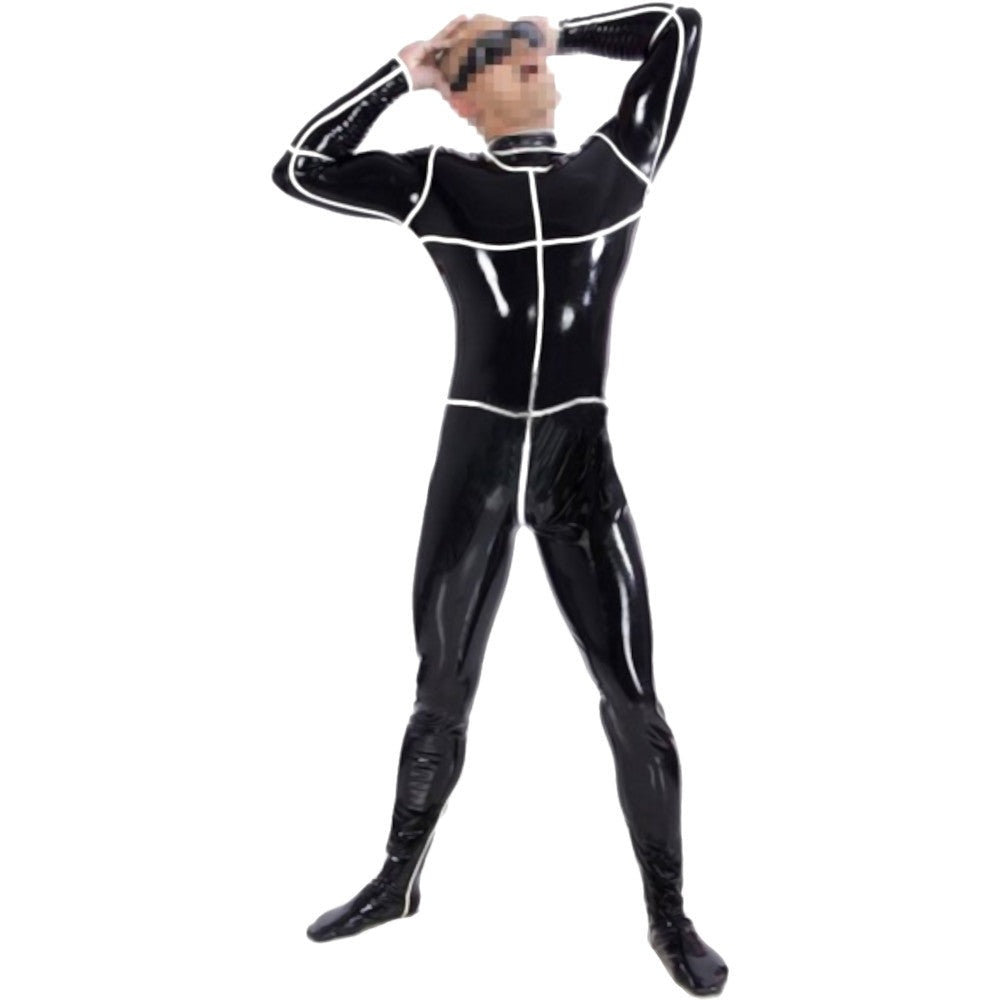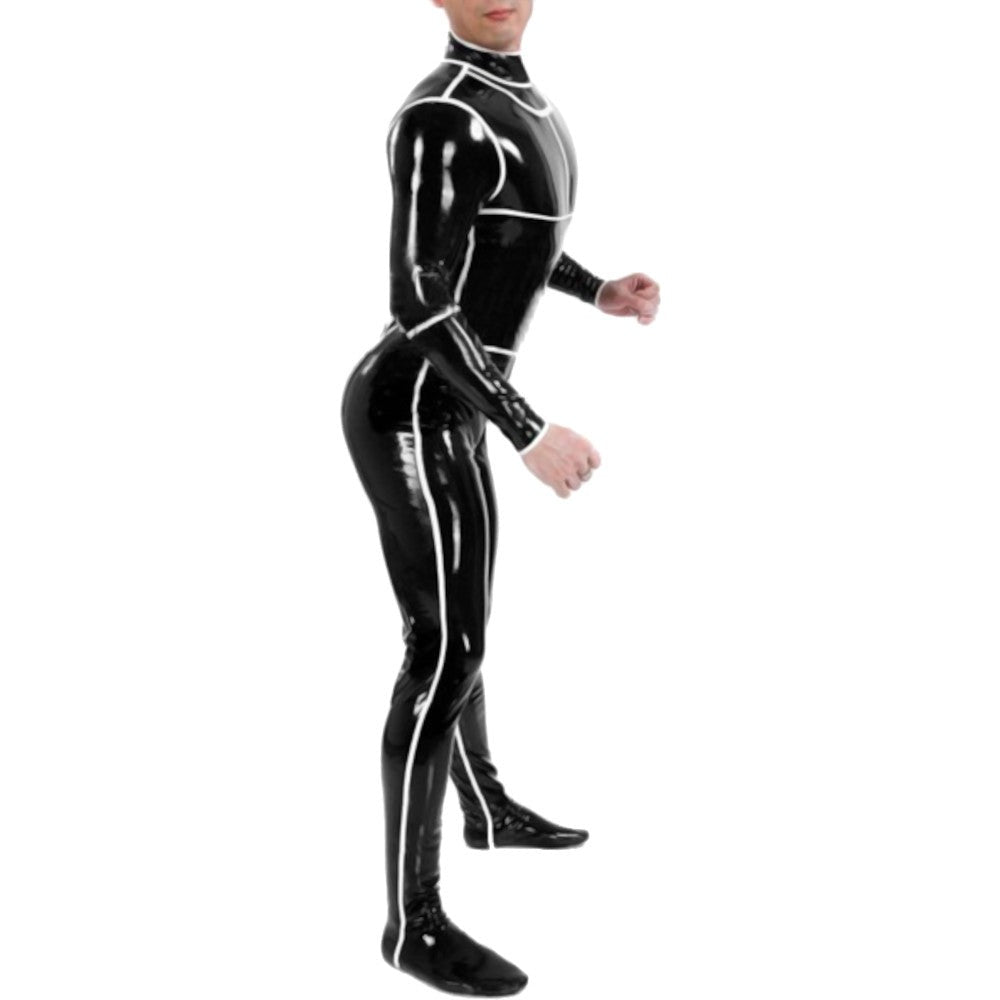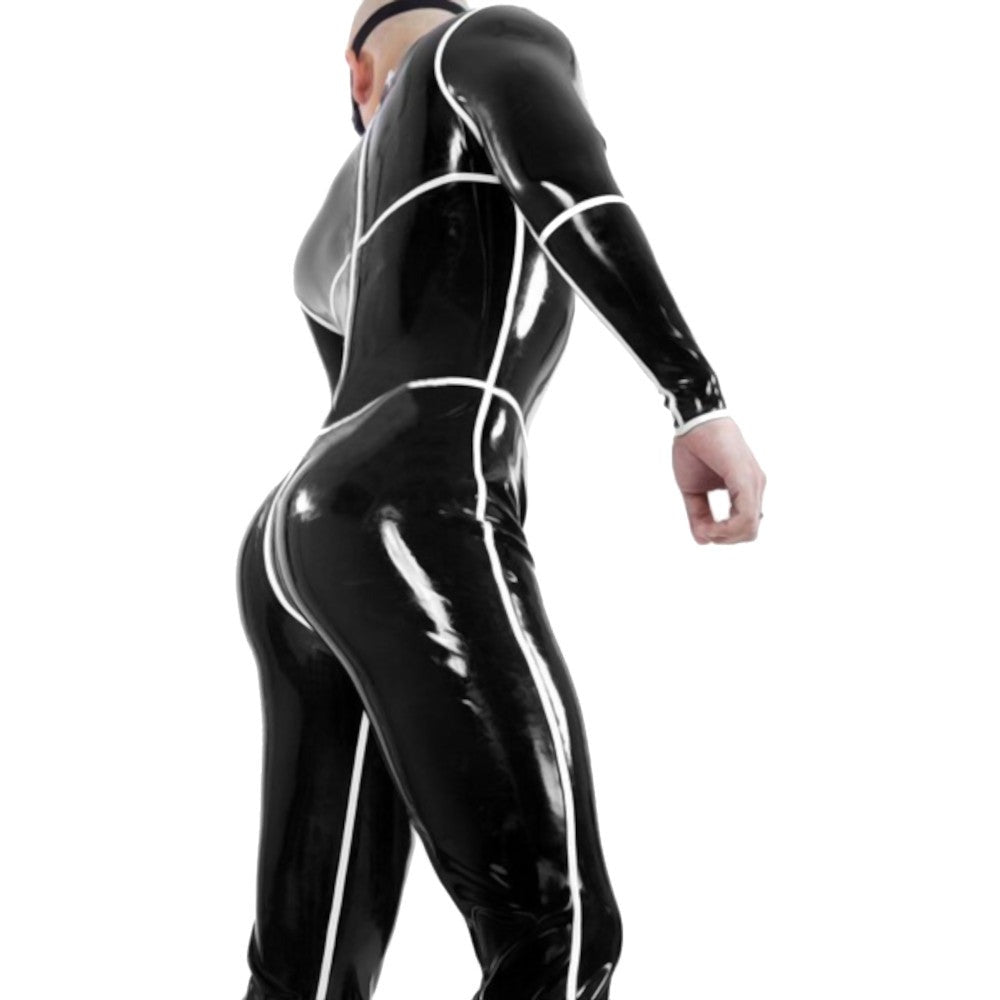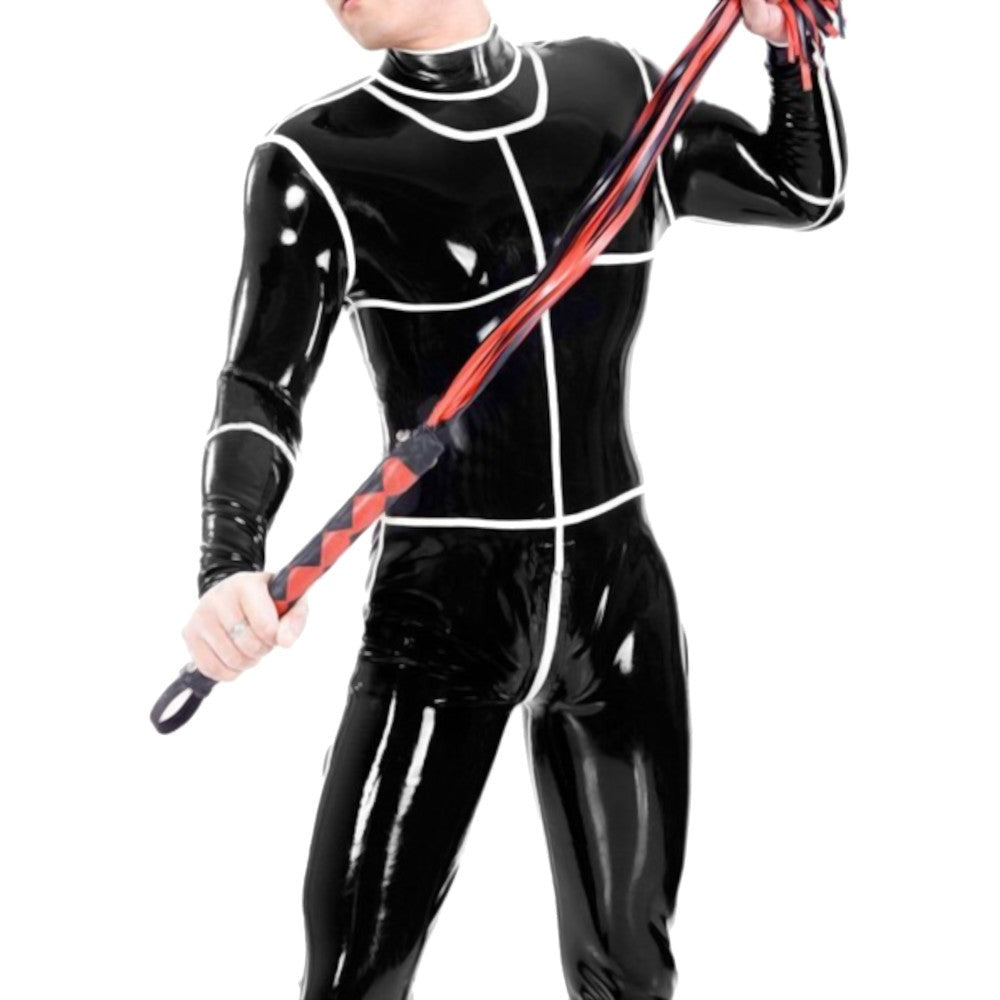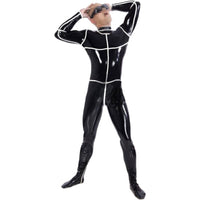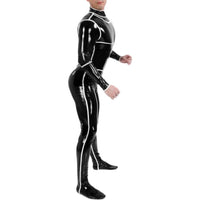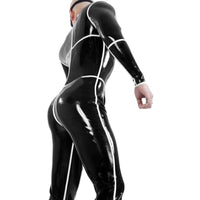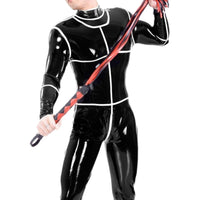 White Striped Men's Latex Catsuit
You're about to attend a party, and knowing yourself, you want to stand out from the crowd. Sure, wearing vibrant outfits is attention-grabbing, but that's not the only thing that you want. You want a get-up that can show off your curves without revealing your skin.

Here's an item that can do just that! The White Striped Men's Latex Catsuit will bring out the sexy in you without exposing your body. A garment made of latex, this full-body catsuit is such a tease as it turns everyone on once they see you in this outfit. And with the white stripes all over the torso, arms, and legs, they highlight your curves, making you look even hotter than ever! You will surely steal the show—and everyone's hearts—when you arrive at the party wearing this catsuit.

But before putting this on, you need to make sure that you don't have latex allergies. This garment—or any piece of clothing made of latex—gets close contact with your skin, following the natural curve of the wearer's body. So if you're allergic to this type of fabric, then it's best to look for non-latex catsuits, which you can also get on this online store.

If your skin isn't too sensitive to this material, the only thing you have to deal with is how to wear this catsuit. Since latex is susceptible to creasing, you need to prepare your body before wearing it. Apply a lot of talc powder all over you, then carefully put it on. Take your time when wearing it to prevent ripping it off. Once you've successfully put it on, then it's time to rock the party!

The White Striped Men's Latex Catsuit is available in a plethora of colors and sizes. Choose one that fits you and add it to your cart!
Specifications
Color
Clear, Pink, Red, Blue, Green, Black, Multi-Colored, Rose Red, White, Orange, Brown, Yellow, Purple
Material
Latex
Sizes
XXS, XS, S, M, L, XL, XXL - Refer to the size chart below for the exact measurements
Recommended for
Men
Washing Tips and General Instructions
Handwash in warm water without soap or detergent.
Leave it to dry flat and dust with talc.
Do not tumble dry.
Do not iron.
Do not dry clean
Sizing Guide