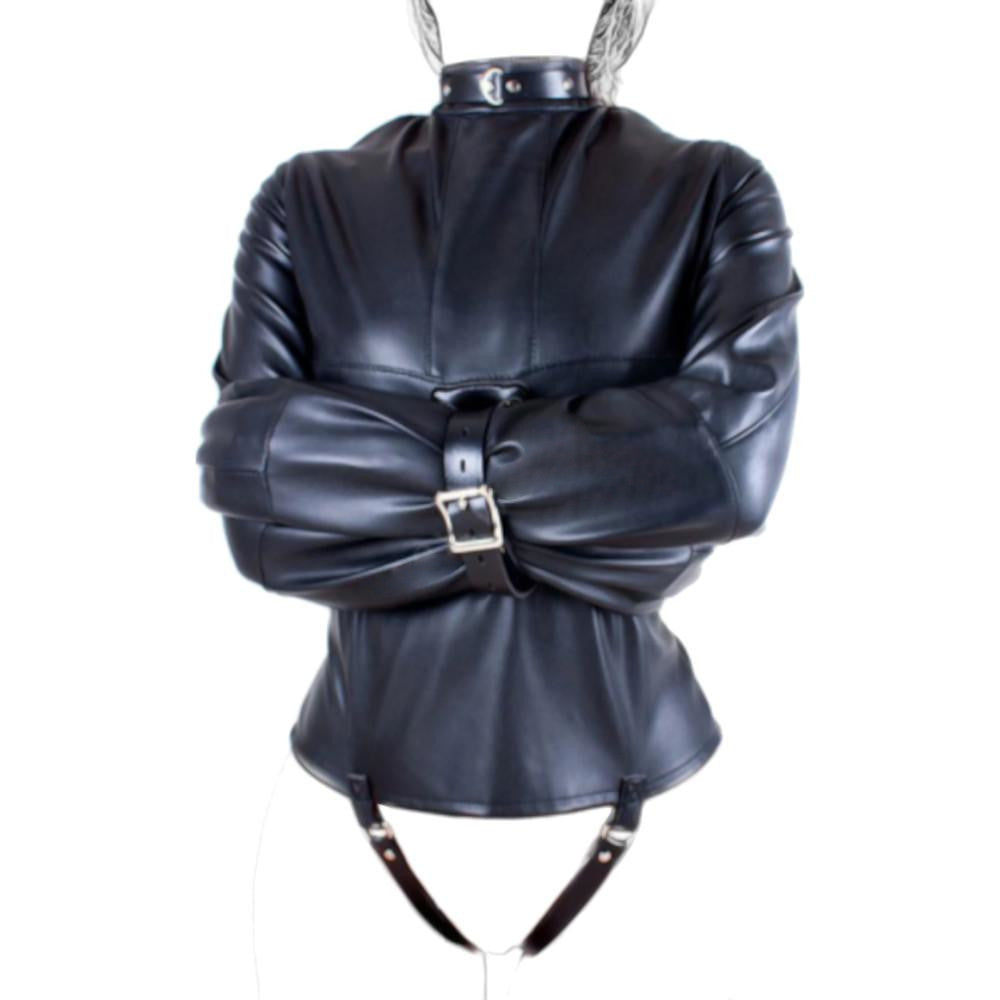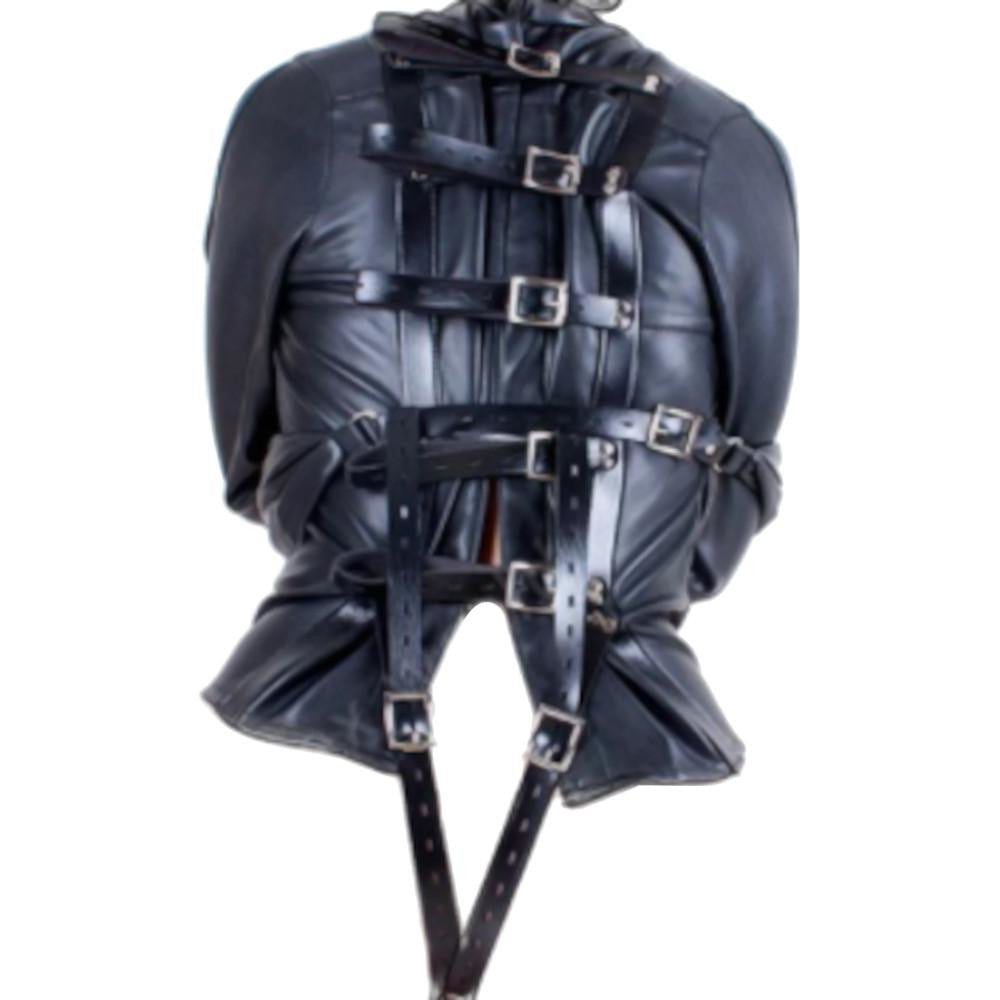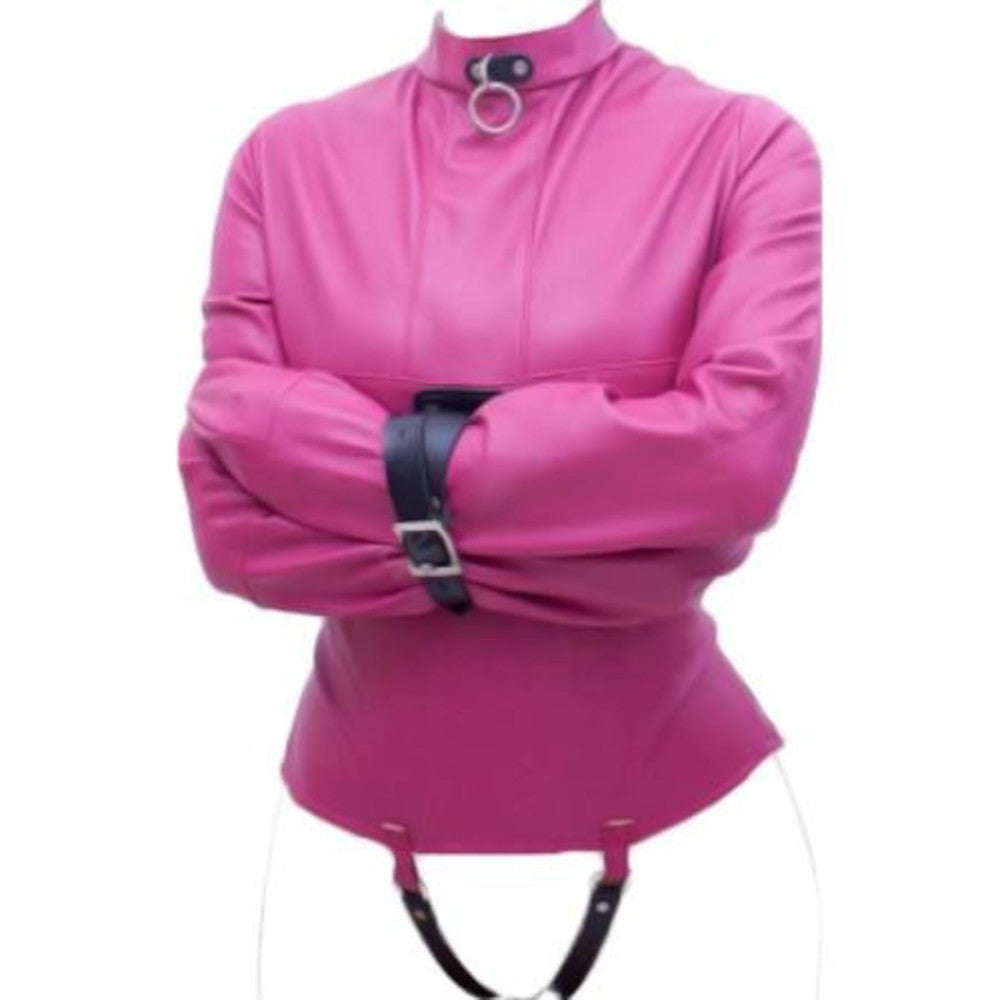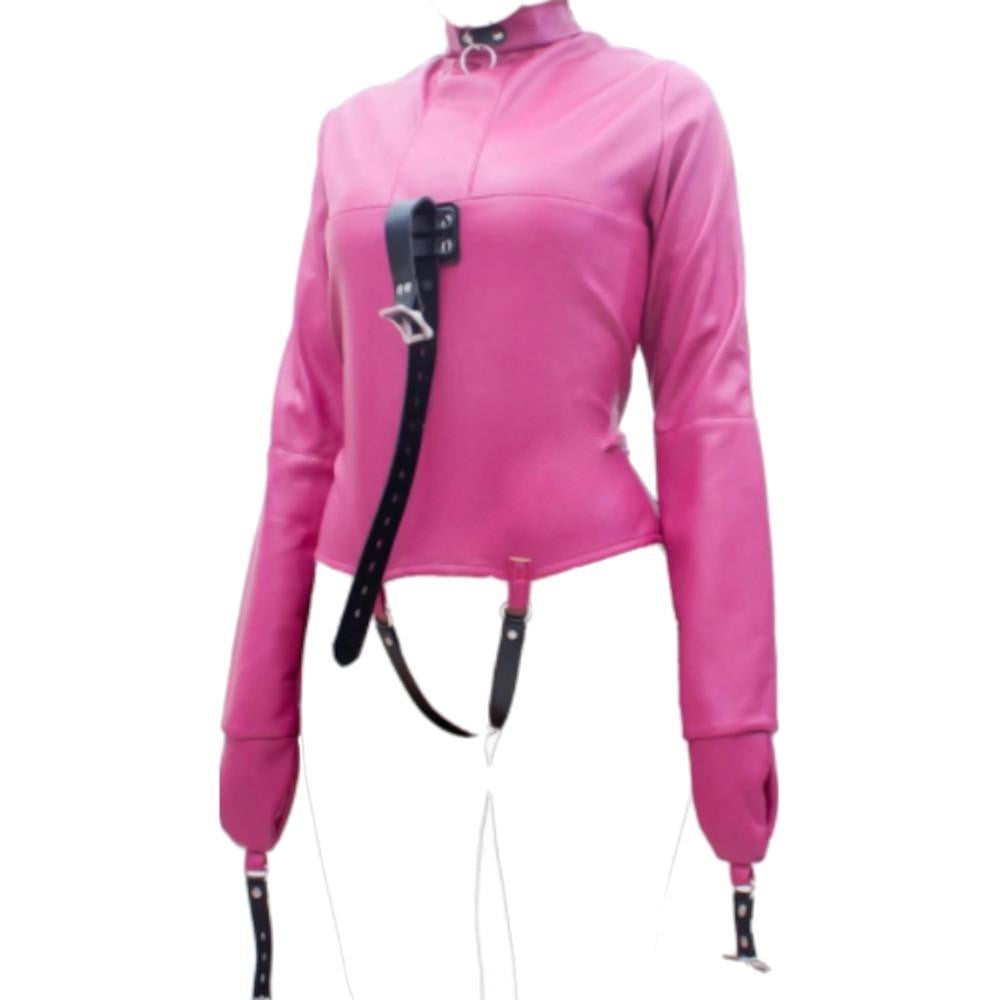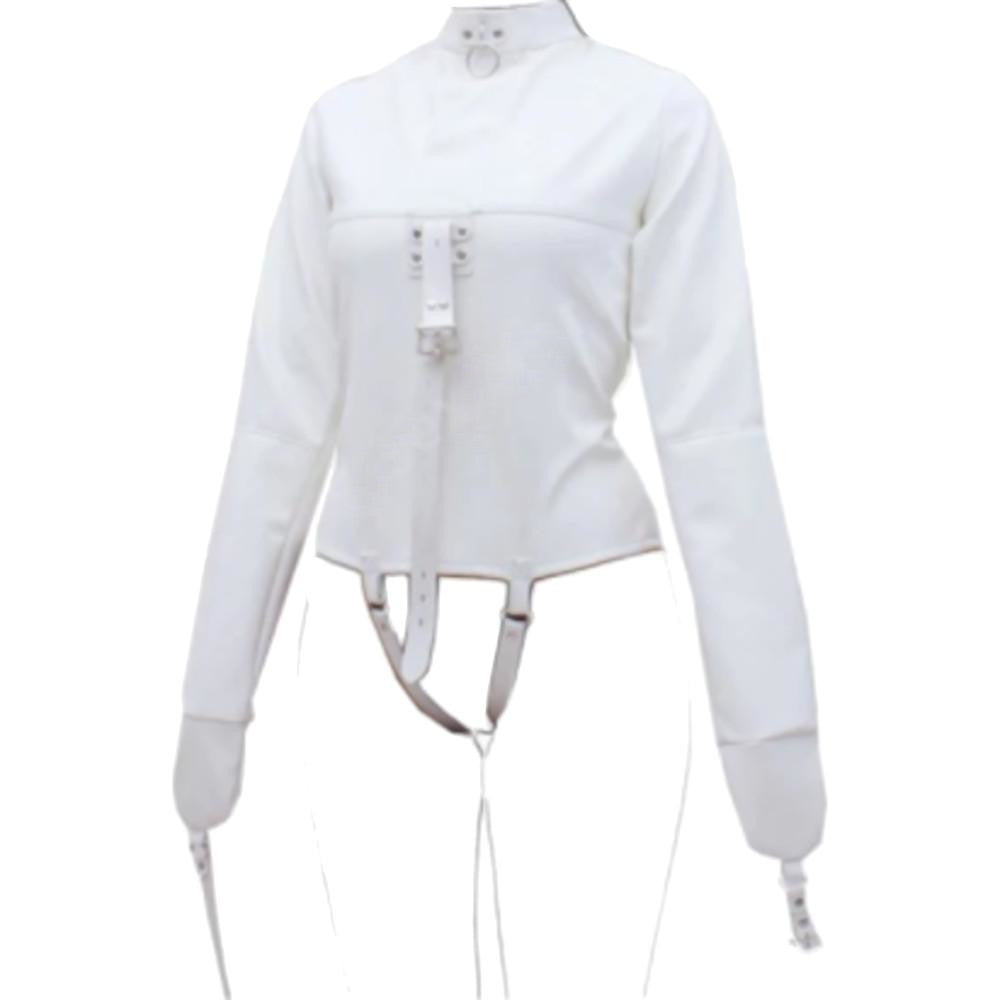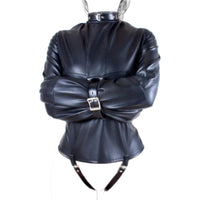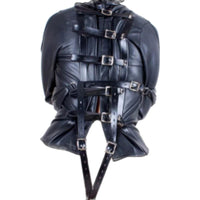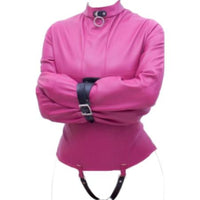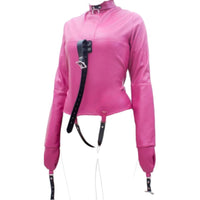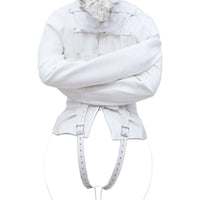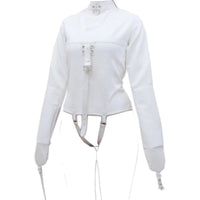 Obedient Belle Bondage Straitjacket
Your Submissive's flexibility astounds you. She seems to be unfazed with handcuffs and spreader bars, as she still manages to find a way to curve her body comfortably and enjoy the situation more. She thinks she can get away with anything. Well, it's time to prove her wrong and let the Obedient Belle Bondage Straitjacket teach her a lesson.

This heavy-duty jacket provides restraint that even Houdini might find difficult to escape. It makes use of high-quality PU leather—a low-cost alternative to genuine leather. This versatile material is a popular choice among fashion designers and manufacturers because they are easier to work with and can be stitched seamlessly. This kind of textile is also stain and UV-resistant. Hence, it will not crack quickly.

The garment has long and loose sleeves that cover your partner's arms. As straitjackets go, the sleeves do not have an opening and have fully adjustable straps securely attached to thick metal D-rings. A belt-like harness is fixed at the front of the jacket, should you wish to bind your Submissive's arms in a hugging position. Straps line up at the back of the apparel, which you can tighten so she cannot move freely. You can attach a leash to the D-ring at the neck to engage in intense pet play. And because everything about this restraint has to be secure, it has a band that passes between the legs and attaches at the back.

As with all BDSM acts, you have to put your Sub's safety over your need to be pleased. So with your Sub tied, you have to acknowledge her hard limits and safe words if things become too much for her to handle.

This jacket is available in three colors: White, Black, and Rose Red. It comes in L and XL sizes, so make sure you get the best fit. Don't wait until the stocks run out; buy the Obedient Belle Bondage Straitjacket now!
Specifications
Color/Type
White, Black, Rose Red
Material
PU Leather
Dimension
L:
Neck circumference: 18.11 inches
Bust: 36.22 inches
Front Bodice: 21.26 inches
Waist: 31.50 inches
Arm Length: 25.59 inches
XL:
Neck Circumference: 19.69 inches
Bust: 44.09 inches
Front Bodice: 25.20 inches
Waist: 39.37 inches
Arm Length: 29.53 inches