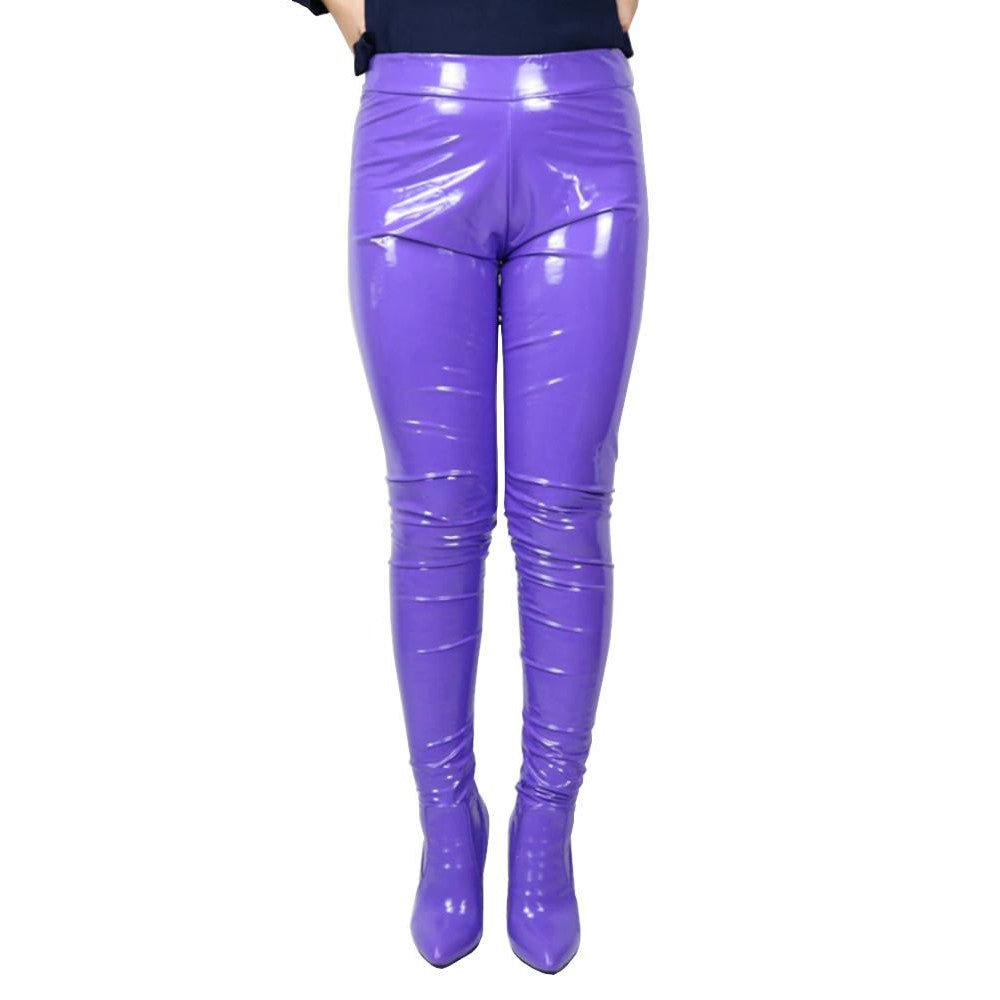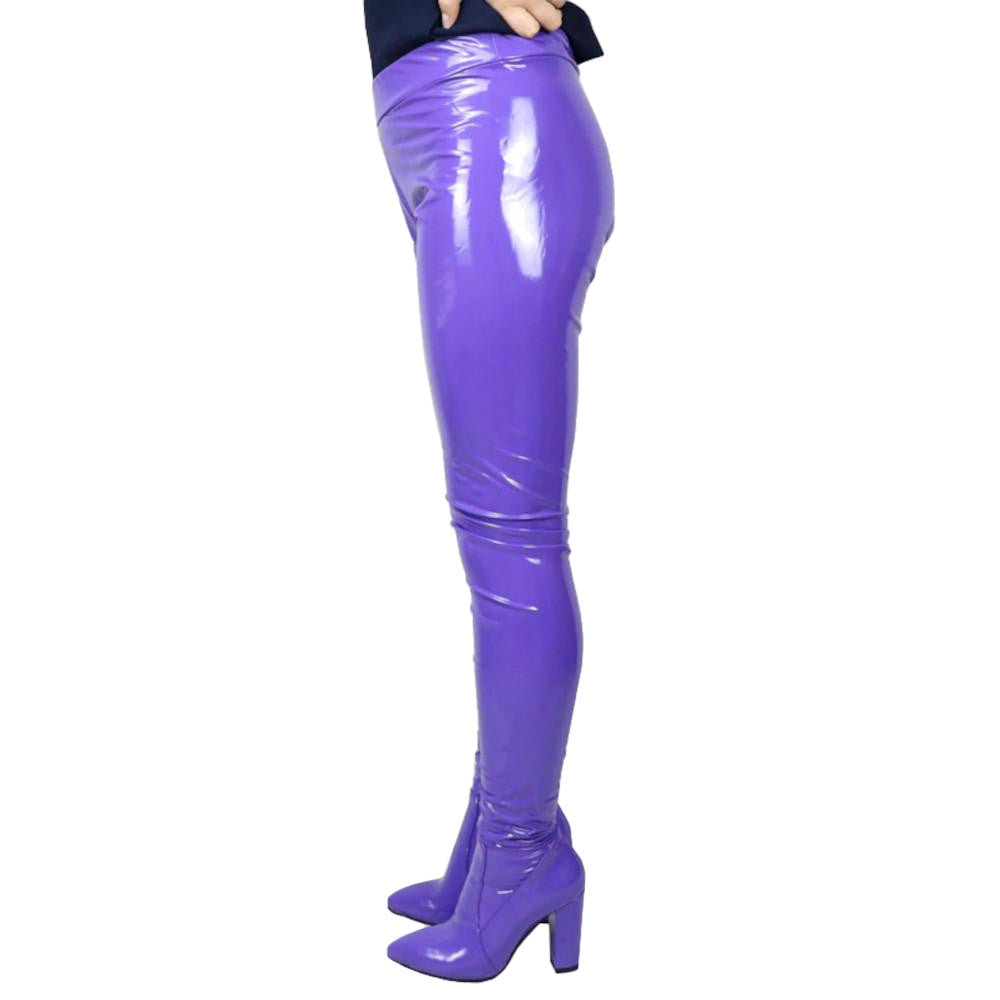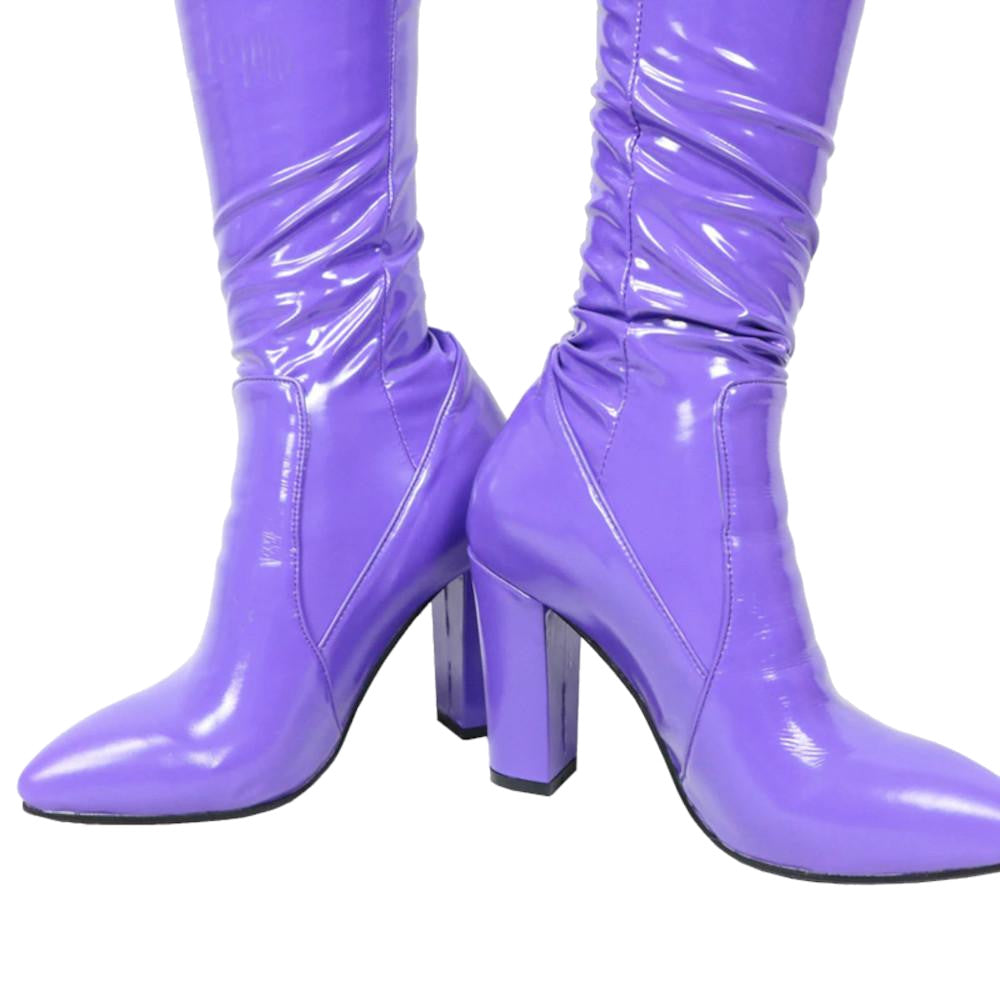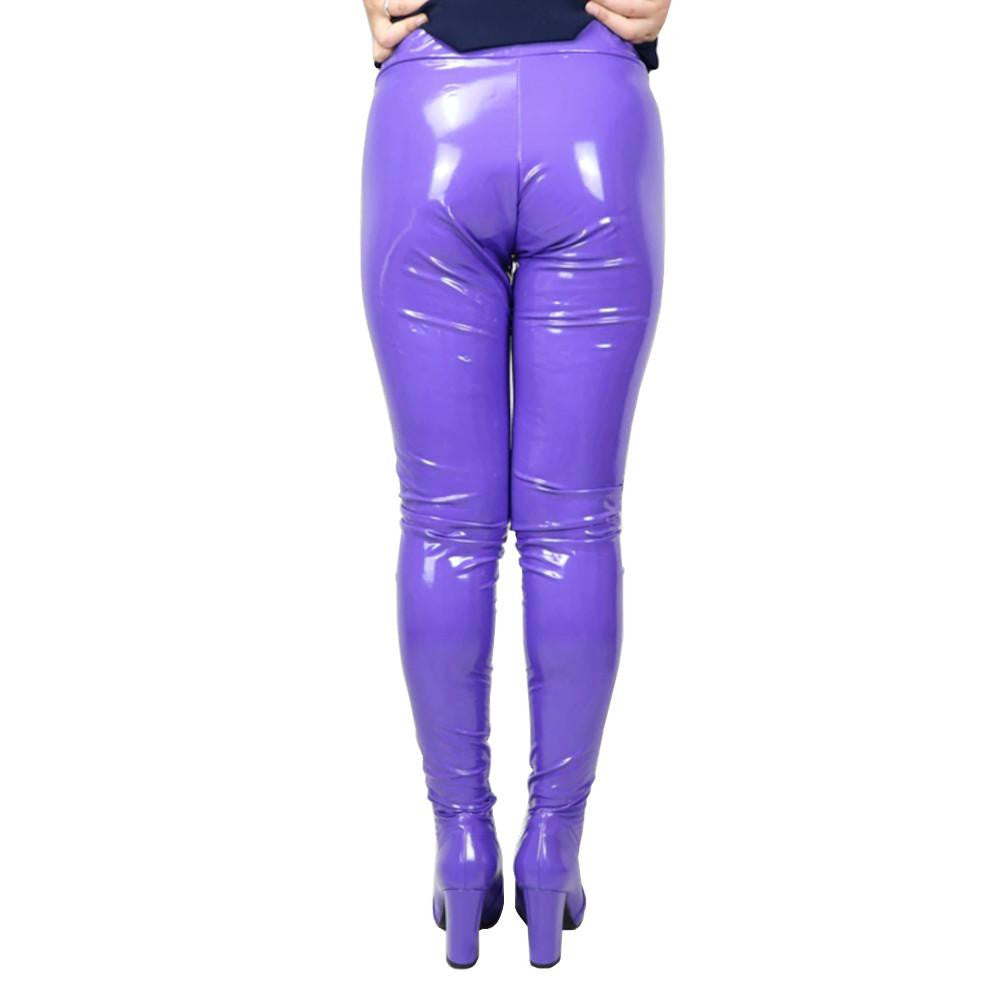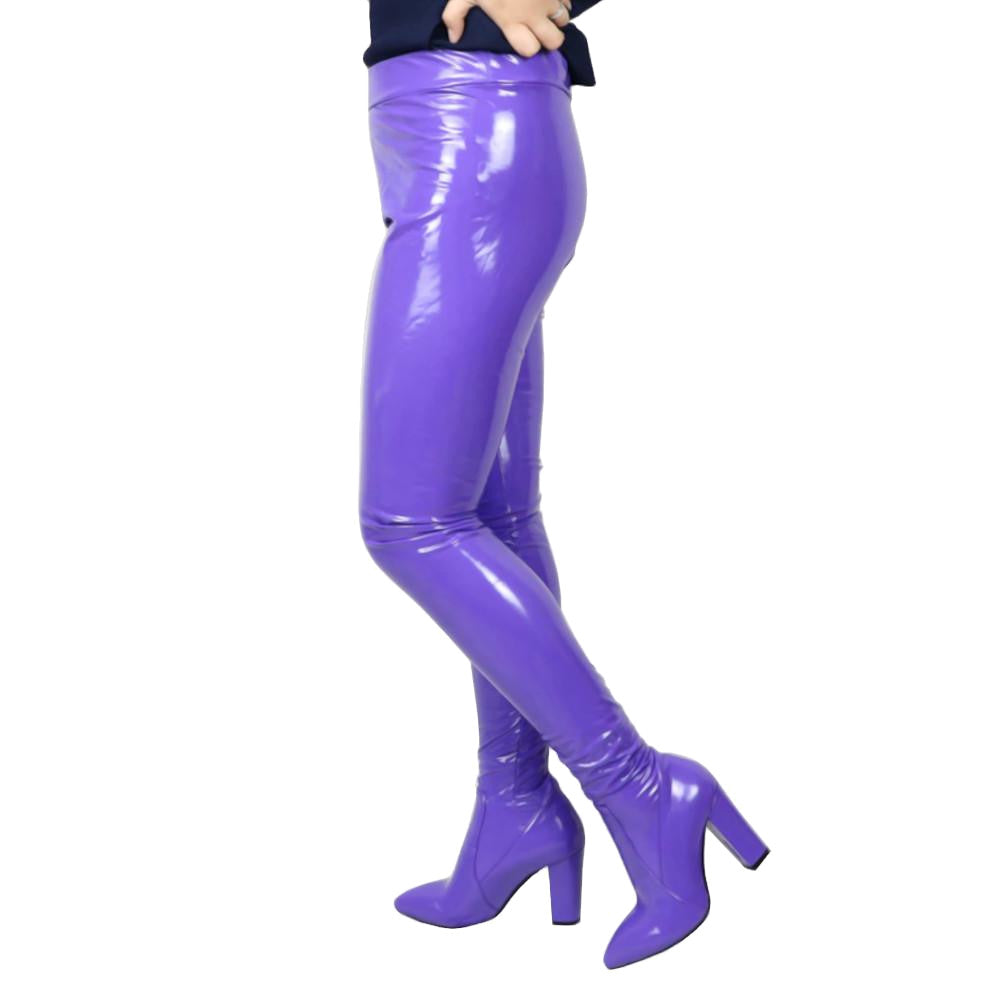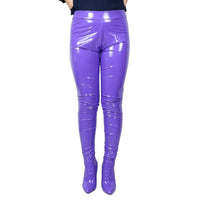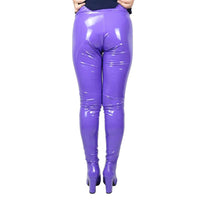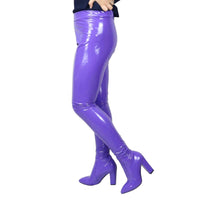 Outlandish Fetish Rubber Boots
A few people find sexual gratification in watching mermaid-themed movies while masturbating. And there are those individuals who reach the peak when their partners spank them hard.

Unusual activities from which we derive sexual pleasure can make us curious, but we know there's nothing too weird or too bizarre when trying to attain sexual bliss. Look eccentric but sexy with the Outlandish Fetish Rubber Boots. These are boots and pants rolled into one!

These are practical footwear as you don't need to spend extra on leggings. As these rubber boot pants are purple, they will boost your sexual desire. Put these on for an instant extra boost of sexiness because besides the erotic squeaky sound they make when you move your legs, they will also make you look racy and provocative.

Featuring pointed toes and high heels, these rubber boots are a fashion staple for BDSM sessions and events. They also go well with winter coats, so walk with confidence and swag as you head to a ritzy nightclub. After all, those block heels make them comfortable to stand on as they take off some pressure on the toes. The non-slip soles make them safe to use, so don't think twice when you have to walk on the pavement with snow.

To put them on, you have to eliminate friction by dusting off the insides with talc powder. Latex is durable, but you need to be careful when pulling up the legs to avoid tearing them. Let the surface shine like gloss by using a silicone-based polish spray.

Whether you are a dominatrix or a slave, you will rock with these boot pants while you ooze with sassiness. Because besides the beautiful noise the latex creates, the heels will scream and say, "Hey look, hey look!"

Wear these purple boots soon when you buy them today!
Specifications
| | |
| --- | --- |
| Color | Purple |
| Material | Latex |
| Sizes | 5.5, 6, 6.5, 7, 7.5, 8, 8.5, 9, 9.5, 10, 10.5, 11, 11.5, 12, 12.5 - Refer to the size chart below for the measurements |
| Recommended for | Women |
| Washing Tips and General Instructions | (Handwash in warm water with one to two drops of baby shampoo. Rinse thoroughly. Wipe off excess water with a clean towel, then hang to dry.) |
Sizing Guide