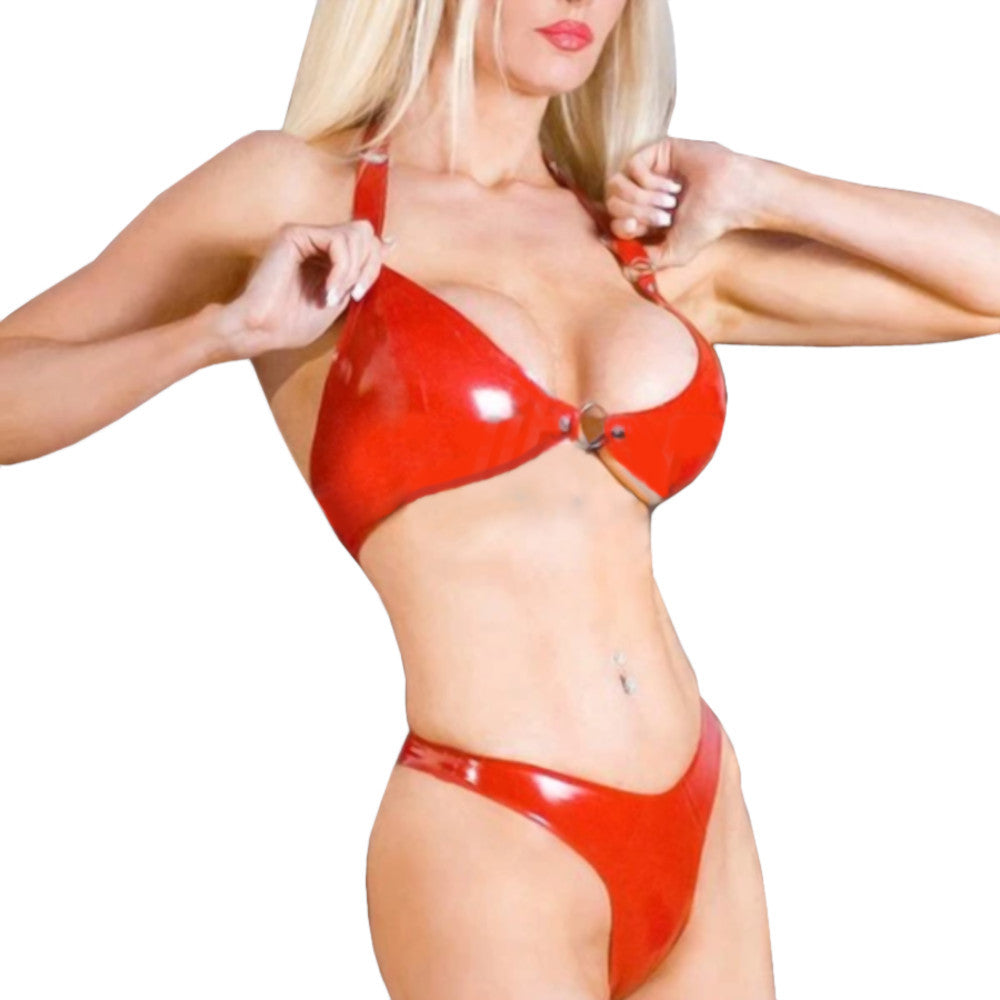 Strikingly Sexy Latex Lingerie
There's a good reason why we all wear clothes. They cover our bodies for protection, for fashion, and for attraction. Clothes are essential, so when you take them off, do it with seduction, especially when you are in front of your intimate partner.

It's easy to entice and seduce by stripping off your clothes. But it's so much better if you have a pair of underwear underneath to make your partner drool with lust while his arousal builds up. Go ahead. Flaunt your flawless body with the Strikingly Sexy Latex Lingerie. It's a set of brassiere and a panty that will cover your most intimate parts.

This lingerie comes in various color variants—black, red, and blue to name a few. There's also a clear variant if you want to show it all off but still feel covered in those parts. Look stunning in the halter bra that will make your breasts look fuller. The straps that go over the neck are adjustable for the most comfortable fit. An O-ring links the cups for a stylish front.

Complete the look with a matching sexy panty, and you'll look sultry and seductive. This two-piece lingerie is made of 100% latex; hence, it will cling tight on your skin. Put on this latex lingerie, and you will crave more rubber. Great for newbies and experienced latex users, this lingerie is a must-have for every lady with confidence.

Don't hesitate to put it on when going out on a date because it's better to be ready for anything that could happen after a few glasses of wine. You can also put it on at a pool party and turn heads while making other women jealous! Whatever the occasion may be, feel aroused by the touch of latex. Better buy now to look sexier than ever.

Specifications
Color
Black, Blue, White, Red, Yellow, Clear
Material
Latex
Sizes
XXS, XS, S, M, L, XL, XXL
Refer to the size chart below for the measurements
Recommended for
Women
Washing Tips and General Instructions
Handwash in warm water with one to two drops of baby shampoo. Rinse thoroughly. Hang to dry using a plastic or wooden hanger.
Sizing Guide