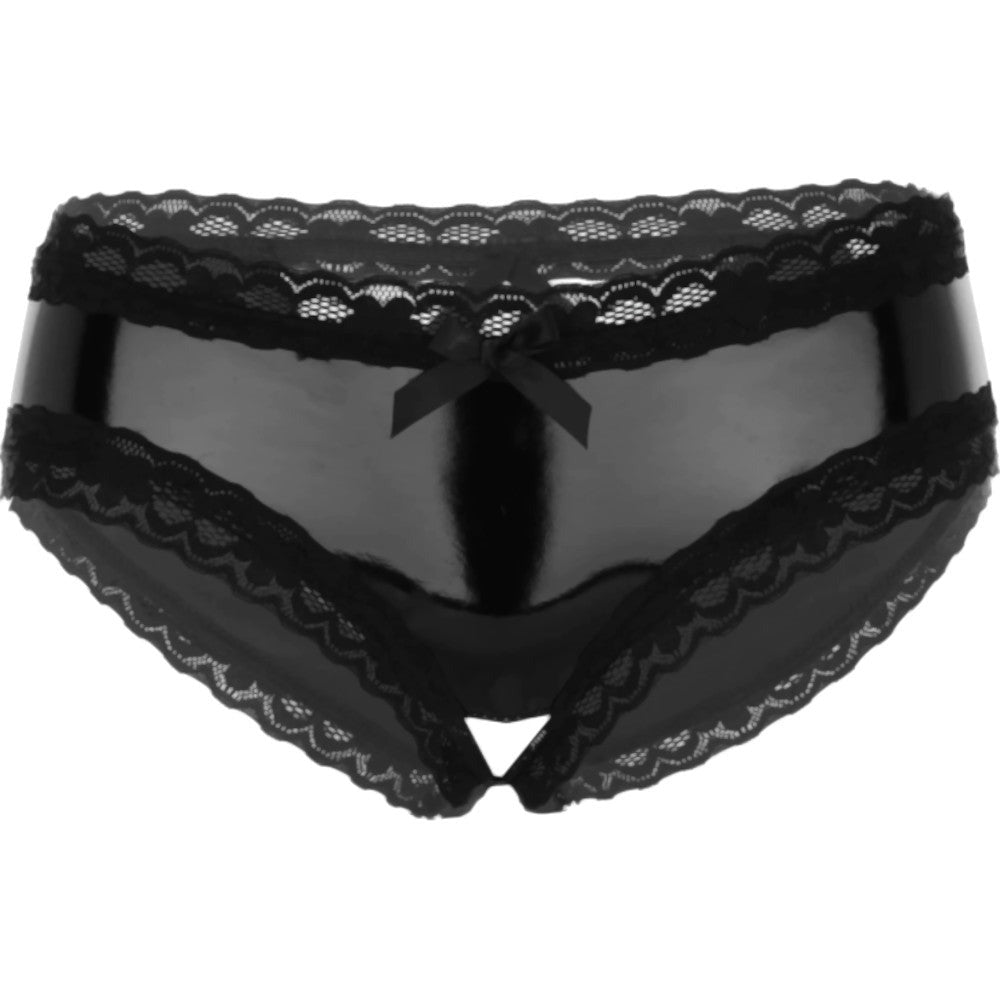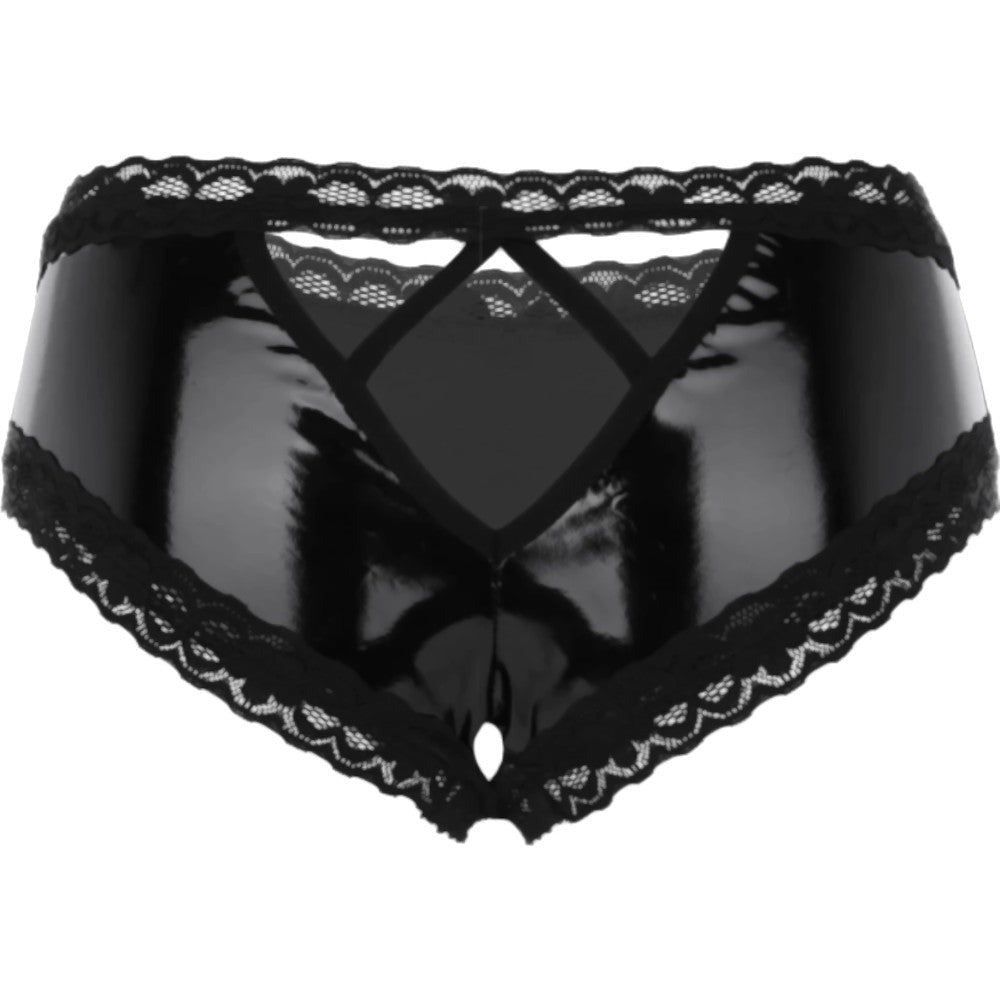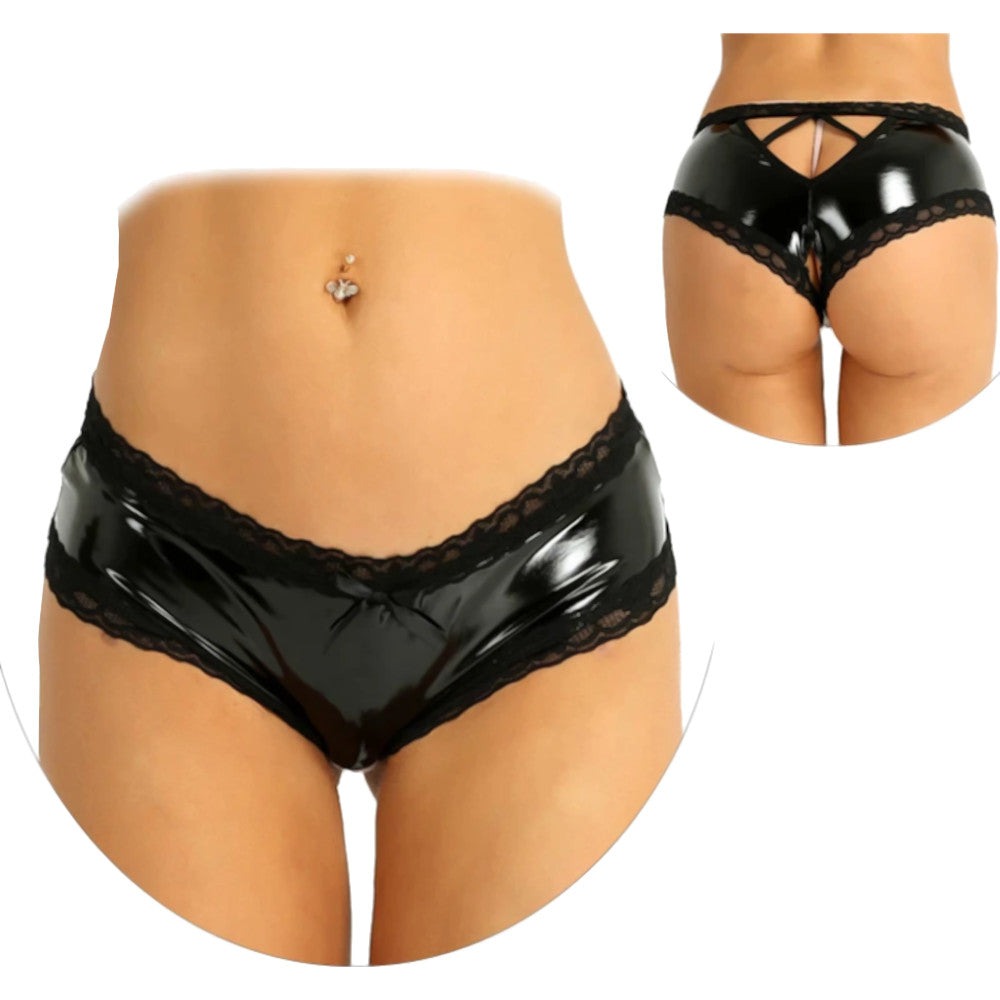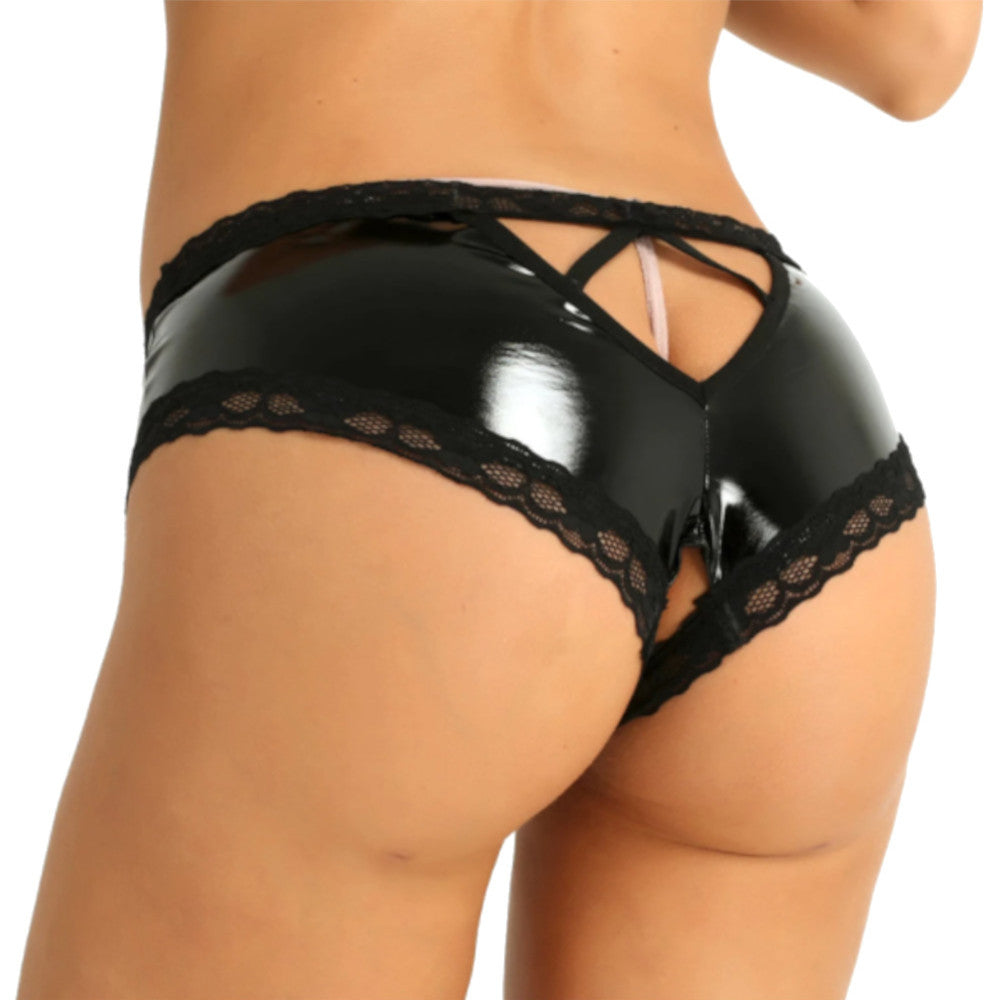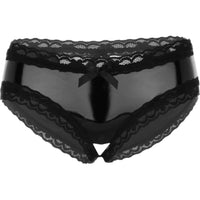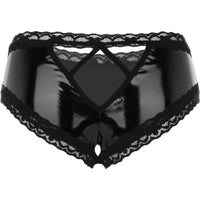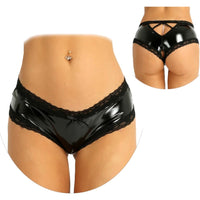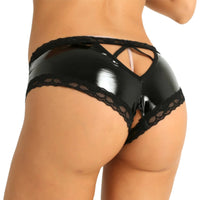 There has to be a limit to leaving something to the imagination, especially if your partner is an insensitive fellow who keeps on missing all the hints you throw at him. When dry spells begin to stretch on for days, and not even a drop of rain can be felt to quench your thirst, then you must take matters into your hands. Lucky for you, we have something your partner will find hard to resist: the Peep Hole PVC Knickers.

This underwear is made of high-quality PVC fabric, a more economical alternative to leather. Not only is his material more affordable, but it is also oil-resistant, flame-retardant, and waterproof—no wonder why it is widely used in the fashion industry. This garment has an impeccable design. It is very sleek in black, and its glossy appearance delivers an astonishing wet look. The openings for legs and hips are sewn with delicate black lace fabric. A playful black ribbon resting at the top of the knickers will steal your lover's attention. The backside of the undies is a sight to behold, too. It has an enticing V-cut window and a cheeky cut, which show off your best asset. But the biggest surprise of all comes the moment your lover asks you to spread your legs. See, this undergarment doesn't have a gusset. Hence, it is crotchless and will reveal your sweet treat without even trying! Imagine all the wonderful things that can happen without taking off your panties—it's magical!

Gone are the days when you have to dim the lights and warm up tons of scented candles just to get laid. Now, all you have to do is smile and spread your legs open to set the mood, and your partner will come drooling for you. If you like the idea, then waste no chance and add the Peep Hole PVC Knickers to your cart today!
Specifications
| | |
| --- | --- |
| Color | Black |
| Material | PVC |
| Sizes | S, M, L, XL, XXL- Refer to the size chart below for the measurements |
| Recommended for | Women |
| Washing Tips and General Instructions | Wash with warm water. Avoid detergents and soaps. Always wipe away excess water with a soft towel and leave to dry flat or hang up to drip dry. Never tumble dry, dry clean, or iron your garment. Do not use washing powder or bleach for washing. |
Sizing Guide