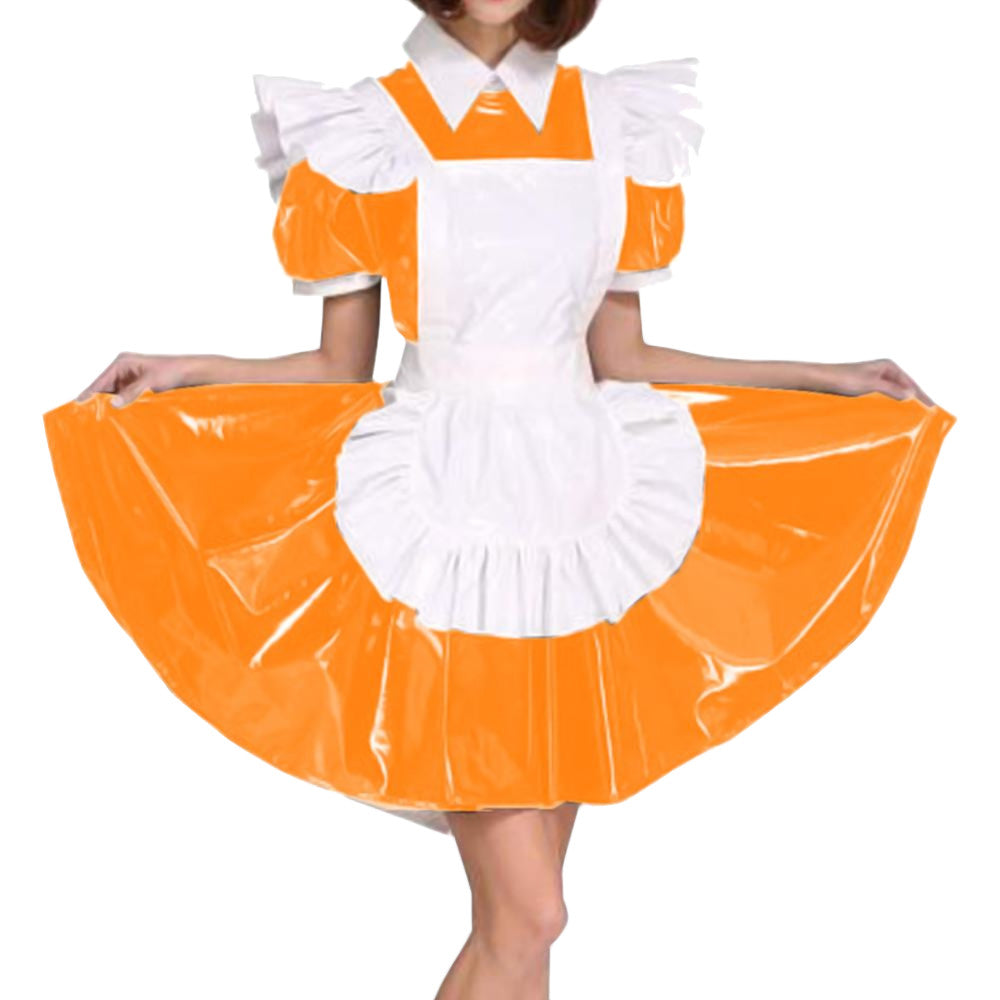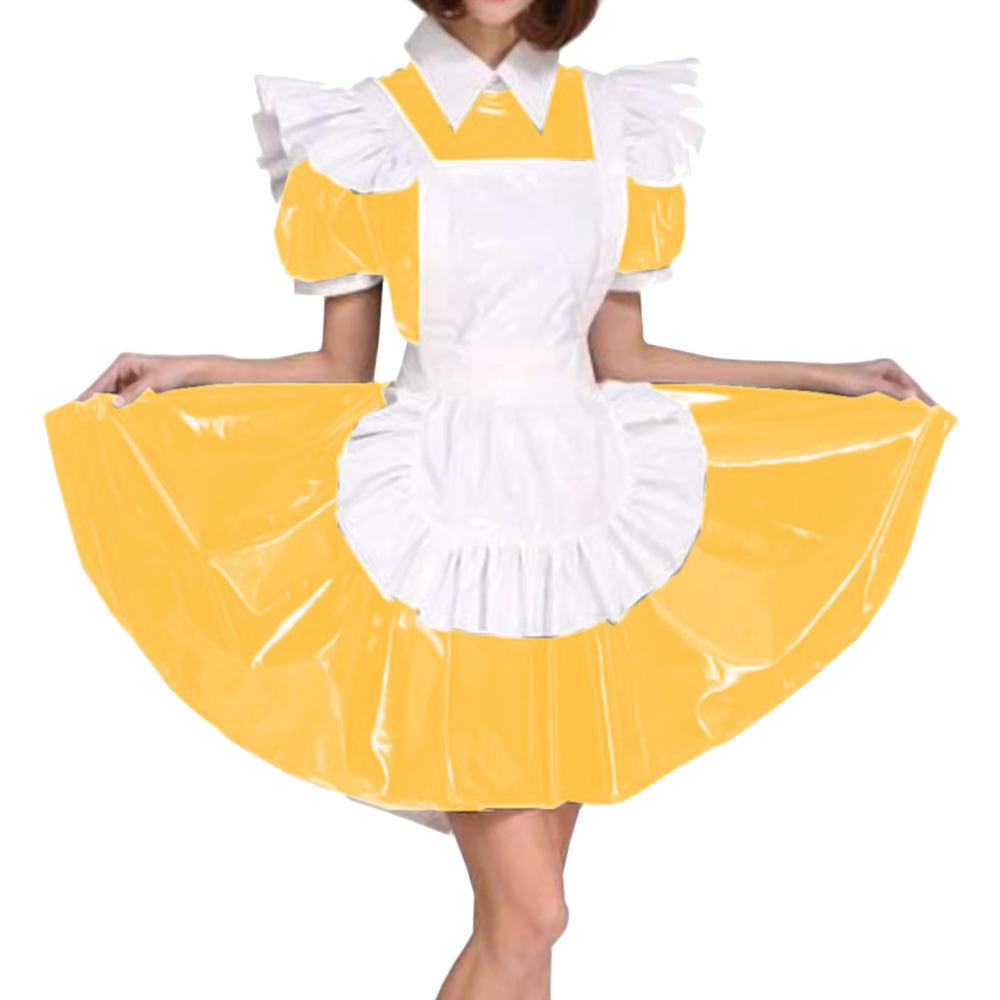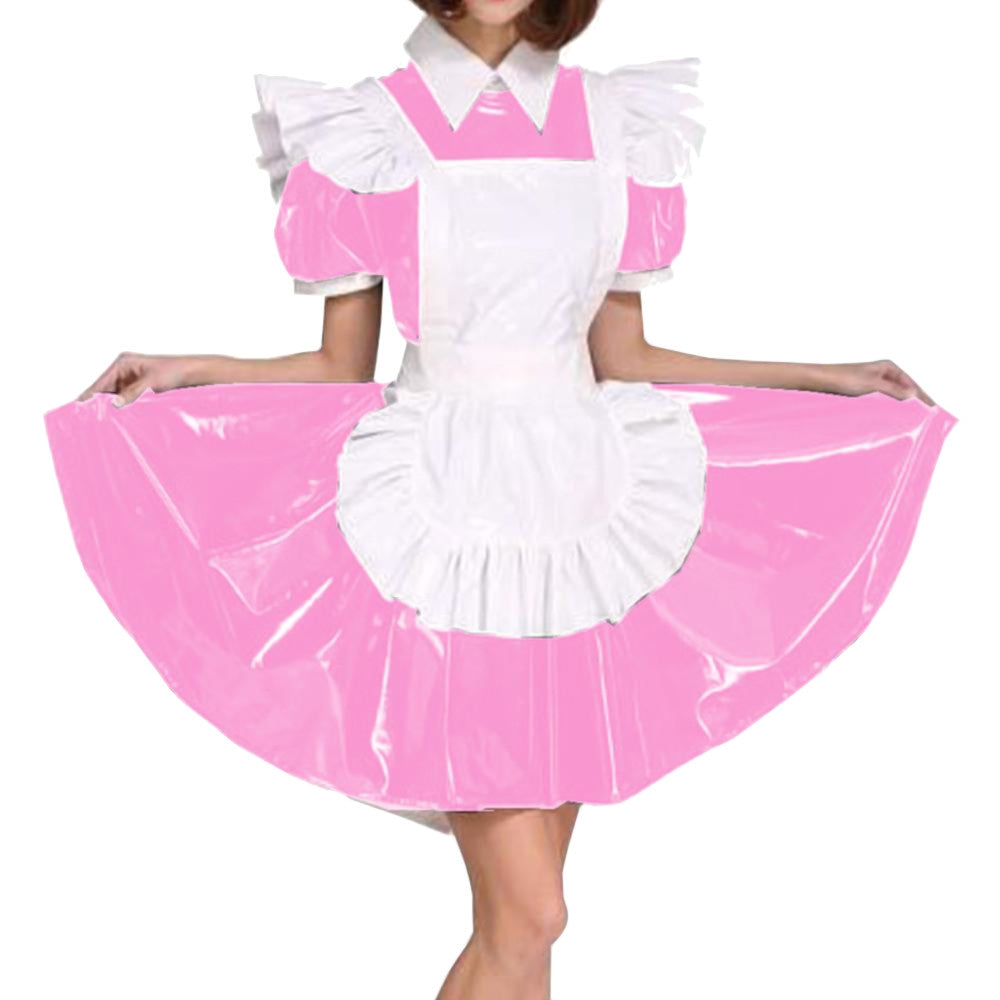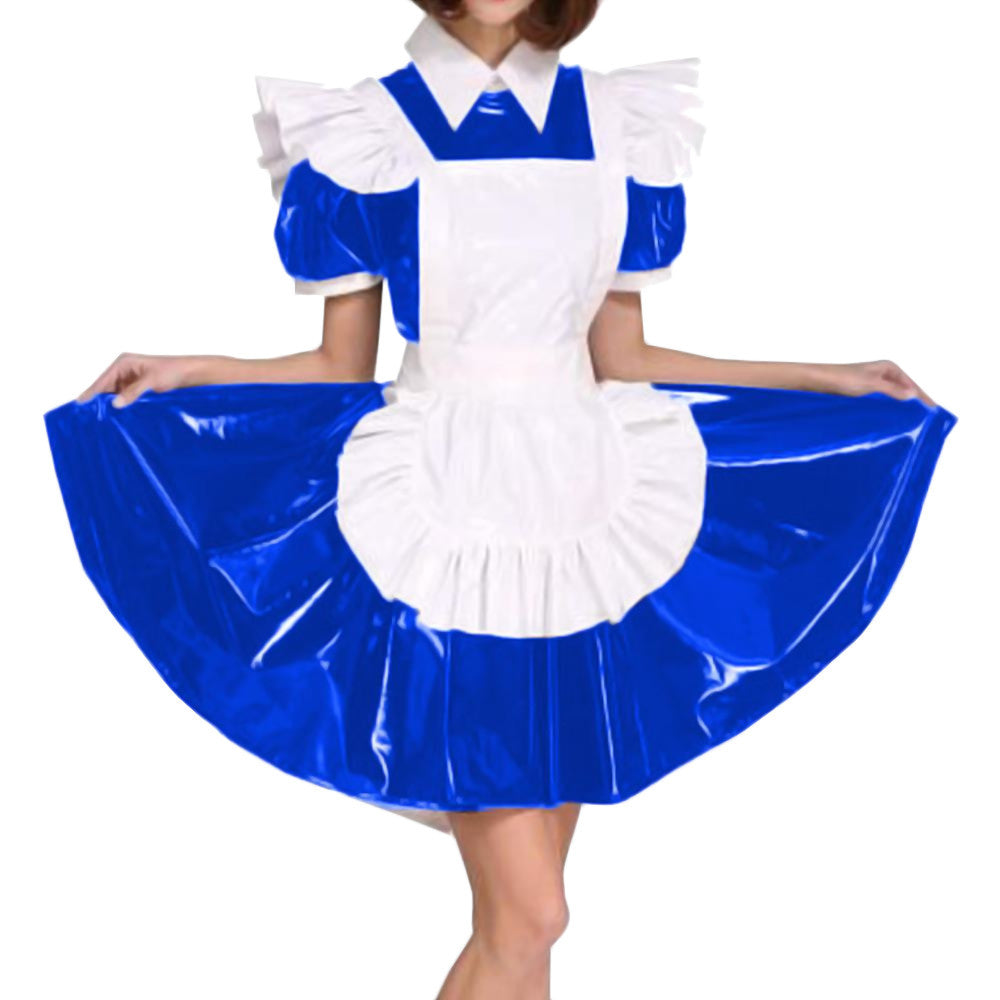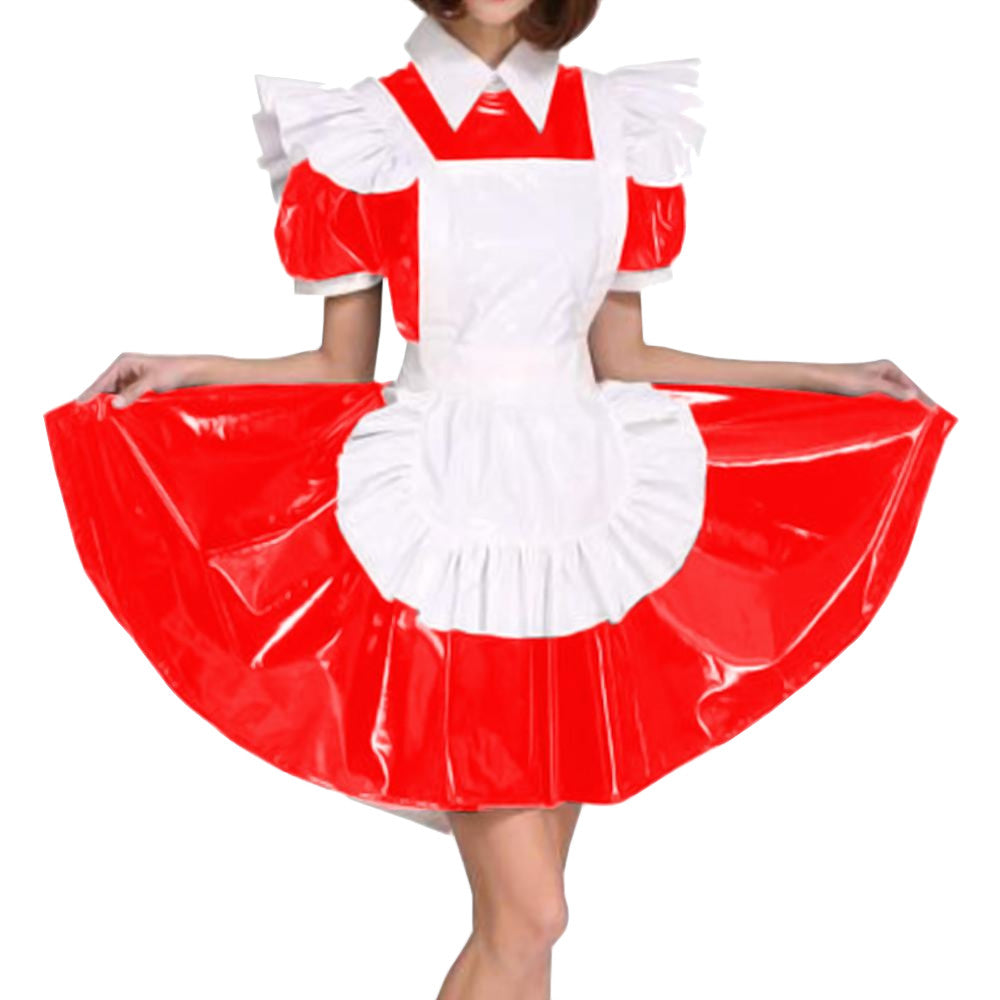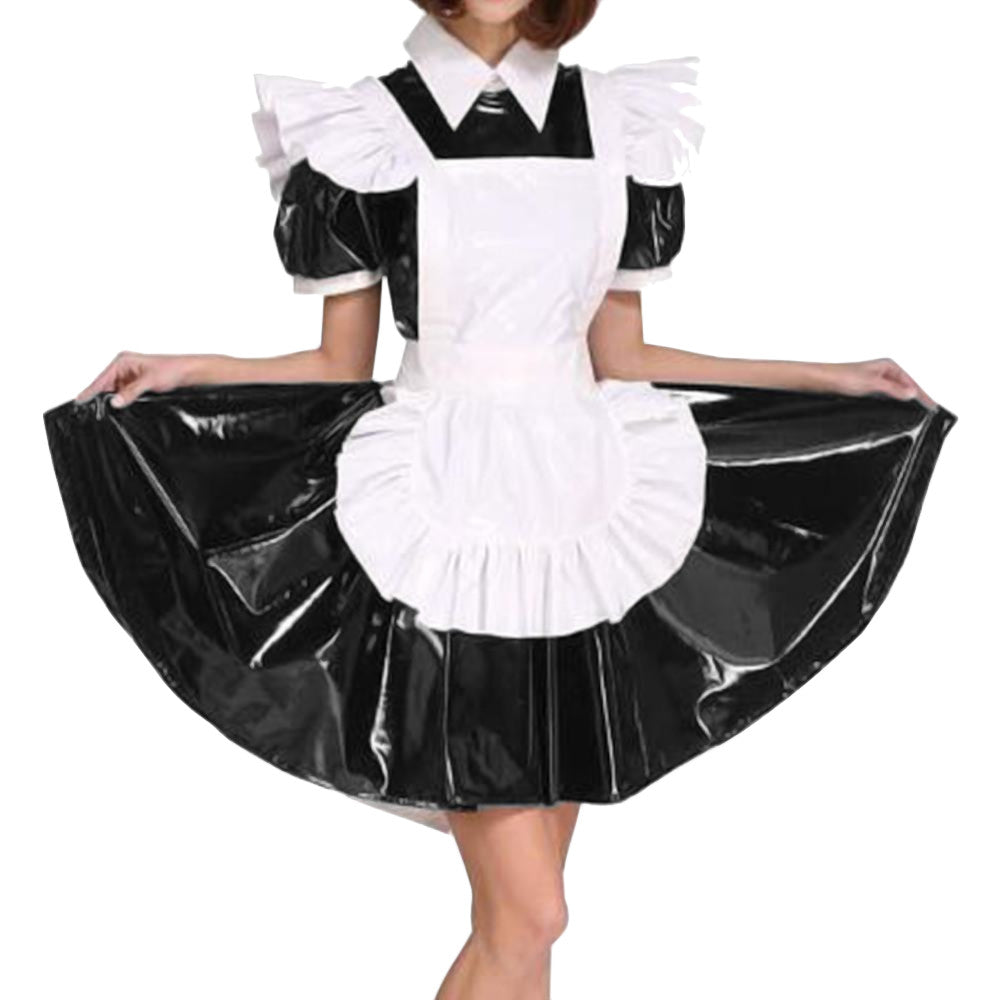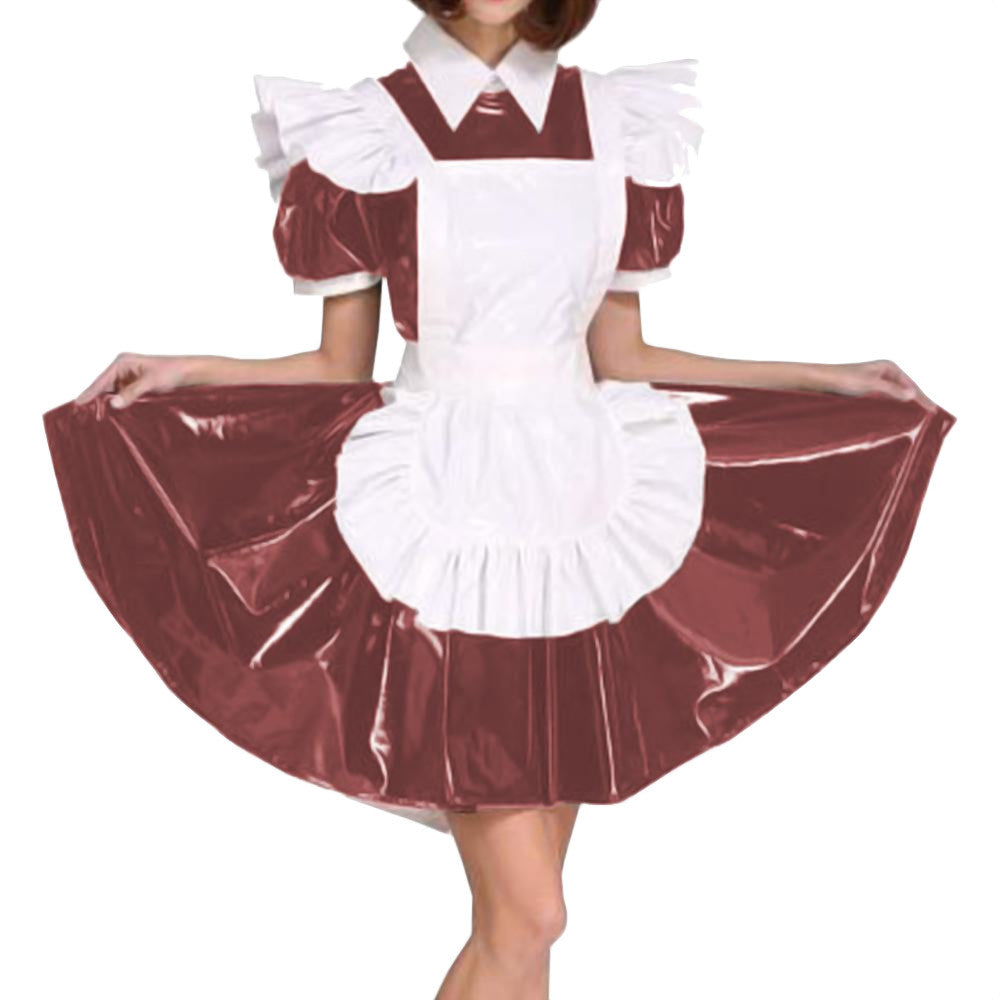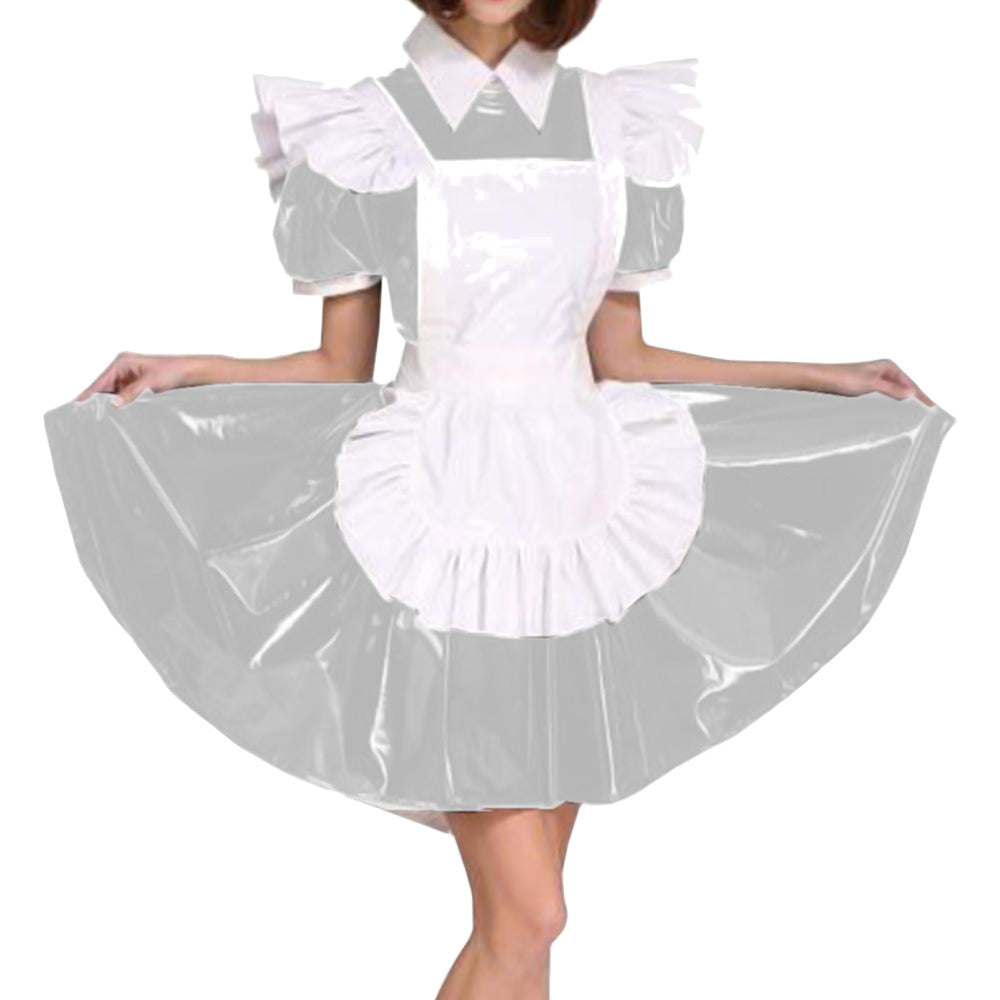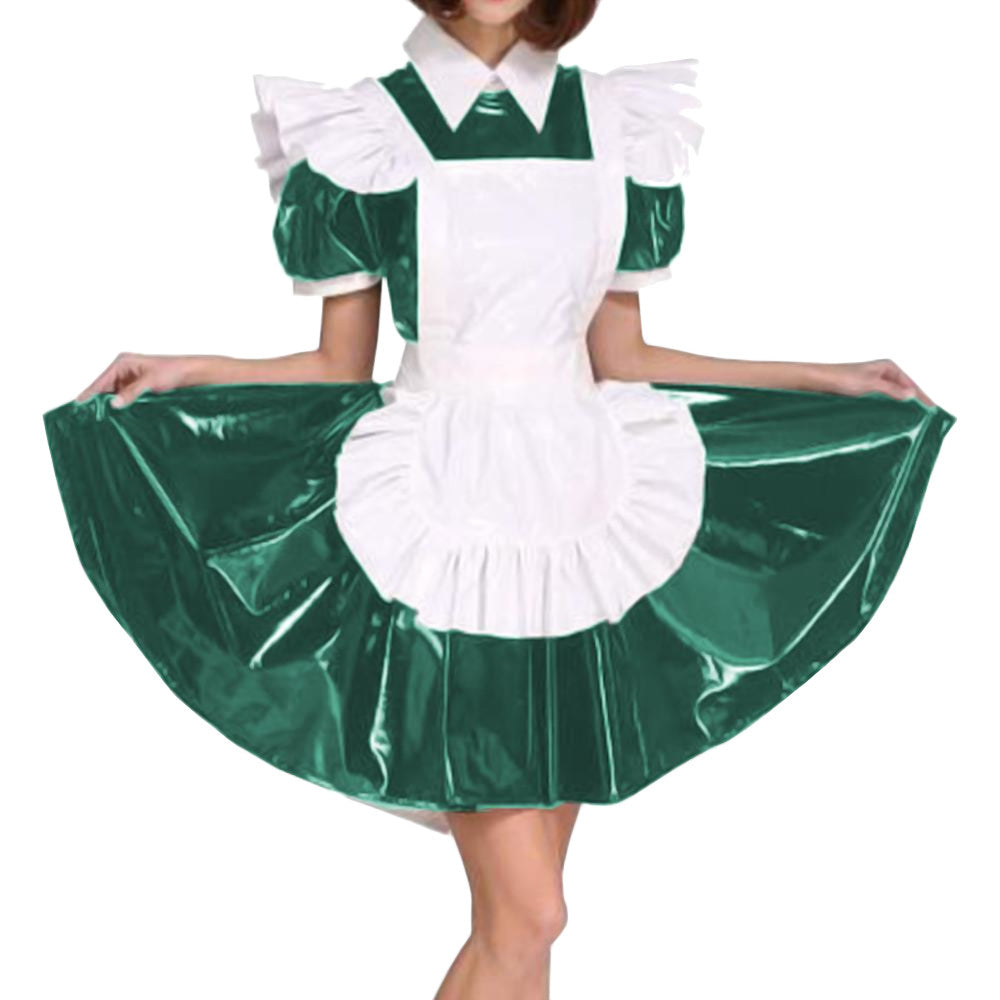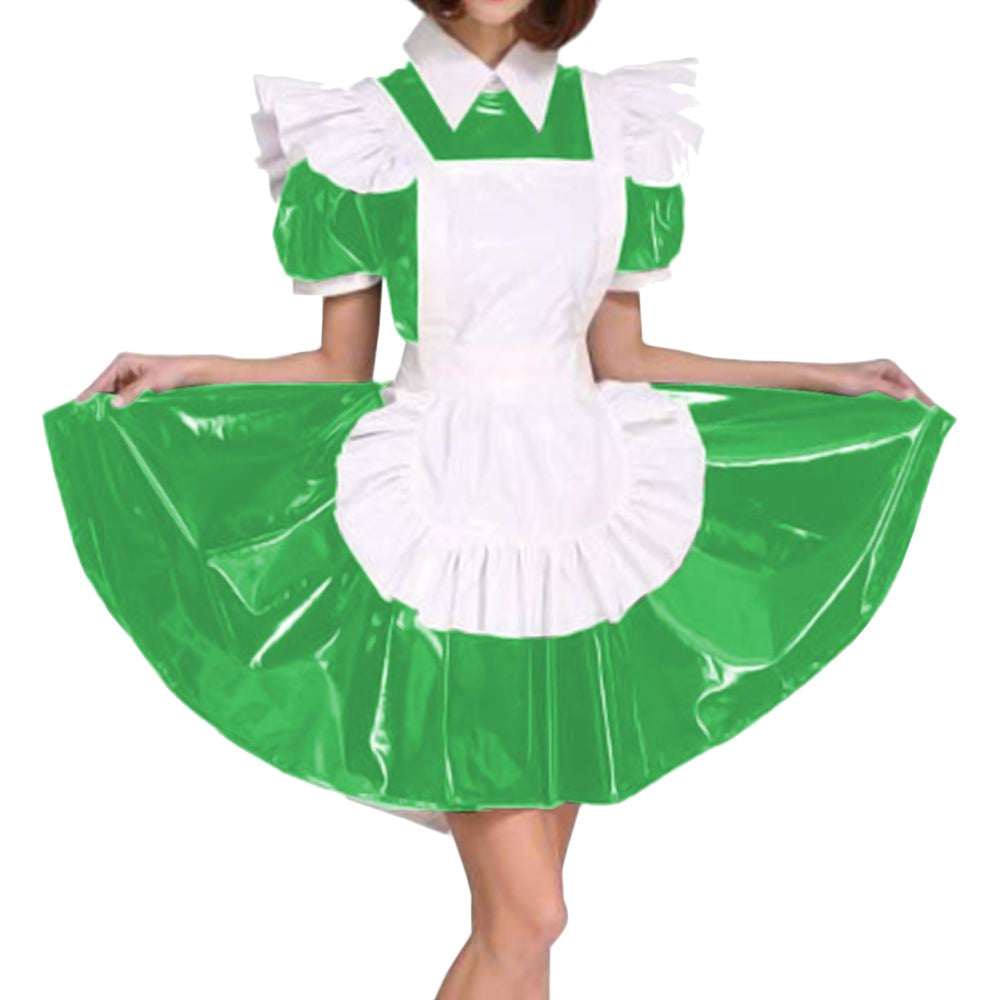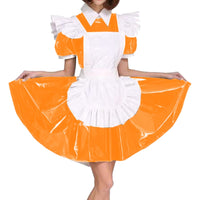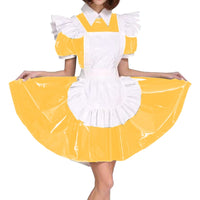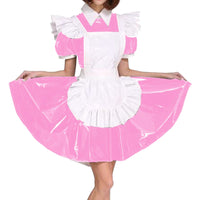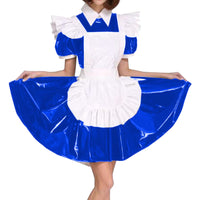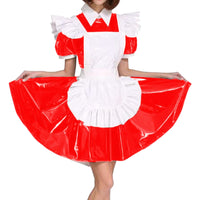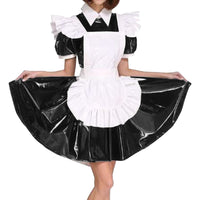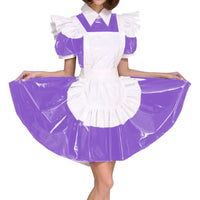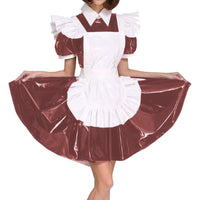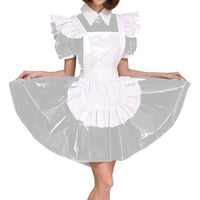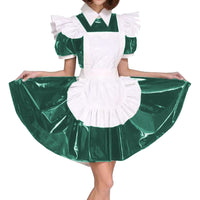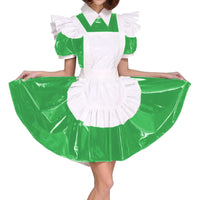 White Aproned PVC Maid Dress
Bring out the Submissive in you by giving in to your partner's whims. There's nothing more flattering for your lover than being at his beck and call. Make his wildest dreams come true by devoting an entire day pampering him and attending to all his needs, and of course, when night time comes, fulfilling his carnal desires in bed.

To make your roleplay more enticing and realistic, you must wear a costume. Look no further; because the White Aproned PVC Maid Dress is the perfect choice to make your sexy scenario happen! This naughty French maid uniform caters to women like you have a voluptuous figure and tends to be more on the curvy side. The material is PVC, which is known for giving a lustrous shine and wet look. The dress has a white lapel collar, perfect for a prim and proper servant who's very particular to details. Its puff sleeves have white line accents for that soft, feminine appeal. The subtly pleated skirt is flowy, bouncing gleefully with your every move. It has a high hemline, showcasing your thighs and legs, so you can tease your Master and serve him with a good view at all times. This uniform is complete with a ruffled white apron that has flared sleeves. You can wear it on top of the dress and wrap the strings around your waist. Secure it in place by tying a fancy knot at the back—and you're done!

Wear this uniform and serve your lover his breakfast in bed to start his day right. Give him his cup of coffee, cook his lunch and dinner, you can even help him take a bath—all while wearing this costume! It's available in 11 colors and nine sizes, so you can choose which one looks best on you.

Reward your lover with your full undivided attention by satisfying his ego. Wear the White Aproned PVC Maid Dress and be prepared to take orders from him. Buy this piece today!
Specifications
| | |
| --- | --- |
| Color | Blue, Dark Red, Green, Black, Orange, Dark Green, Yellow, Pink, Silver, Red, Purple |
| Material | PVC |
| Sizes | S, M, L, XL, XXL, XXXL, 4XL, 5XL, 6XL - Refer to the size chart below for measurements. |
| Recommended for | Women |
| Washing Tips and General Instructions | Hand wash, or machine wash and dry using the recommended temperature setting to avoid shrinkage. |
Sizing Guide