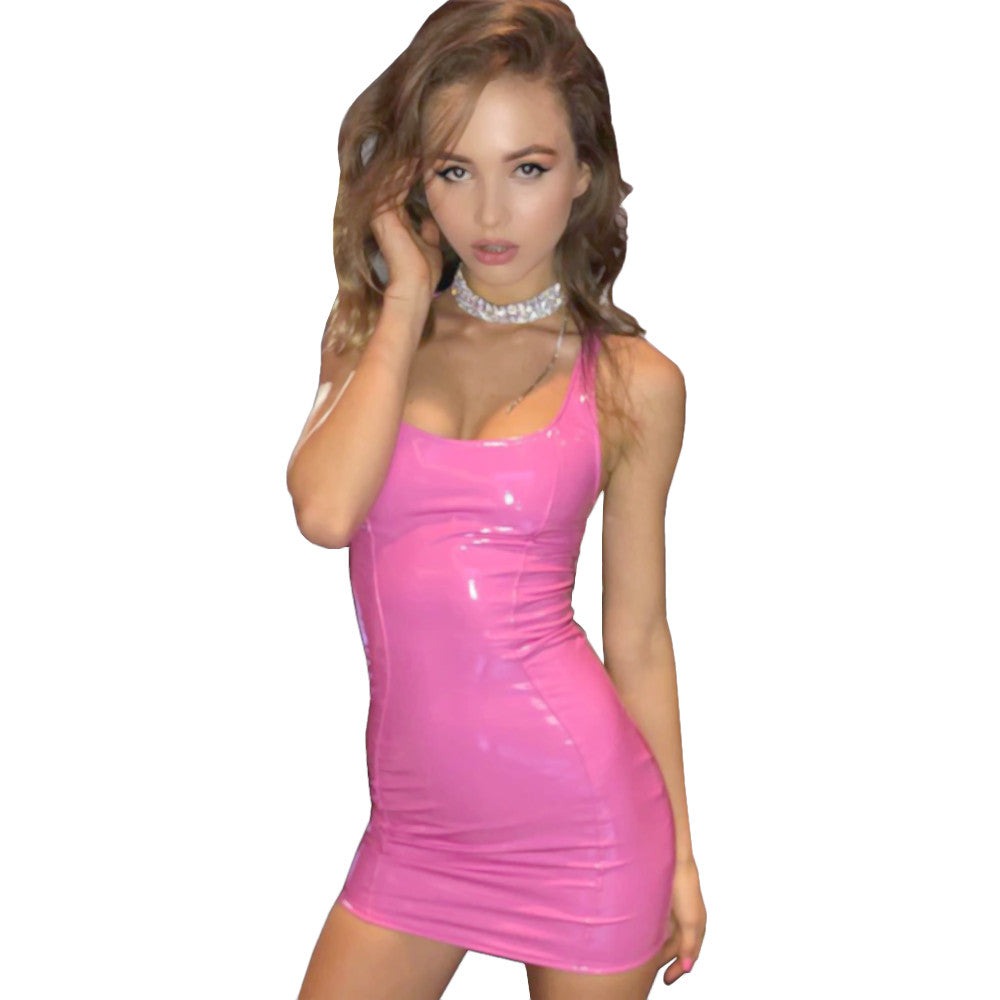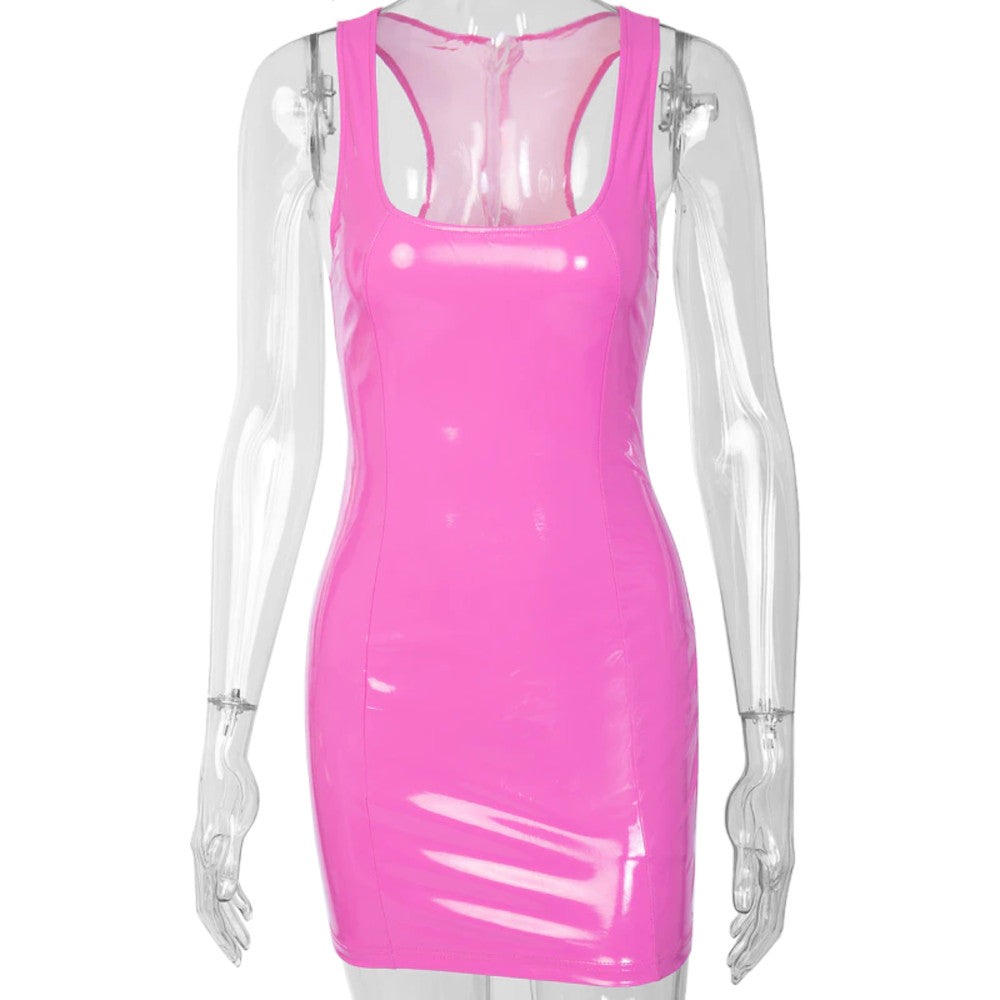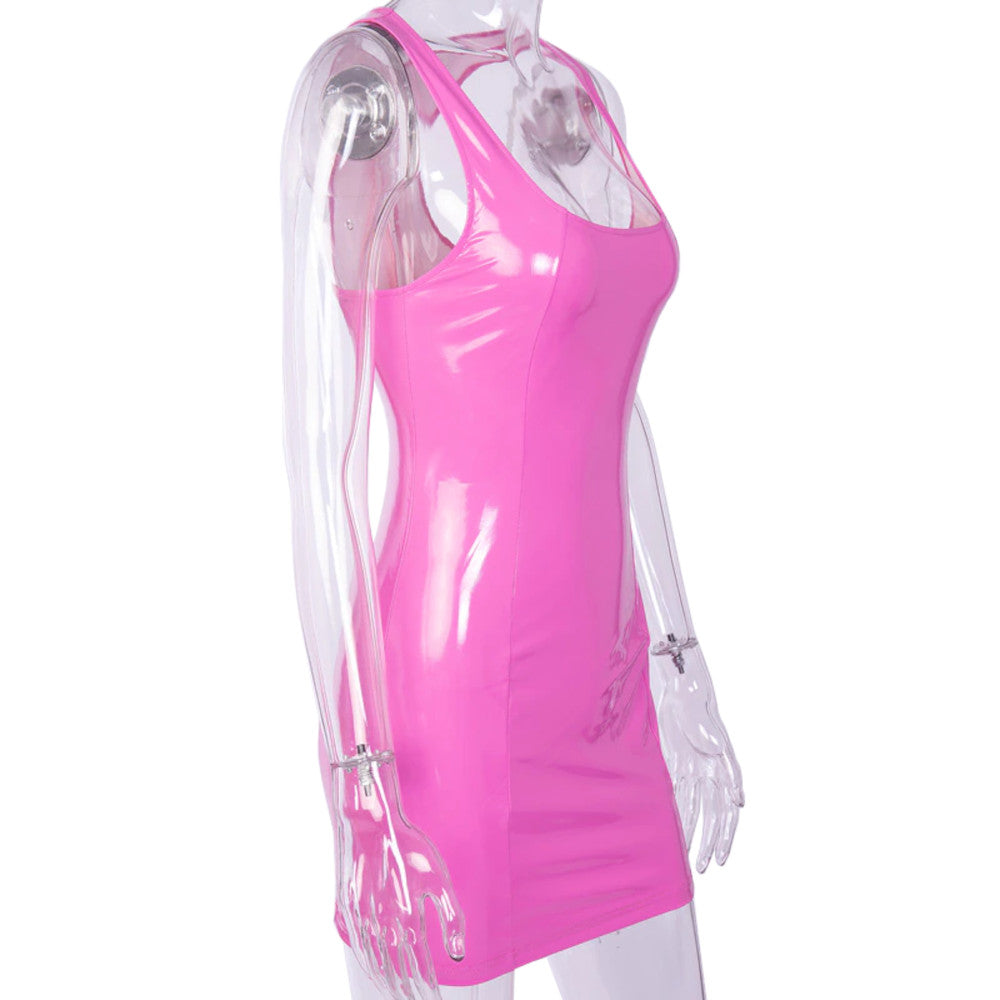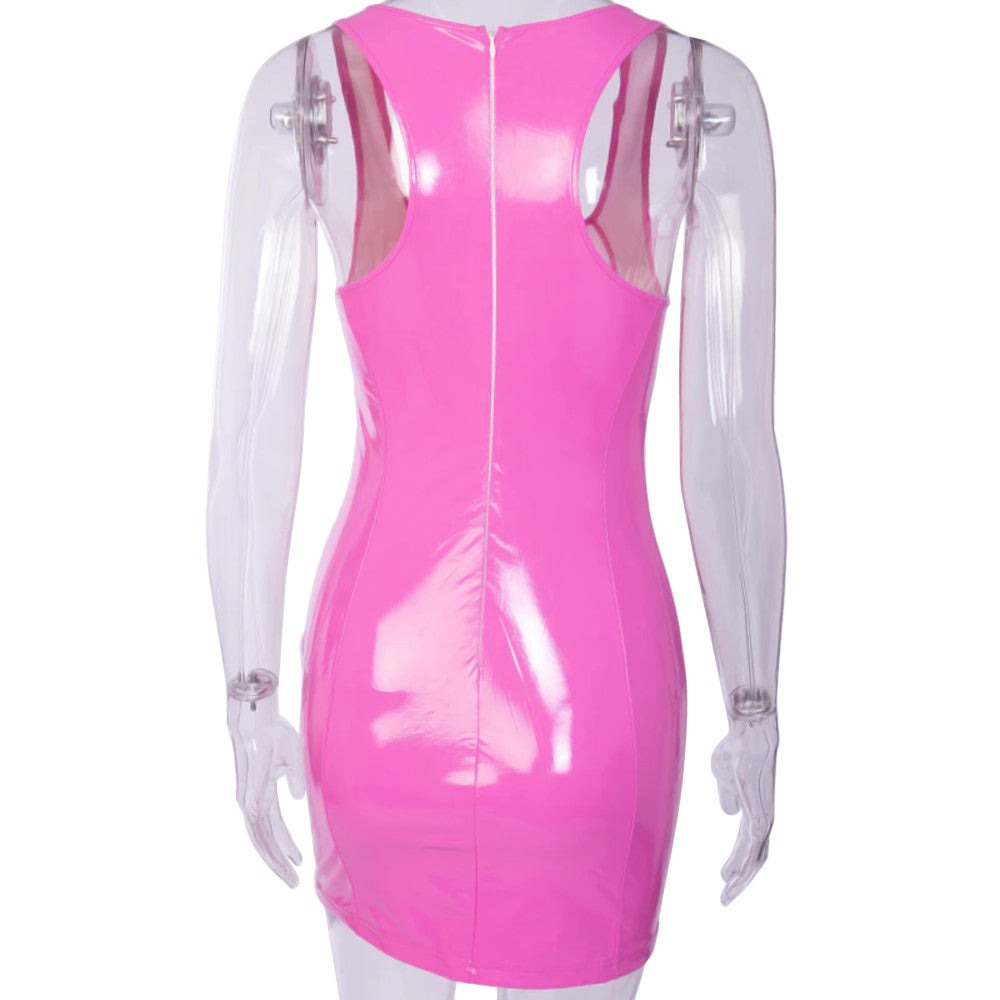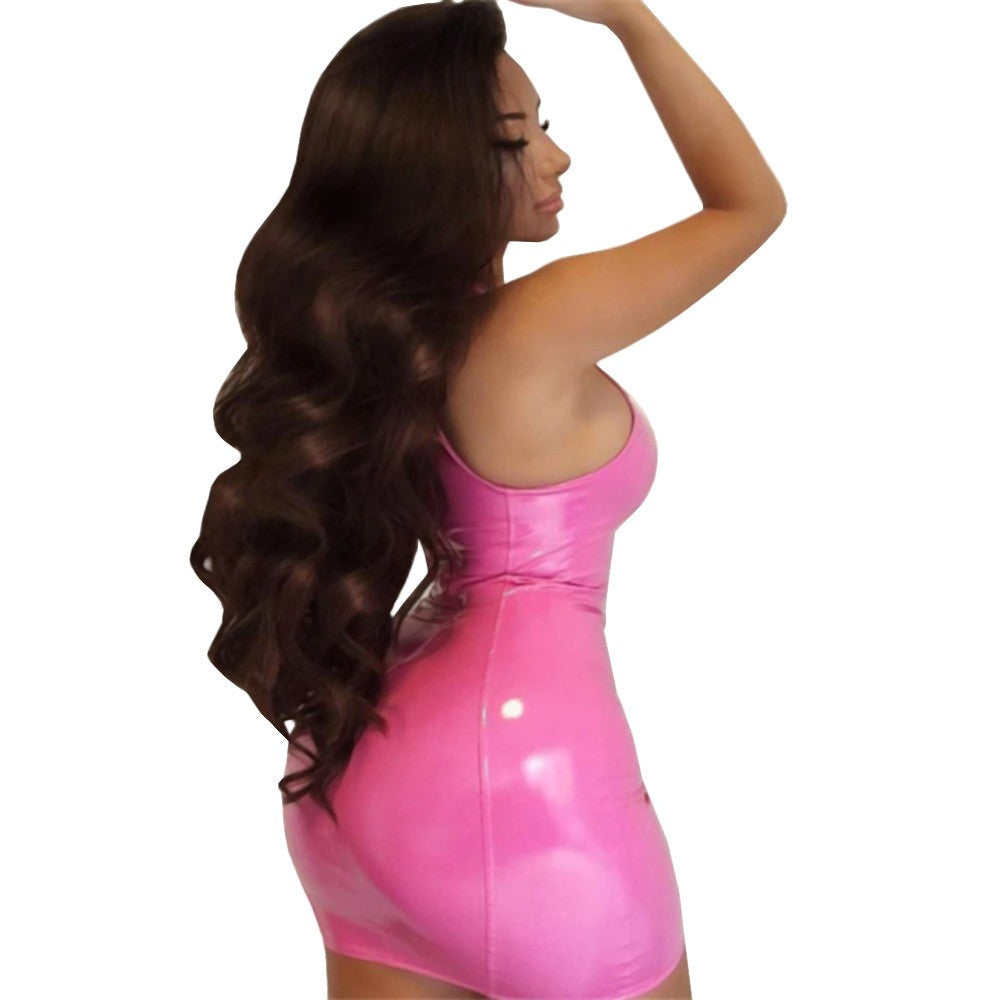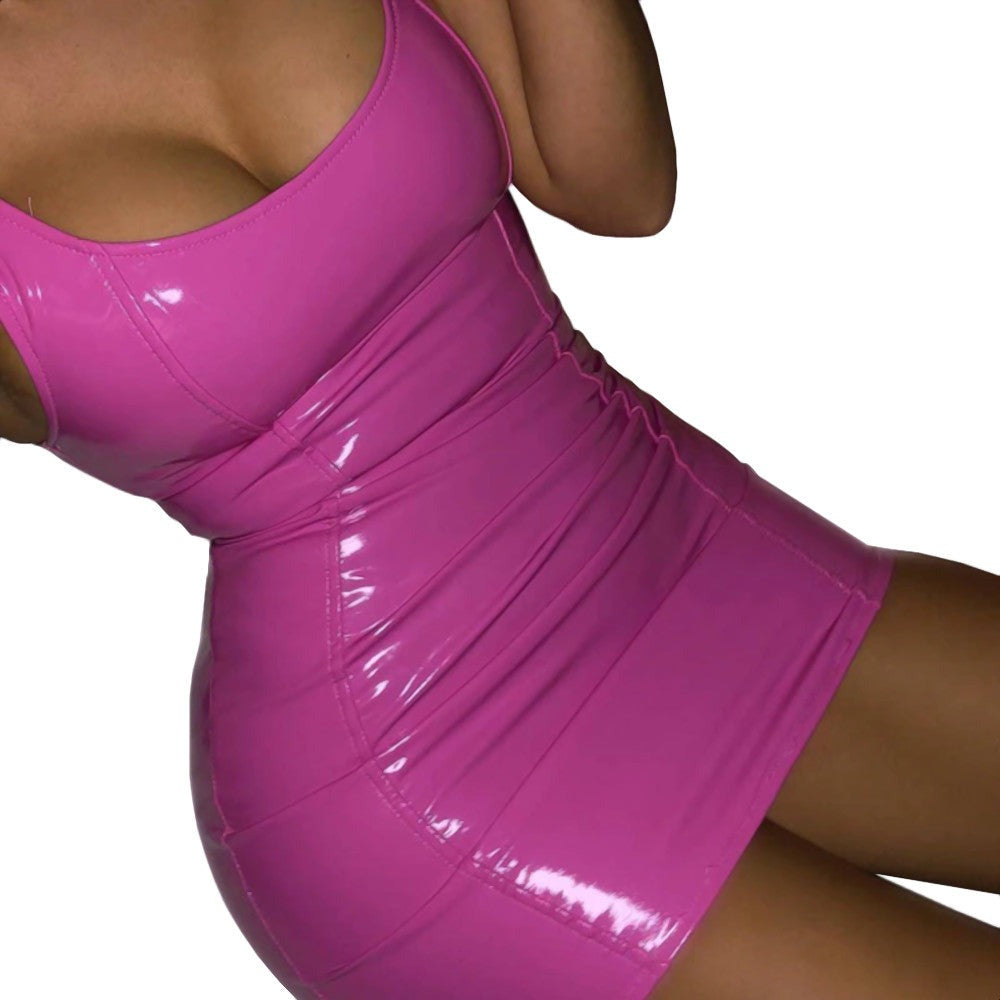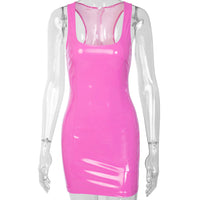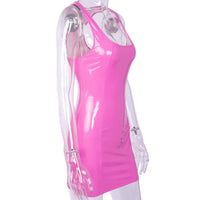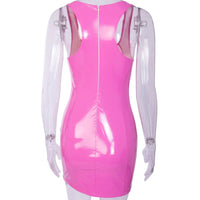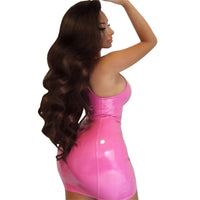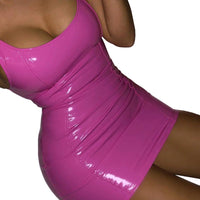 Work hard, but party harder! Reward yourself with a night out with your besties and have pina colada in your hand or any cocktail drink. And of course, your date with the ladies requires the hottest dress because you also need to hunt. And if you're wondering what dress that is, just look at the Pink PVC Party Dress, and you will instantly fall in love with it.

This sheath tank dress is form-fitting, flattering the hourglass figure of its wearer. If you have curves to flaunt, then this dress is IT! Be that IT girl and strut with this dress on you confidently. With a length that's down to your mid-thighs, you can show off your flawless shapely legs. The provocative neckline will surely turn heads.

Dance the night away because this dress is comfortable. It may be tight, but it will stretch nicely when you groove. You will shimmer while on the dance floor when disco lights hit your shiny dress. And since it's in pink, this dress will bring out your youthful glow. The racerback panel can be glamorizing, too!

The skimpy outfit can be worn with high-heels or knee-high boots. You can even put on a fur coat over it. But wait, there's more! This piece isn't just a party dress. You can put this on when you want to seduce. It's so seductive! Excite your partner by asking him to unzip it because while he's at your back, slowly pulling down the zipper, he can kiss your ears and nape.

Sizzle hot with the dress as many times as you want by ensuring it will last. With proper aftercare, it will. Wash it with gentle liquid detergent to prevent the surface of the garment from flaking. Hang to dry away from sunlight, then store away from dark-colored clothing pieces.

Ready to party? Make it yours soon by ordering now!

Specifications
| | |
| --- | --- |
| Color | Pink |
| Material | PVC |
| Sizes | S, M, L - Refer to the size chart below for the measurements |
| Recommended for | Women |
| Washing Tips and General Instructions | Hand wash in warm water with mild liquid detergent. Hang to dry. Do not iron. |
Sizing Guide