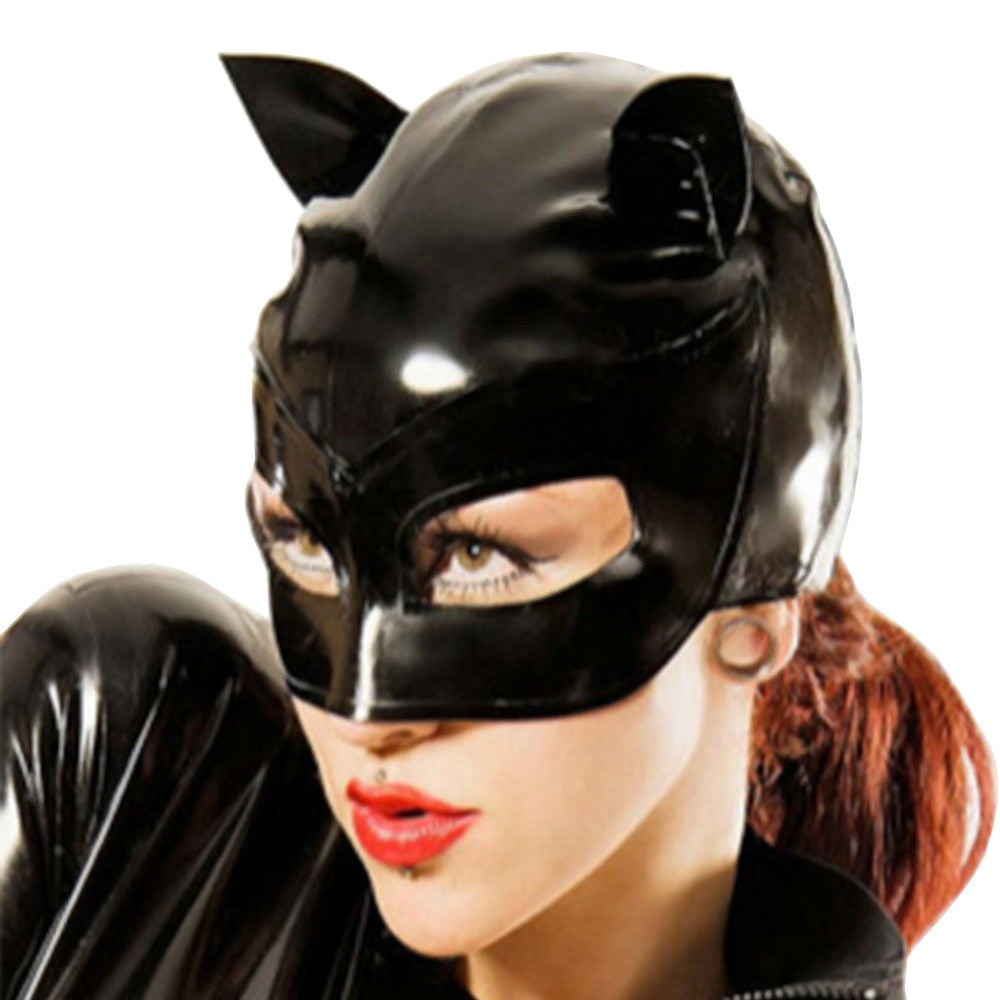 You and your partner have quite a collection of sex toys, but nothing else excites your relationship other than roleplay. And while you've tried several themes like student-professor or plumber-with-a-cheating-wife, he really likes it when you take the role of a horny cat.

And because he likes it so much, you'd like to up your game and wear a mask to make the experience more rousing. It's a good thing that this Playful Latex Cat Mask will give you the suitable guise to entice and seduce your partner.

This half-face mask will make it easier for your partner to visualize you as a playful pet. It has a pair of pointy cat ears, making you look like a naughty feline. With the holes for your eyes, you can allure your partner with your tantalizing cat-eye makeup. It only covers half of your front face so you can still breathe and talk without obstruction. It also allows you to put on your most luscious red lipstick and prance in your room, like Michelle Pfeiffer.

You can wear it with your birthday suit or a suit; either way, your partner can't resist your cat-like performance. A cat tail butt plug will not only complete the look, but it will give your anus a full feeling.

There's a great chance that this mask will get sweaty after use, but don't leave it like that for more than eight hours. Wash it the soonest possible using warm water and mild soap. Bleach or detergent soaps can damage latex, so avoid using those. Heat is also harmful to this material, so using a tumble dryer is a no. Leave it out to dry naturally without exposing it to direct sunlight.

Cats come in different colors, and so does this Playful Latex Cat Mask. You can purchase it in white, red, black, purple, or pink. Hit that "Add to cart" button now!
Specifications
Color
White, Red, Black, Purple, Pink
Material
Latex
Sizes
XS, S, M, L, XL: Refer to the size chart below for the measurements.
Recommended for
Women
Men
Washing Tips and General Instructions
Handwash with warm water. Use mild soap. Rinse with cool, clean water. Air dry.
Sizing Guide