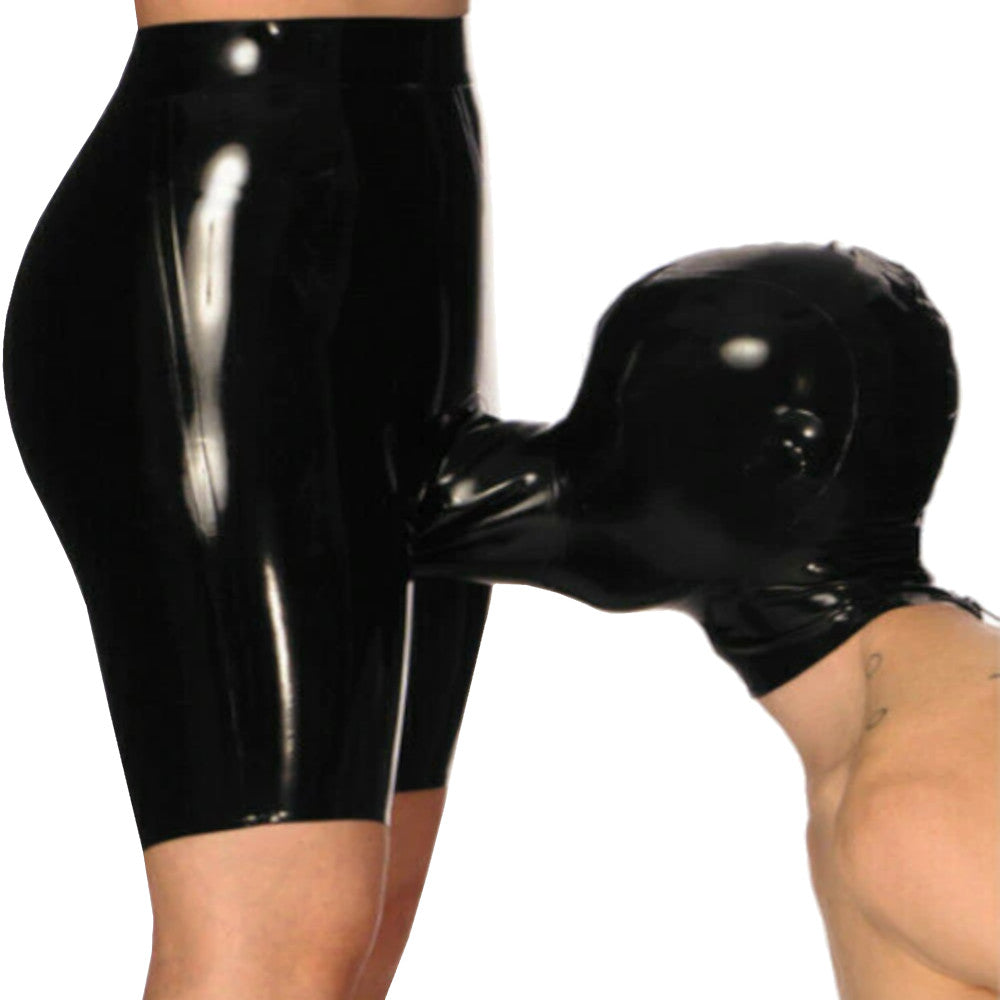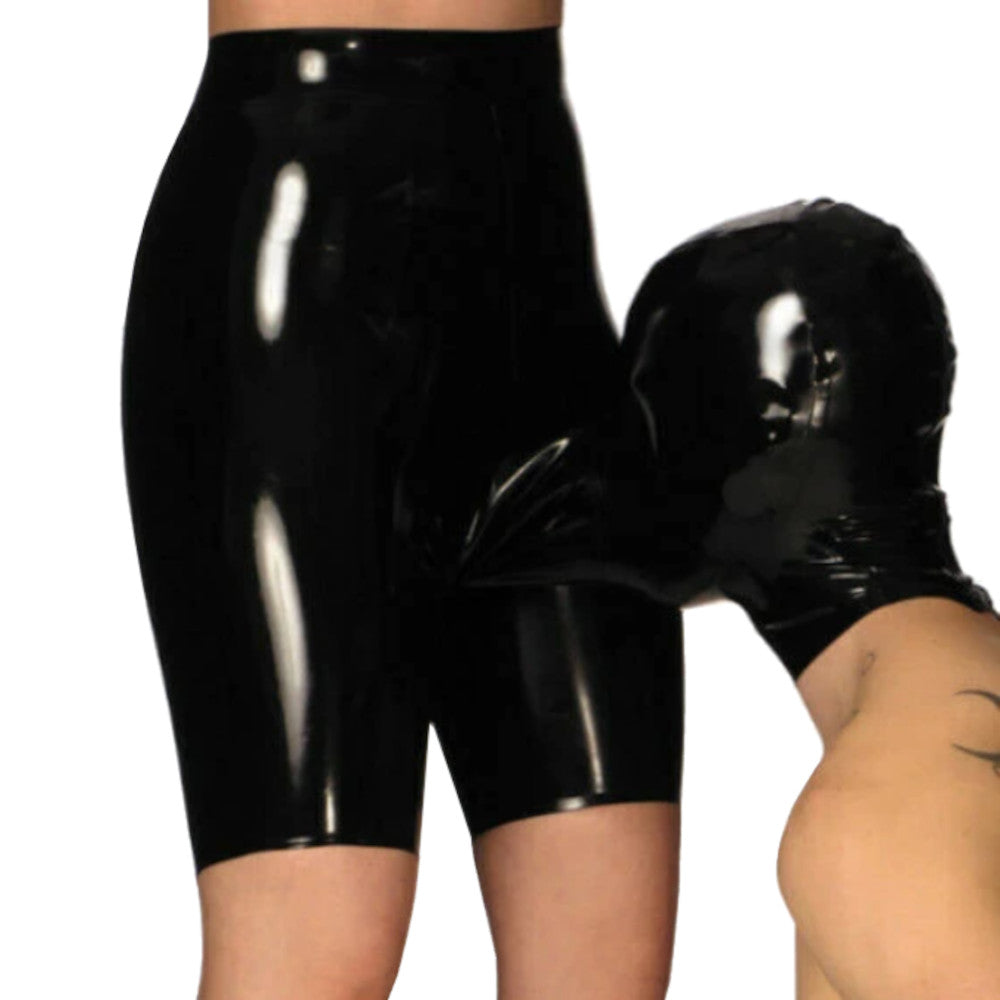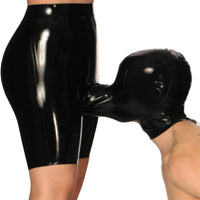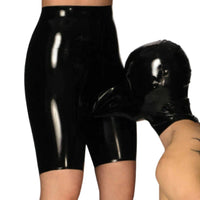 Please Me Latex Blowjob Pants
Boys will be boys. And boys want their cocks licked and sucked hard till their love juice explodes. Yes, they want it so bad that it's like your life depends on it. You can't deny that fact, so don't hesitate to put on the Please Me Latex Blowjob Pants. Get all the cock-sucking you need with these uniquely designed blowjob pants!

Skillfully handcrafted from 0.4 mm thick latex, these pants come with an attached hood for your partner, making them a perfect bondage garment for sensory deprivation. Hand-made from two-way stretch latex, all you have to do is hop into the pants and pull them up to your waist.

As for the hood, it's designed with a back zipper for ease of putting it on and taking it off. Slot your dick into the "tunnel" that connects your pants to the hood. With a head enclosure, your bottom will surely please you in the best way possible, praying that she'll be released the soonest.

Feel the sensations rippling right from your loins, and don't make your bottom stop until you get your fill. With these latex pants on, every single touch becomes torturously delicious. Make it smooth and shiny with lube.

Available in a range of sizes, these pants will fit like a glove. Wear a pair and decide if you want to put on socks and a men's top. Enjoy being the master with these above-the-knee pants. Bring it with you to a sex party and find a willing partner to blow your horn.

Like all latex garments, these pants need polishing to bring out their glossy shine. Be sure to wash them only with warm water as detergent will damage the material. Once they're dry, dust them off with talc powder before stashing them away.

Can't wait for a thrilling sex party to begin? Buy now!
Specifications
| | |
| --- | --- |
| Color | Black |
| Material | Latex |
| Sizes | XS, S, M, L, XL, XXL - Refer to the size chart below for the measurements |
| Recommended for | Men |
| Washing Tips and General Instructions | Hand-wash in warm water without detergent. Hang to dry. Dust off with talc powder to prevent it from sticking to itself. |
Sizing Guide