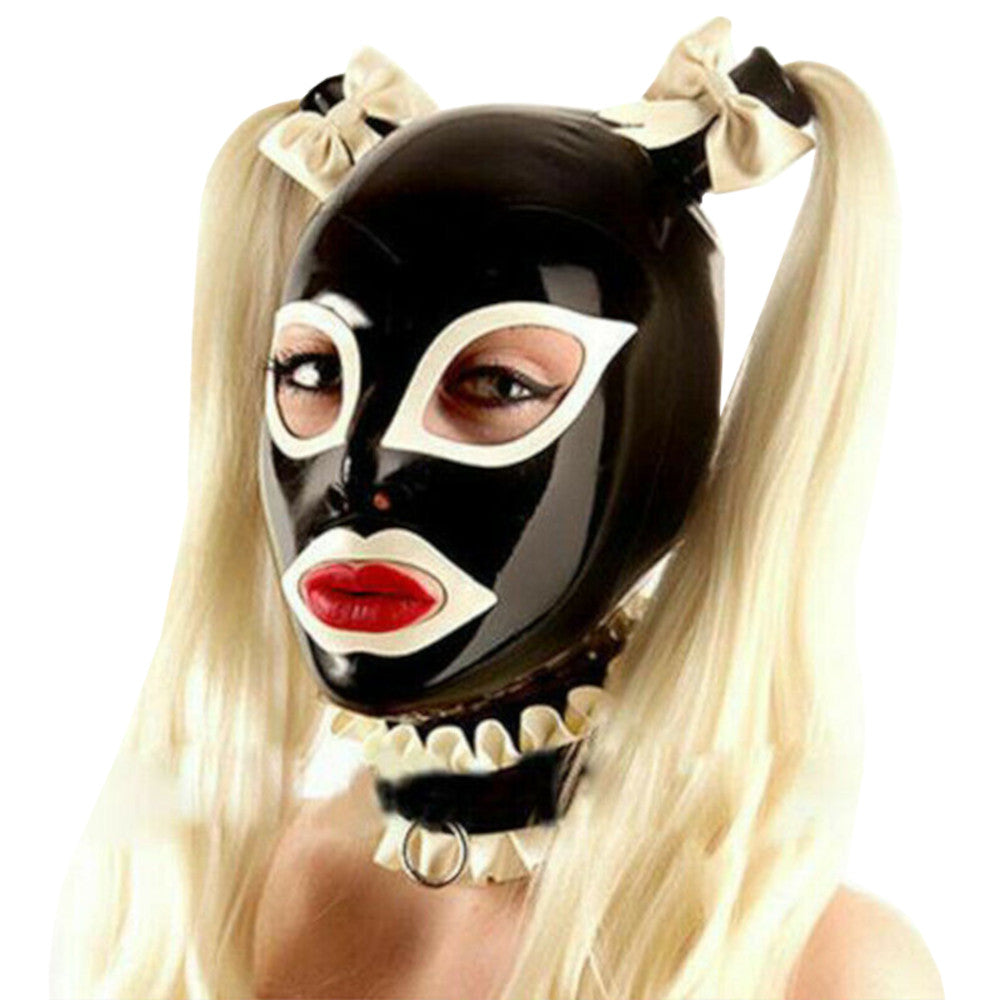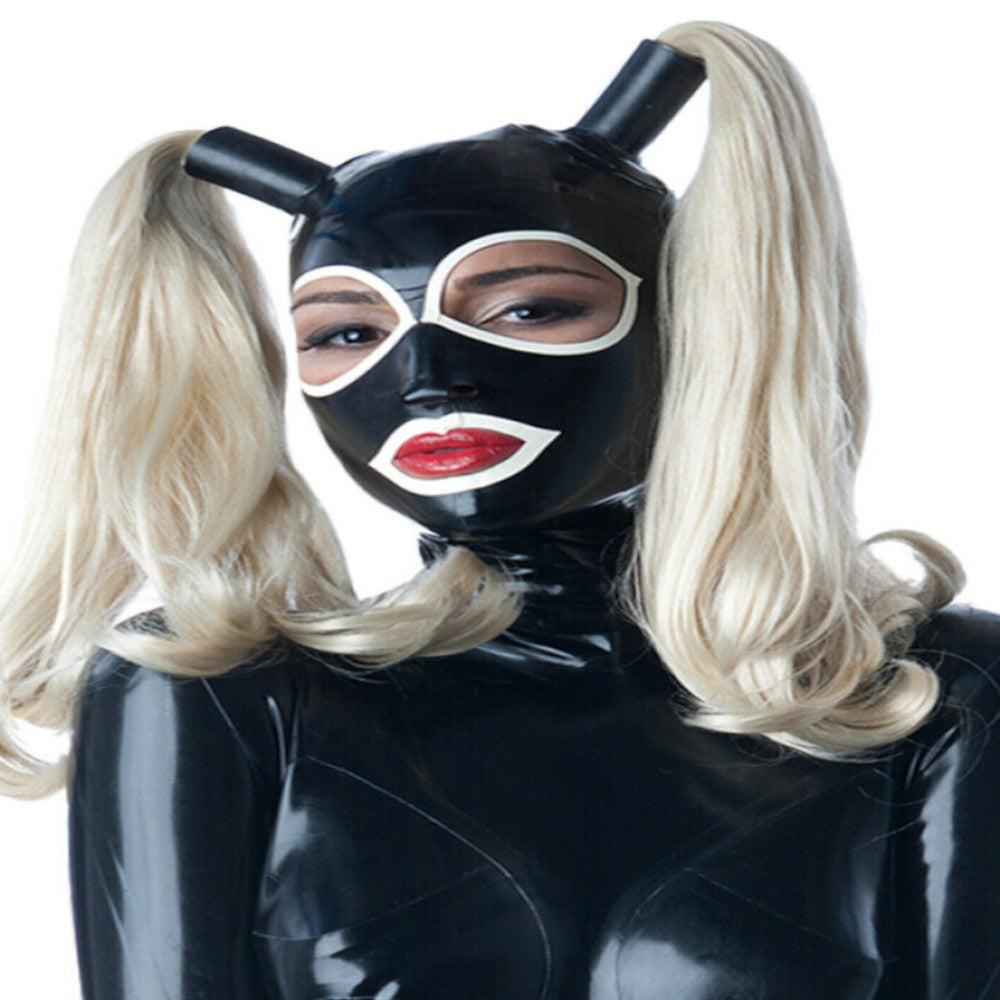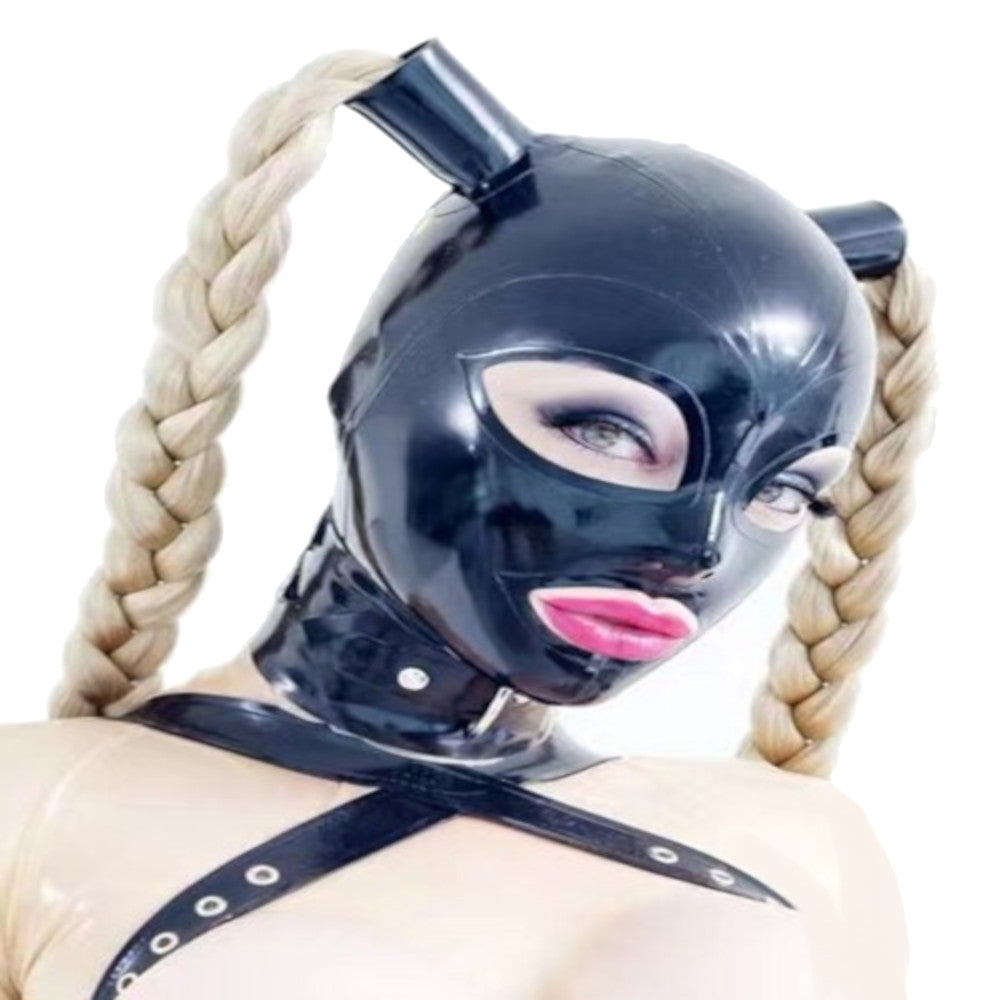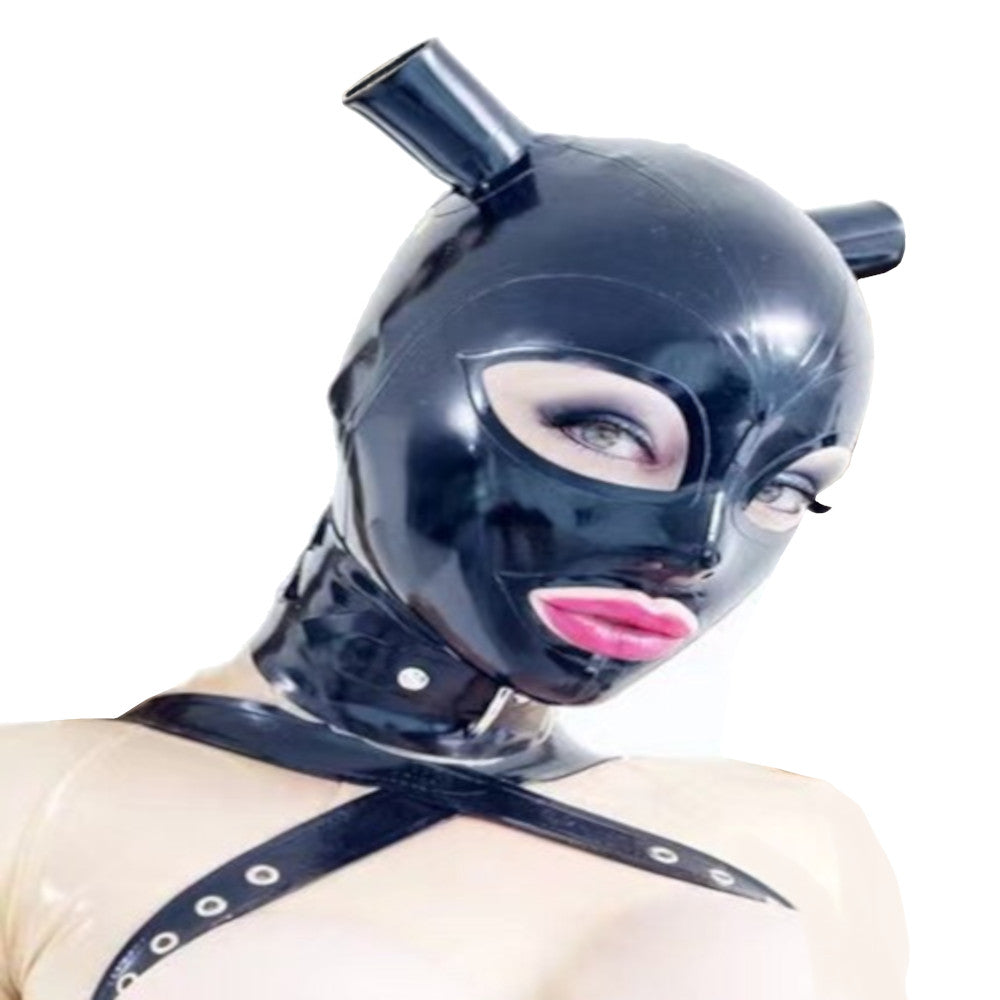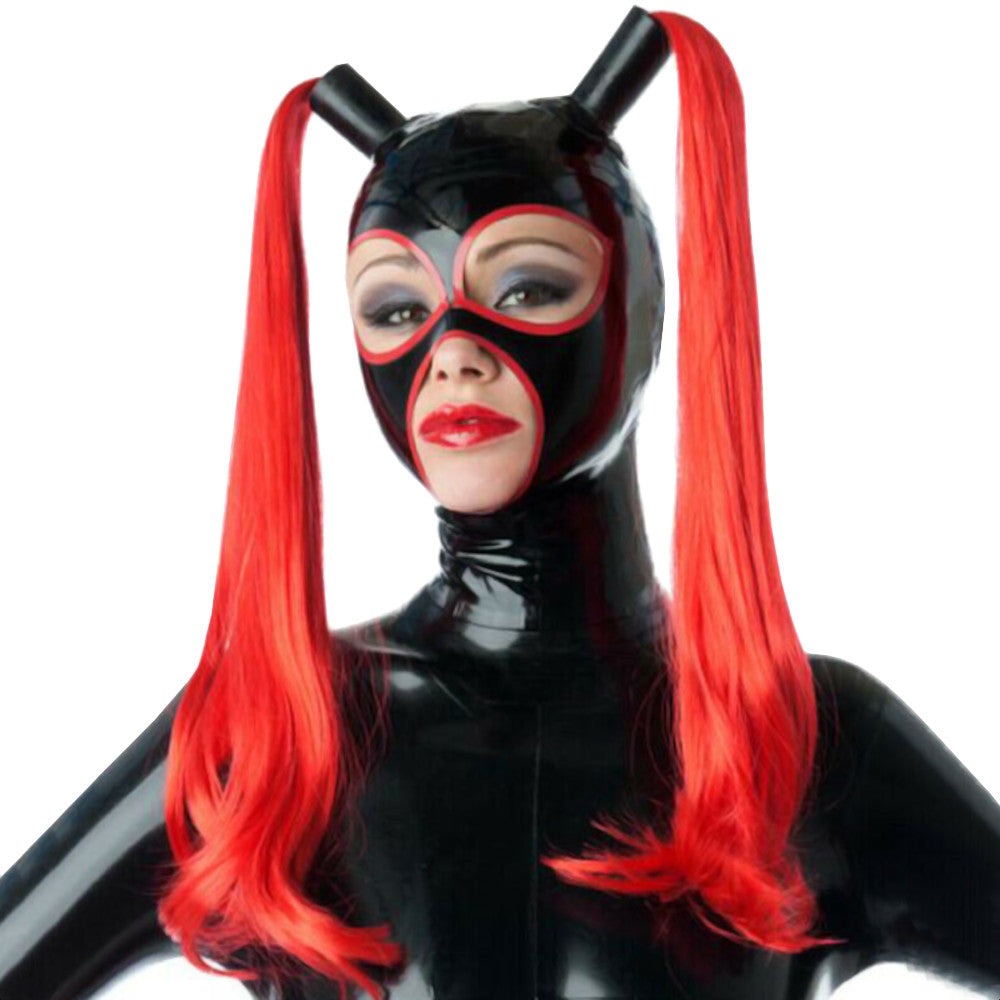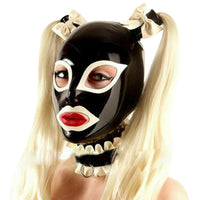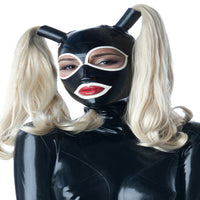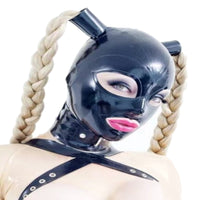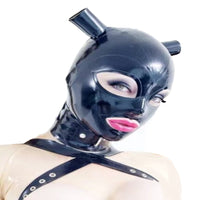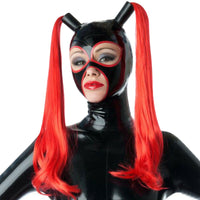 You enjoy seeing your sexy submissive in hogties. But do you know what will make the scene look raunchier? Your Sub—hogtied, her hair in pigtails while wearing a mask. If you think this sight is impossible to witness, then you're wrong. The Pig Tail Latex Mask will make this wild desire come true.

Latex is known for being tensile and flexible. And this product happens to be of premium quality, so you're sure to get your money's worth when you buy this. This sex mask comes in varieties, but each only has one goal: to satisfy your fetish for pig-tailed long hair, whether braided or in a high pony. One variant has a long braided dark blonde wig with black bows tied to it. The mask covers your Sub's entire head and neck snugly. It has holes for your partner's eyes and mouth, as well as tiny perforations for her nostrils so that she can breathe properly.

If you do not like the braided hairstyles, you can get the platinum blonde variant with long hair hanging loose on a high pigtail. The holes for the mouth and neck have white linings that create contrast against the glossy black mask. This headgear covers your Sub's entire head and neck as well, making it an ideal tool for sensory deprivation.

But if you want to take things up a notch, you might as well get the other type of this mask. It has light blonde hair on high pigtails like the previous version, but there's a pair of tiny white bows at the top of the head for an added embellishment. It also covers the entire head and has white frills and ruffles at the neck. The holes for the eyes and the mouth are also adorned with crisp white lines, and there are punctures on the nostrils for safety.

Other colors of the wig are available, too. This hood is offered in red and brown hair colors if blondes aren't your cup of tea. Get whichever you fancy because there's one for every fetish you can imagine. Add the Pig Tail Latex Mask to your purchase today!
Specifications
| | |
| --- | --- |
| Color | Black |
| Material | Latex |
| Sizes | M - Refer to the size chart below for the measurements |
| Recommended for | Women, Men |
| Washing Tips and General Instructions | You can wash rubber garments on clean warm water. Avoid detergents and soaps. Always wipe away excess water with a soft towel and leave to dry flat or hang up to drip dry. Never tumble dry, dry clean or iron your garment. Do not use washing powder or bleach for washing. |
Sizing Guide