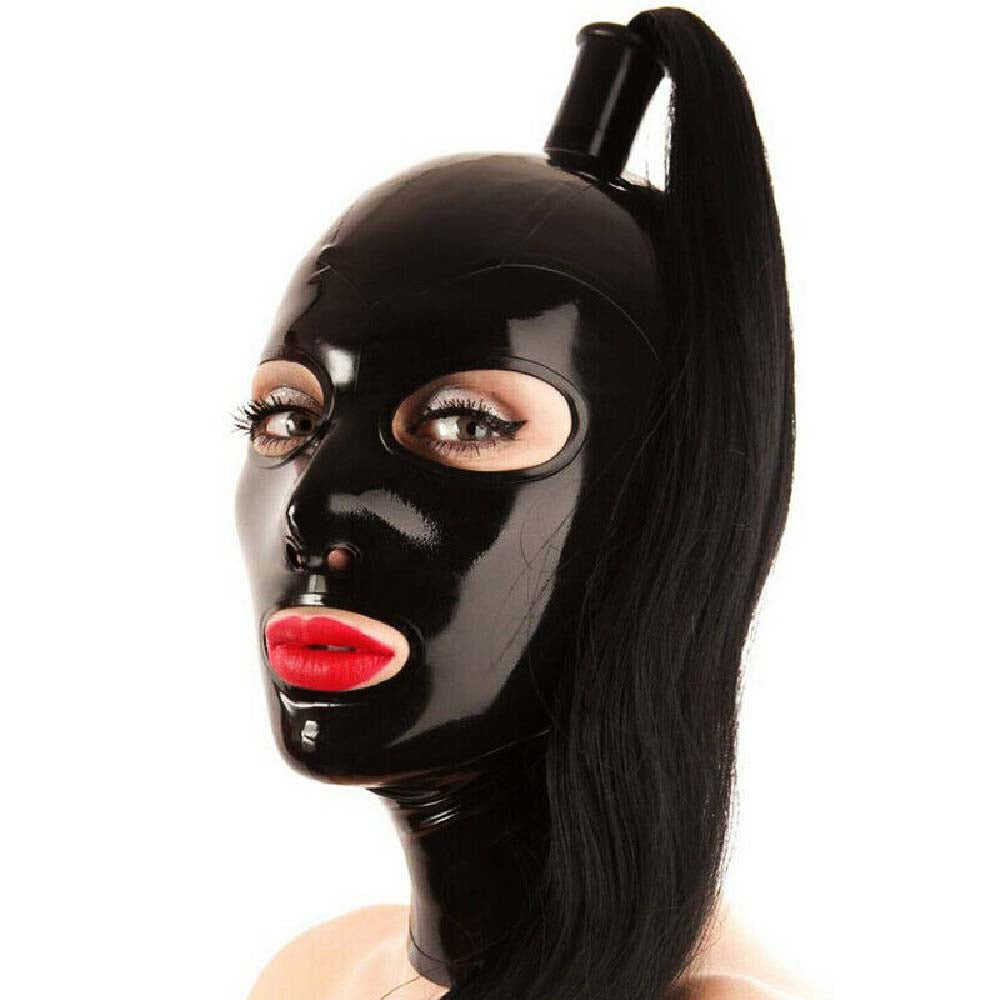 Ponytail Latex Bondage Mask
The whole premise of an excellent BDSM experience is the commitment to be a different person during the session. If you are a Dom, then giving your Sub a good time through humiliation is one of the highlights of this relationship. You will have to forget your feelings, your inclination, and sometimes, being a human! But that is the beauty of a kinky relationship—being lost in the moment and owning it!

But as human, as you are, the Dom's biggest downfall is when he becomes hesitant to his Sub. Too much familiarity with each other may cause this. Don't fret; the Ponytail Latex Bondage Mask is here, ready to give you a solution.

This is a beautiful mask made of high-grade latex, which means you have a cover that will stay in place all through the night. Latex is an excellent material that will stick close to the skin. In addition, this mask features eye holes for your partner to see your naughty moves. There is also a break on the mouth so that when you want to experience pleasure, you can ask your Sub for a bit of tongue action. The mask will cover most of your Sub's facial features, which extends to the neck.

Then at the top portion of this remarkable piece is a black ponytail. This detail will mirror your partner's head movements as you make sweet love to her. Grab it or stroke it; this wig is an added sensation you will like to explore.

Remember that this mask makes contact with the sensitive parts of the face, so keeping it clean is essential to avoid nasty bacteria from harboring. Make it shine by applying a latex polisher to preserve its stunning sparkle.

Unleash your wild side; buy this mask today!
Specifications
| | |
| --- | --- |
| Color | Black |
| Material | Latex |
| Sizes | XS, S, M, L, XL, XXL - Refer to the size chart below |
| Recommended for | Women or Men |
| Washing Tips and General Instructions | Do not use bleach, Do not iron, Hand wash in warm water |
Sizing Guide