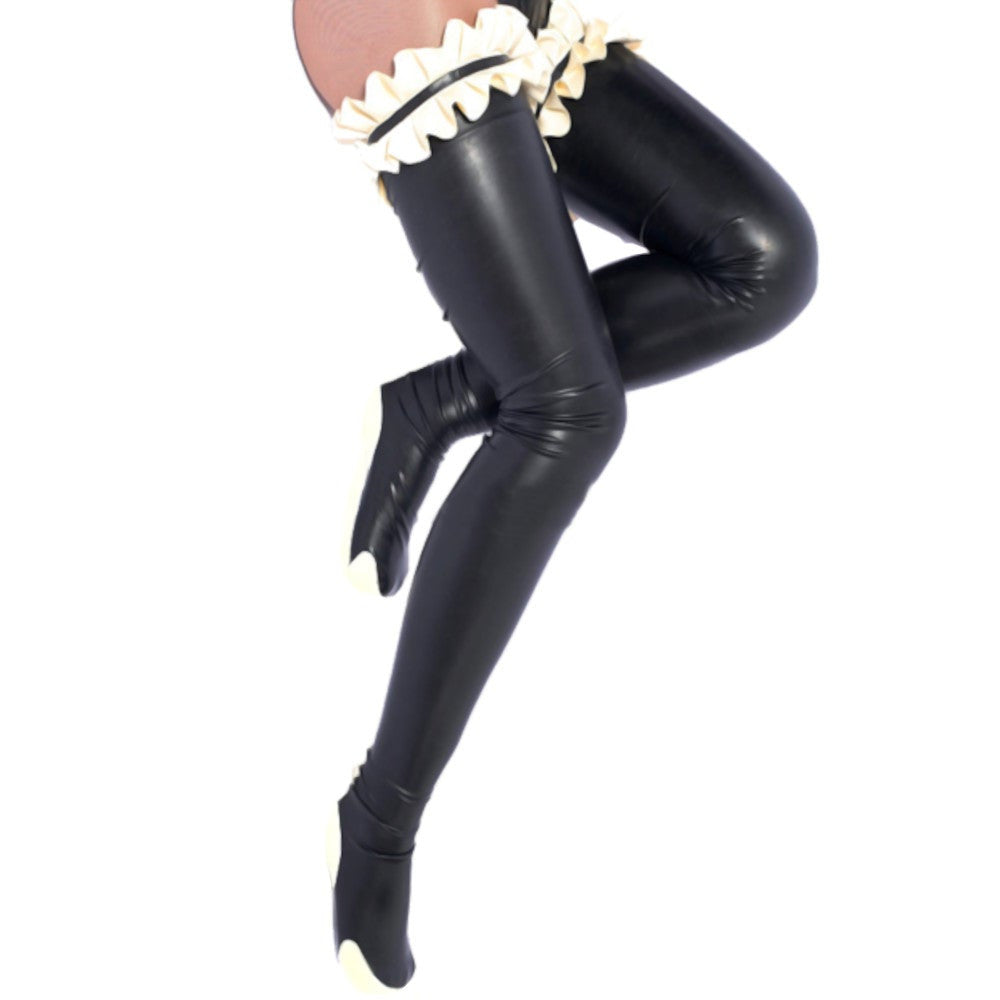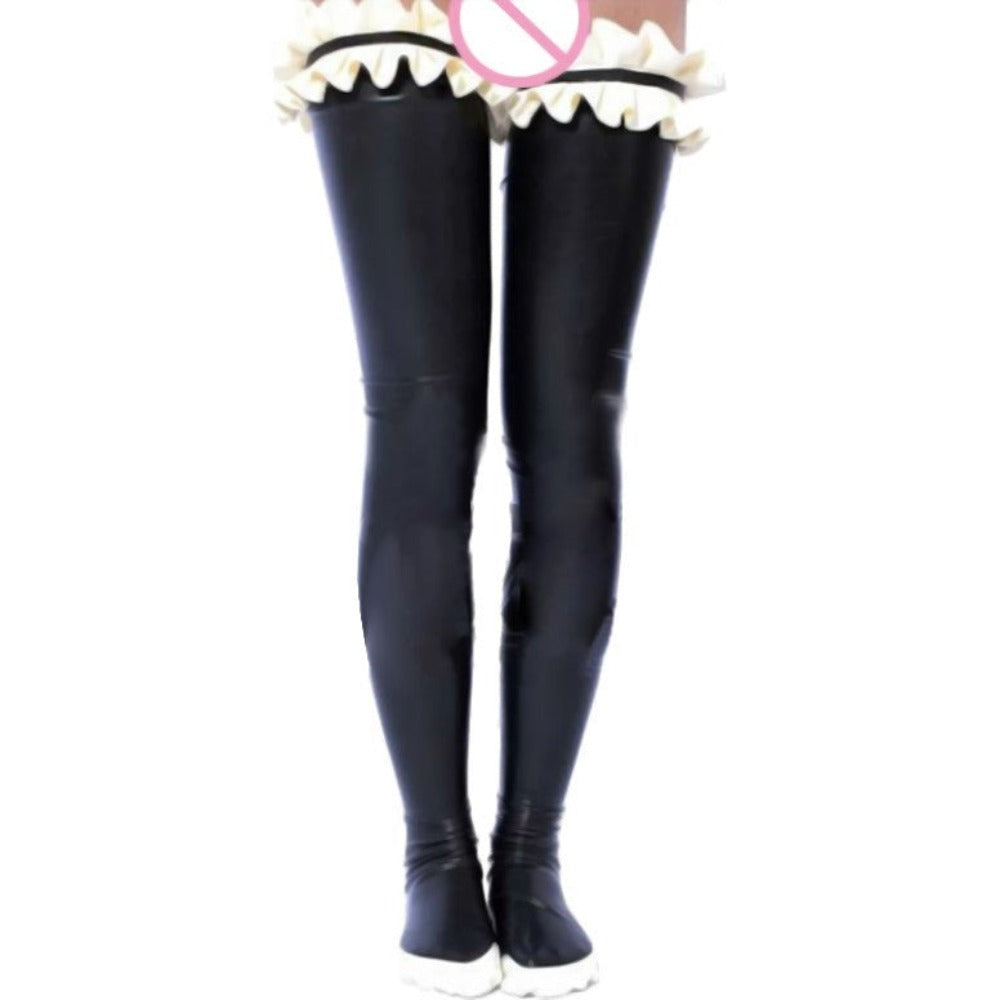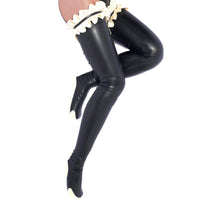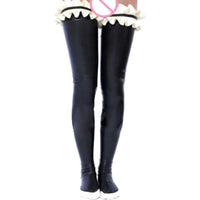 Most sleek and smooth stockings made of PVC are generally sexy, which is why a lot of men get turned on when they see women wearing them. But if you want to add a touch of cuteness to your look, then check out these lovely stockings.

The Ruffled PVC Stockings will tone down your racy appearance—thanks to the white ruffles at the top part of the hosen. Pair them with your ruffled dress or sexy maid costume, and you'll be the cutest girl in the room. To complete your innocent look, you can wear pigtails and hold a teddy. Your daddy won't resist you once he sees your childish appearance.

Made of PVC, these thigh-high stockings are delicate on the skin. Hence, this pair of pantyhose is ideal for those with sensitive skin and latex allergies. Furthermore, they are comfortable to wear. Even if these stockings are tight, they still allow you to move your legs comfortably. Split, kneel, bend—these positions can be done without tearing them off. But the best thing about them is that they are waterproof! Meaning, you can wear them anytime and anywhere you like. What a way to bring out your sexy, flirty, and innocent side!

Like latex stockings, you can't just wear them like how you do them with regular pantyhose. You have to make sure that your legs are clean and dry before putting them on. Apply talc powder all over your thighs, then gently slide them into the stockings. Put your favorite doll shoes on, and you're ready to blow everyone's minds with every step you take!

The Ruffled PVC Stockings are available in a plethora of colors. You can get them in different sizes, too! Just pick a color and size that you want, and you'll get it in a safe package.


Specifications
| | |
| --- | --- |
| Color | Black, Blue, Orange, Pink, Purple, Red, Yellow, Transparent |
| Material | PVC |
| Sizes | XS, S, M, L, XL- Refer to the size chart below |
| Recommended for | Women |
| Washing Tips and General Instructions | Hand wash. machine wash at cold temperature. Hang to dry. Do not iron. |
Sizing Guide