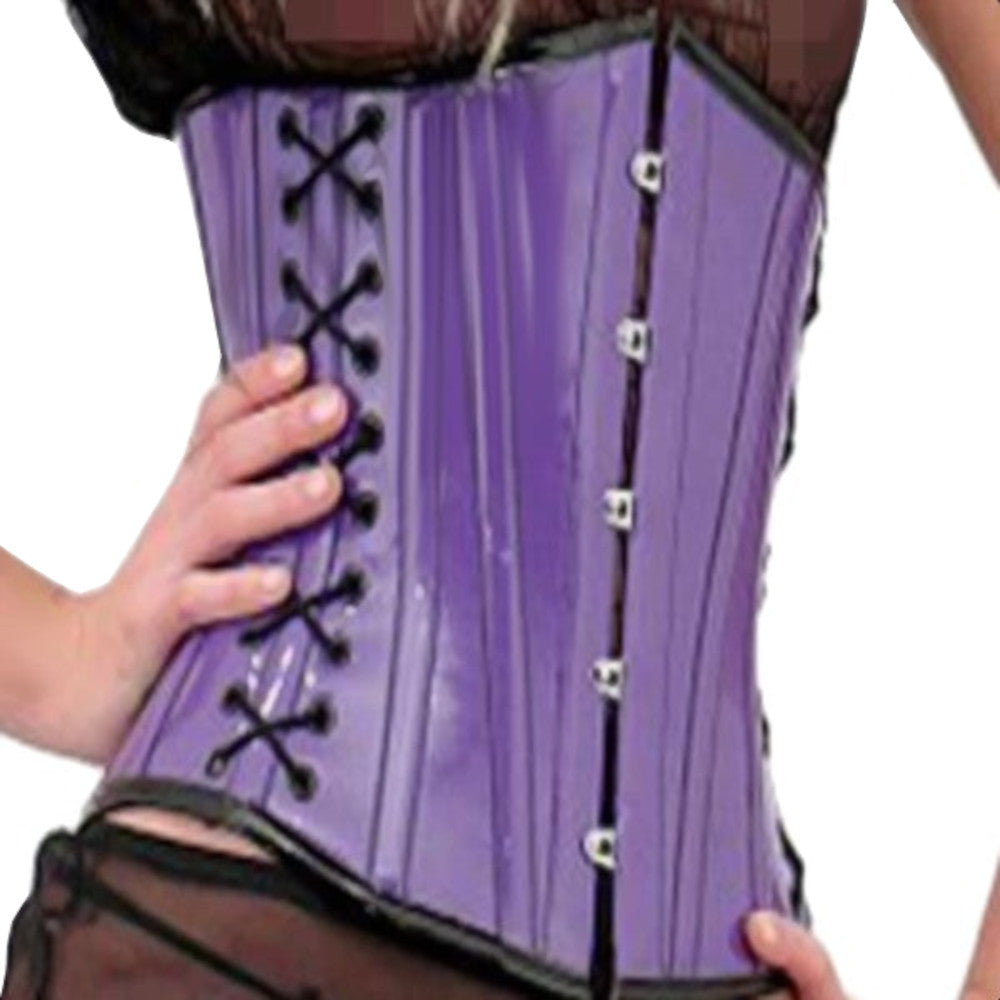 Perhaps it's the Victorian Era that gives us a glimpse of the most beautiful, most voluptuous women we've ever seen in history. These women seemed to have the perfect waist and posture, but that perfection could never be achieved without the help of a corset. Fast forward to today, this cincher has never lost its usability. In fact, it's a fad that never gets lost; it's only redesigned.

Every woman wants to flaunt her waist, and you're no exception. Let other women covet your hourglass figure while you make men lust over your sexy body. You can do this without even trying with the Stylish Rubber Corset. Wrap this under-bust corset around your body, then fasten at the front with a rust-free busk set. The lacings on the sides make this piece of clothing reminiscent of its predecessors.

This corset has steel bones in the right places to make waist-training result in achieving an hourglass figure. These steel bones are rigid but flexible, allowing mobility and better posture. Wear it under your clothes during the day, and never will you be caught slouching. Look regal and majestic during the night with this corset, along with your sexy lingerie, and your partner won't be able to take his eyes off you. The secret of Kim Kardashian's sexy body can be yours, too!

This figure-enhancing corset is made of latex, so it feels like your second skin. Latex is durable, but you have to give it the proper care it needs. Handwash the item in warm water without detergent or soap. Instead, use a mild shampoo. Hang to dry but keep it away from sunlight or anything hot. Finally, dust it off with talc powder to prevent it from sticking to itself when storing it.

With so many sizes available, this corset will fit you snugly. Buy yours now!


Specifications
| | |
| --- | --- |
| Color | Purple |
| Material | Latex |
| Sizes | XXS, XS, S, M, L, XL, XXL - Refer to the size chart below for the measurements |
| Recommended for | Women |
| Washing Tips and General Instructions | Handwash with warm water without detergent or soap, hang to dry, Do not iron |
Sizing Guide