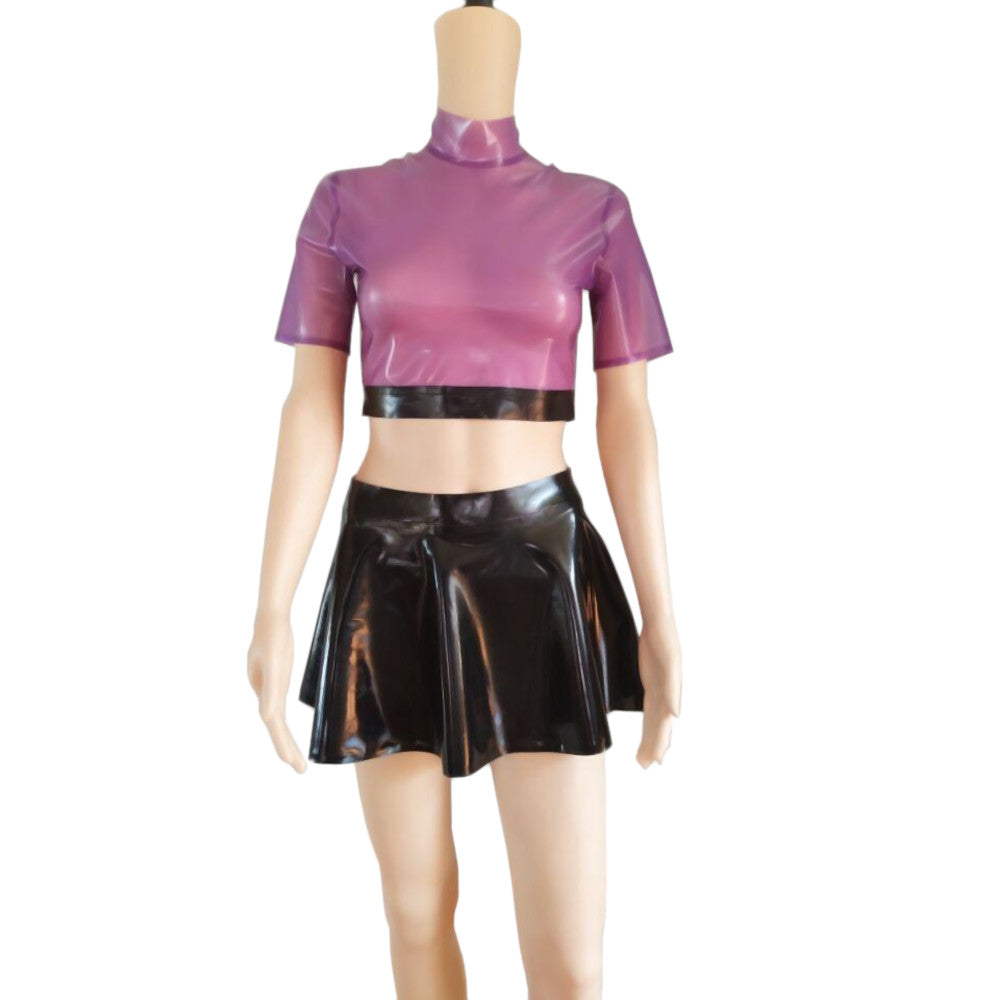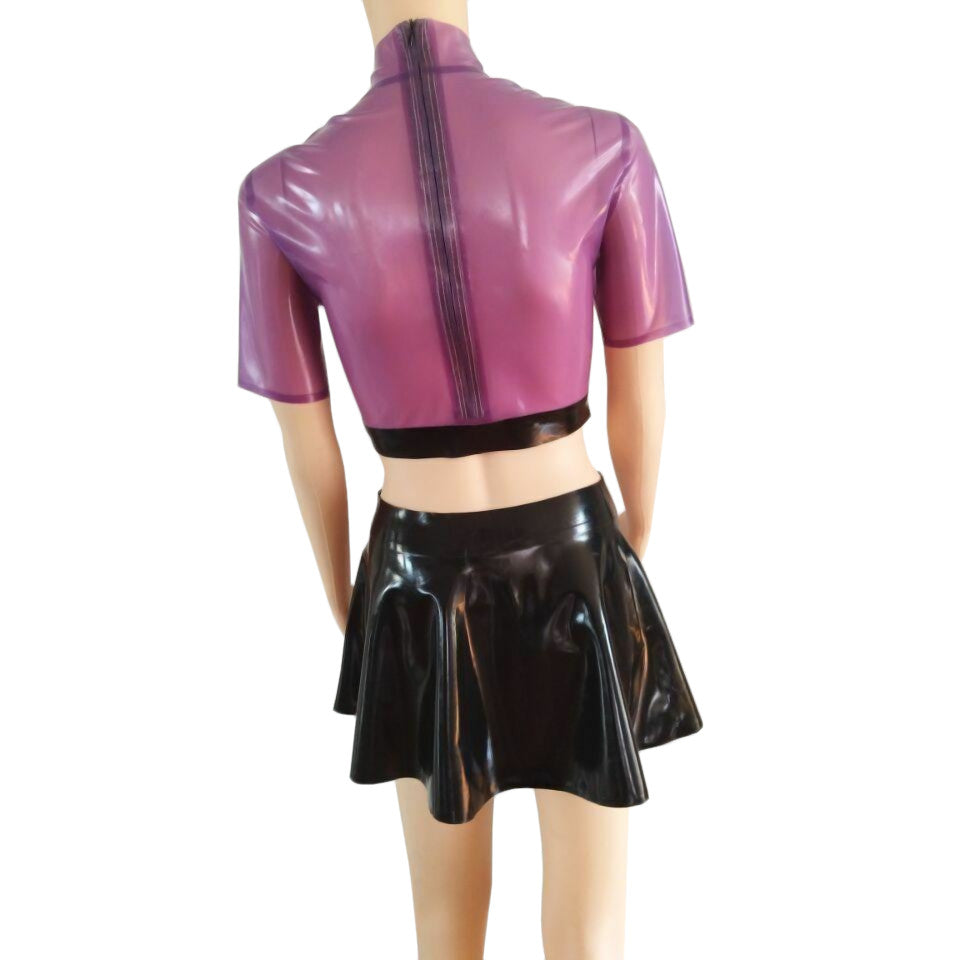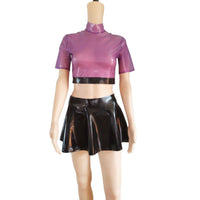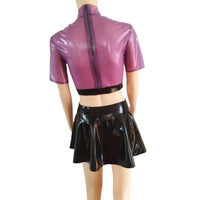 Purple Top and Black Skirt Latex Outfit
You were, at some point in your life, the happiest clubber on every TGIF night. The party doesn't start until you walk in, and your friends don't seem to like clubbing without you.

But adult life suddenly hit you so hard. You can't afford to slack off or party all night. Work became your topmost priority and the little time you get for yourself is a time to get some well-deserved sleep.

All of a sudden, you got a chance to party again. Don't waste that opportunity, girl! Make sure to relive your party girl days with the perfect get-up like this Purple Top and Black Skirt Latex Outfit.

This combo is everything you need and more to help you stand out and be the star of the night once again. It is a pair of purple crop-top and a black skater skirt ready to make you look like your old self back in your early '20s.

The top has a turtle-neck collar, short sleeves, and cropped on the midrib section. It has a thick black line on the bottom hem that adds style to its overall appearance. It has a long zipper that you can find at the backside for ease of wearing and removal. Since the skirt is not tight-fitting, you can feel relaxed and don it effortlessly.

This ensemble is latex, a material known for its glossiness and sleekness. It is also naturally produced, making it unique. Just don't forget to place the material on any part of your skin first to make sure you are not allergic to this type of textile. Doing so will ensure your safety above all else.

Mix and match this combo with your party boots and black leather jacket. Set your hair and put on some make-up. It's about time to take a break and party all night long. So, what are you still waiting for? Add this set to your cart today!
Specifications
Color
Crop Top: Purple
Skater Skirt: Black
Material
Latex
Sizes
XS, S, M, L, XL, XXL - Refer to the size chart below for the measurements
Recommended for
Women
Washing Tips and General Instructions
Hand wash only. Avoid detergents and soaps. Always wipe away excess water with a soft towel and leave to dry flat or hang up to drip dry. Never tumble dry, dry clean or iron your garment.
Sizing Guide