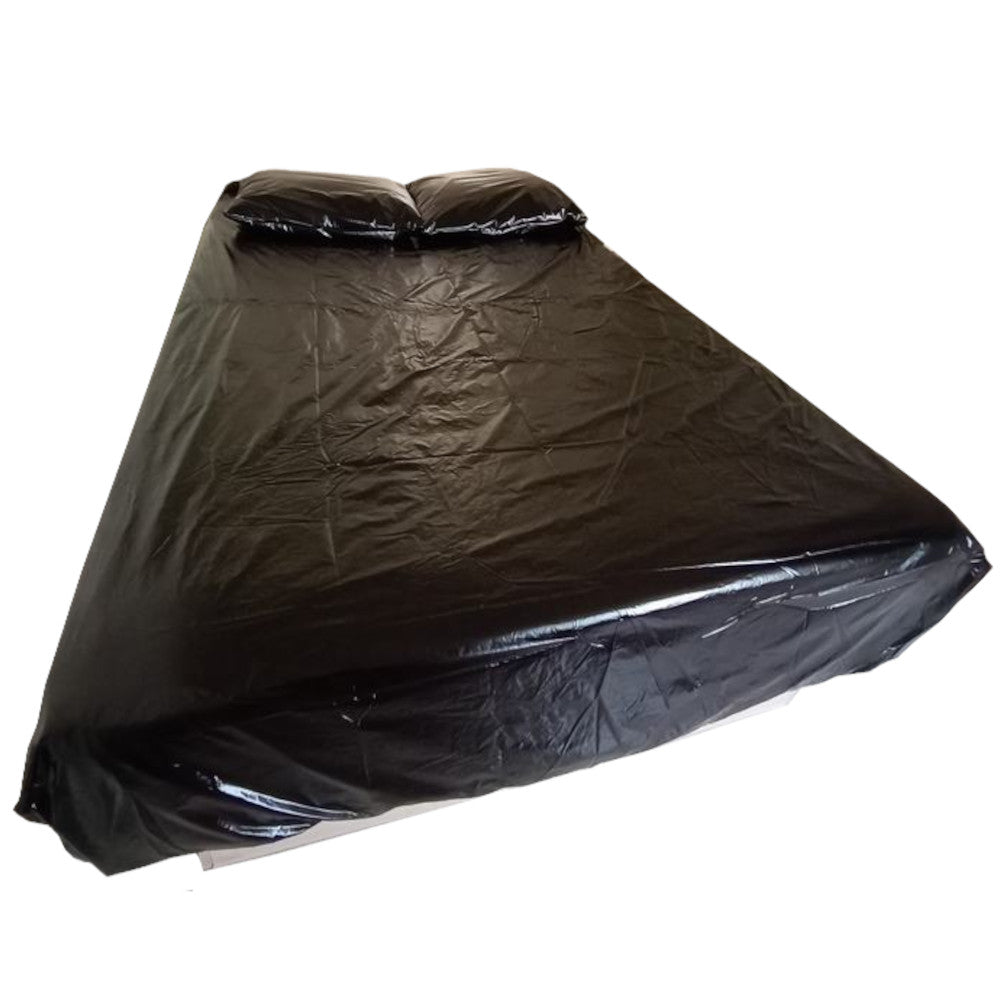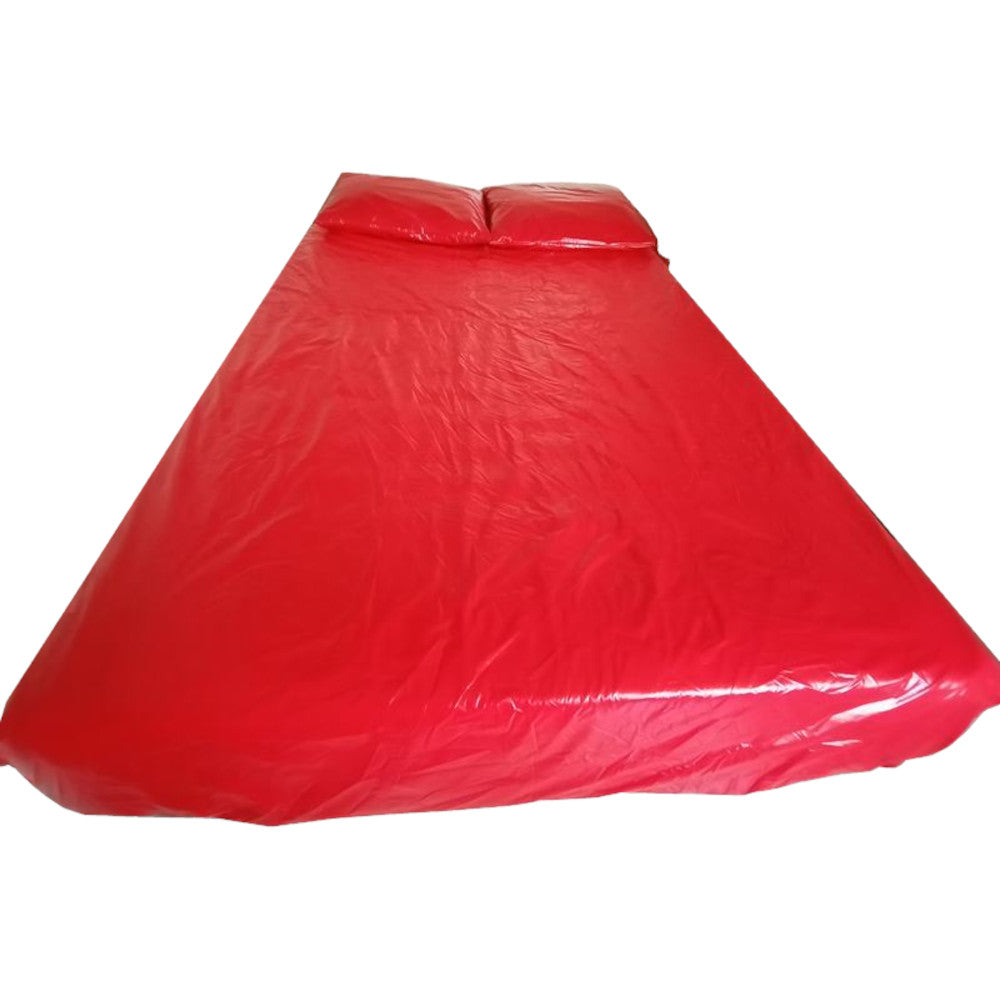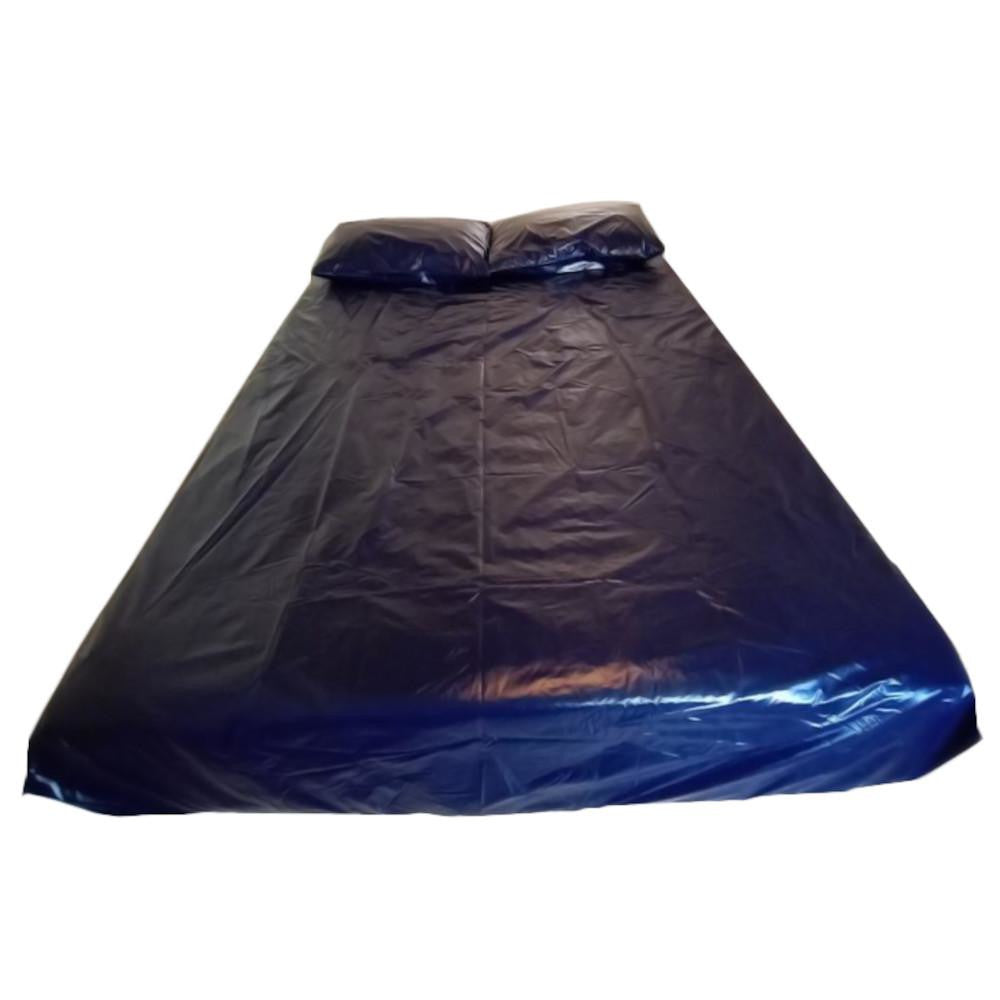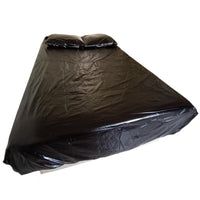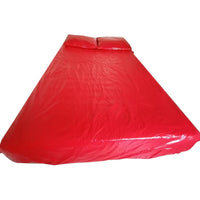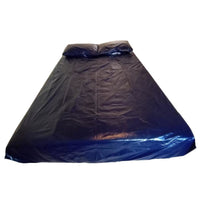 You and your partner like to ride your bed wild and rowdy. You always go crazy with the lube as it makes your lovemaking more stimulating and arousing. But these lubricants can sometimes stain your bedsheet. And because of your animalistic sex positions, you sometimes end up tearing your bedcover apart.

Perhaps, you need something more durable and also easy to clean. This PVC Bedding Set can give your bedroom a more sinister touch and provide your mattress protection from wear and tear.

Like an animal that you are, you like to take lovemaking to the extreme. Mundane positions don't satisfy you. And your deep hunger for pleasure requires a sturdy bedsheet to keep up with your untamed bed routines, just like this PVC Bedding Set.

This set includes a bed cover and a pair of pillowcases. It is a fitted sheet that can fit queen-sized beds. But unlike other bedsheets, this set doesn't tear easily, and keeping it clean is also hassle-free. That's because its material is PVC. Its lustrous surface will feel good against your naked body.

Don't hold back and try the wildest positions you have in mind. Don't worry about spilling the lube because you can easily remove it from this sheet. Indeed, this set can keep up with you and your partner's lust for pleasure.

When the night of your wildest dream is over, you can start cleaning the scene of your lewd crime. All you need to do is prepare a mixture of warm water and liquid detergent soap. Soak a non-abrasive towel in this solution and wring it to remove the excess mixture. Wipe the bed sheet's surface, then follow it up with a damp towel. You can leave it to air dry or get a lint-free cloth to wipe it dry.

Don't settle with flimsy bed sheets. Hurry and buy now!

Specifications
Color/Type
Black, Red, Blue
Material
PVC
Dimension
Length:
Bedsheet: 80 inches
Pillowcase: 27.56 inches
Width:
Bedsheet: 60 inches
Pillowcase: 19.69 inches
Depth of Bedsheet: 12 inches