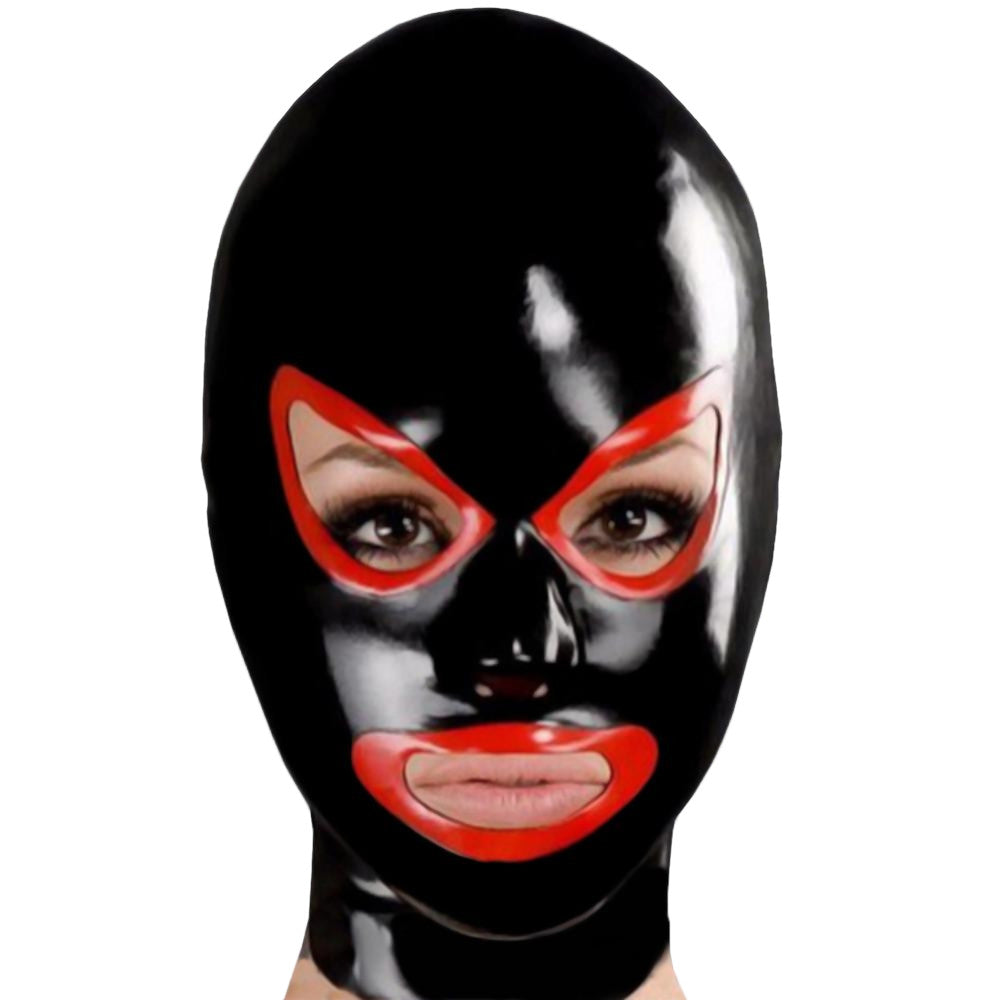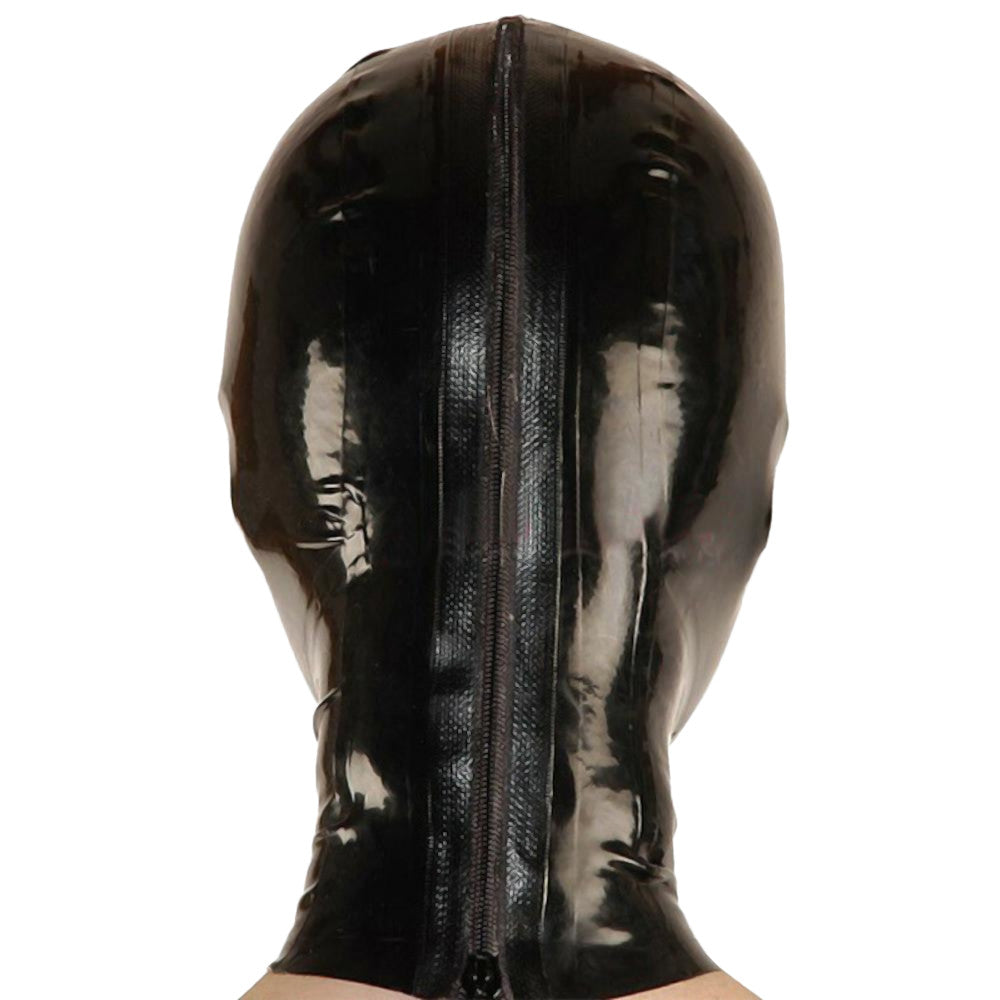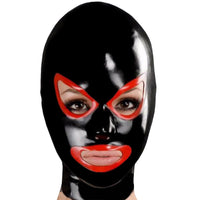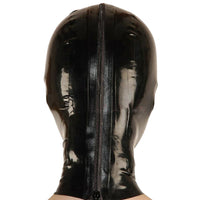 Red Trimmed Black Latex Bondage Mask
It's hard to do cruel things to your Submissive while staring at her pretty face. With her blonde hair, button nose, luscious lips, and those puppy eyes—how could you treat her bad? If you want to dominate your sexual relationship without feeling sorry every time you do something nasty, then you have to cover up your weakness. Let the Red Trimmed Black Latex Bondage Mask help you be the notorious lover boy you've always wanted to be!

This mask is 100% Natural Latex, so you can stretch it without losing its shape. It's no wonder why this material is a popular culprit of kink. A versatile component such as this is very tensile and acts as a second skin to fetishists who find pleasure in covering their body parts. For that reason alone, latex rules the world of BDSM.

This hood is no exception, as it wraps your partner's entire head, including her neck. This will give her an idea of how sensory deprivation feels, as it covers her erogenous zones like her ears and her nape. The glossy headgear has holes for her eyes, nostrils, and mouth to ensure her safety. These holes have a fiery red-lining that creates a striking contrast against the black surface of the mask. A zipper runs from the back of her head down to her nape, which you can easily pull down should you decide to take the accessory off.

This sex mask is tight-fitting, so it would be best to use some lubricant to make the wearing experience a breezy one. You can sprinkle some talc on the insides of the hood for easy wear. If you don't have talc, you can also use silicone-based lube to avoid friction that may irritate your partner's skin. Applying lubes will also be less likely to overstretch the mask, damage the material, and compromise its durability.

End the guilt trip that gets in the way of a thrilling bondage session. Add the Red Trimmed Black Latex Bondage Mask to your cart today!
Specifications
| | |
| --- | --- |
| Color | Black with Red |
| Material | Latex |
| Sizes | XS, S, M, L, XL, XXL- Refer to the size chart below for the measurements |
| Recommended for | Women, Men |
| Washing Tips and General Instructions | You can wash rubber garments on clean warm water. Avoid detergents and soaps. Always wipe away excess water with a soft towel and leave to dry flat or hang up to drip dry. Never tumble dry, dry clean or iron your garment. Do not use washing powder or bleach for washing. |
Sizing Guide