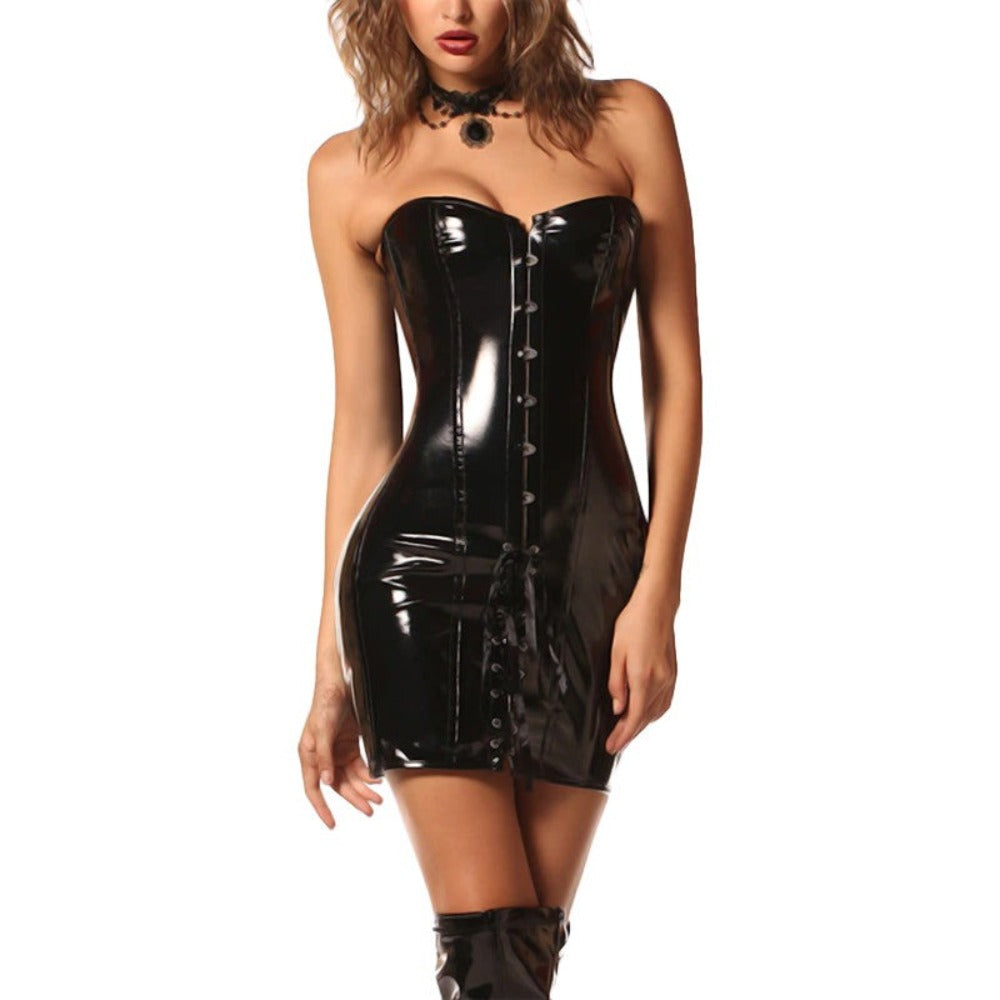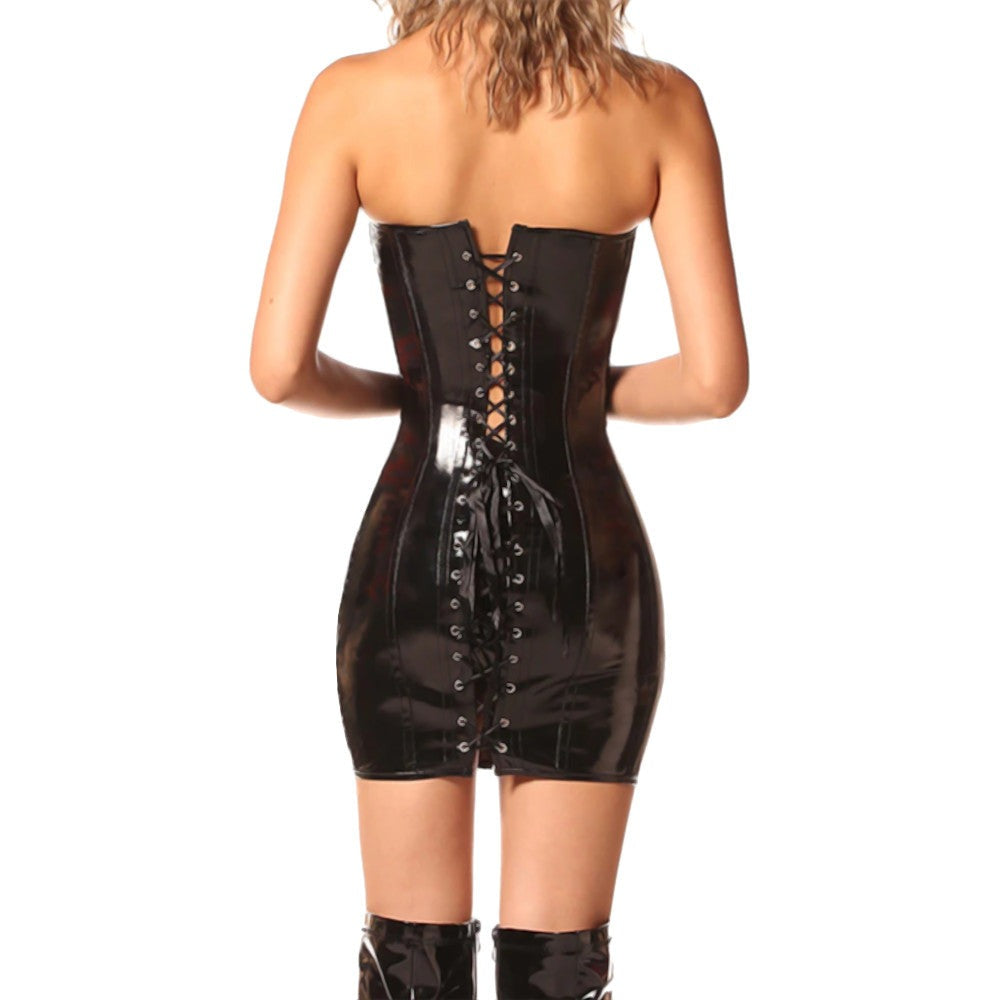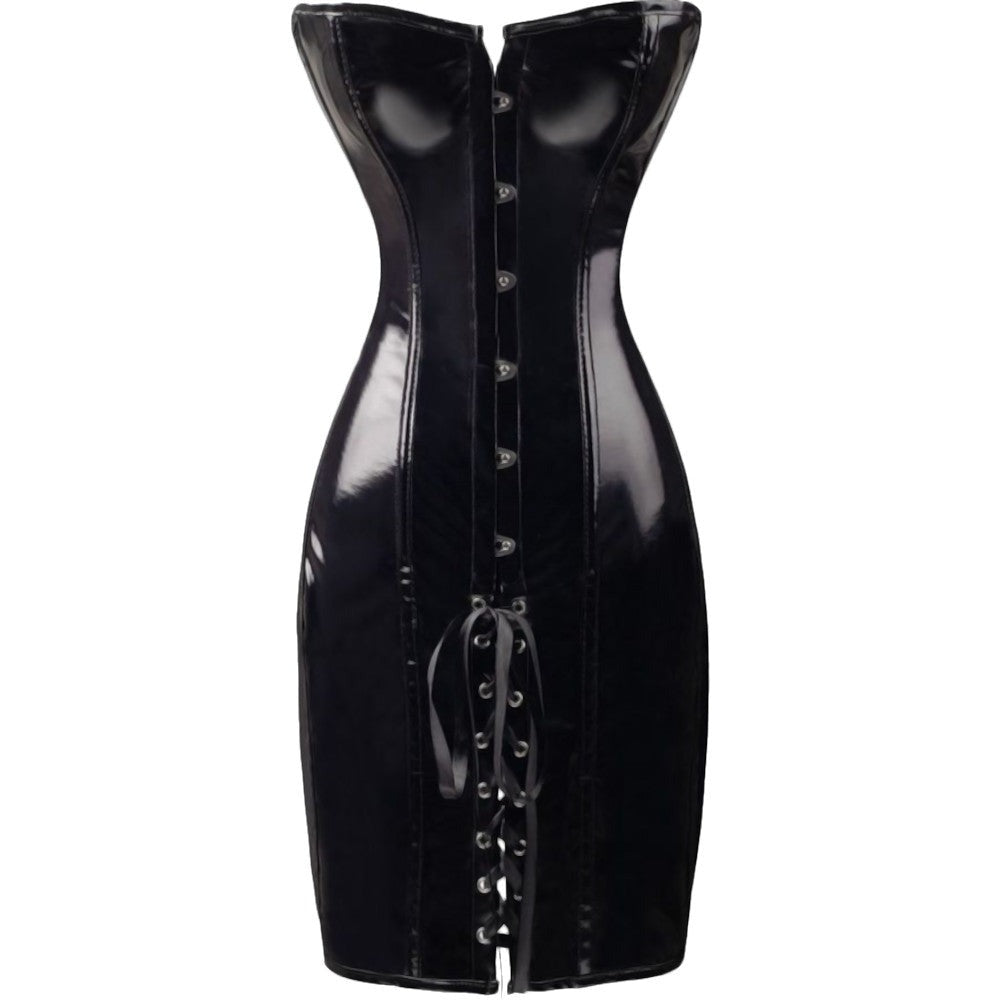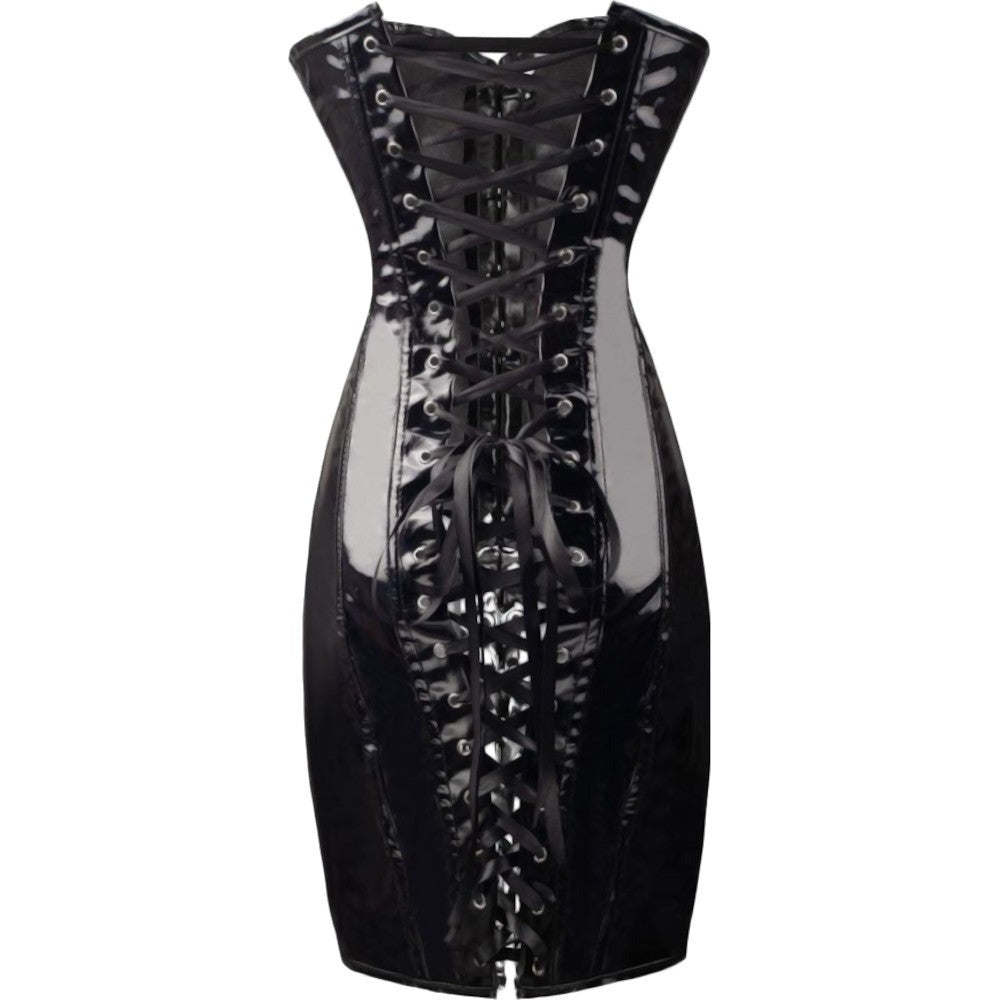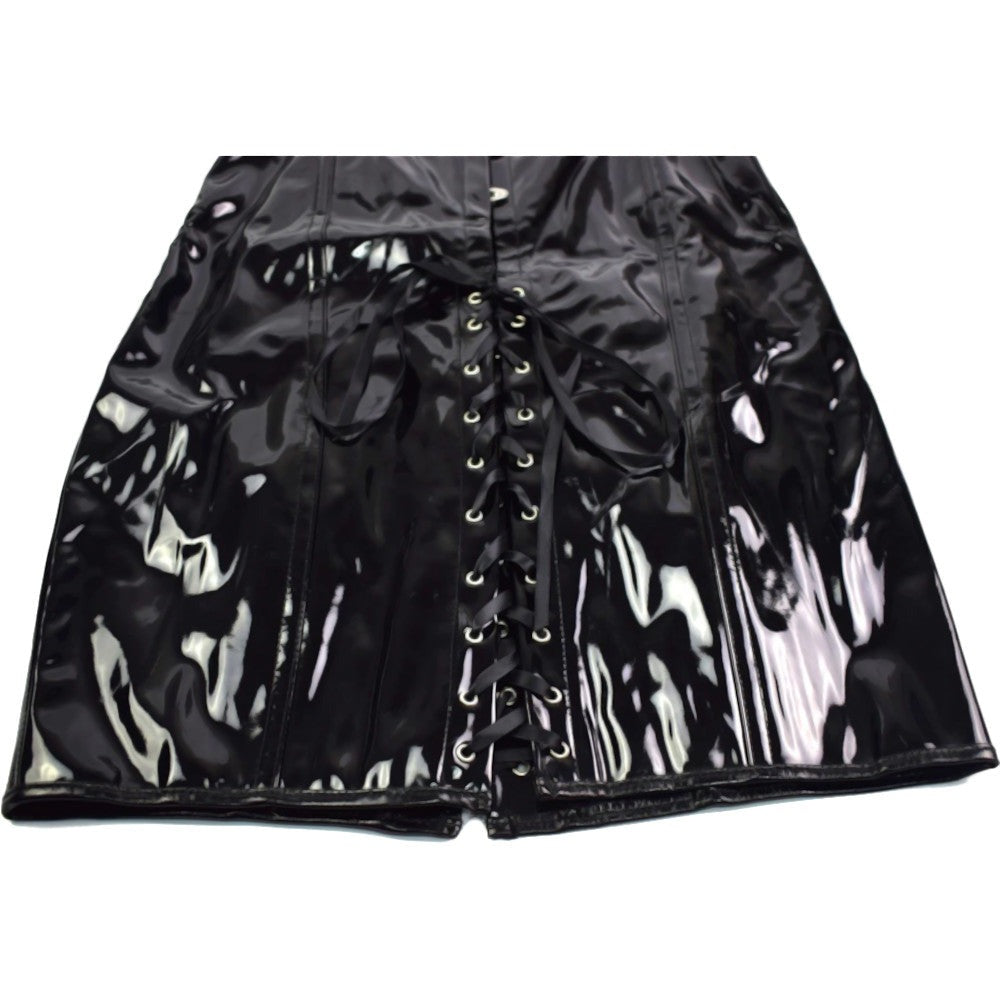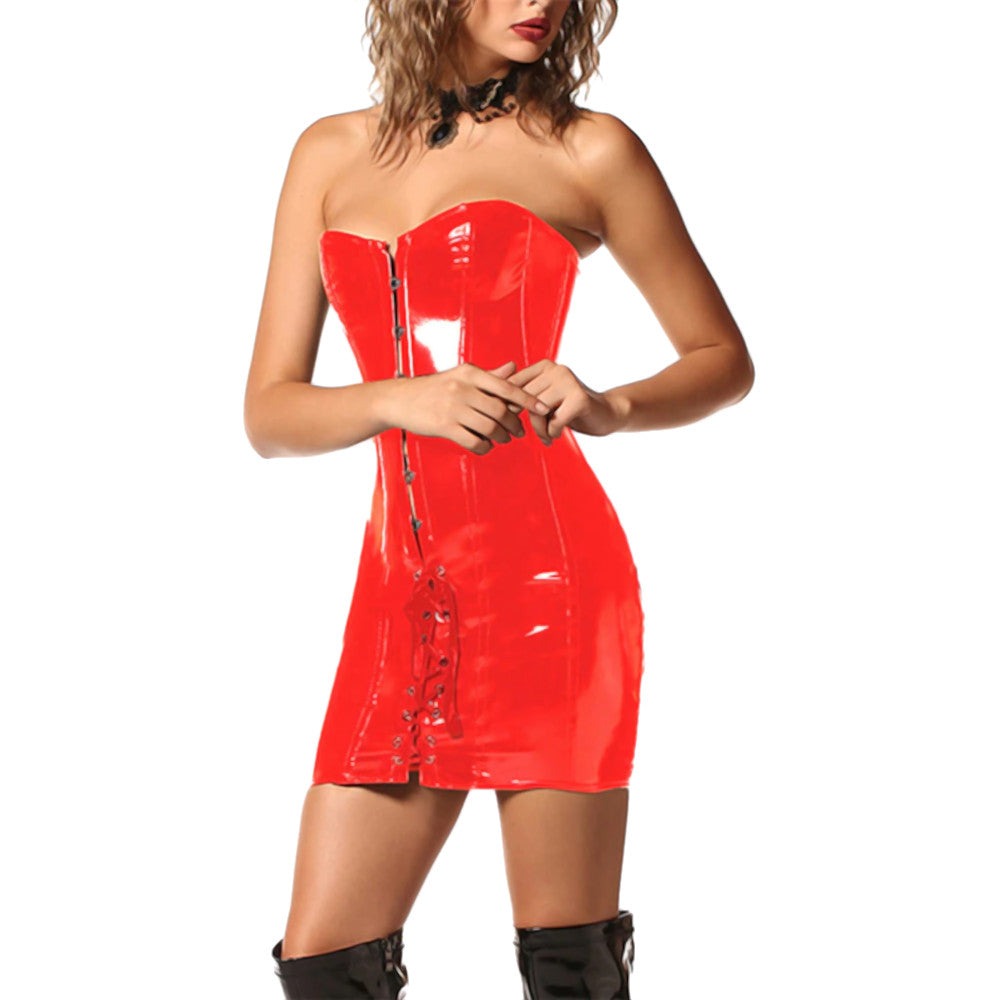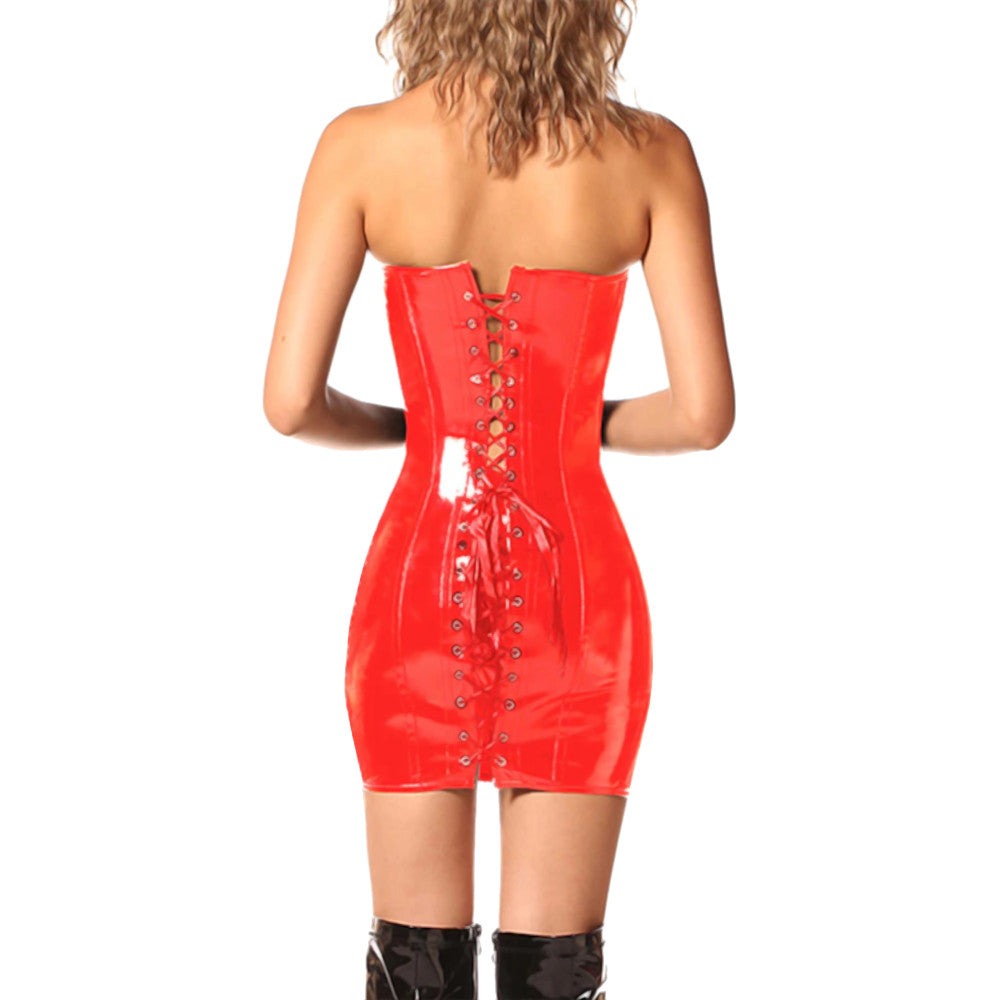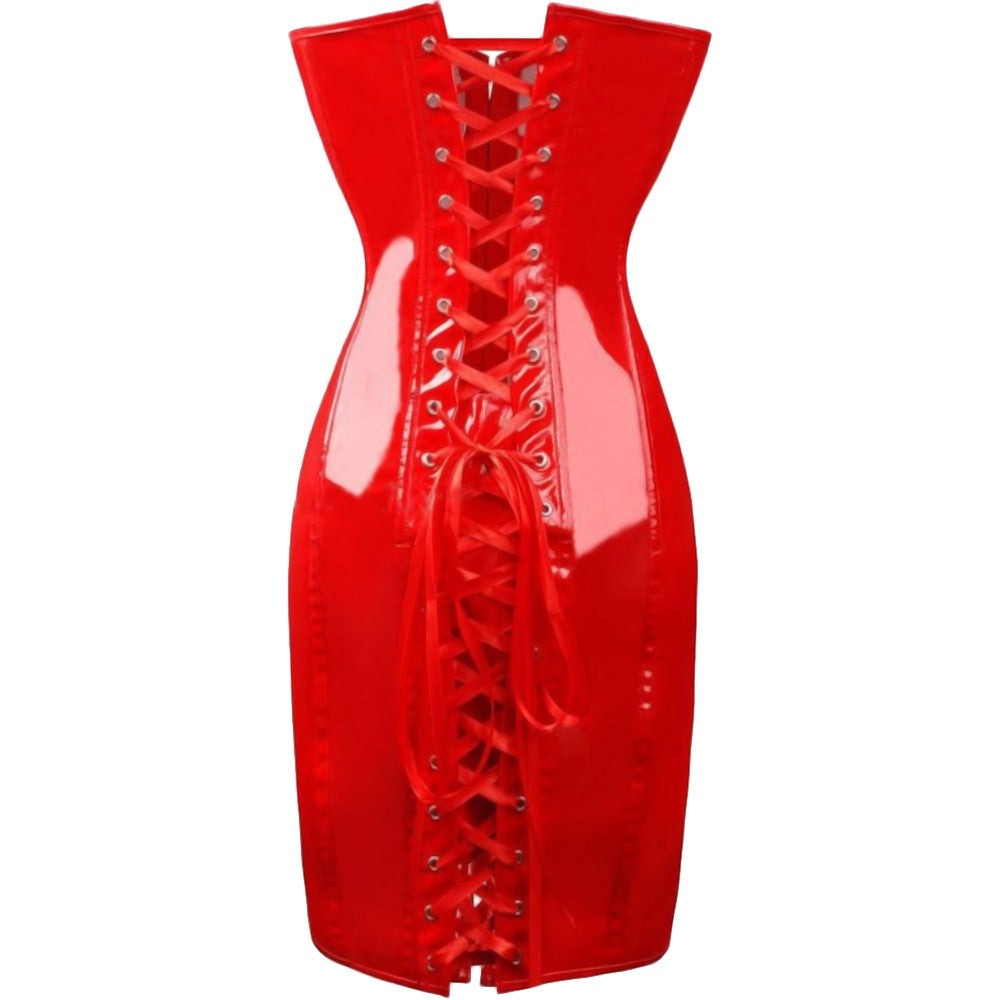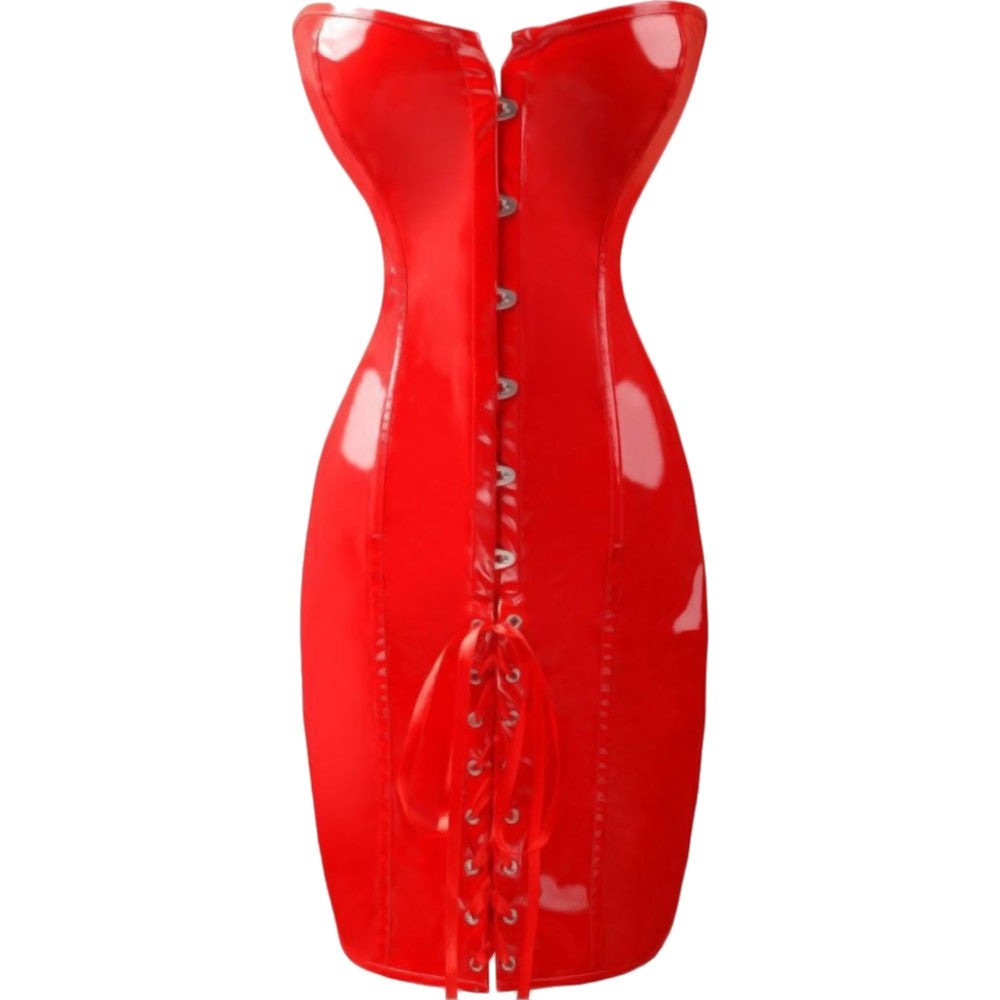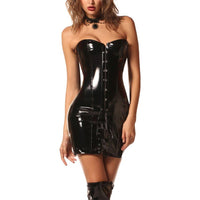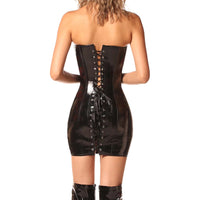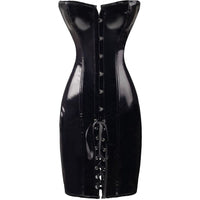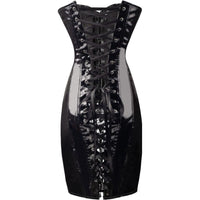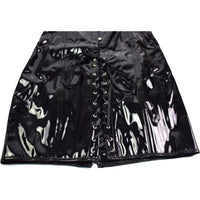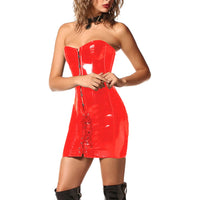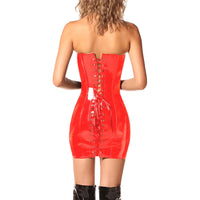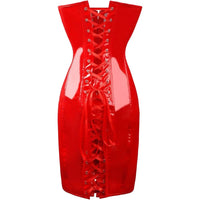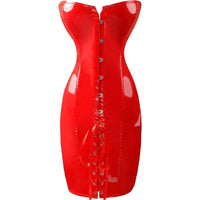 Barbie, Disney Princesses, Sailor Moon, Scooby-Doo girls are some of the most overrated cartoon characters you can find in cosplays. So if you are planning to dress up looking like one of them, well, you better think twice. Are you satisfied with just dressing up for the sake of cosplay, or do you desire to stand out and draw the onlooker's attention? Because if your goal is to be the former, you should be unique to win the crowd.

And to make it happen, why not dress up as Betty Boop with this Body Shaping PVC Corset? She's sultry and a unique character to portray. Bringing her to life will indeed make your cosplay experience one of a kind.

Once worn, this black or red PVC corset is ready to impress. With its sleek and shiny base material, you know you'll stand as the crowd's favorite. It is a tube type of dress that will help accentuate your plump boobies. It also has a long lace-up design at the lower front and backside of the dress to make sure it clings onto your body sexily. Since you can adjust the tightness of this piece using the lace, you can effortlessly showcase your voluptuous waist and ass. Finish your overall look with a pair of red or black stilettos and Betty Boop's signature red lipstick and semi-curly short hair.

To make the most out of this piece, don't forget to measure your body accurately. Doing this will help you find the right size and fit for this item. For proper wearing, make sure to put it on first before your fancy accessories and remove it last, as you call it a day, to prevent their sharp edges from tearing a hole on this outfit.

Boop-Oop-a-Doop! Are you ready to be Betty Boop? Come on; add this dress to your cart now!

Specifications
| | |
| --- | --- |
| Color | Red, Black |
| Material | PVC |
| Sizes | S, M, L, XL, XXL - Refer to the size chart below for the measurements |
| Recommended for | Women |
| Washing Tips and General Instructions | Handwash only. Always wipe away excess water with a soft towel and leave to dry flat or hang up to drip dry. Never tumble dry, dry clean or iron your garment. Do not use washing powder or bleach for washing. |
Sizing Guide