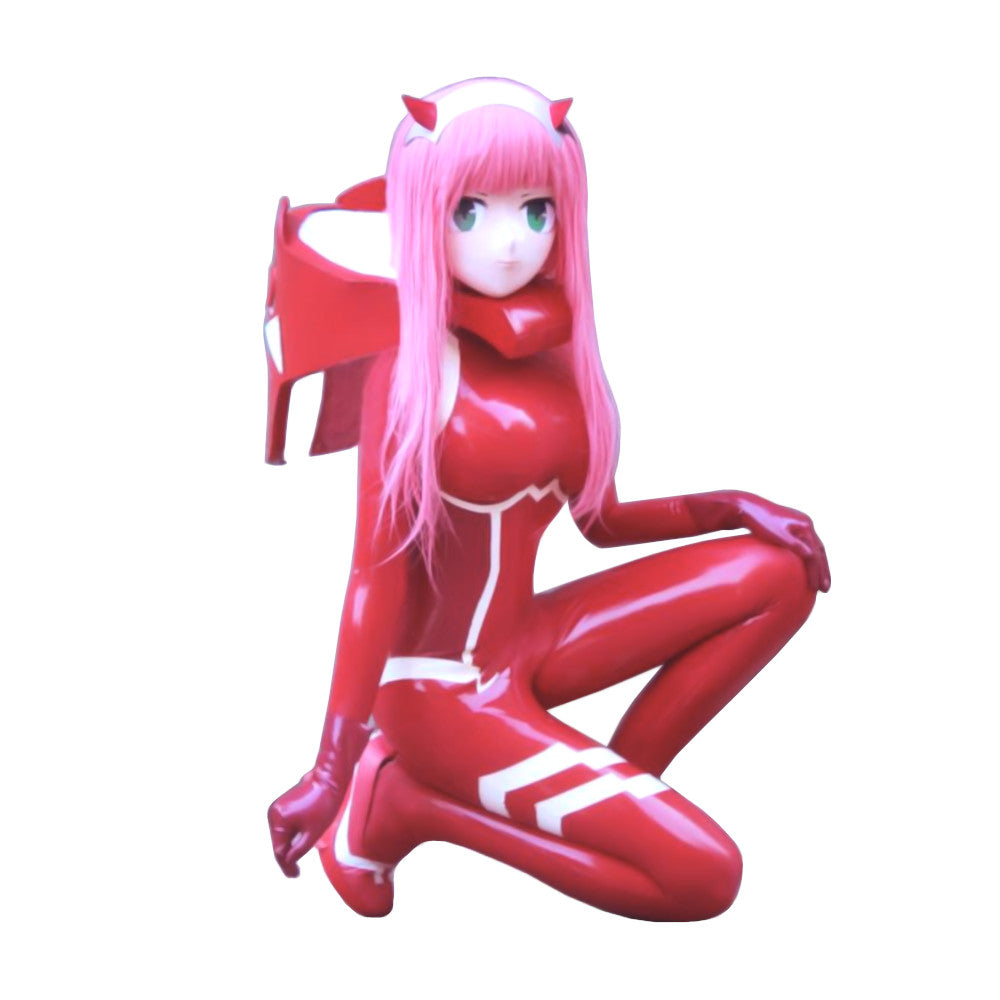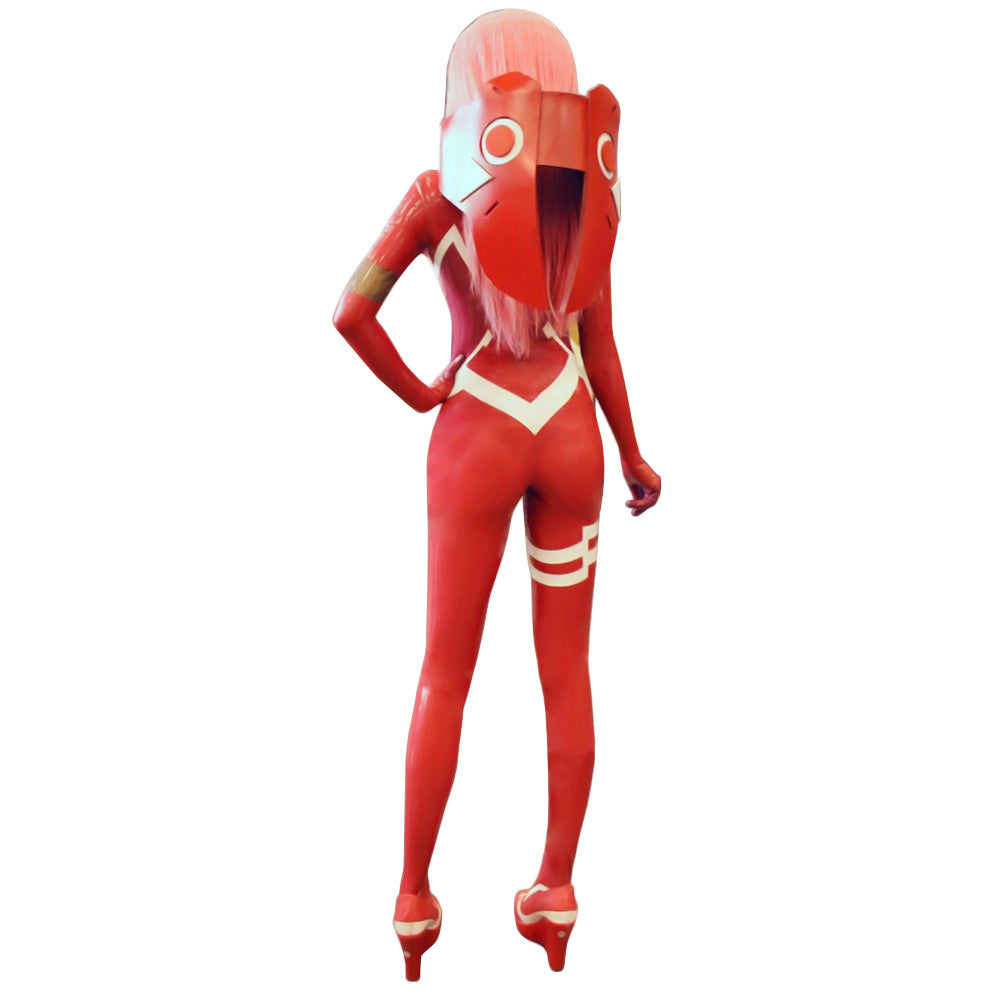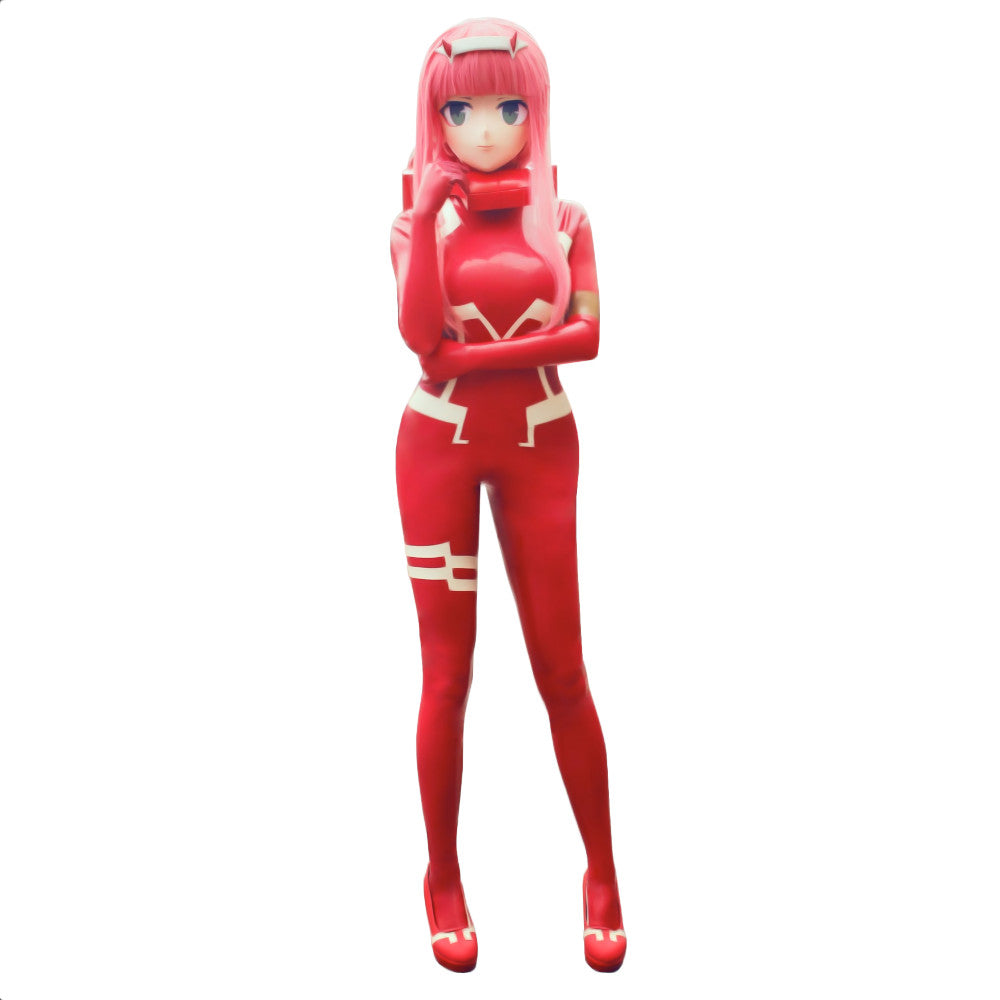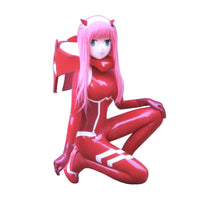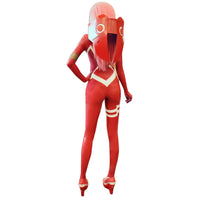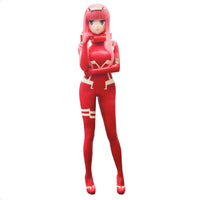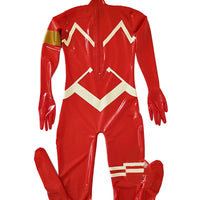 Stand out in a crowd and grab everyone's attention. If that sounds fun, then you've got to wear the right piece of clothing. The Cosplay Catsuit Outfit is a true show stopper! With this modern suit on you, you'll look like a space heroine!

This red latex catsuit is a form-fitting outfit that will trace all your body curves. It embraces your body tight, making you feel like it's your second skin. Check your body size and compare it to the size chart because the suit should cling tightly to your gorgeous curves.

This suit's high collar will emphasize your long and elegant neck. Full body coverage is what you'll get, and you won't be needing to spend extra on gloves and socks. The white trimmings give it a personality and futuristic look. You'll find them on one of the thighs, on the arms, and on the front and back panels to emphasize your curves. The gold trimming, which looks like an armband, provides another touch of a modern vibe. Now all you need is a hood or a mask to hide your identity as most heroes do.

Wear a pair of red high-heels, then strut your way to a cosplay event. Red is that color that never fails to grab attention. How much more if it has white trimmings that create a striking contrast with red? You'll surely get more WOWS!

The suit is just like paint poured over your body. So go commando to make it look seamless. The front panel looks clean as the zipper is situated on the back. Although this latex catsuit looks smooth, its friction on the skin will make it challenging to wear. Dust off the inside with talc powder or make it slippery with water-based lube so you can put it on with ease.

Be the star of the show soon! Grab one of the best suits today!

Specifications
| | |
| --- | --- |
| Color | Red, Black, Blue, Gold, Rose Red, Yellow, Clear, Silver, White, Purple, Pink, Green |
| Material | Latex |
| Sizes | S, M, L, XL, XXL - Refer to the size chart below for the measurements |
| Recommended for | Women |
| Washing Tips and General Instructions | Handwash in a bucket of warm water with one to two drops of baby shampoo. Rinse thoroughly. Hang to dry using a plastic or wooden hanger. |
Sizing Guide