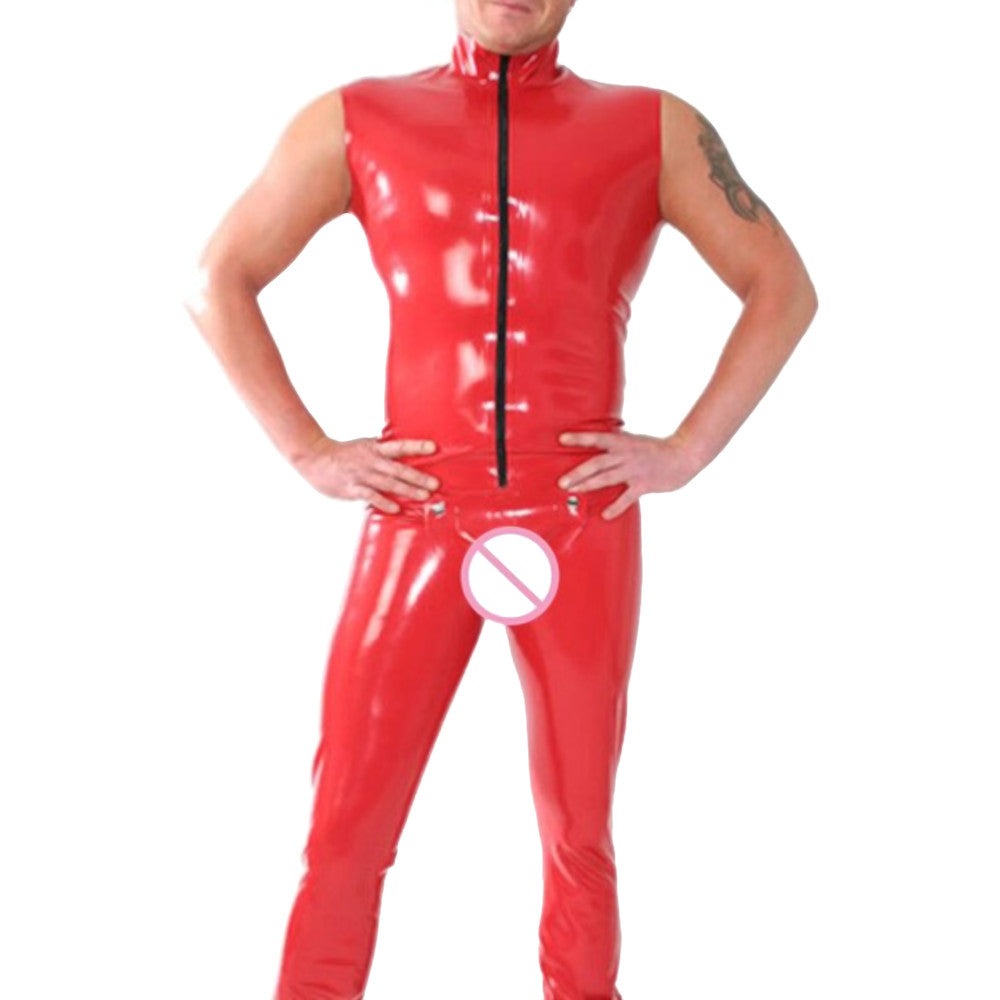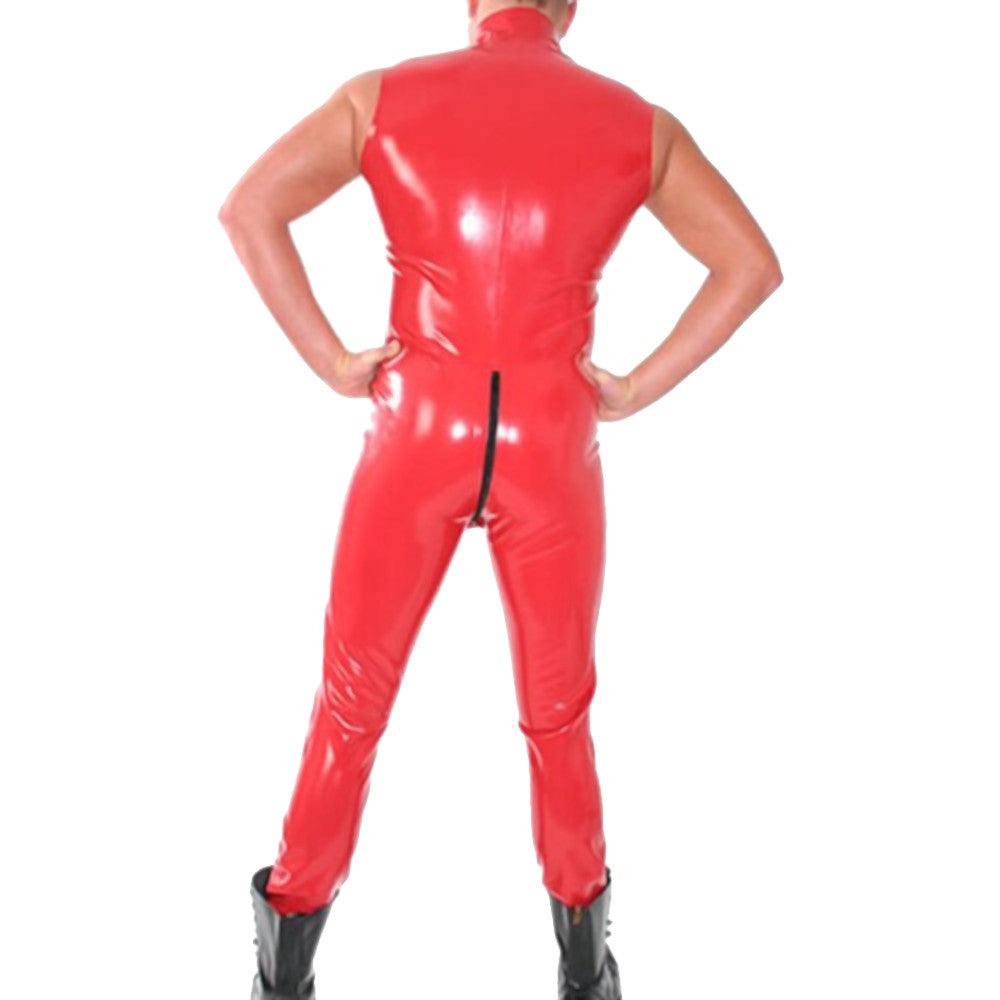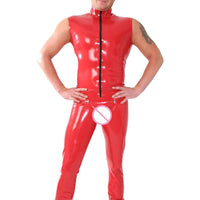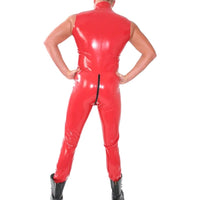 Sleeveless Men's Latex Bodysuit
Whooping your sub's ass, tying her limbs, controlling her movements and senses—you've done all these things to your passive partner. But it seems like she's not scared of you. She still smiles whenever you punish her and provokes you to hit her with your best shot.

And now, you're questioning yourself if you're an effective dominant partner because you've tried every punishment you could think of, but they don't seem to work. They don't make her beg for your mercy and say sorry.

Here's the thing: it's not in the way you punish your lover; it's in the way you look. If that's the case, you need to amp up your look. Wear a suit like this Sleeveless Men's Latex Bodysuit! Putting this on during your intimate play will change your partner's perspective about you.

This fetish-y gear is as good as pictured. This sleeveless apparel features a turtleneck with a zipper that runs from the neck to the butt, enabling you to take it off when you need to do number two. Its front cover is detachable, so you can remove it if you need to pee or do the nasty. And the pants are fit, showing off the curves of your voluptuous ass. Wearing it will remind your submissive partner who you are in her life!

Ready to bring out your assertive side? First thing's first: you have to lubricate your entire body before putting it on for effortless wear. You may use water-based or silicone-based lube, depending on what's within your reach. But if you don't have any of these lubricants, talc powder is a perfect alternative. Just sprinkle it all over your body before wearing it. When you're ready, slowly put it on and zip it up! Flaunt it on your passive partner, and show her how ruthless you are when you punish her.

The Sleeveless Men's Latex Bodysuit is available in an array of sizes and colors. So go ahead and pick one that fits you and matches your hue for passion!
Specifications
Color
Transparent Pink, Black, Blue, Brown, Gold, Transparent Black, Green, Transparent Blue, Orange, Pink, Purple, Red, White, Yellow, Baby Pink, Clear, Transparent Red
Material
Latex
Sizes
XXS, XS, S, M, L, XL - Refer to the size chart below for exact measurements.
Recommended for
Men
Washing Tips and General Instructions
Handwash in lukewarm water.
Dust with talc powder.
Hang on a soft/plastic hanger to dry.
Sizing Guide