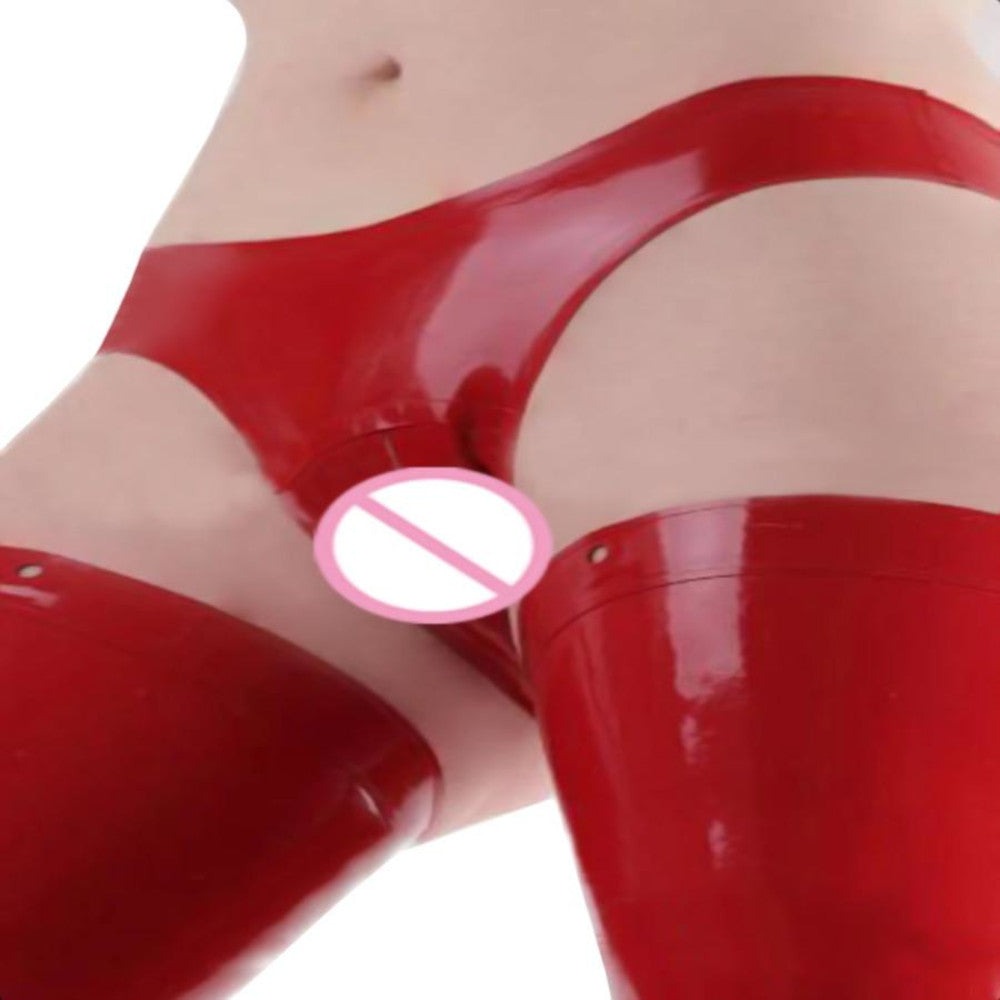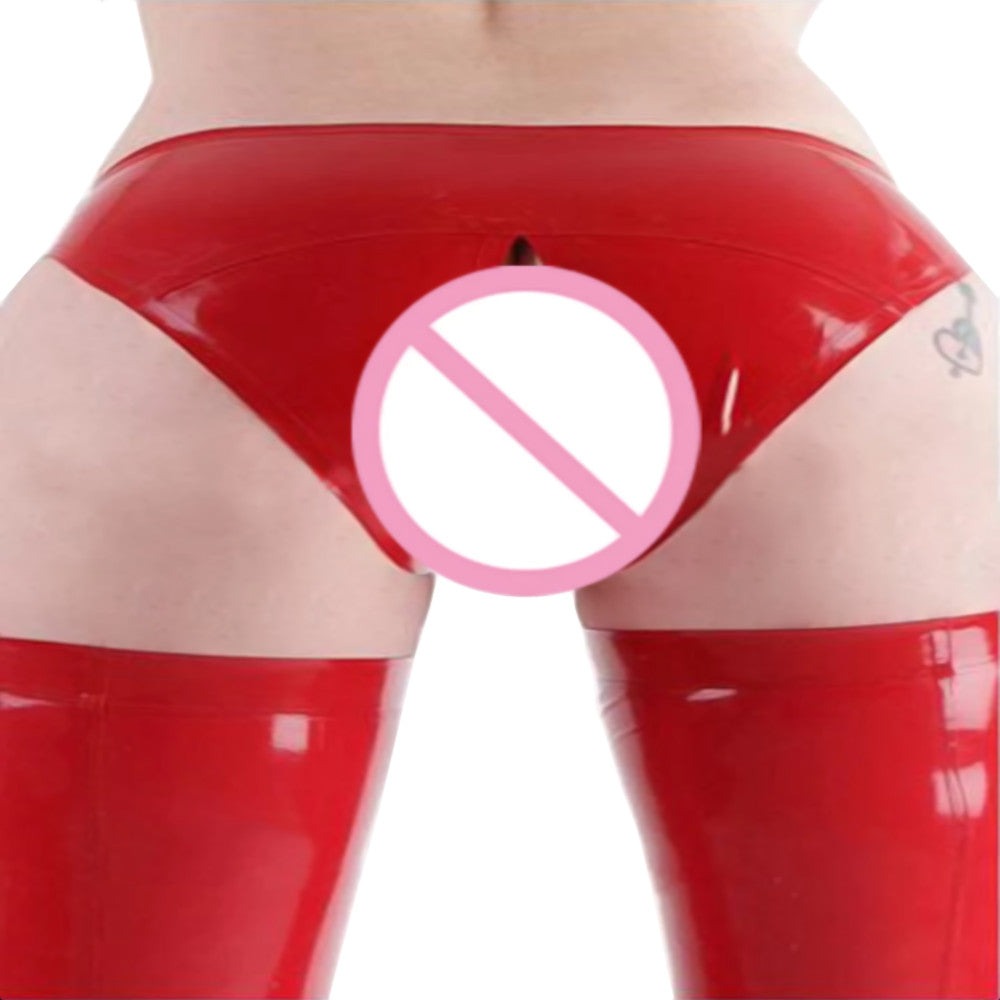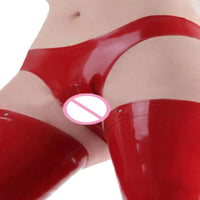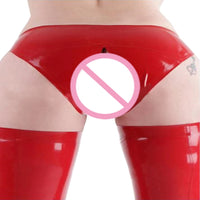 Cool Crotchless Latex Panties
You know him so well that you can tell whether you're losing his interest or not. Sustain his attention and make him desire you more. How? By being naughty and nice at the same time, of course!
Put on your immaculate robe and look like an angel in his eyes. Slowly take off this garment and flaunt what you've got. What's underneath should make him wild with lust. If you don't have it yet, then you have to have the Cool Crotchless Latex Panties!
Enjoy the feel of latex while getting fucked because you don't have to take this panty off. Buy one of these hipster undies for an exciting rendezvous. Be ready for action as you can do your dirty business in a dark alley by him just lifting your skirt and inserting his cock through the slit of your panty. If you have fantasized about adventurous sex outside your bedroom, then this underwear will make it convenient for you!
Made from 100% latex, these sexy undies are available in more than a dozen colors! Should you find it hard to pick one, feel free to purchase two or more! The more you have, the more exciting your sex life will be.
If you want to try latex, then start with small items like these undies. They are much easier to wear, and they can let you experience the sensual tightness you love. From one latex panty, your desire to be covered in rubber will grow. And why not? With rubber covering you, you become more sensitive to erotic stimulations. Every touch is profoundly arousing!
When you have fully appreciated the feel of latex clinging tight to your skin, buy a pair of latex stockings to match your underwear. You can wear it on its own if that's what you want. Buy now to seduce soon!
Specifications
Color
Apple Green, Army Green, Black, Transparent Purple, Sky Blue, Transparent Black, Yellow, Transparent Black, White, Baby Pink, Dark Blue, Lake Blue, Natural Transparent, Pink, Orange, Purple, Red
Material
Latex
Sizes
XS, S, M, L, XL, XXL
Refer to the size chart below for the measurements
Recommended for
Women
Washing Tips and General Instructions
Handwash in warm water with one to two drops of baby shampoo. Rinse thoroughly. Hang to dry using a plastic or wooden hanger.
Sizing Guide