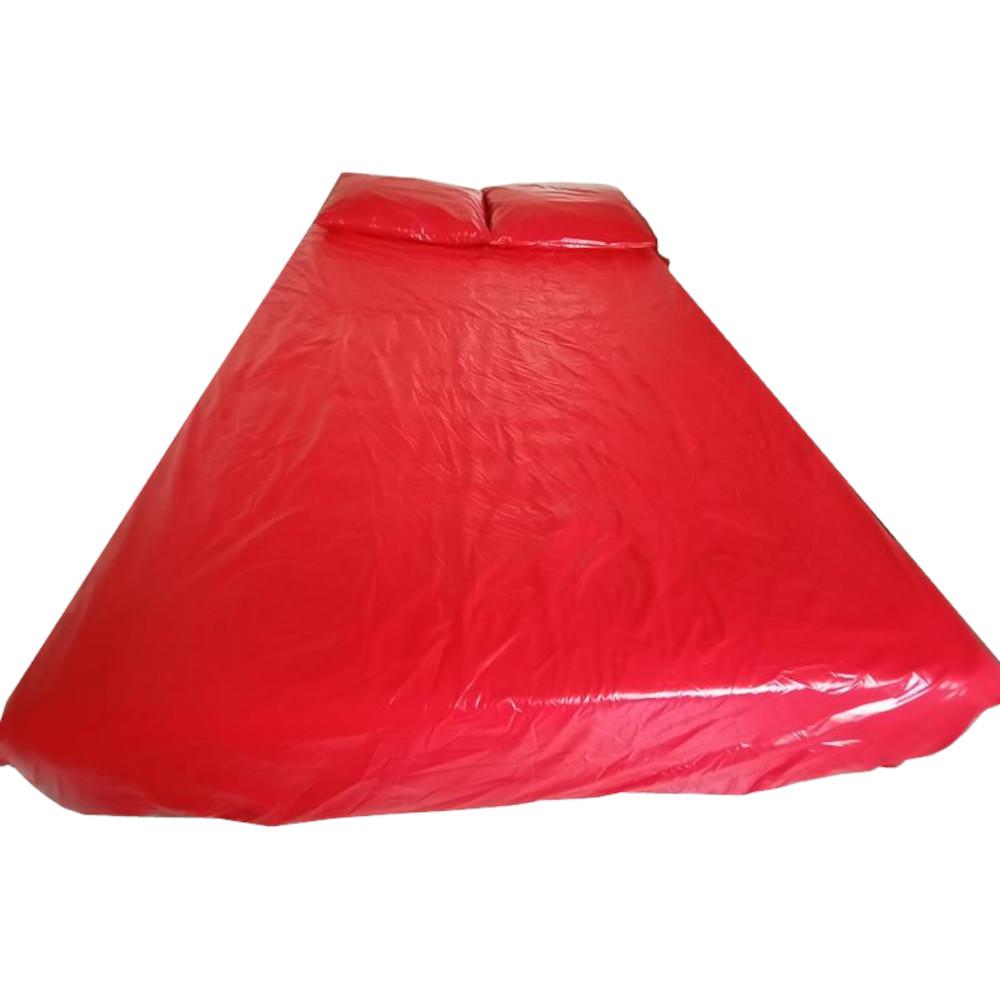 Red dress, red lipstick, red bikinis - they all look good on your partner. But, do you know what else will look good on her? It's her birthday suit under a red bedsheet. And because you're not just any guy, you don't settle for bland and mundane sheets - all the more reasons for you to get this Red Latex Sheet.
You have a comfy bed in a spacious bedroom, but it still feels like something is missing. It looks rather dull and unappealing. Perhaps, it lacks some vibrance. Well, what better way to spice up your bedroom than to decorate it with the color that represents the hottest flavors in the world, like sriracha, paprika, and cayenne? Indeed, there's no other color hotter than red.
Silk or satin sheets are so common. Good for you, there's a new material that feels sultry but is not as thin and flimsy as cloth. True enough, latex's ability to stretch and withstand tension makes it a perfect bed cover, especially when you and your partner like to play rough games. This Red Latex Sheet will do more than protecting your bed or mattress. It will also make it look more tempting. If you use black bed restraints such as hand or ankle cuffs, they will look more menacing against the crimson shade of this sheet.
If you have a smelly sheet, it's not going to be that inviting. So, you better keep your bed cover clean by washing it regularly. Don't place it in the washing machine. Instead, handwash this sheet gently using a solution of warm water and mild soap. Do not use a flat iron or tumble dryer. You can leave it flat and let each side dry naturally before placing it back in storage or on your bed.
Let this crimson sheet be the only witness of your wet and wild nights! Add this to your cart now!
Specifications
Color/Type
Red
Material
Latex
Dimension
Length:
78.74 inches (200 cm)
Width/Diameter:
78.74 inches (200 cm)
Thickness:
0. 016 inch (0.40 mm)