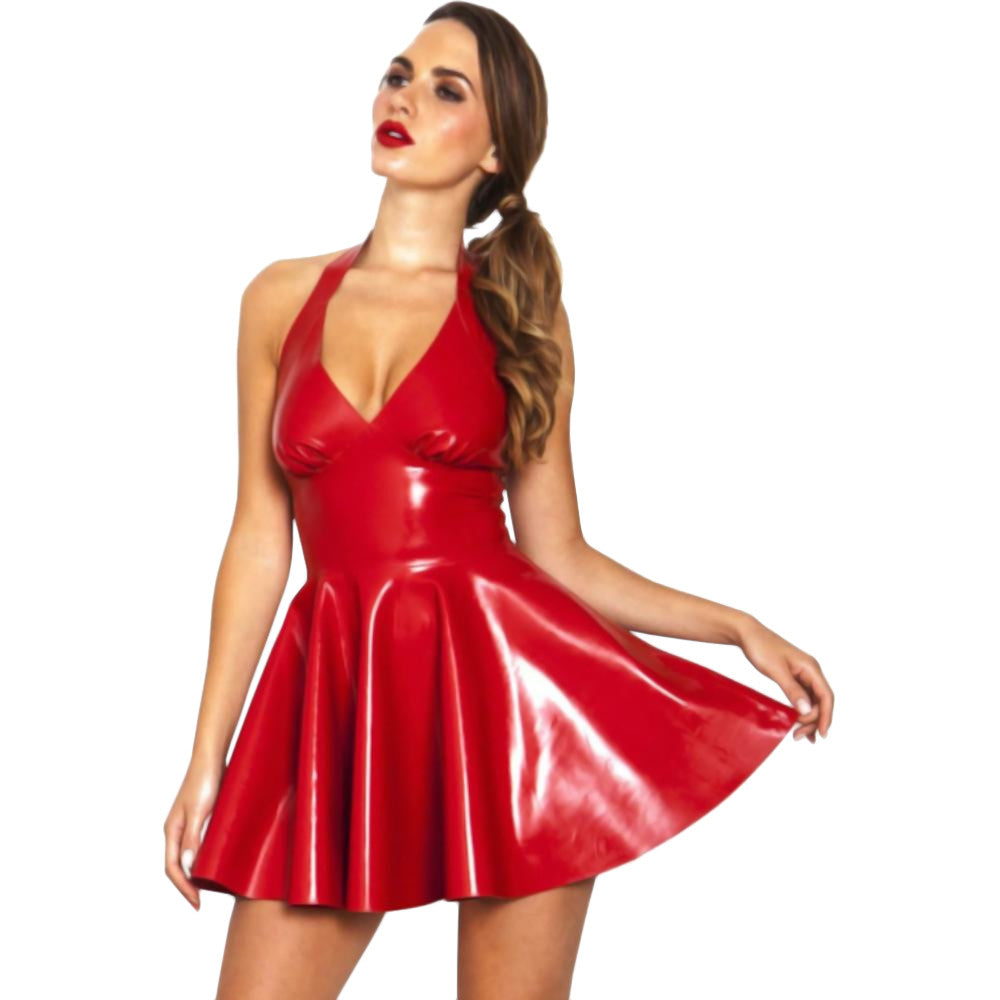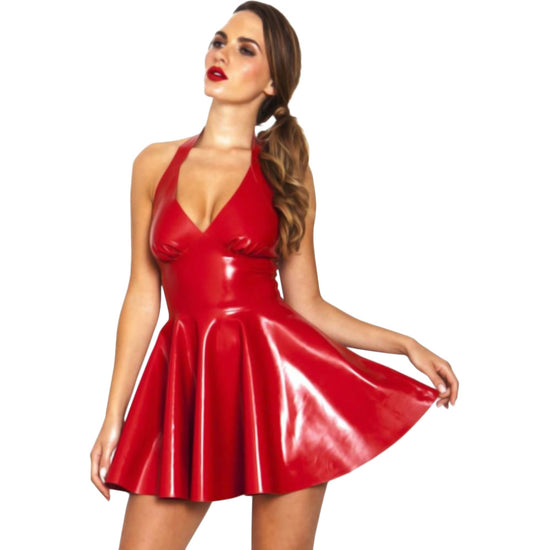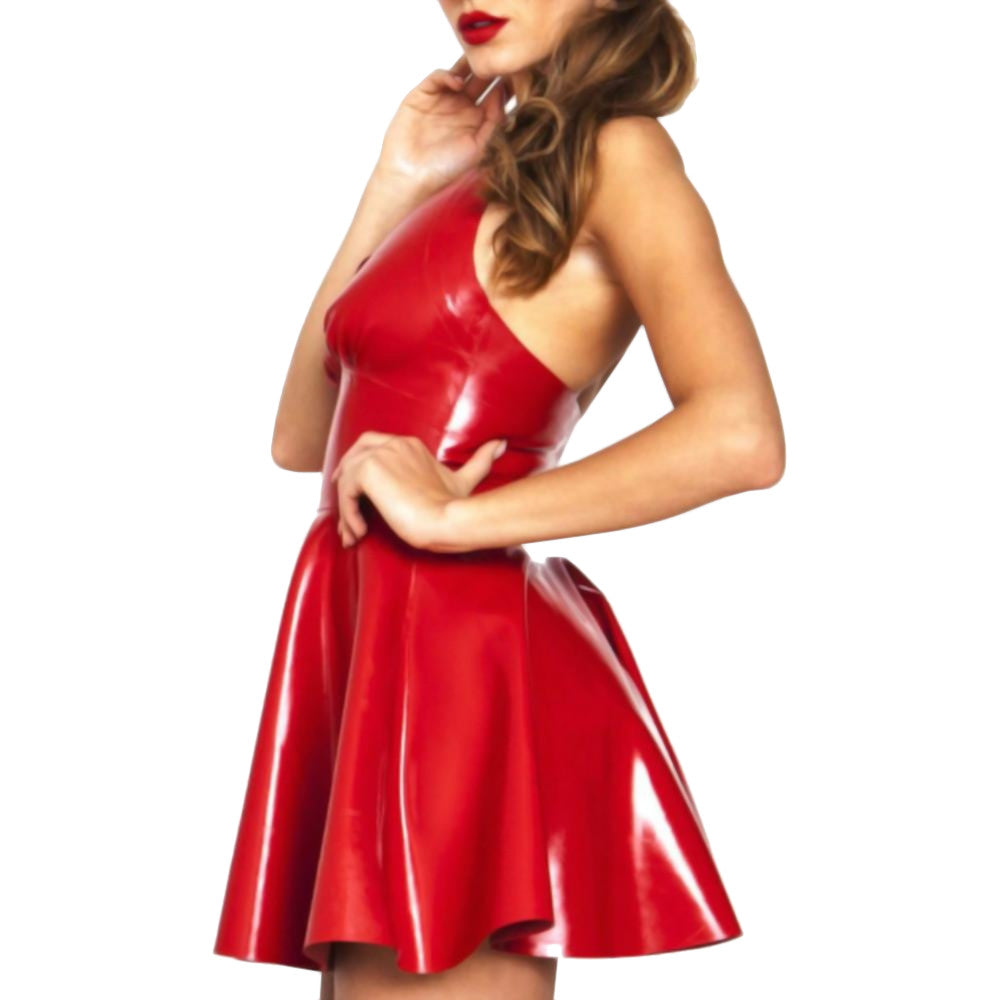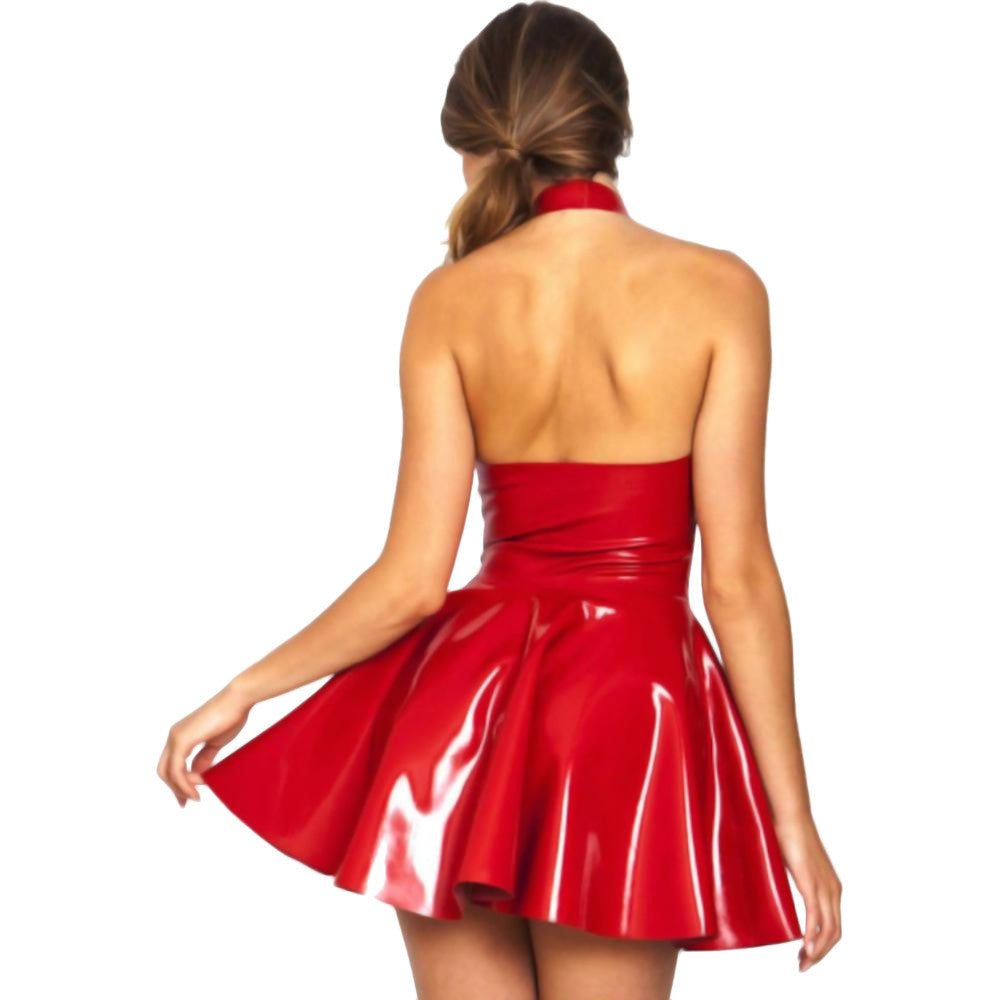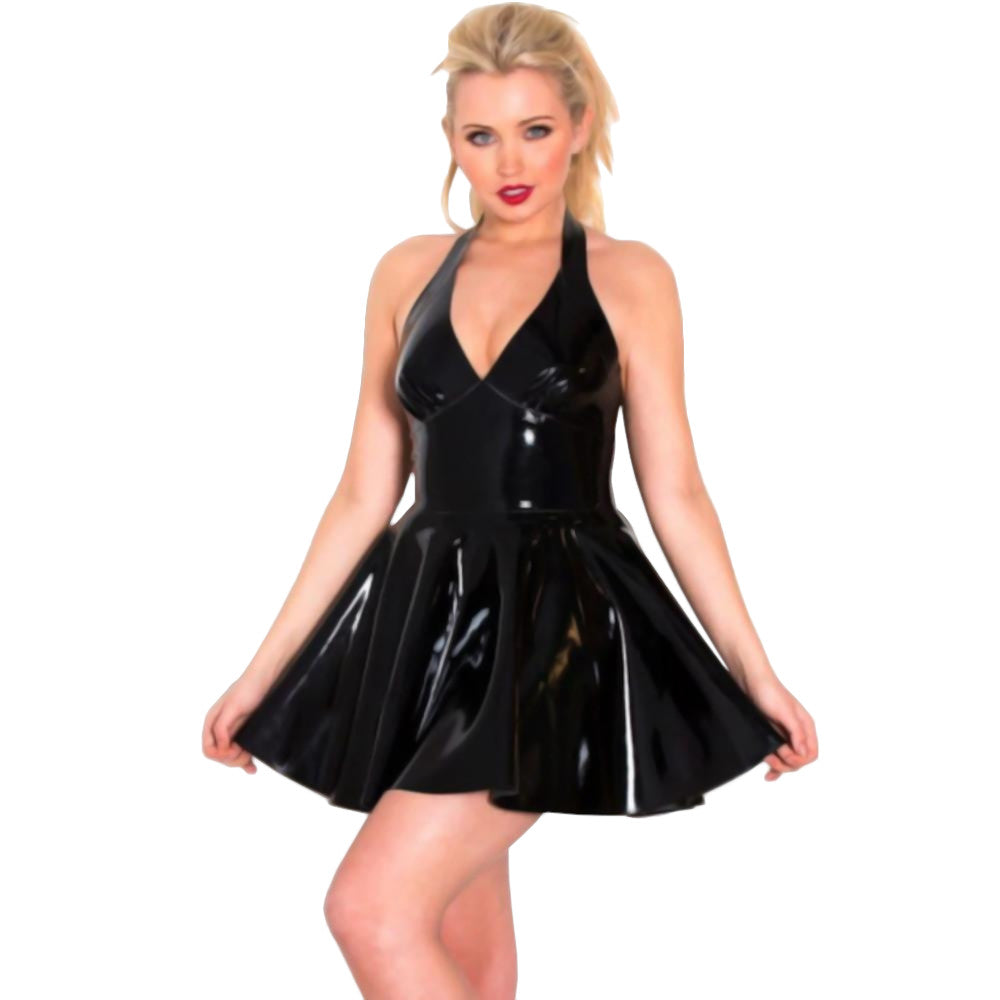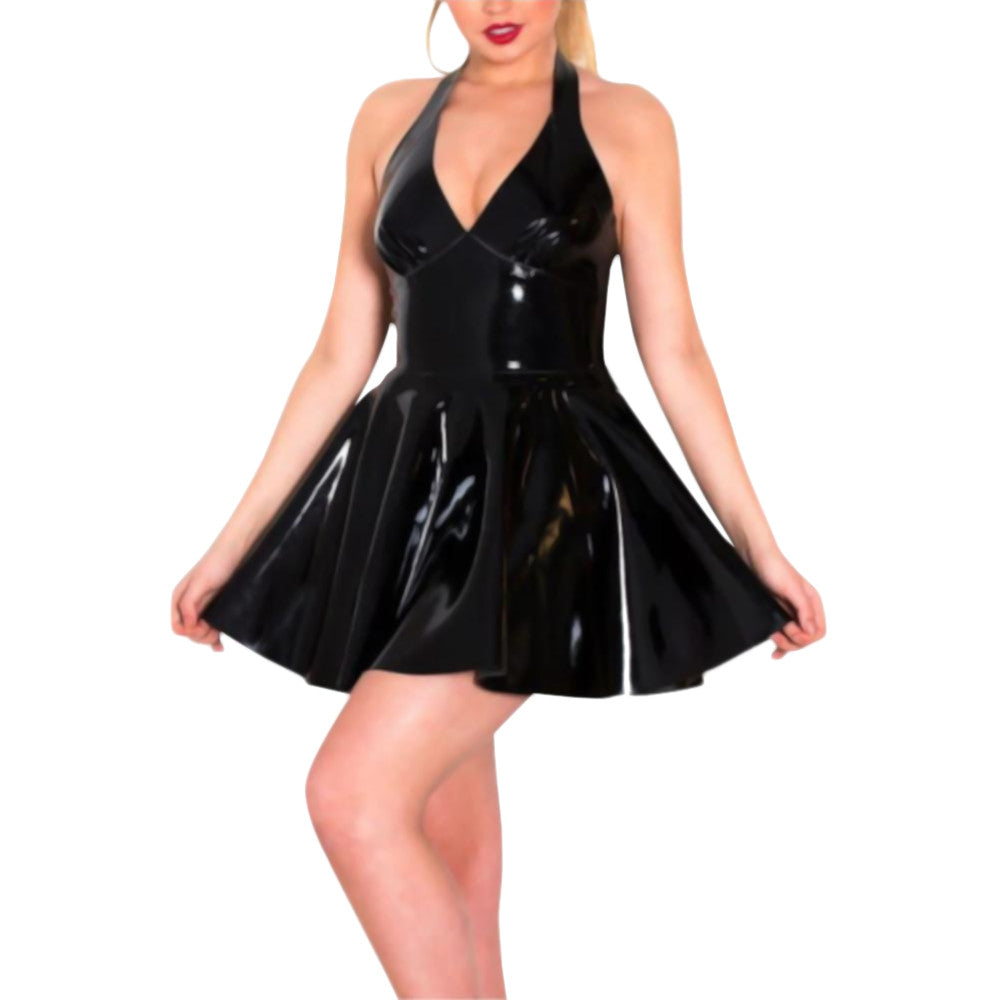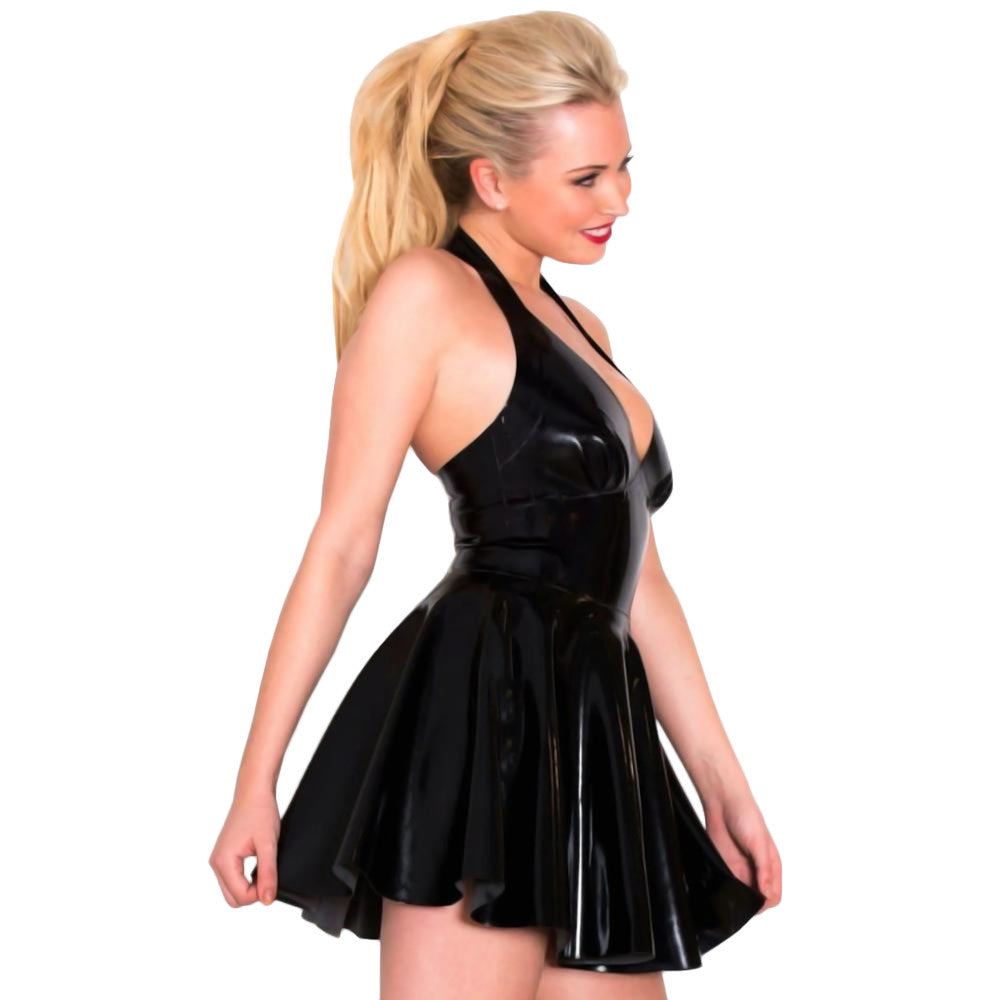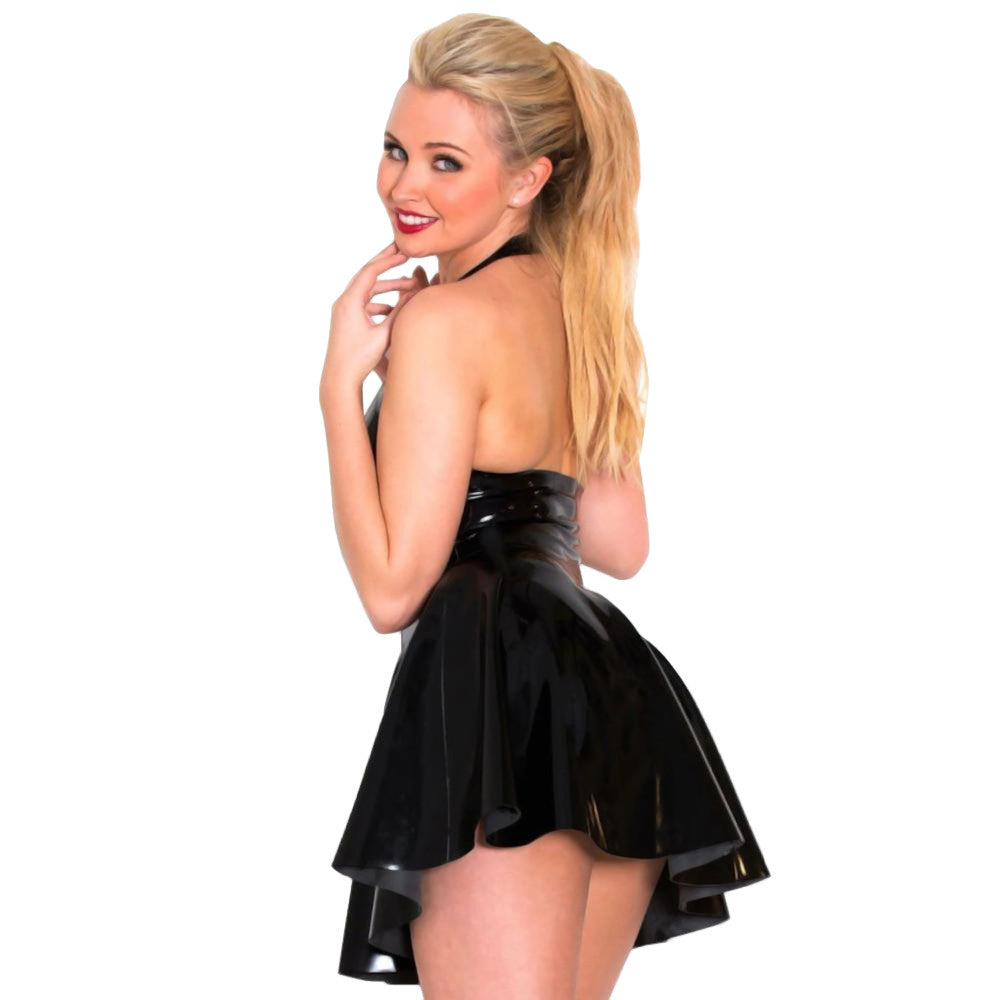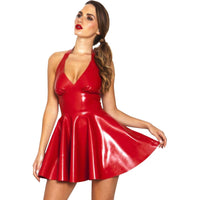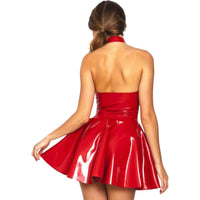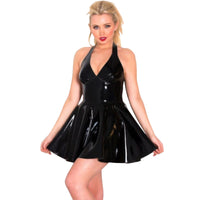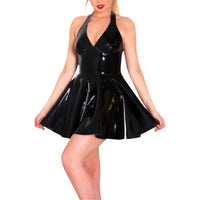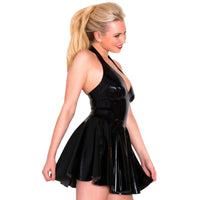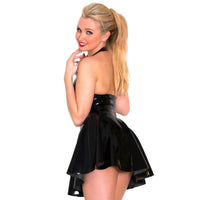 The year was 1955. The most famous sex symbol, Marilyn Monroe, caught the attention of every man in the world when her iconic white dress flew as an upward breeze hit it. The scene stuck in your memory, but the dress—oh, how much you loved that dress! And you were wondering where you can get a modern-looking outfit that gives the same vibe. Well, you'll be delighted to know that the Vinyl Baby Doll Dress took inspiration from that famous white dress but is skimpier and comes in elegant colors.

This dress is made of high-quality Vinyl, a material that gives a lustrous shine and "wet" look. Hence, this glossy skirt is an absolute show-stopper. It has a haltered strap that reveals the beautiful tattoo on your back. It also bares your shoulders and your smooth skin, making everyone stop and stare at you as you strut your stuff while wearing this. The plunging neckline exposes your collar bone and the top of your chest, giving your cleavage its shining moment. The design of this dress is impeccable, as it has formed cups to support your plump breasts, making them appear fuller. The material clings tightly to your tiny waist, so your curves will be more noticeable. Its flowy skirt has a high hemline, showcasing your smooth thighs. Thanks to its subtle pleats, the dress seems to be bouncing with your every move!

This dress comes in red and black and is available in five sizes, so make sure to check the measurements before purchasing so you will get your best fit. You can wear it with fishnet stockings for a feistier look, or you can simply let your sexy legs do all the talking. Pair it with your stylish stilettos to complete your outfit!

The Vinyl Baby Doll Dress will replace your favorite little black dress in no time. Your closet needs this, so purchase it today!
Specifications
| | |
| --- | --- |
| Color | Black, Red |
| Material | Vinyl |
| Sizes | S, M, L, XL, XXL, XXXL- Refer to the size chart below for measurement. |
| Recommended for | Women |
| Washing Tips and General Instructions | Hand wash, or machine wash and dry using the recommended temperature setting to avoid shrinkage. |
Sizing Guide