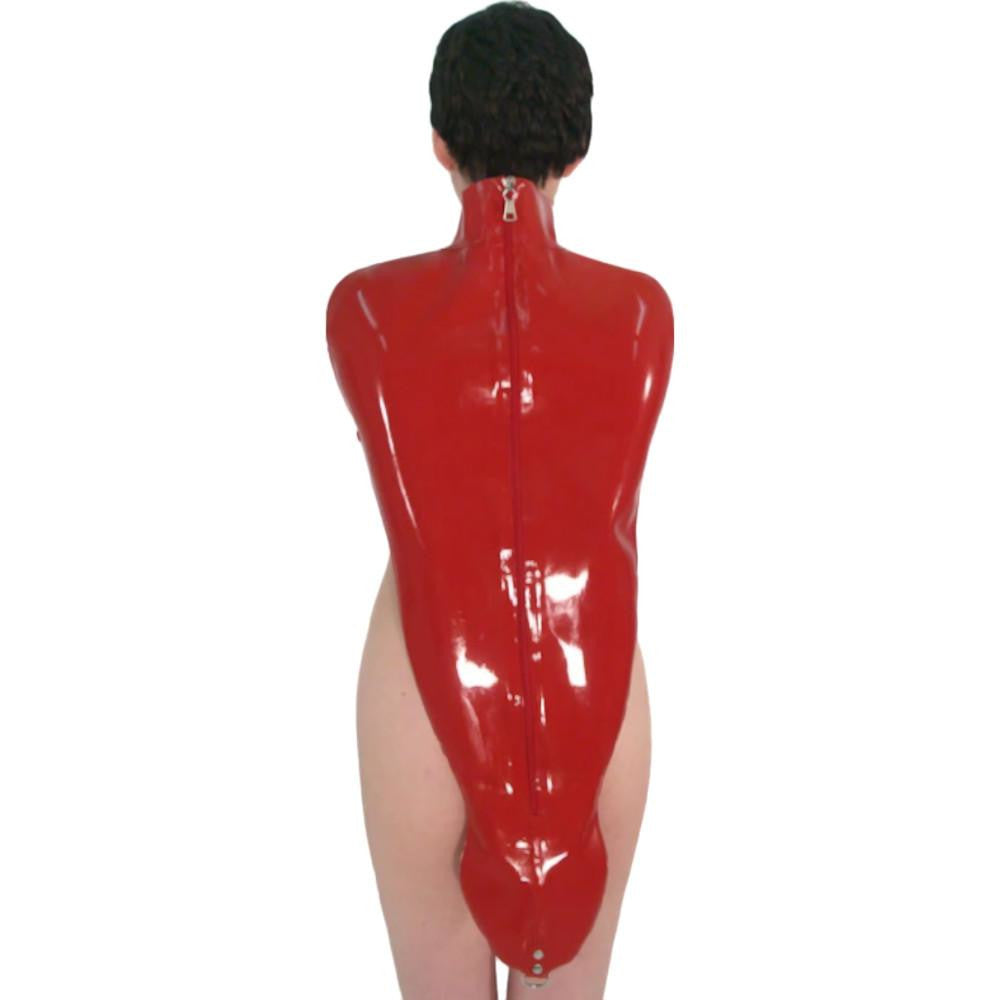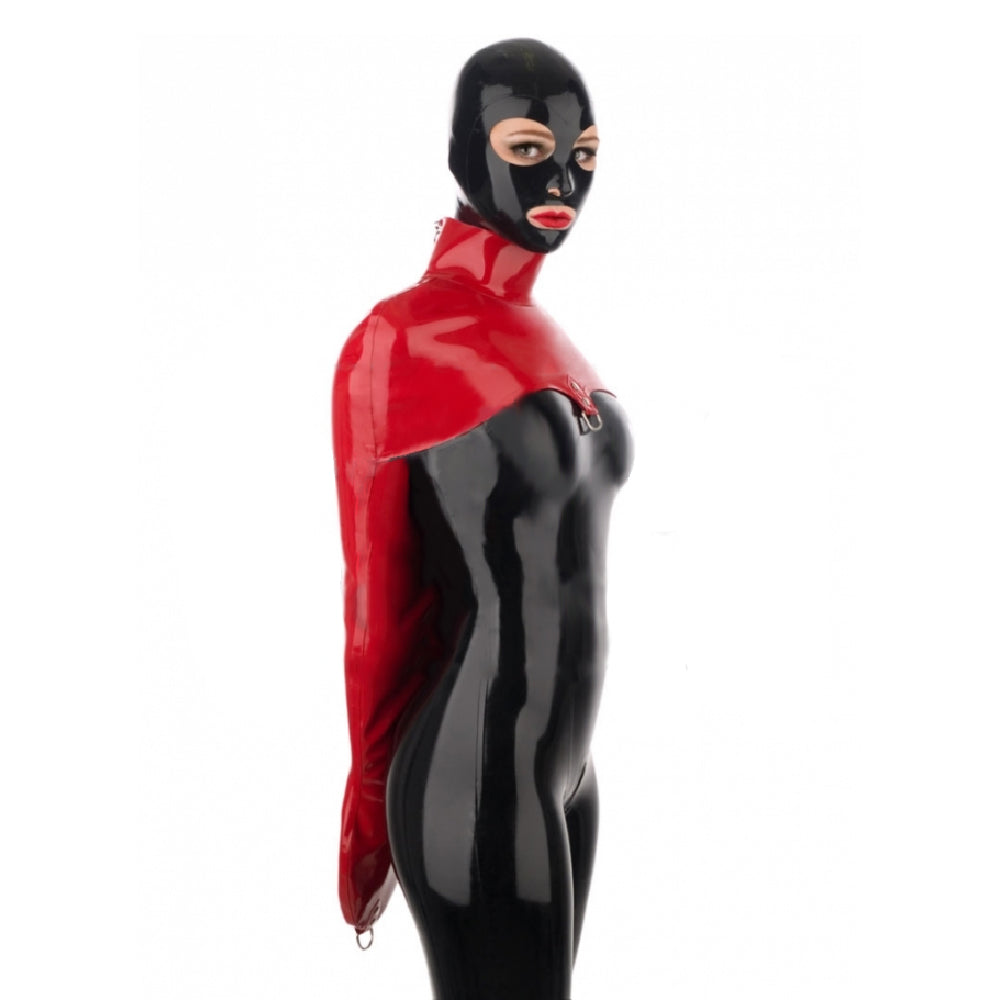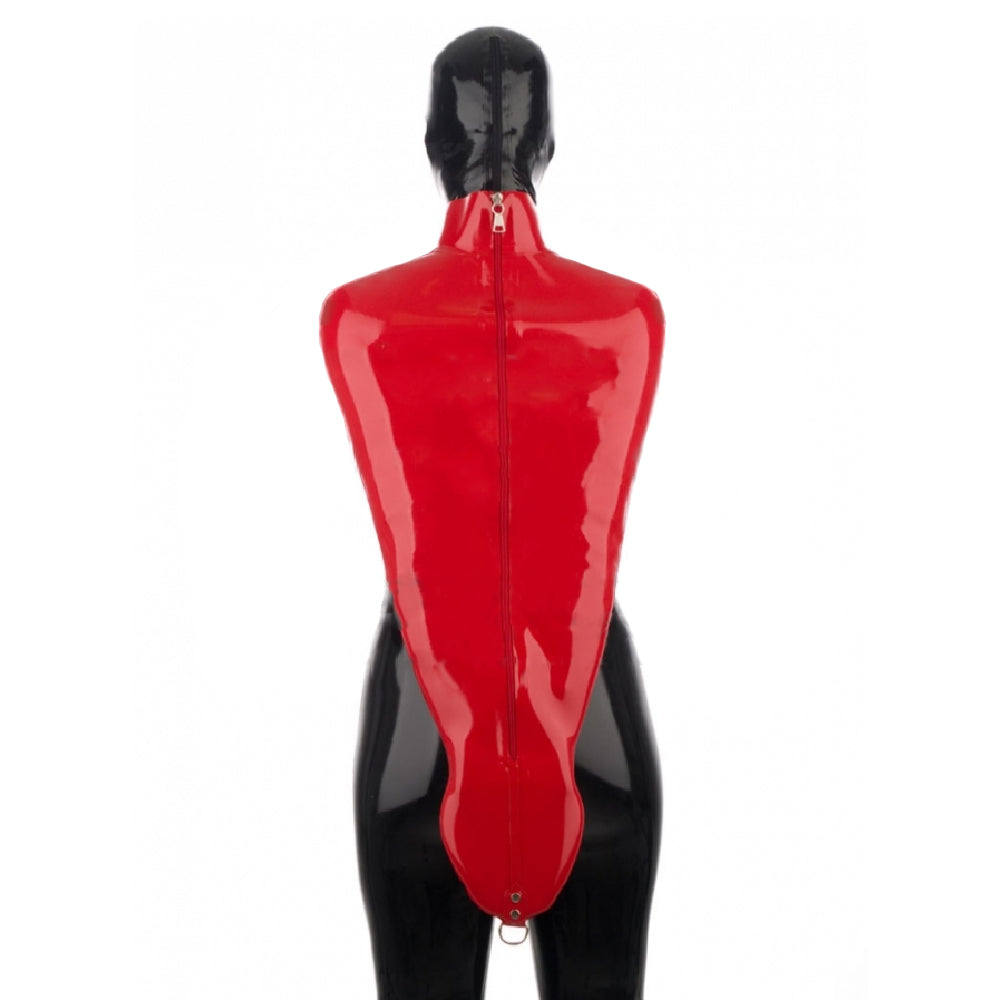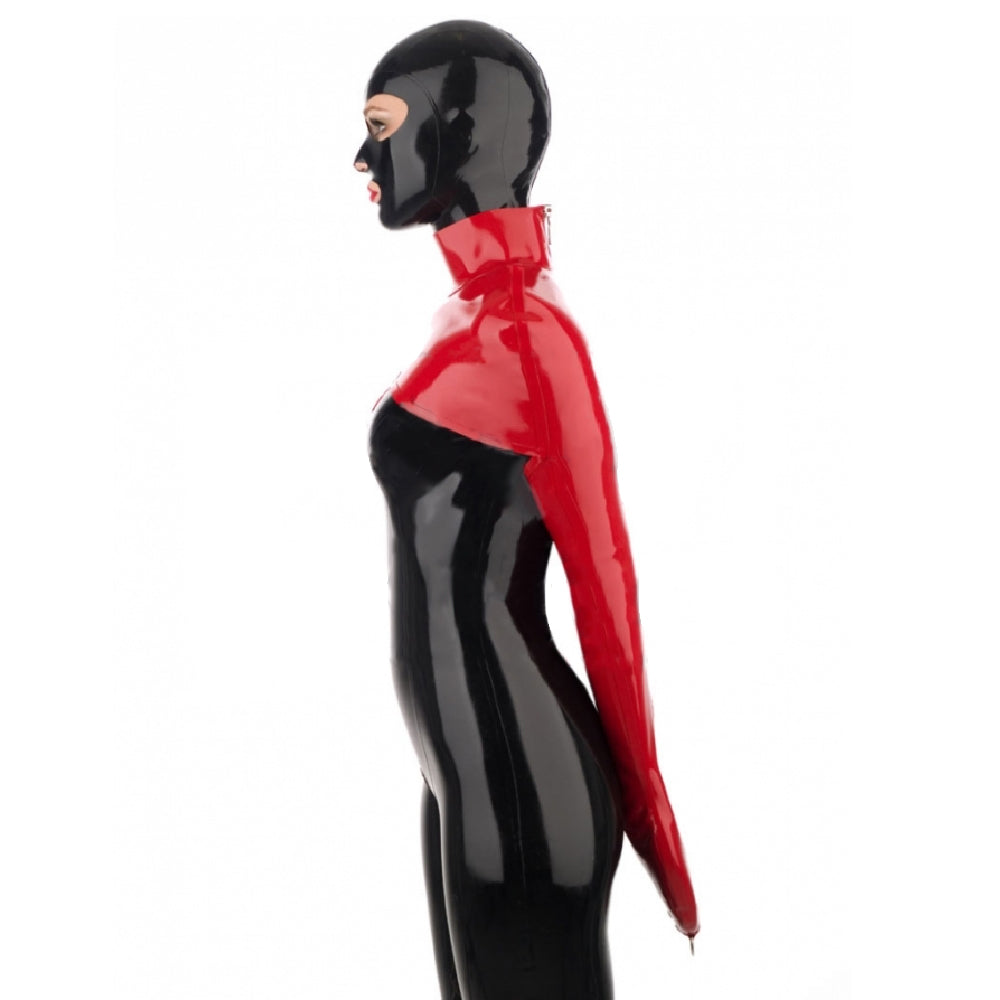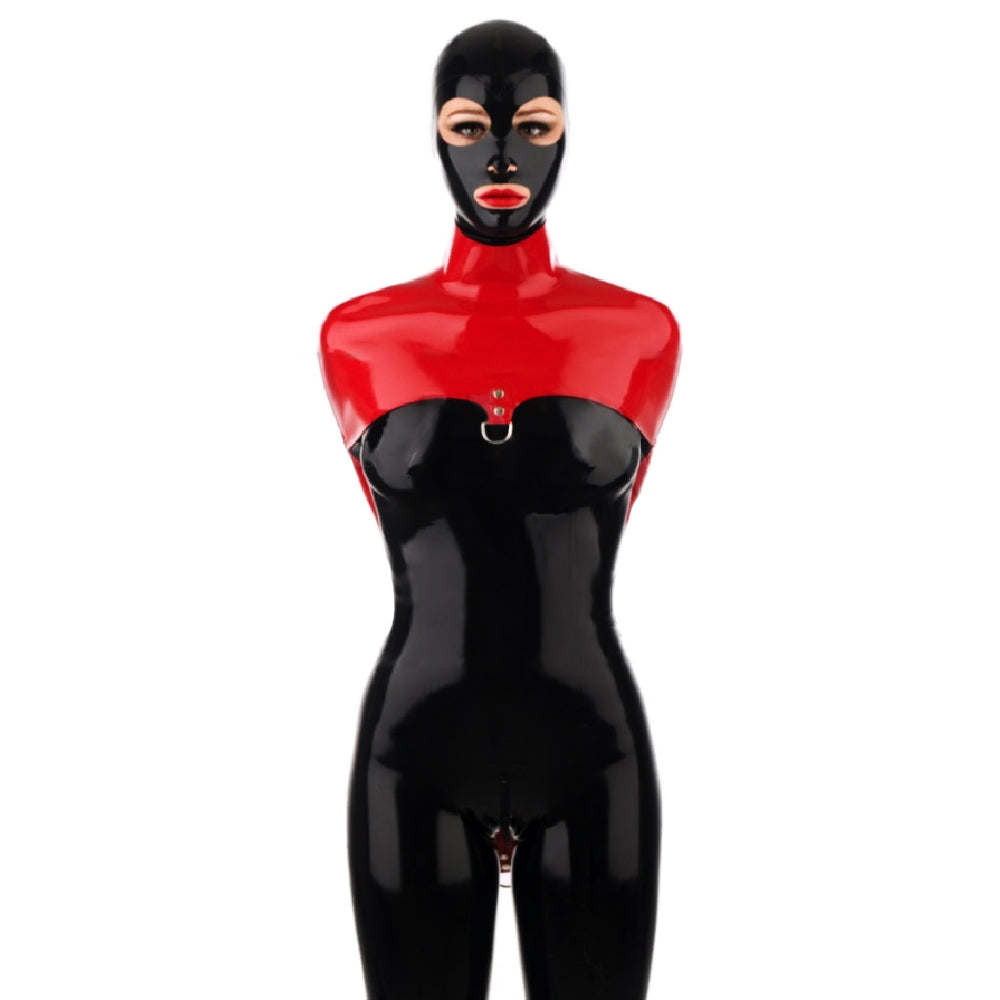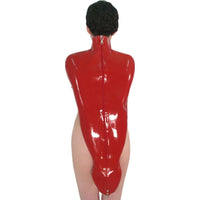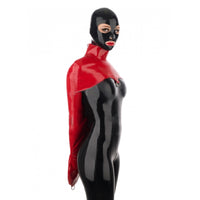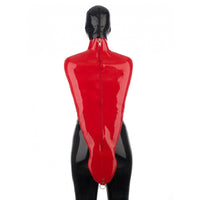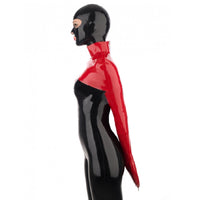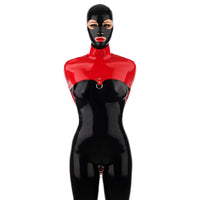 Risque Red Latex Armbinder
Who wants to be disturbed when you're in the middle of your teasing game? No one! But when your partner is overwhelmed by your actions during oral play, he's likely to push you away with his hands to give himself a break before he reaches premature ejaculation. And as a woman who loves doing oral sex, this action of him annoys you, especially if you're already in the mood.

Good thing there's a tool that will keep his hands off between your face and his love junk. The Risque Red Latex Armbinder will bind your lover's hands, enabling you to do whatever you want with his cock without any distraction.

This kinky tool isn't your ordinary bondage device. It doesn't need to be locked nor be tied around the wrists to keep your docile partner from moving. That's because this BDSM tool is like an outfit. This armbinder has a high neckline with a back zipper that runs from the nape down to the tips of the fingers when worn. Put this on your lover, and he won't be able to move a muscle.

However, this limb-binder isn't just for preventing distractions. Dominants who find pleasure in seeing their submissives bounded will also enjoy using this gear. Likewise, subs who love to be tied up will like this binder as it adds fun and thrill to their play.

A tool made of latex, this armbinder has a glossy finish that adds an "oomph" factor to this gear. It also feels great on the skin—thanks to its smooth texture. So even if your partner is bounded, he will still be comfortable while wearing it.

The Risque Red Latex Armbinder is available in a range of sizes—from extra-small to double extra-large. It's also perfect for spicing up your roleplays! Just choose a size that fits your partner perfectly.

Enjoy non-stop oral play with this Risque Red Latex Armbinder. Get one now!
Specifications
Color
Red
Material
Latex
Sizes
XS, S, M, L, XL, XXL: Refer to the size chart below
Recommended for
Men
Washing Tips and General Instructions
Handwash in warm water without soap or detergent.
Leave it to dry flat and dust with talc.
Do not tumble dry.
Do not iron.
Do not dry clean
Sizing Guide