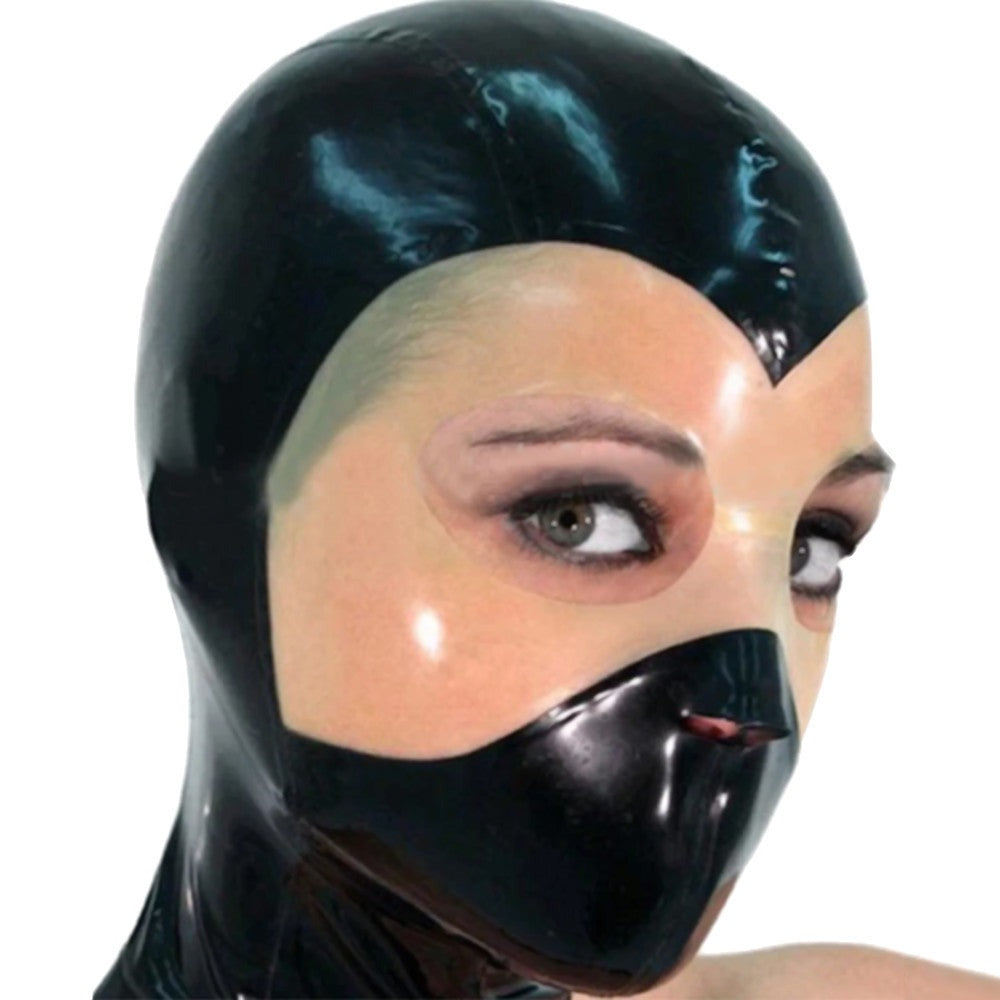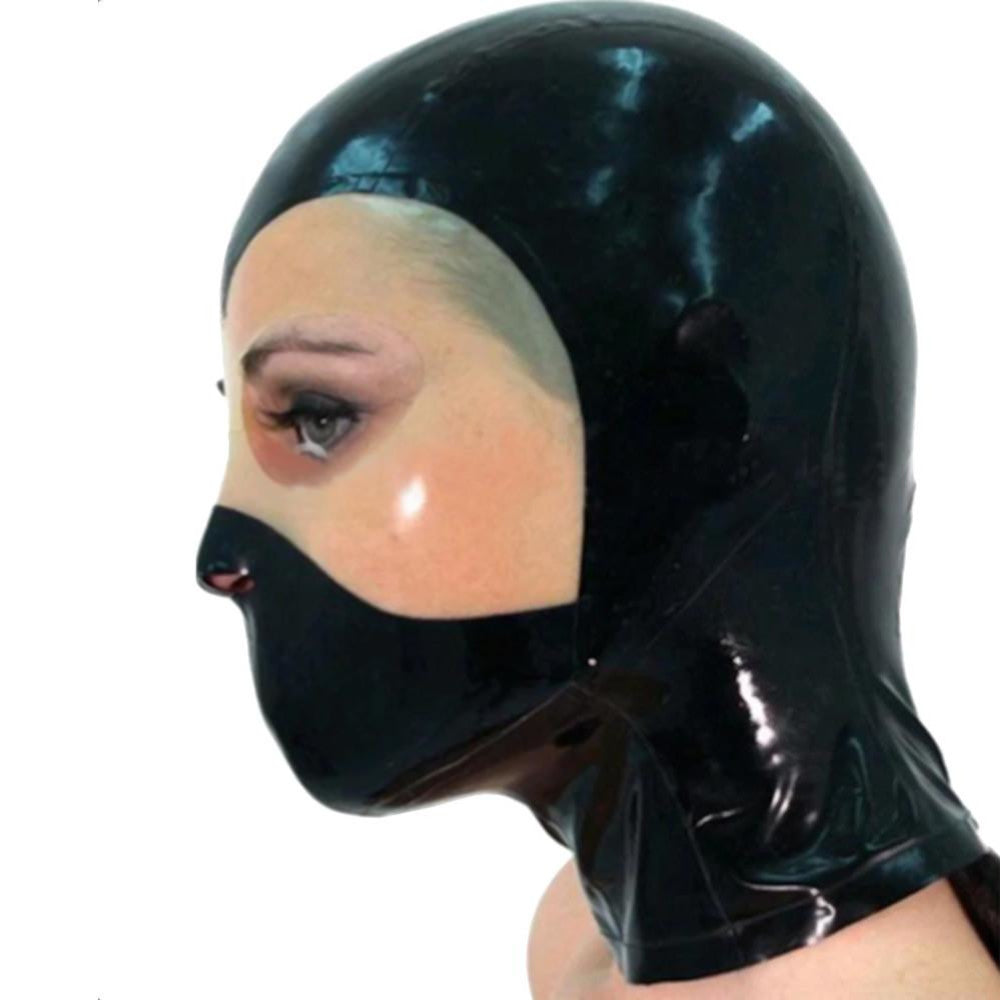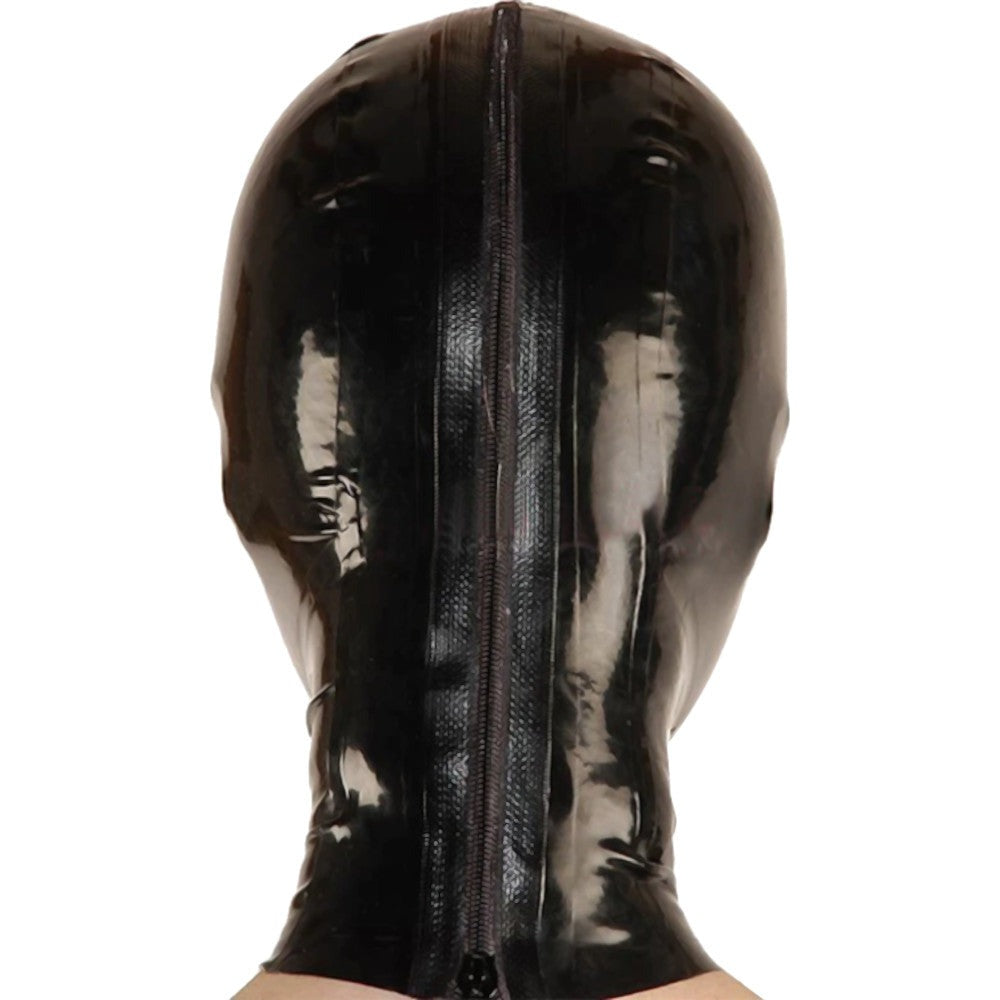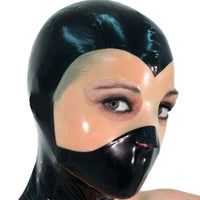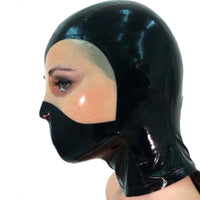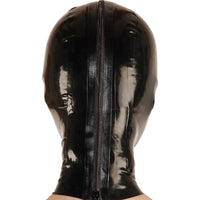 Rubber Bondage Hood with Zipper
Are you ready to level up your sex game? Sure, you've tried handcuffs and blindfolds. Your partner even enjoyed being toyed around with a collar and a leash. You think she's ready for the real action. So what's next? Welcome to the wonderful world of latex!

If your Submissive is a beginner in wearing this material and wants to try out first all the nice things it offers, then you should start with a basic: the Rubber Bondage Hood with Zipper! This high-quality mask will give you the wildest night of your life.

Unlike other masks that can be terrifying to look at, your Submissive will not look like a burlap face whenever she wears this headgear. It has a glossy black hue, but half of the face is patched with a transparent-colored rubber. This design creates a striking contrast of colors and draws your attention to your Sub's expressive eyes.

This sex mask covers your partner's entire head and neck, depriving her of any sensual stimulation along those erogenous zones. Her hearing will be compromised, too, as her ears will also be concealed underneath this hood. Although it does not come with a gag, your partner's noise will be muffled since her mouth will also be covered by this kink accessory.

However merciless this looks, your Sub shouldn't be frightened of wearing this mask at all. There are holes for her eyes and nostrils to ensure a safe play. In addition, it has a back zipper for easy access, so you can quickly put it on or take it off of her anytime you wish.

You can clean this item with warm water. Skip the bleach and soap because it will destroy the rubber material of the hood. Avoid putting it in the dryer nor exposing it to the harsh rays of the sun.

Don't just wait for your dream BDSM session to come true. Make it happen. Purchase the Rubber Bondage Hood with Zipper today!

Specifications
| | |
| --- | --- |
| Color | Black with Transparent patch detail |
| Material | Latex |
| Sizes | XS, S, M, L, XL, XXL - Refer to the size chart below for the measurements |
| Recommended for | Women, Men |
| Washing Tips and General Instructions | You can wash rubber garments on clean warm water. Avoid detergents and soaps. Always wipe away excess water with a soft towel and leave to dry flat or hang up to drip dry. Never tumble dry, dry clean or iron your garment. Do not use washing powder or bleach for washing. |
Sizing Guide