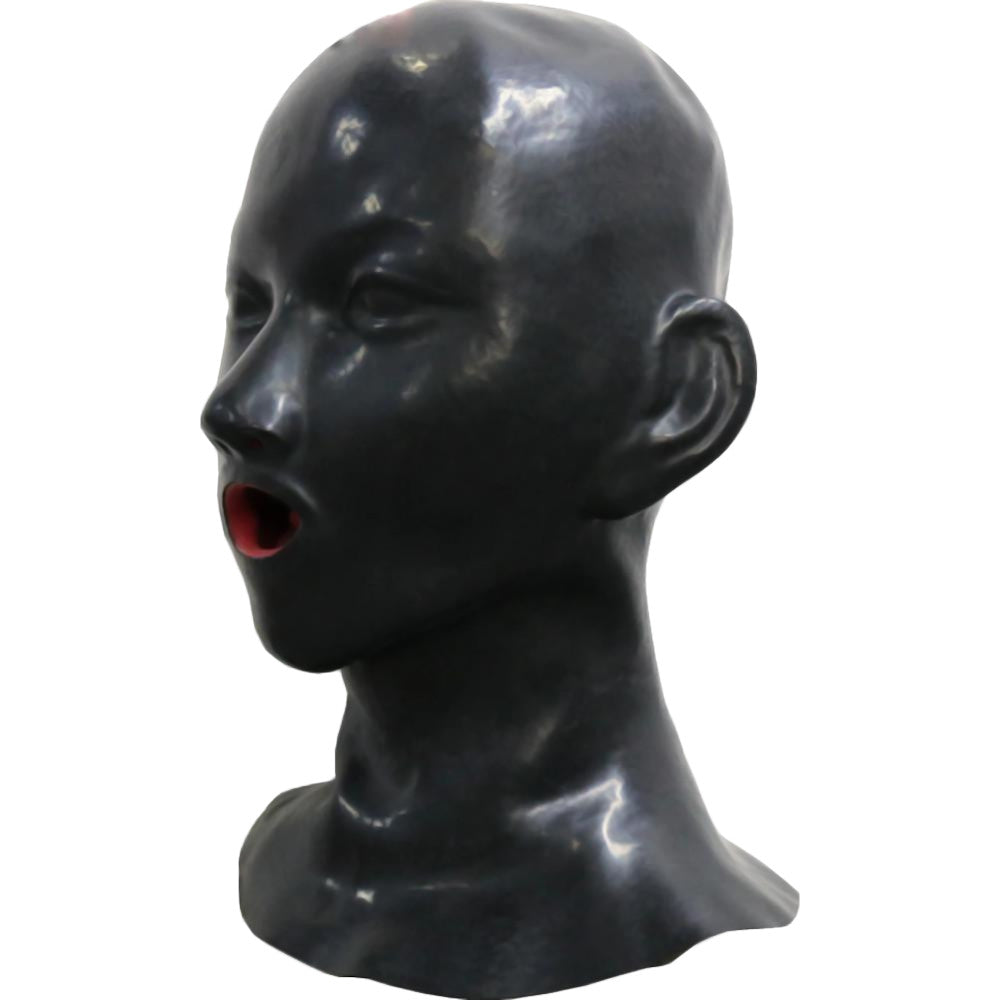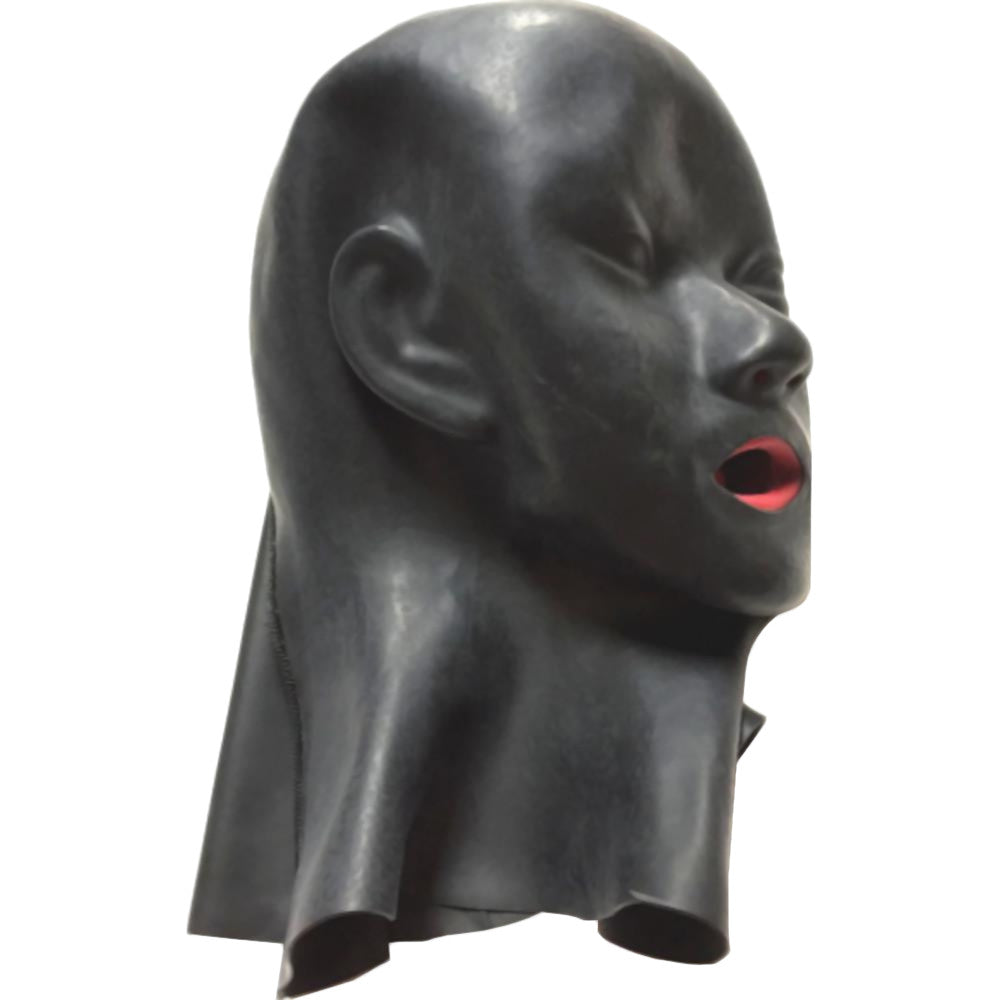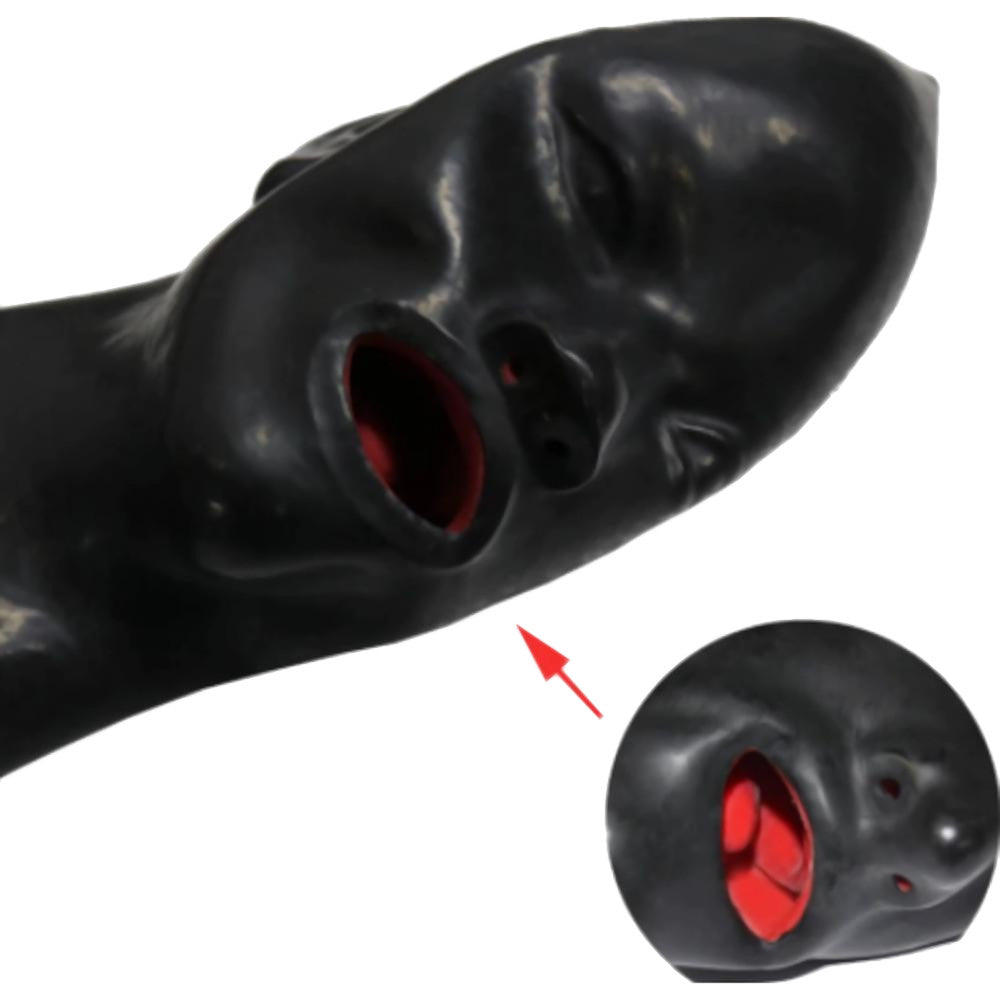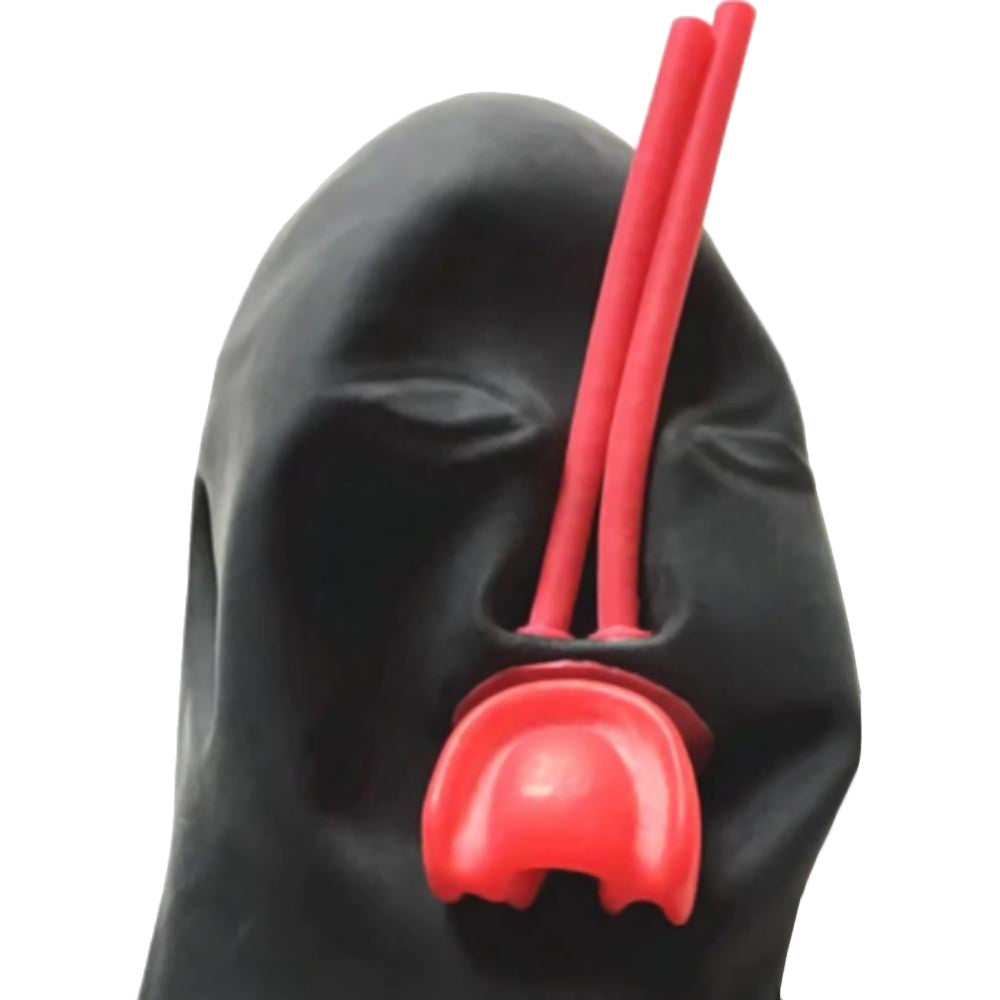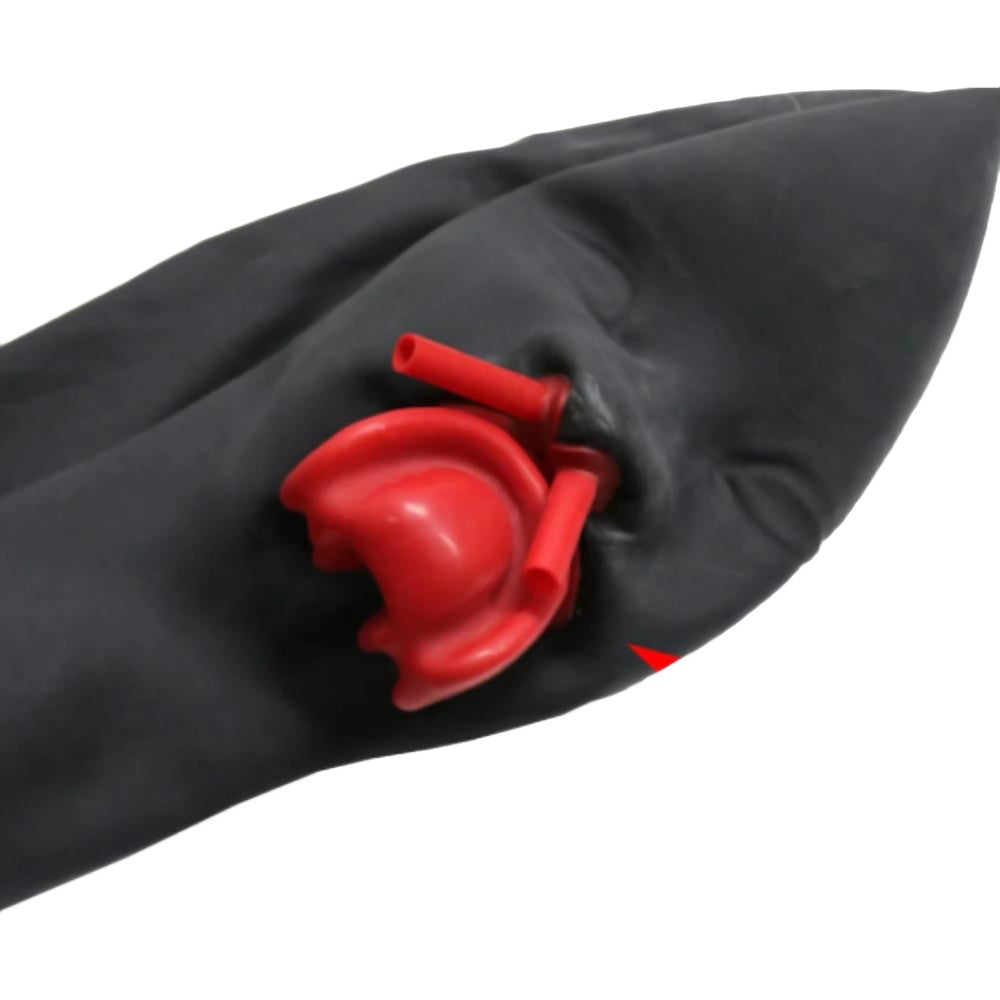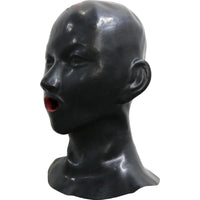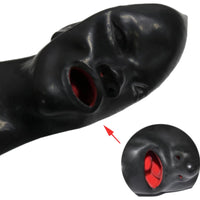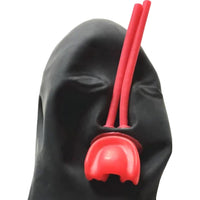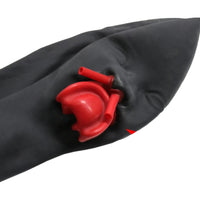 Rubber Breathplay Hood with Tubes
For dominant partners, no words can describe how pleasurable it is to control their subs' breathing. They love to see their submissives having difficulty in breathing and hear the muffled sounds they make. However, holding one's breath and restricting her from speaking isn't a piece of cake. You need to follow precautions to keep the play fun and safe. Also, you have to use the right tools to make things work.

If you're looking for such tools, lucky for you, for Laidtex has this Rubber Breathplay Hood with Tubes. It has everything you need in breathplay and more.

Since it's a hood, this BDSM tool comes in handy in sensory deprivation. It has no holes for the ears and eyes, limiting your sub from hearing and seeing things. However, it has tubes and a mouthpiece, which you can find inside the hood.

The tubes are responsible for airflow. It controls the air your sub breathes once you put this hood on the head and slip the pipes into her nose.

Meanwhile, the mouthpiece prevents your passive partner from speaking. Once the gag is in her mouth, she won't be able to command you or make noises like oohs and ahhs. The only thing she can say is mmm—a sound that's music to your ears.

At the back of the hood lies a zipper that allows for easy wear and removal. Just don't forget to lubricate its interior first before putting this on your sub's head. Doing so will make the wearing process much easier and will prevent creasing.

Also, don't forget to clean it before and after each use. A bowl of clean water and two soft towels are enough to clean this hood. Wipe it with a wet fabric first, followed by a dry one to absorb excess moisture. Hang it or lay it flat to dry, sprinkle some powder, and it's ready for storage.

Make your breathplay safe and exciting with this Rubber Breathplay Hood with Tubes. Grab one now!

Specifications
| | |
| --- | --- |
| Color/Type | Black |
| Material | Rubber |
| Dimension | Length: N/A |
| | Width/Diameter: 21.26-22.44 inches (54-57 cm) |