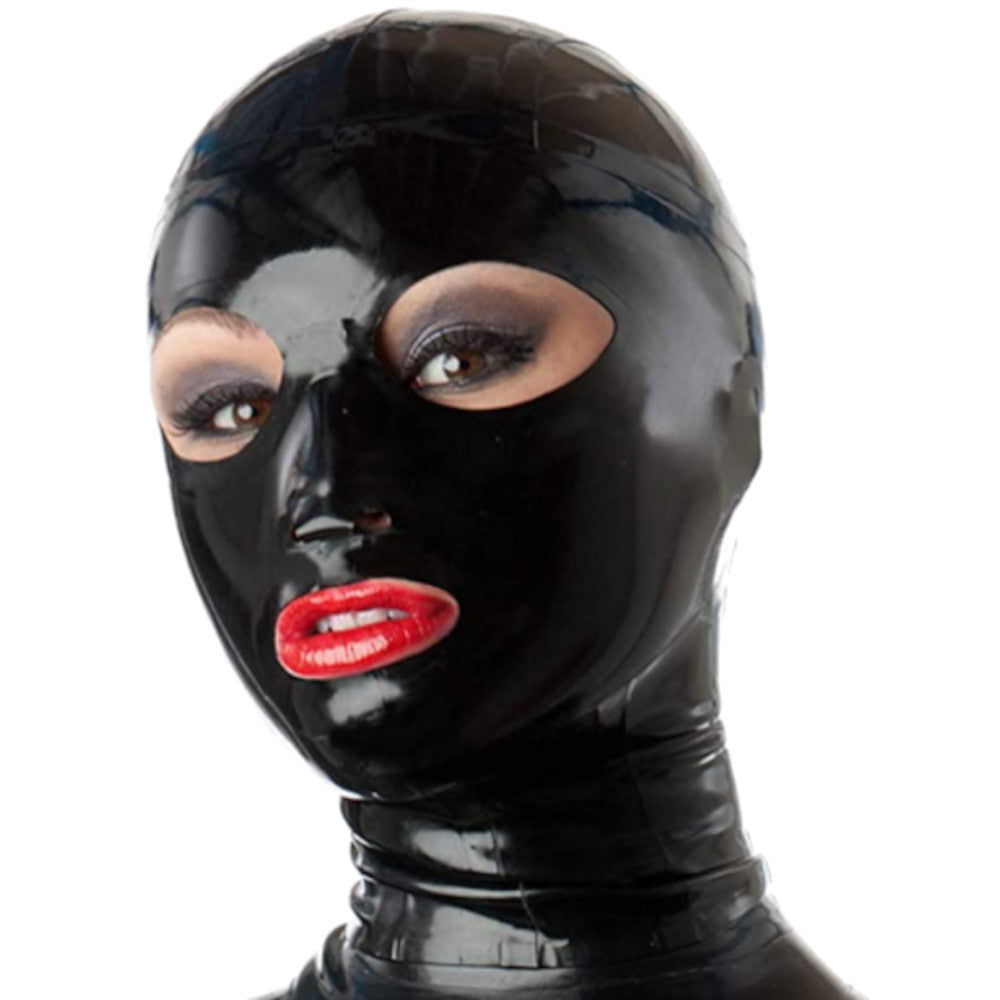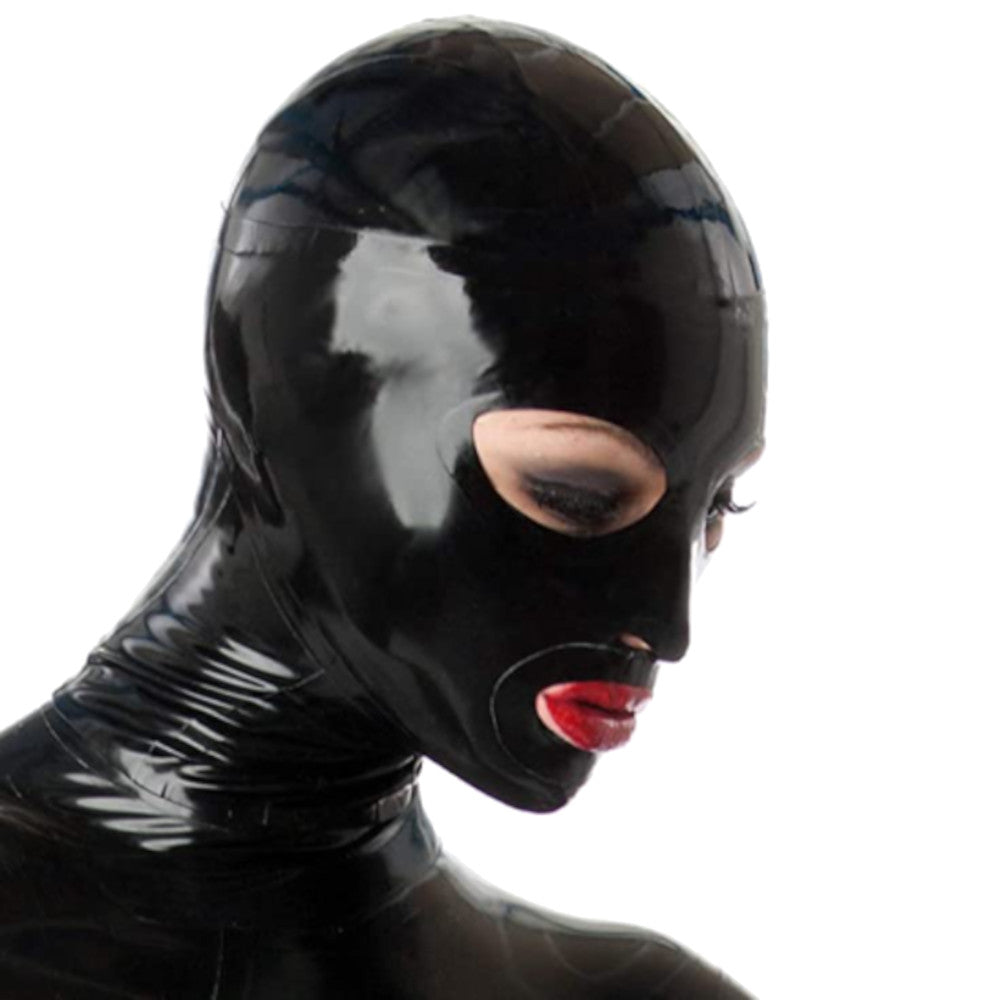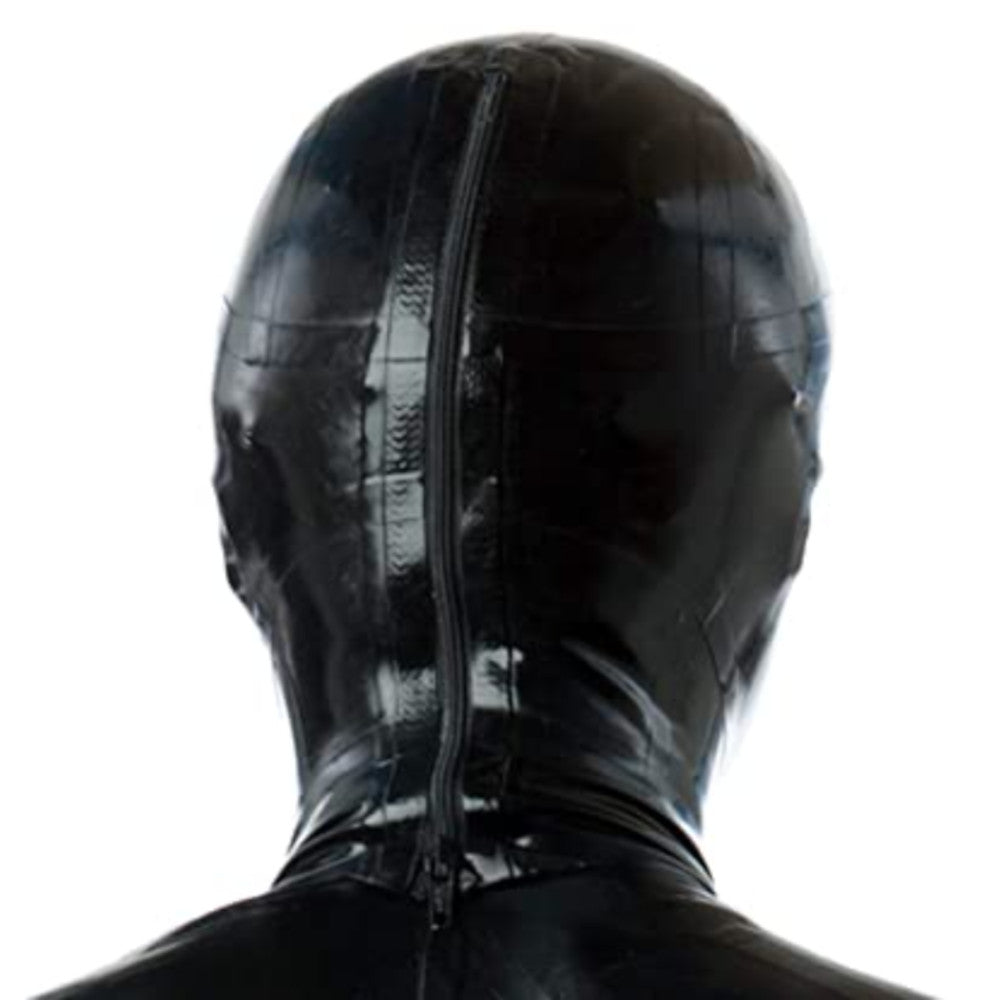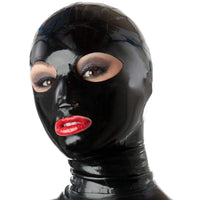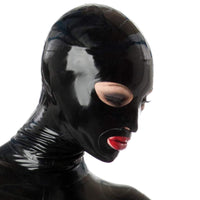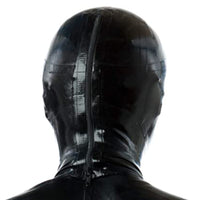 Rubber Hooded Fetish Mask
Are you a fan of superhero movies? Perhaps you love to collect and wear costumes? Maybe you want to amp up your style and be a feisty dominatrix in bed? Whatever reason you may have, this Rubber Hooded Fetish Mask is the perfect addition to your get-up and collection.

The fetishistic headgear is as racy as it looks. It covers the head and the neck with eye and mouth holes for that sexy yet intimidating look. The eye holes give you a sneak peek of your submissive's reaction once he sees you wearing the mask. Meanwhile, the mouth part lets you use your luscious lips and tongue, not just to utter your commands but also to tease and please your partner. Put this gear on and pair it with your favorite latex catsuit and hold a whip, and your passive lover will be turned on or frightened by you!

A kinky headgear made of rubber, this hooded mask provides comfort for the wearer. It's stretchy, which means it follows the shape and the size of the wearer's head. It also feels great on the skin—all thanks to its smooth finish. Best of all, it doesn't fade fast. Its color will stay the same, even if it gets exposed to moisture or heat.

Like any other erotic clothing and accessories, this one also needs to be cleaned. To do this, you have to prepare a bowl of clean water. Scrub it gently with a soft towel to remove the sweat, odor, and other human secretions. Wipe off excess moisture with a dry cloth and hang it or lay it on a flat surface to dry. Dust it off with cornstarch or talc powder, then store it in a separate container.

The Rubber Hooded Fetish Mask is available in different designs and sizes. Pick the one that you like, and add it to your cart!
Specifications
Color/Type
Black
Material
Rubber
Dimension
Length: N/A
Width/Diameter:
Small
Head
Vertical - 22.44-23.62 inches (57-60 cm)
Horizontal - 18.5-19.69 inches (47-50 cm)
Neck - 12.2-13.39 inches (31-34 cm)

Medium
Head
Vertical - 24.02-25.2 inches (61-64 cm)
Horizontal - 20.08-20.87 inches (51-53 cm)
Neck - 13.39-14.57 inches (34-37 cm)

Large
Head
Vertical - 25.59-26.77 inches (65-68 cm)
Horizontal - 21.26-22.05 inches (54-56 cm)
Neck - 14.17-15.75 inches (36-40 cm)

Extra-Large
Head
Vertical - 26.77-28.35 inches (68-72 cm)
Horizontal - 23.23-24.8 inches (59-63 cm)
Neck - 16.54-18.5 inches (42-47 cm)