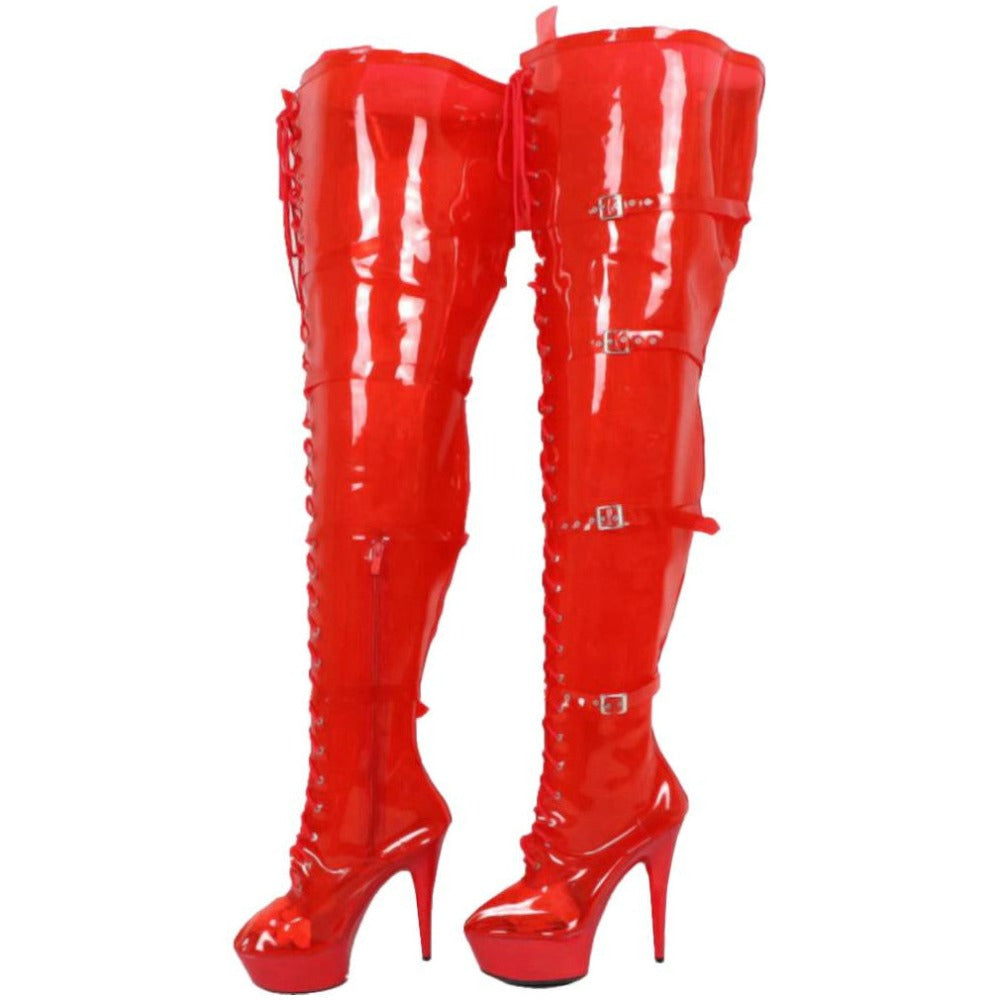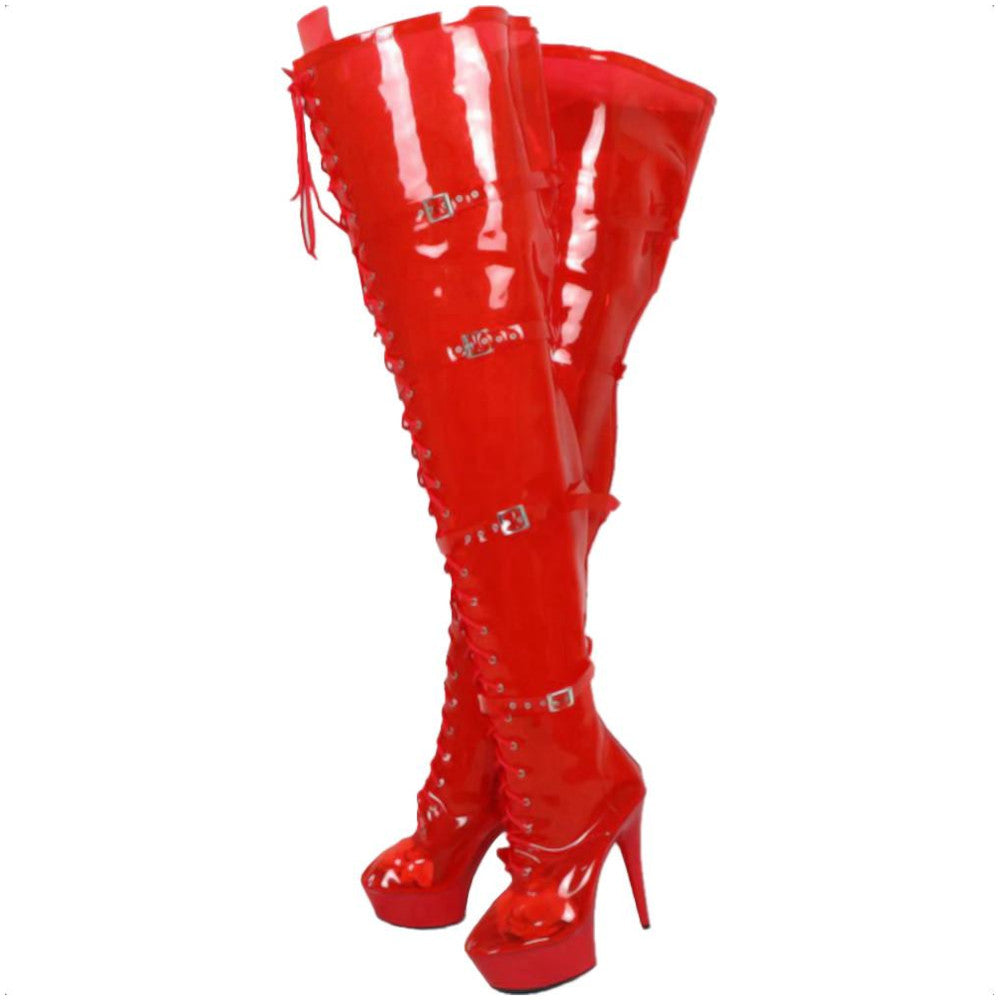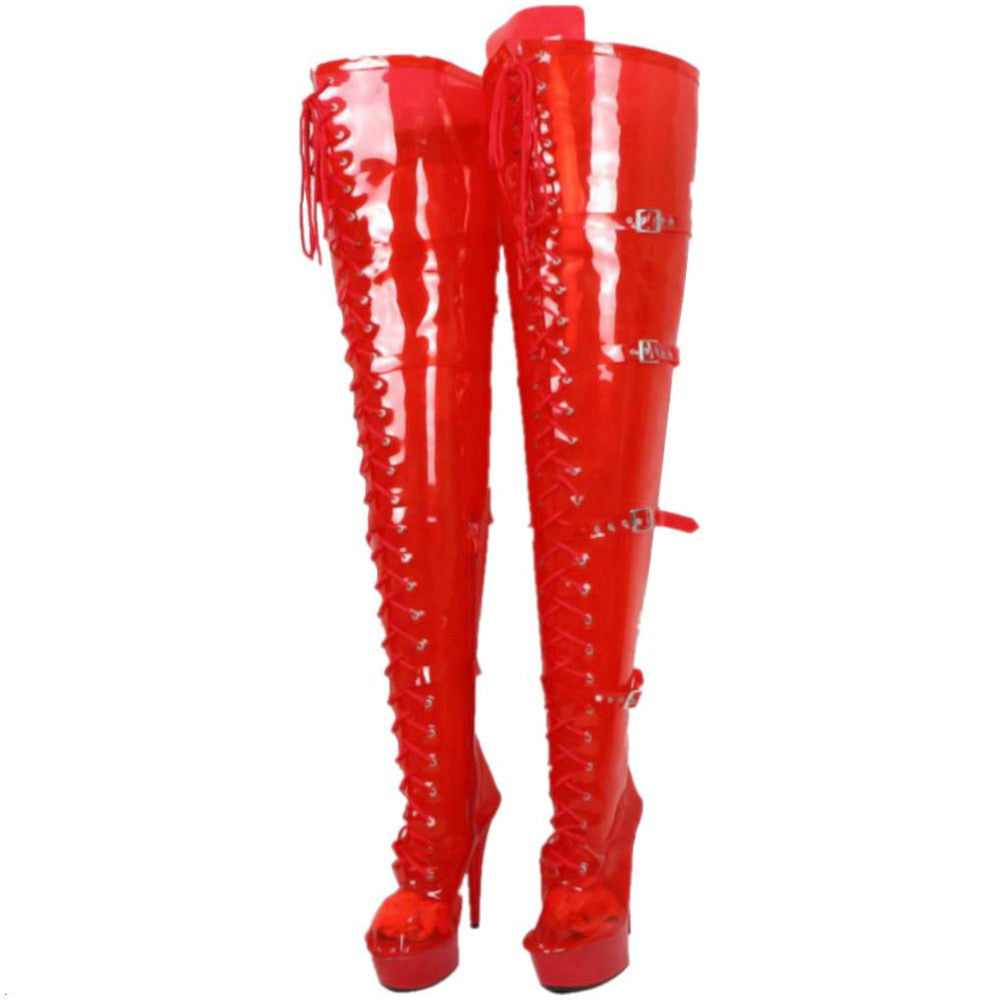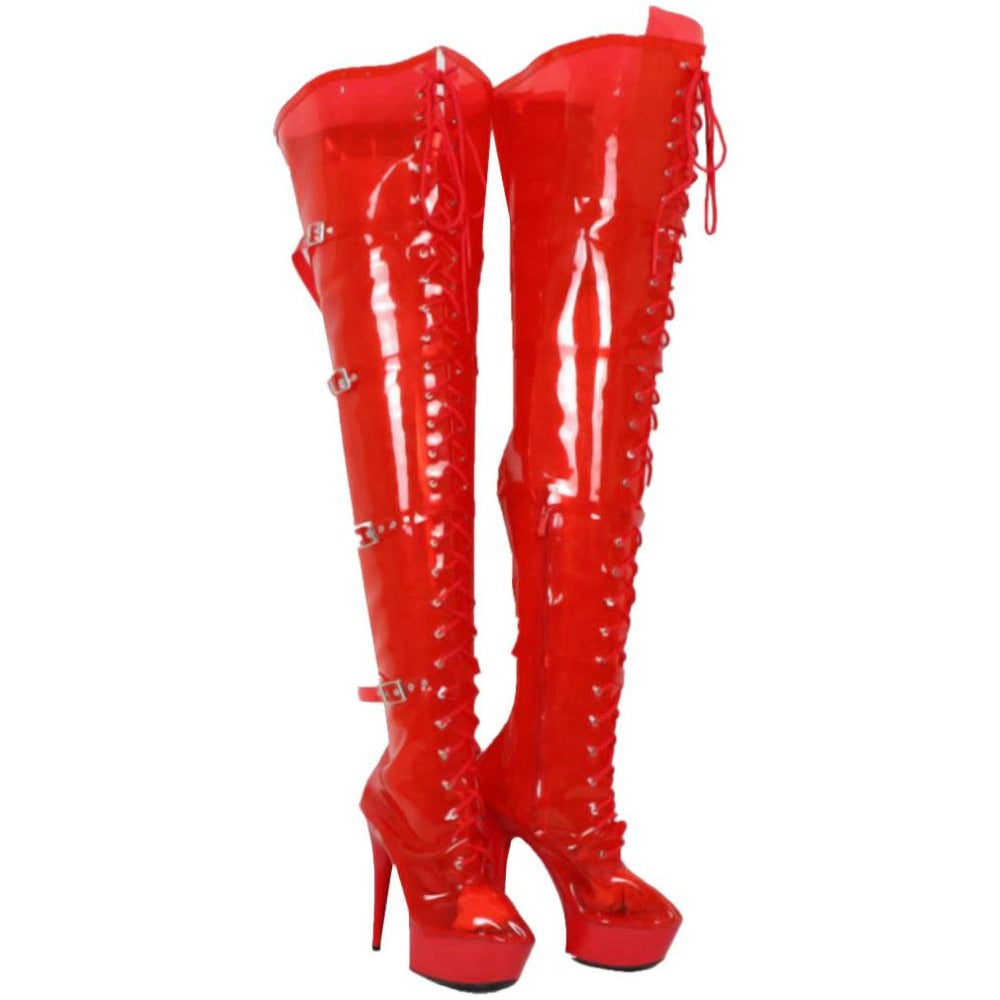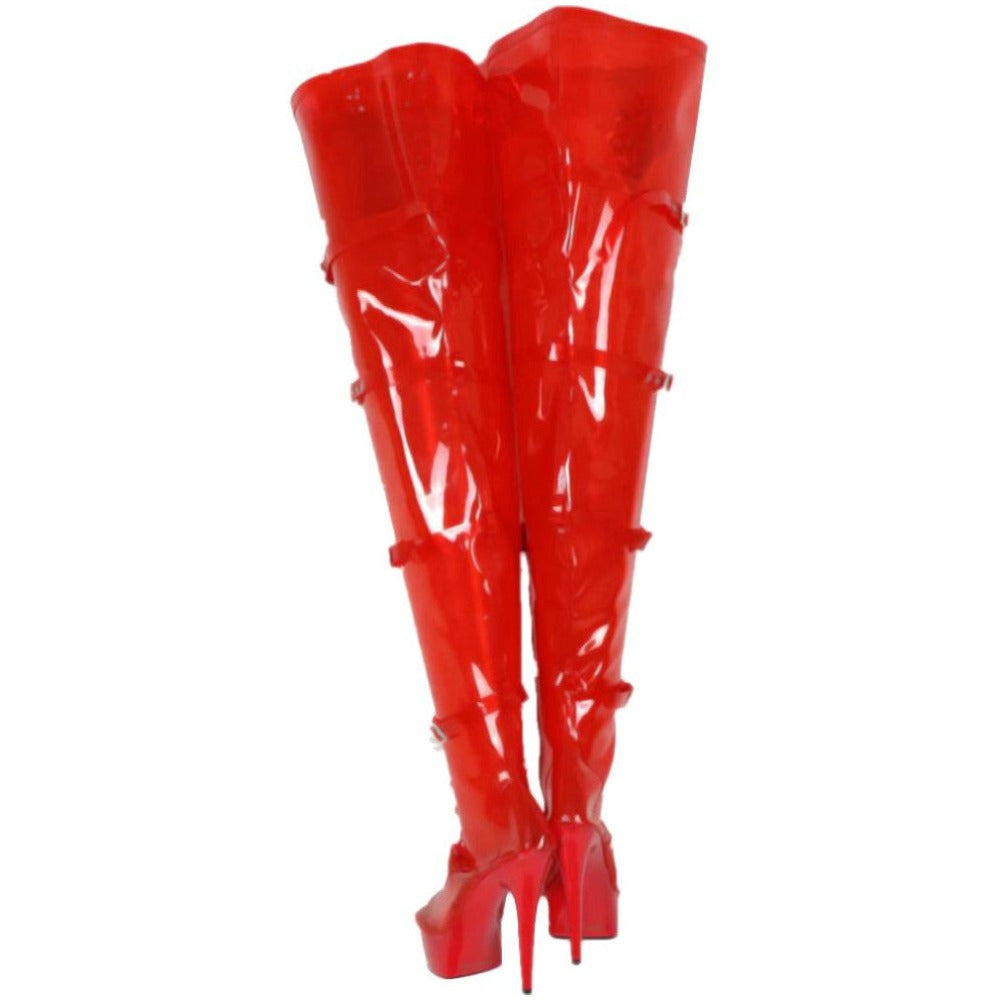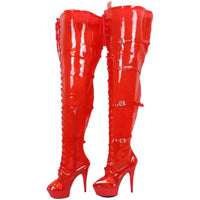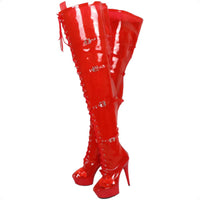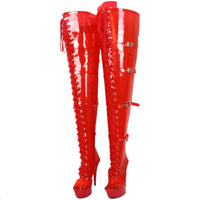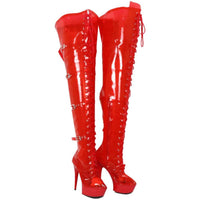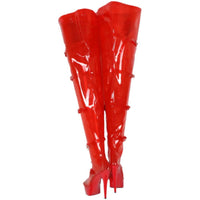 Sassy See-Through Red PVC Boots
That fiery lacy thong and brassiere have been in your closet for so long that you can't even remember when you bought it. You are only waiting for the perfect timing to wear it because you don't have the shoes to pair it with. After all, you can't go barefoot and expect to still be sexy, can you? Tell you what, now's the time to put it on because the Sassy See-Through Red PVC Boots is coming your way!

These sexy boots are made of high-quality PVC material, a more economical alternative to leather. This material is more affordable, oil-resistant, flame-retardant, and waterproof. PVC is known for that distinct wet look. That is why fashion designers and manufacturers alike prefer it over other synthetic textiles and fabrics. Hence, you can expect these boots to steal the show for you.

This pair of fiery red boots will set fire to the ground you walk on. If you are going for a seductive look, then these shoes will help you achieve it. It has a high-cut length that goes above your knees and a transparent gloss that grants everyone a peek at your toned legs. The design is raunchy, too. A criss-cross lace runs across the bottom to the top. Each shoe has four belt-like straps that are fully adjustable if you want to have a tighter fit. The boots are platform, a style that doesn't go out of fashion. The heel measures 5.91 inches, and the platform is 1.97 inches, so you can strut your stuff comfortably while wearing it.

These are perfect for clubbings, costume parties, or steamy nights with your lover. It goes well with anything, even with skimpy lacy lingerie!

These boots are made for walking, so put them on and walk all over your partner. Own it, you sexy fox! Buy the Sassy See-Through Red PVC Boots today!
Specifications
Color
Red
Material
PVC
Sizes
5, 5.5, 6, 6.5, 7, 7.5, 8, 8.5, 9, 9.5, 10, 10.5, 11, 11.5 - Refer to the size chart below for the measurements
Recommended for
Women
Washing Tips and General Instructions
Wash with warm water.
Avoid detergents and soaps.
Always wipe away excess water with a soft towel and leave to dry flat or hang up to drip dry.
Never tumble dry, dry clean or iron your garment.
Do not use washing powder or bleach for washing.
Sizing Guide