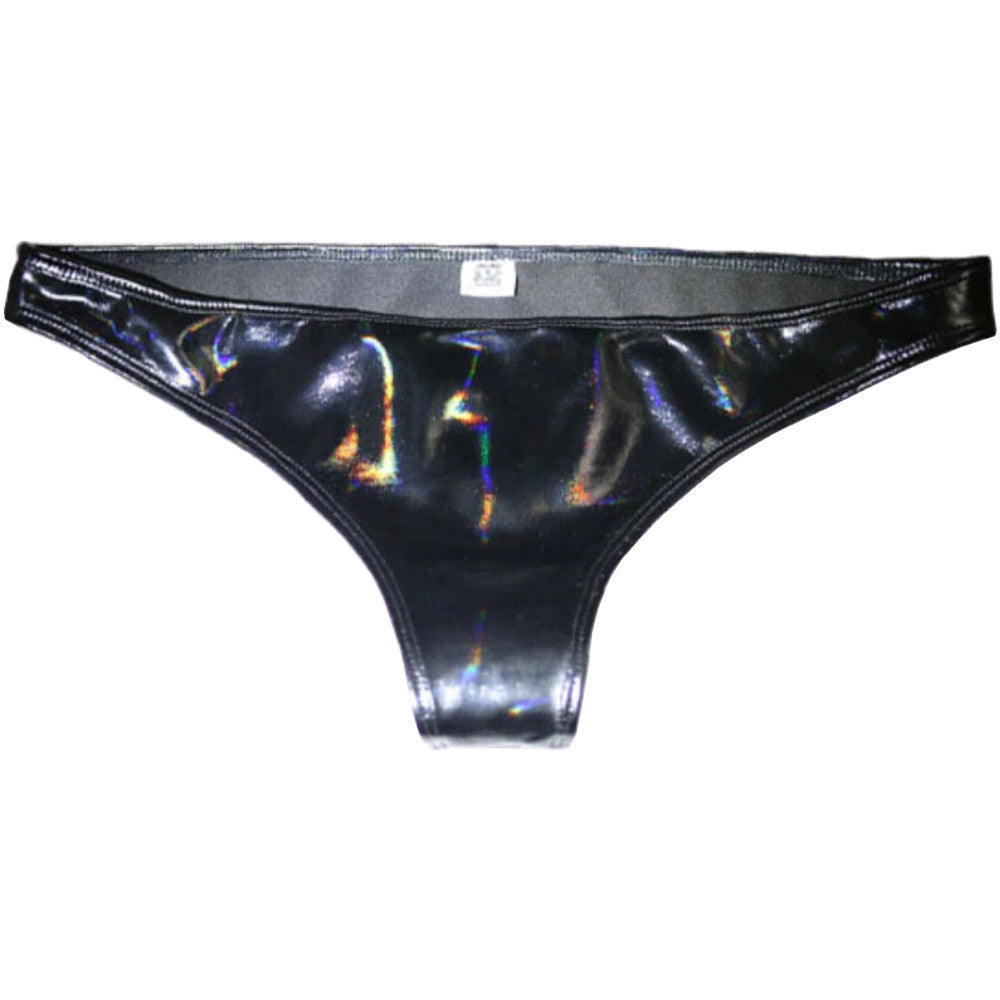 Seductive Black PVC Thong
Who says simple is boring? This underwear will prove you otherwise! Nothing will make the atmosphere hotter than wearing this underwear. Put this on to drive your special someone wild!

The Seductive Black PVC Thong may look like regular undies, but it's more than that. If you take a closer look at it, it has studs all over the outline of the undergarment. These sparkling studs make your booty pop out, turning you from dazzling to irresistible. Meanwhile, its glossy finish levels up your hotness, turning you into a sex goddess. By simply wearing this thong, your lover will ditch what he's doing and do you instead. (Wink, wink!)

An undergarment made of PVC fabric, this sexy underwear is skintight yet stretchable. It embraces your waist yet exposes your butt cheeks, displaying your best asset. Furthermore, it follows the shape of your body, making it much easier to move. Best of all, this thong is highly durable. Whether you squat, split, bend over or spread your legs wide, this underwear can withstand these positions without tearing it off.

But no matter how stretchable and durable these panties are, you can't just wear them like how you do with your regular sexy underwear. You have to prepare your body first before wearing them. Apply an ample amount of water-based lube all over your private parts for effortless wear and preventing creasing. Slip one of your legs into the hole, followed by the other one. Carefully pull it up until the waistline sits on your waist, and you are ready to tease your partner with your new underwear!

Available in small, medium, large, extra-large, and double extra-large, this underwear is more than just a piece of clothing. It helps you believe in yourself that you're sexy, no matter what your body type is. As many people say, "confidence is sexy."

Make your significant other drool over your look with this Seductive Black PVC Thong. Get one now!
Specifications
Color
Black
Material
PVC
Sizes
ES, EM, EL. EXL. EXXL
Refer to the size chart below
Recommended for
Women
Washing Tips and General Instructions
Hand wash. machine wash at cold temperature. Hang to dry. Do not iron.
Sizing Guide