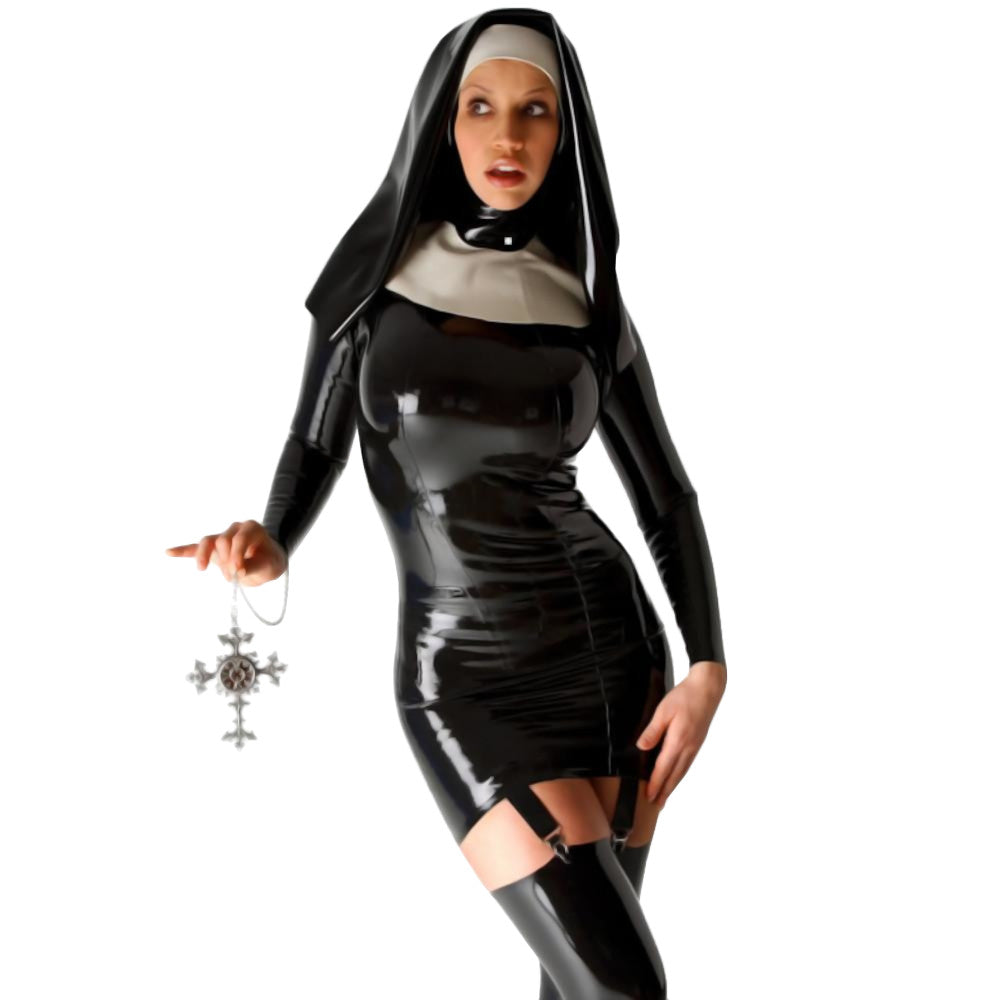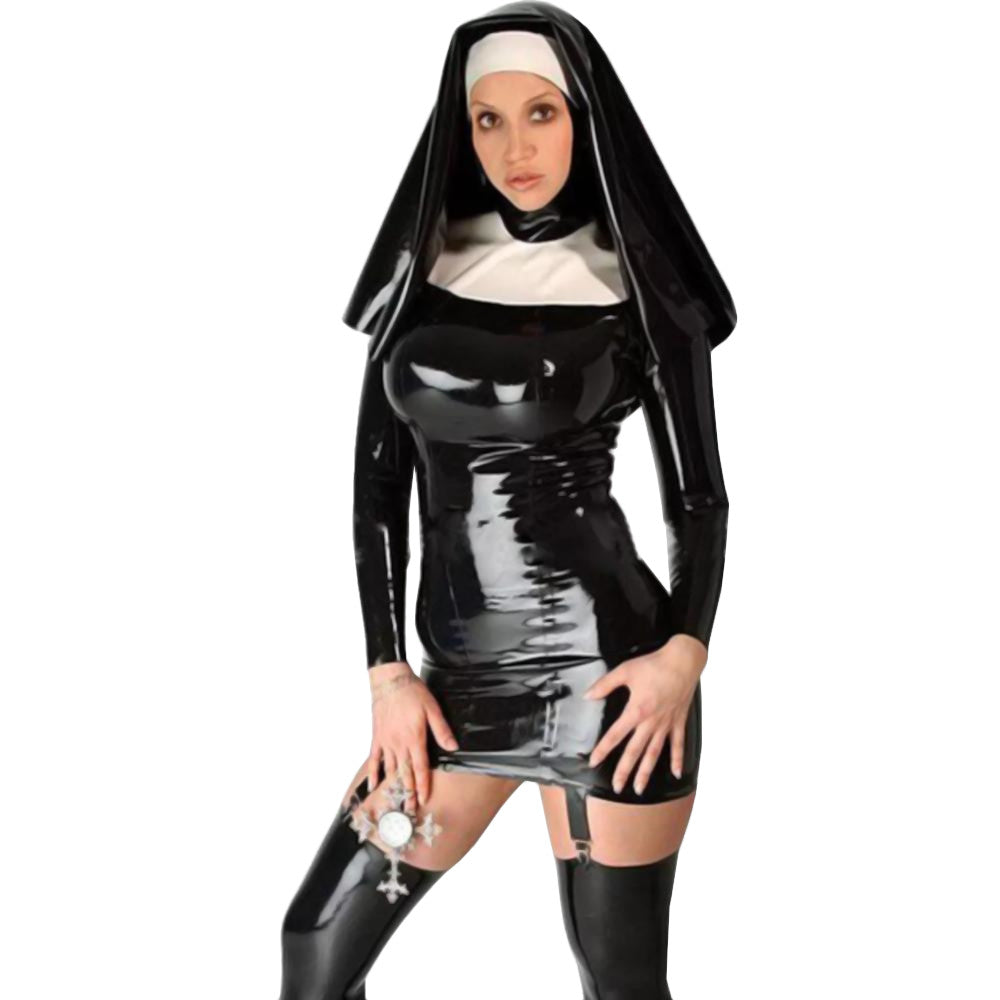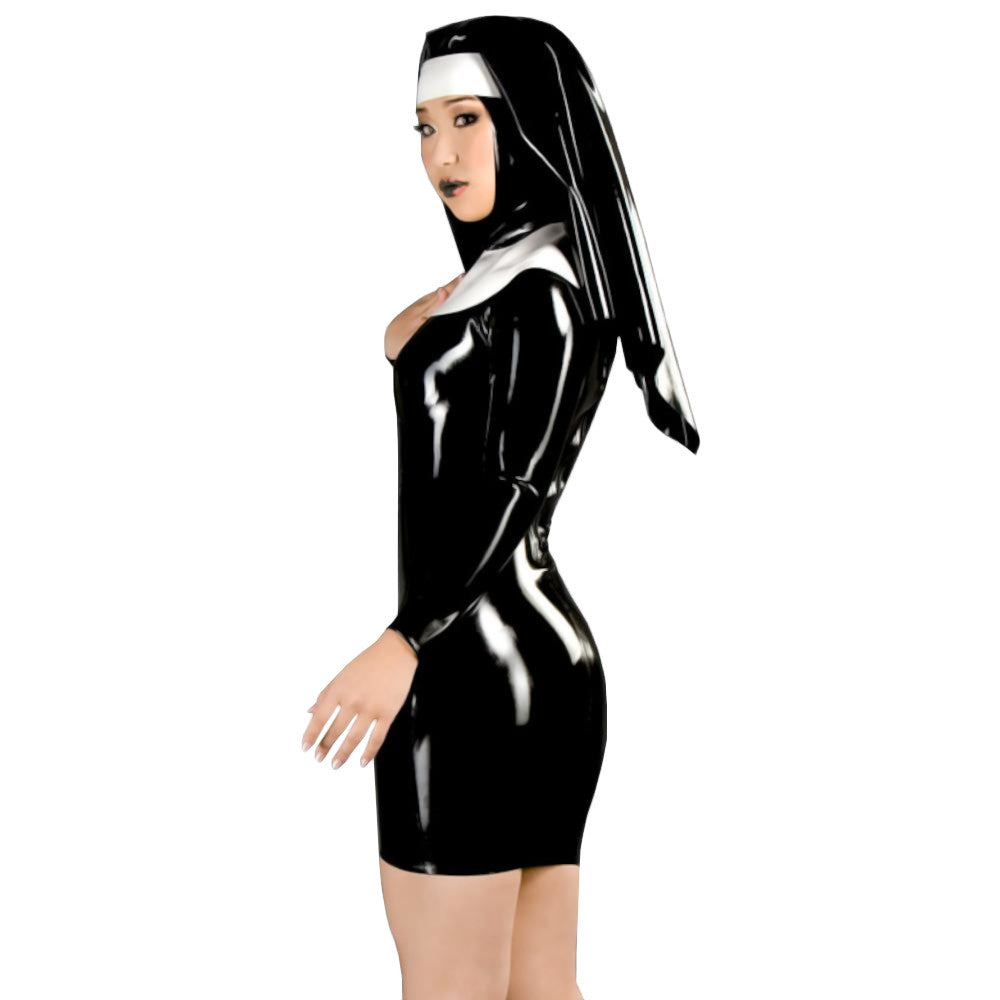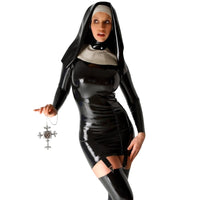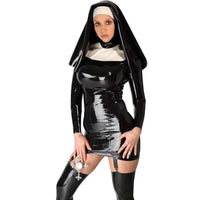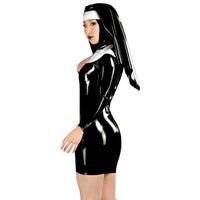 Seductive Latex Fetish Nun
You love role-playing in bed. You like how you can become anyone you want to be when in character. But, of course, your partner loves that too. He is a bold lover, and you love to satiate his cravings with different looks that stir his imagination.

For your next sensual escapade, you want a big celebration. Something you two have always wanted to portray— A naughty Nun, desperate for some spanking! Something presumptuous and beautiful at the same time.

To make this scenario feel real, you have to find the perfect suit. Good thing the Seductive Latex Fetish Nun is up for the taking!

This suit is the ultimate kinky nun outfit. You will indeed cause a stir when you don this over-the-top item that will defy all the rules. This piece is a body-hugging, skimpy, and scandalous nun ensemble made of high-grade latex. Latex is fascinating in the sense that you will enjoy a body-forming material with enough tensility to make you move around. In addition, it has all the nun outfit necessities, like the neckerchief and the turtle neck details. It does have a long-sleeved design, which will cover your arms up to the wrist.

The upper portion of this outfit has a more 'reserved' look. But, the lower part is so far from the original nun uniform with its ass-hugging material and short skirt design. All eyes are on you as you wear this obnoxious piece with confidence!

Now is the time to go out of your comfort zone and try things that excite you. You can experiment with colors and grab the purple or red variant. Moreover, make sure you take the size that fits you right. This model has six sizes for you to match the measurement of your body.

Be unique, and grab something out of the ordinary; it's fascinating! Go ahead, add this lovely outfit to your collection today.

Specifications
| | |
| --- | --- |
| Color | Yellow, White, Red, Black, Clear, Purple, Army Green, |
| Fabric Type | Latex |
| Sizes | XS, S, M, L, XL, XXL: Refer to the size chart below |
| Recommended for | Women |
| Washing Tips and General Instructions | Do not use bleach. Do not iron. Hand wash in warm water |
Sizing Guide