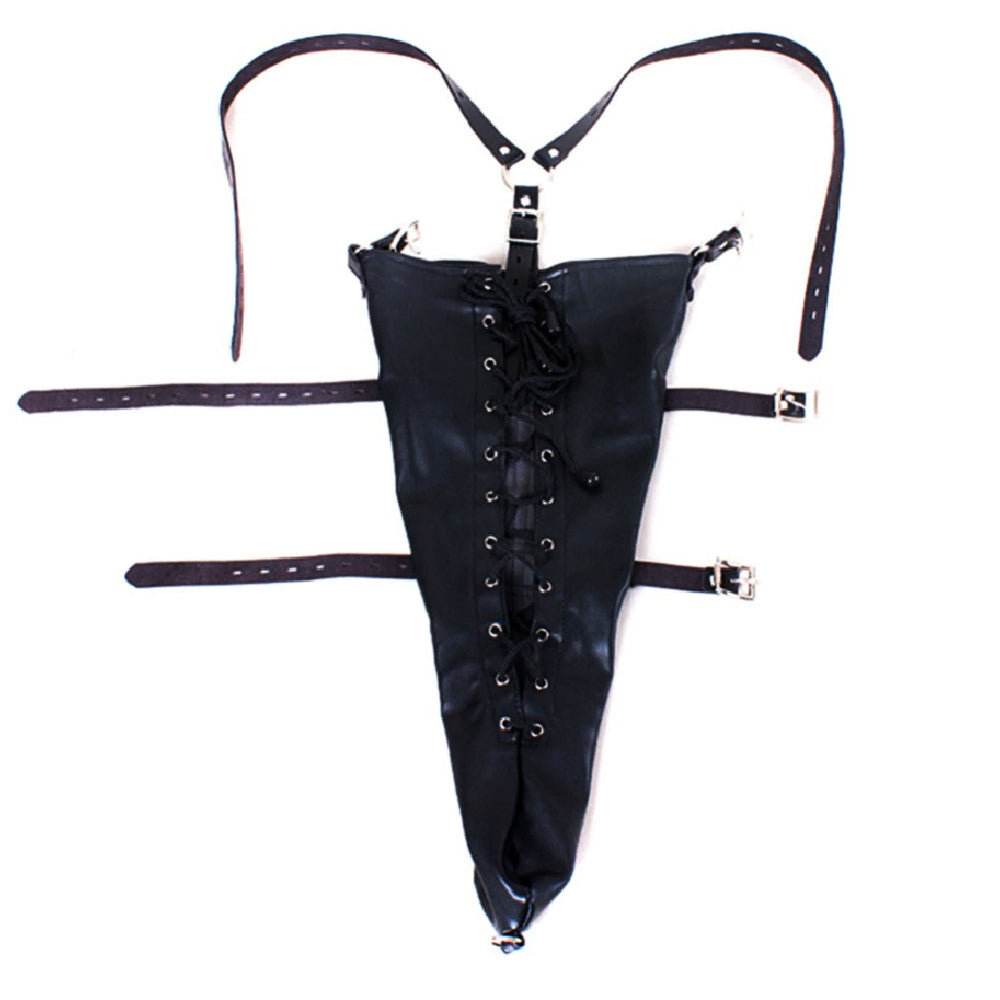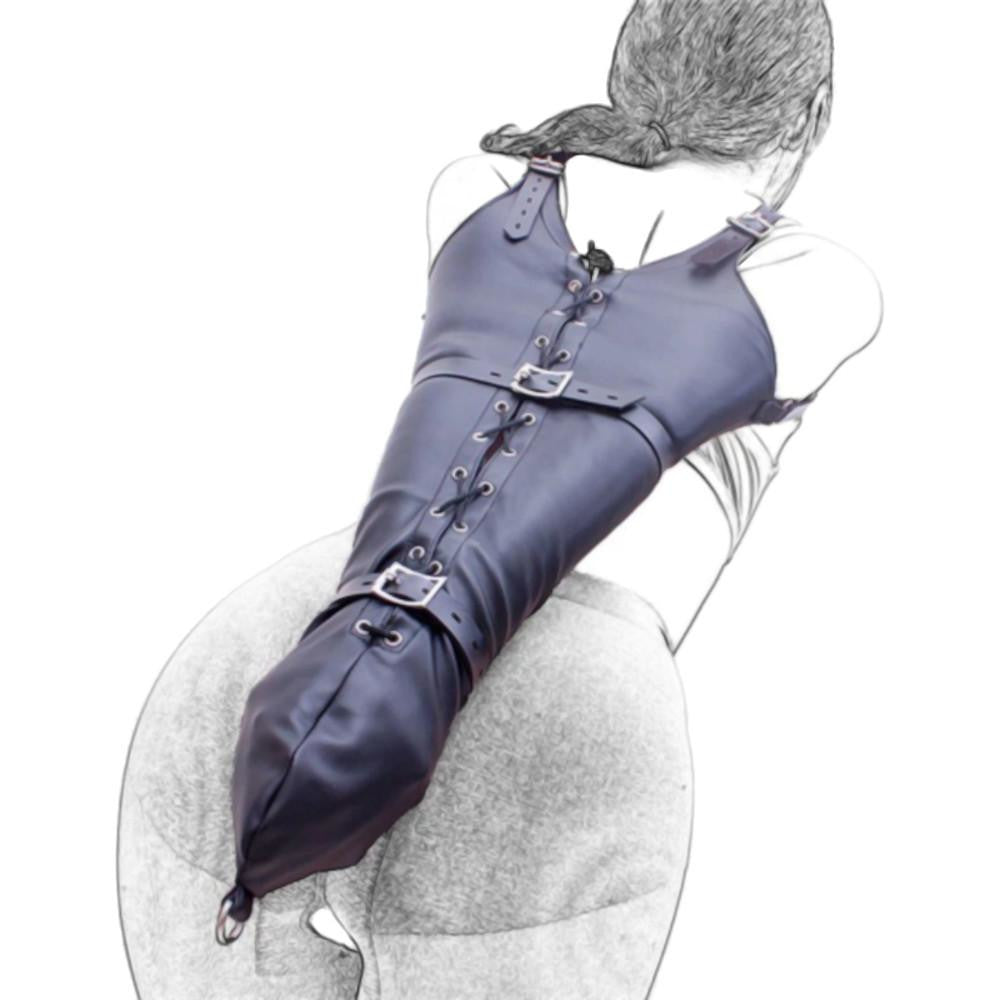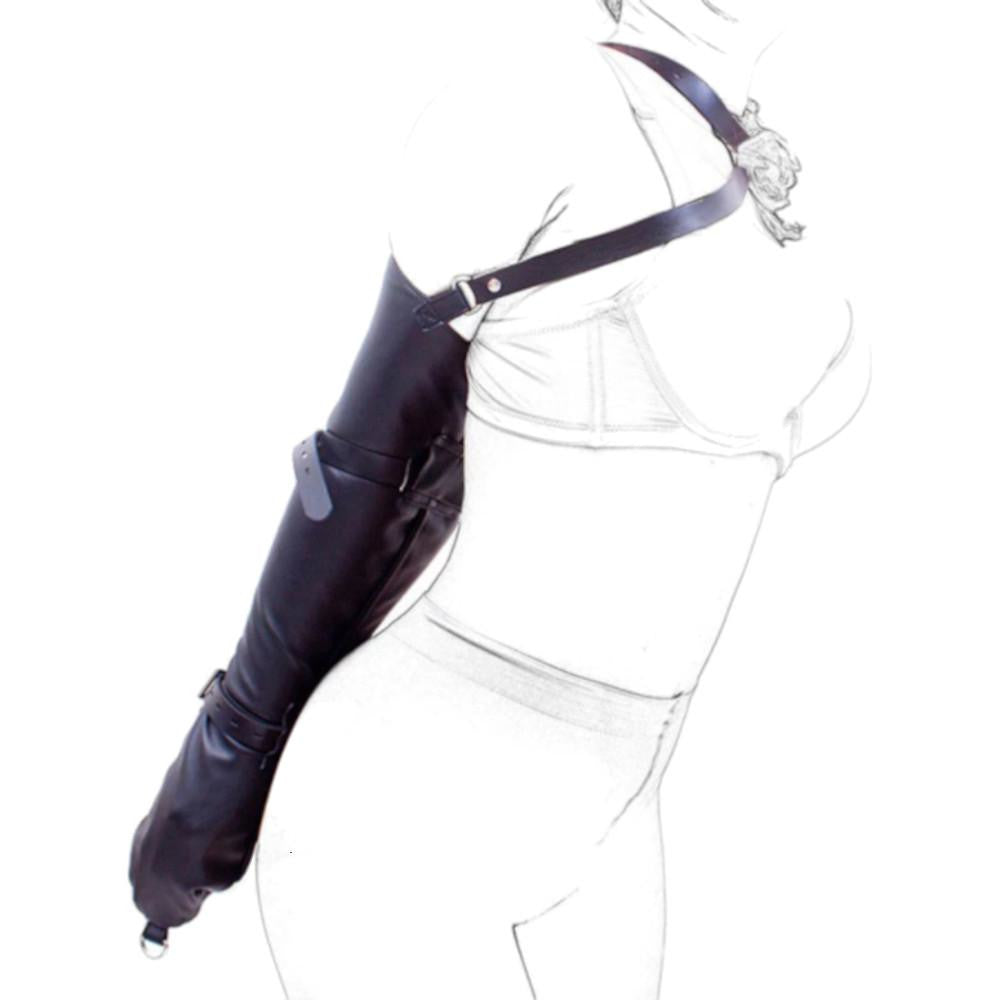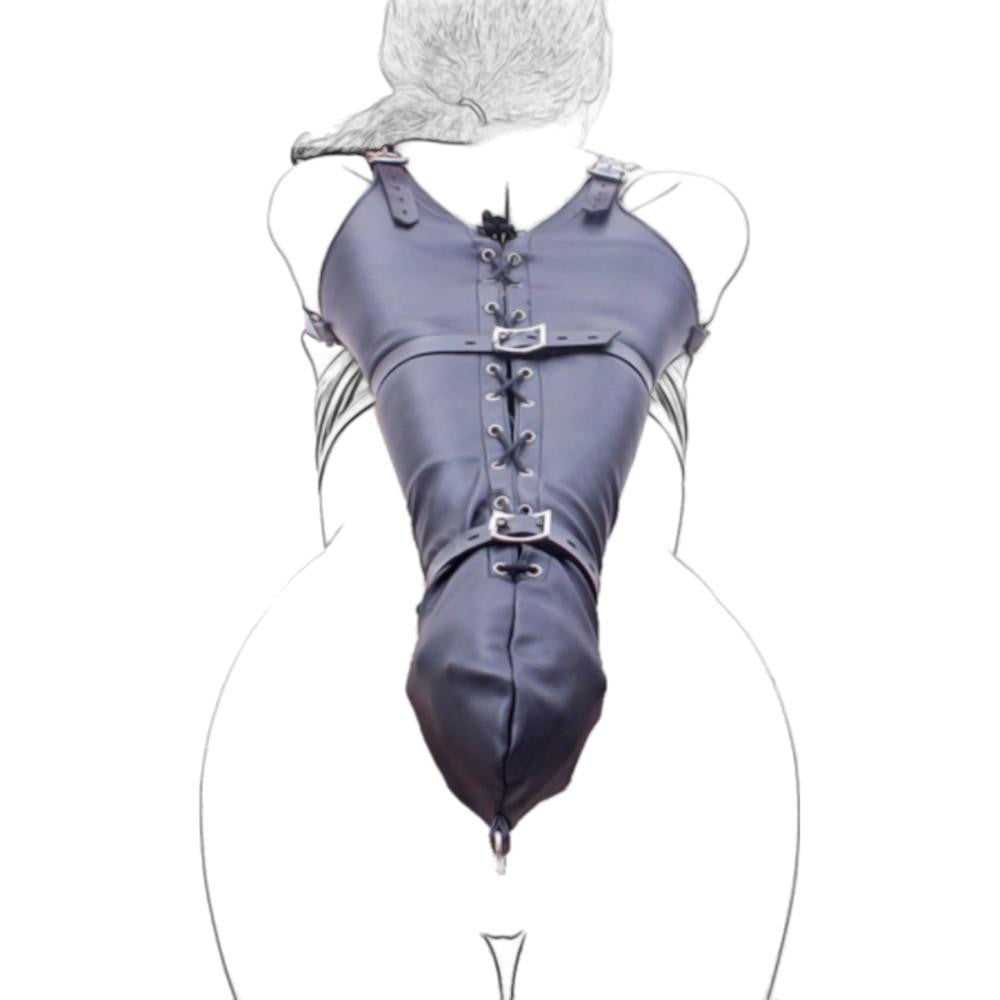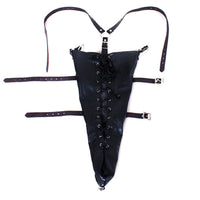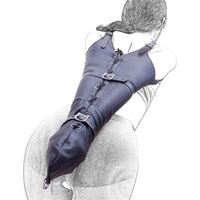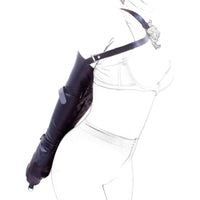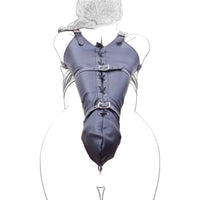 Seductive Slave Armbinder
Has your slave been so defiant that she needs restraining? Or perhaps her hands are unstoppable in committing forbidden acts?

You've got to punish her and leave no chance for her to escape. While tying her hands with a rope seems to be a good idea, your slave is cunning enough to free herself from it. Ditch the rope. Restrain her arms and hands with the Seductive Slave Armbinder. It looks stunning with its lacing and corsetry design. It is a gorgeous restraint tool that you don't want to miss!

Designed for extreme bondage play, this armbinder ensures secure and tight hold. It will lace up nicely, and you can tighten it until your bottom can no longer set herself free. Fasten the straps around the wrists and arms to reinforce the binder. The straps over the shoulders are adjustable to ensure they do not slip off her shoulders.

At the end of this armbinder is an O-ring that serves as an attachment point for other bondage accessories such as leashes and chains. You can tether your slave or lead her to your lair, you can do whatever you have in mind. Crafted from sturdy and durable PU leather, this armbinder won't tear no matter how hard she tries to escape. That is why you shouldn't leave her during your session so you can release her immediately when the need arises. Don't worry PU leather does have a smooth surface for more comfortable wear even for longer periods.

Built for limber individuals, this armbinder is an effective bondage tool. Just be sure to talk about safety first before going all out. Wash it in warm water with mild detergent after each use.

Make your slave compliant by binding her hands behind her. Gag her as well and cuff her ankles for your ultimate pleasure. Grab this bondage tool now!

Specifications
Color/Type
Black
Material
PU Leather
Metal
Dimension
Length:
Arm Length: 20.47 inches (52 cm)
Lower Strap: 15.75 inches (40 cm)
Upper Strap: 25.20 inches (64 cm)
Width/Circumference:
Shoulder Strap: 14.57-27.56 inches (37-70 cm)
Opening: 9.45 inches (24 cm)