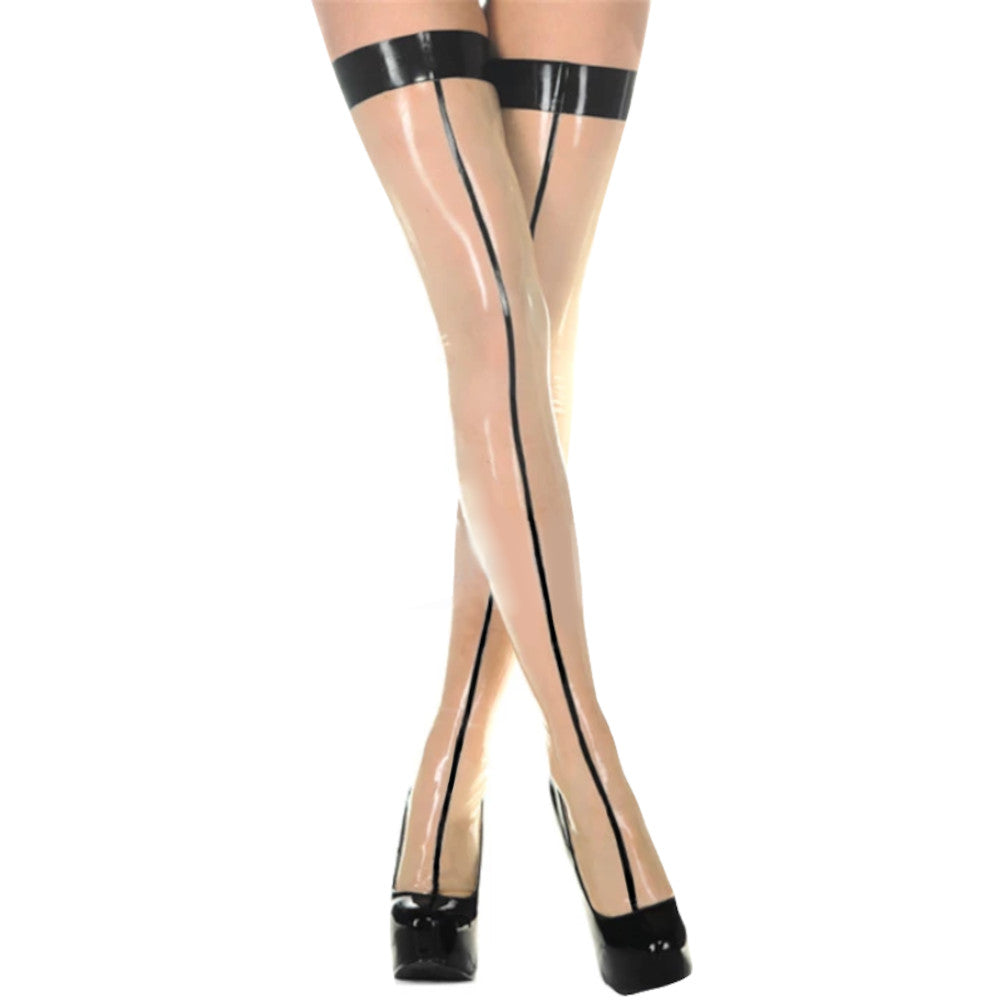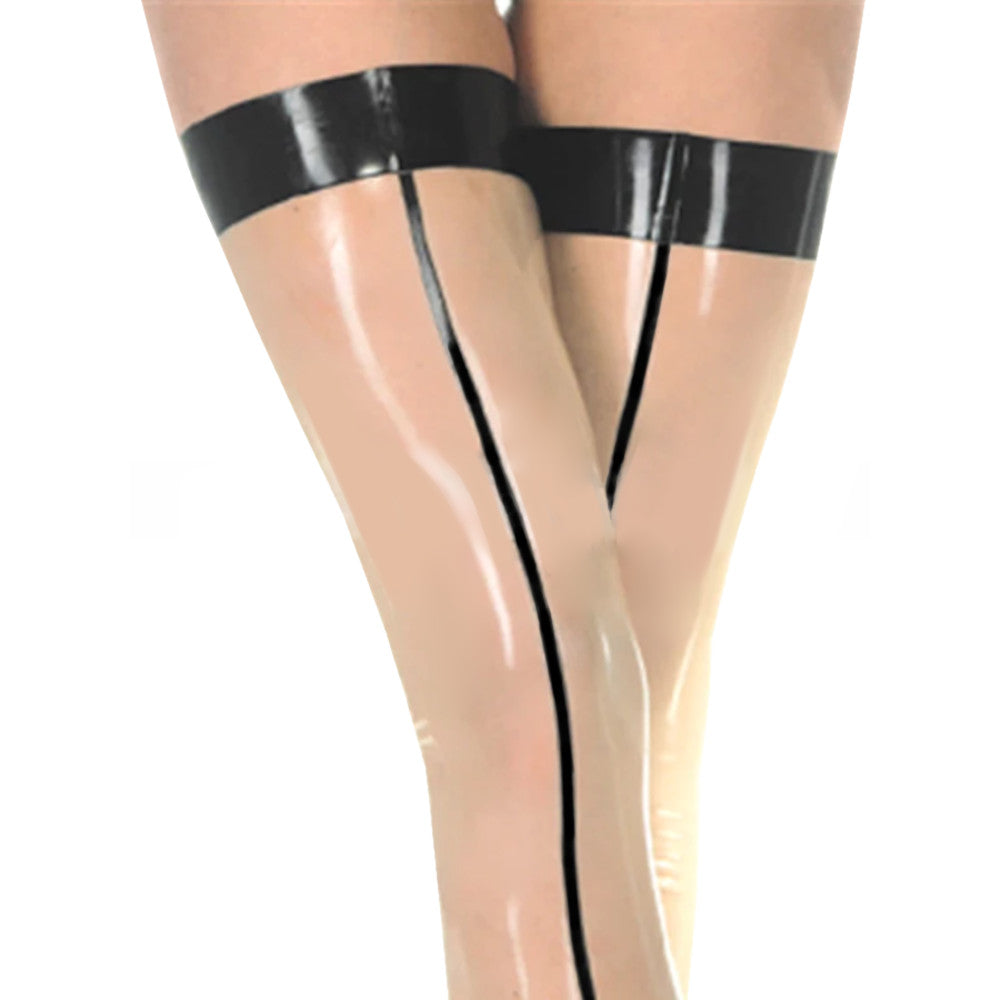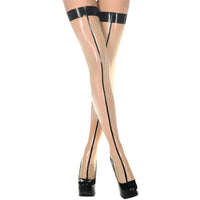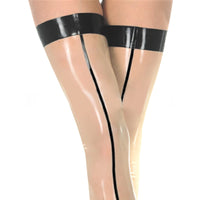 Make your flawless legs look longer. Feel more confident in wearing your mini-skirts by covering your legs with a high-end material that will make you feel sexier. With these stunning nylon leggings, you can walk and like a long-legged supermodel in the bar.

Are you always conscious about how your bare legs may look? Does this insecurity hold you back from wearing your short skirts? You may have tried fabric stockings or fishnet pantyhose, but they don't make you feel comfortable. Well, these Lovely Legs Latex Nylons will feel like your extra skin.

These leg covers may seem like a typical pantyhose, but the material is what sets it apart. Latex is stretchy and durable and will hug your legs to enhance their shape. The seams are black, and there are black lines at the front to add more length to your legs. With these accessories, you can wear your micro-mini skirts without feeling insecure about your leg's skin or shape. You can wear a pair of stilettos or high-heeled shoes and make the length illusion more effective. If you're an unforgiving domme, you can wear these in the dungeon, while you discipline your sub. But if you like to party all night, these stockings will make heads turn.

Putting these tight stockings can be challenging. But doing so can be easier with the help of talcum powder or dressing aid. After using these stockings, you need to wash them within eight hours of use. Avoid washing them with detergent soaps or bleach because these harsh chemicals can be damaging to latex. Likewise, heat is also harmful to latex, so skip the tumble dryer. You can hang these stockings up and let them drip dry. Keep them in a shaded place and away from direct sunlight.

You can get these stockings in different colors! Add this to your cart now!
Specifications
Color
Solid Black, Dark Blue, Pink, Purple, Red, White
Material
Latex
Sizes
S, M, L, XL, XXL
Refer to the size chart below for the measurements.
Recommended for
Women
Men
Washing Tips and General Instructions
Handwash with warm water. Use mild soap. Rinse with cool, clean water. Air dry.
Sizing Guide