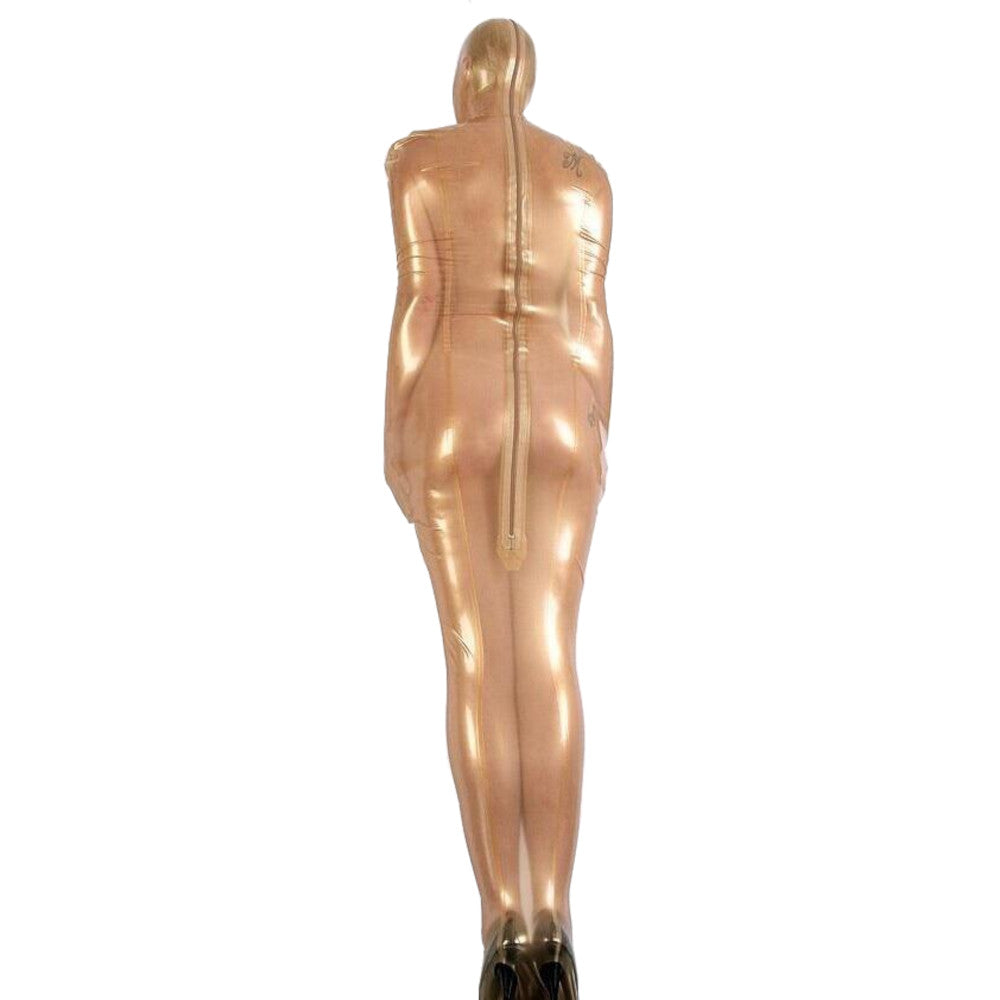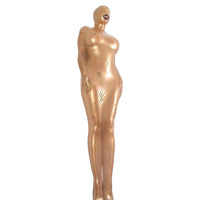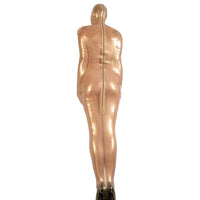 Sexy Latex Bondage Sleeping Bag
When Sleeping Beauty was cursed, she slept like a log and never moved a single finger until a prince found and kissed her. Perhaps, this is the most extreme form of bondage where one was immobilized through sleep.

Interestingly, this innocent fairy tale has inspired you to re-invent and amp up your bondage play. And ropes and cuffs are no longer as exciting as they used to be. As your slave wiggles and moves parts of his body, you feel the need to restrain him completely; after all, that desire to objectify him has been itching for so long. It's time to satisfy your longing and make sure you get what you want. With the Sexy Latex Bondage Sleeping Bag, your bottom will be completely immobilized, letting you do whatever it is that will arouse and gratify you both.

Use this full-body encasement for extreme bondage play. It's made for men who are willing to be bound by this tight latex sleeping bag. As it features a zipper that extends from the back of the head to the ass, your slave will be able to slip into this bag. It has a hole over the mouth, so your partner can breathe. This hole will also allow him to say the safe word should the need arises.

It's best if your partner goes commando, sans jewelry and accessories that can snag on the sheet. Ease his entry by dusting off the inside with talc powder. He'll look like a sleeping golden statue once you have zipped her in. When she is bound and unable to move, it's time to tease, punish, or torture your immobilized slave! With her second layer of skin, every touch or caress is ten times more stimulating! How much more if you place a vibrator against his intimate parts?

You don't have the power to make your partner sleep without waking up, but with this sleeping bag bondage, your slave won't be able to move. You've got to buy now!
Specifications
Color
Golden
Material
Latex
Sizes
XS, S, M, L, XL, XXL - Refer to the size chart below for the measurements
Recommended for
Men
Washing Tips and General Instructions
Handwash in warm water with one to two drops of baby shampoo.
Rinse thoroughly.
Hang to dry using a plastic or wooden hanger.
Sizing Guide