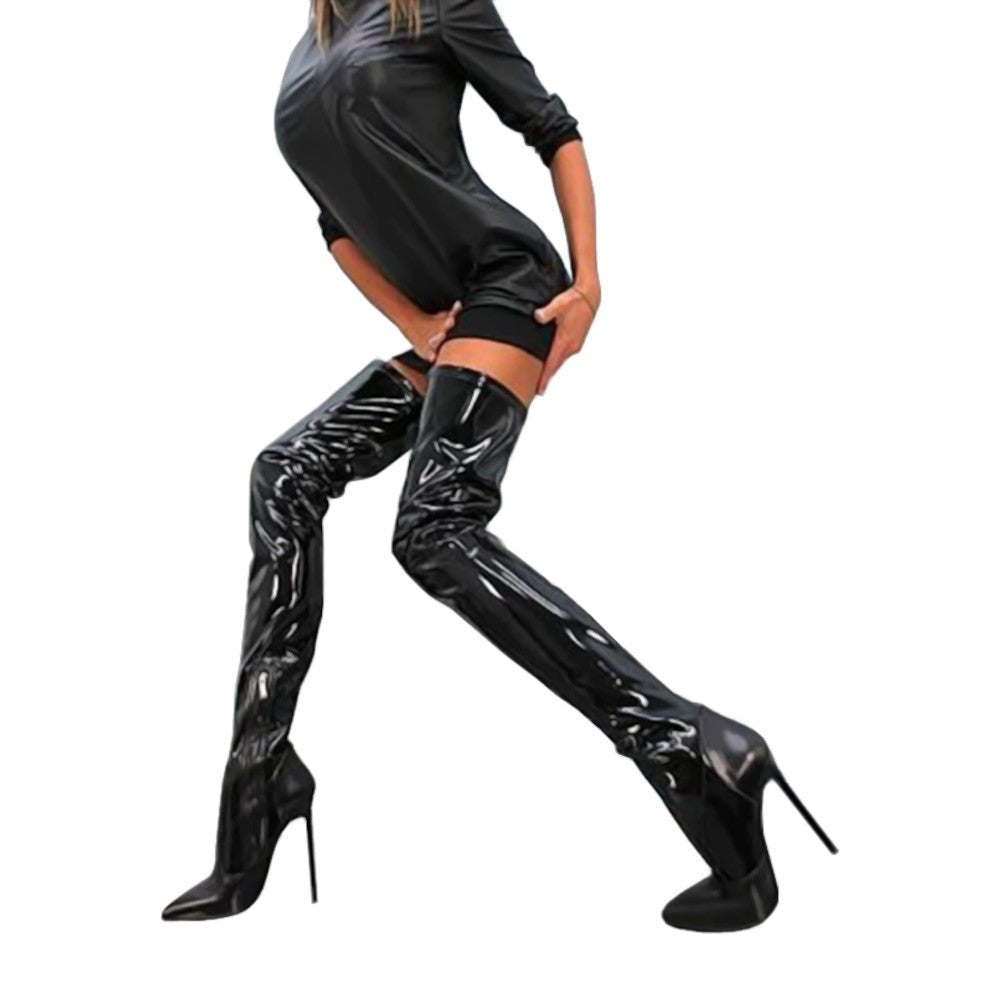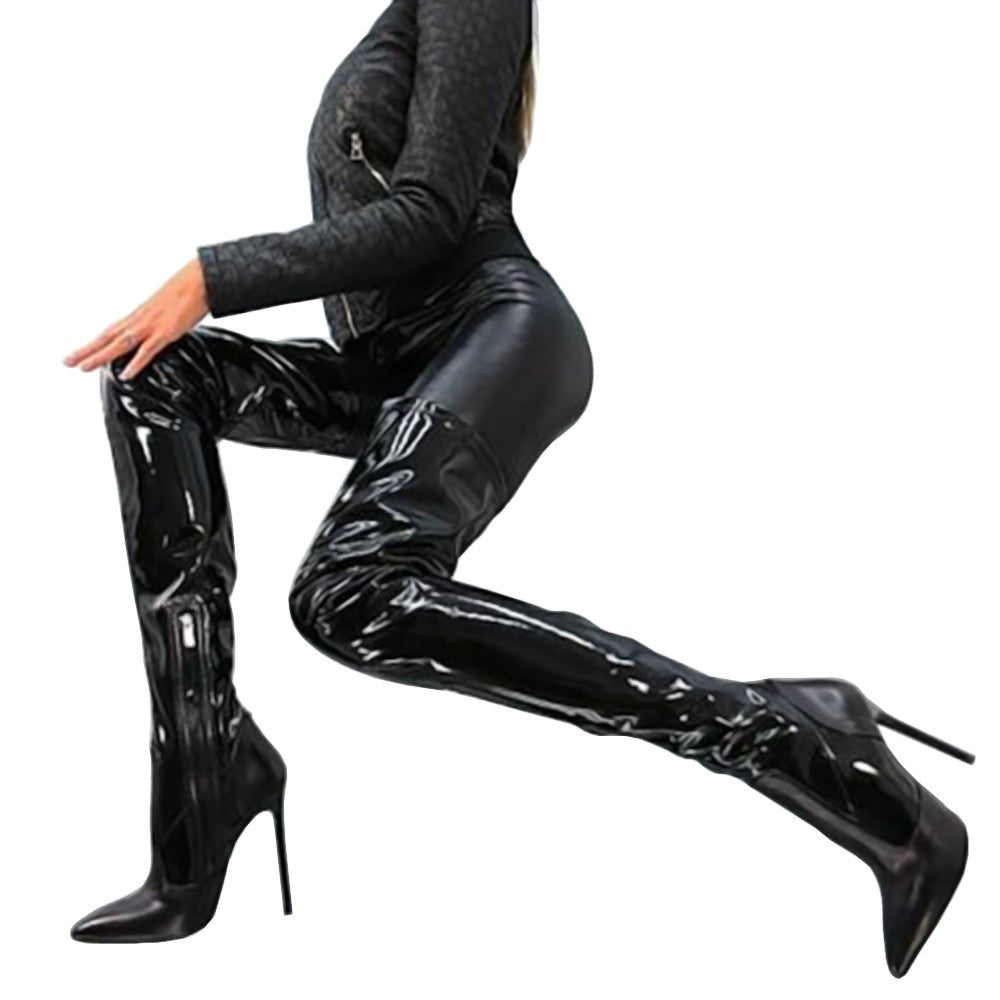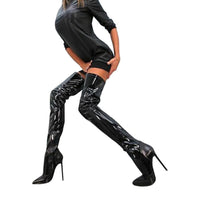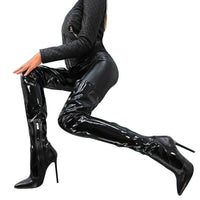 Sexy Stiletto Heeled Latex Boots
Do you dress to express? Or are you the one who always wants to make a statement and be the center of attention? Whether you're attending a special occasion, or you're just out partying with your friends, we have the perfect item to make sure you'll always be dressed up to the nines. You can count on the Sexy Stiletto Heeled boots to leave a mark and steal the show for you!

These boots are made of premium-quality latex, a versatile material that's well-loved in the fashion industry and in the BDSM world, too. It's not only stylish, but it's also durable. And because this footwear is made of this pliable component, you can expect that it will hug you tighter than your favorite jeans.

These thigh-high boots will complete any outfit and make you look more mesmerizing. The pointed-toe design never goes out of style, and the thin stiletto high heels are timeless, too! Each shoe has a heel cup for added protection. You can easily slip in and out of these boots because they have zippers that are sewn seamlessly at the sides.

You can pair these beauties with anything—from micromini skirts to leggings or even lacy lingerie! The possibilities are endless, and you can expect to slay any outfit as long as you have these classy boots on. However, be wary of any latex allergies as this aspect can pose a serious risk if overlooked.

The Sexy Stiletto Heeled boots come in 14 sizes, so you can check which one suits you. Do not miss the chance of getting a pair today. Own the street like it's your catwalk, and strut your stuff with these high-cut boots. You know they're hard to resist, so don't fight it. Purchase them before stocks run out! Click that button now.
Specifications
| | |
| --- | --- |
| Color | Black |
| Material | Latex |
| Sizes | 4, 5, 6, 7, 8, 8.5, 9, 9.5, 10, 10.5, 11, 12, 13, 14 - Refer to the size chart below for the measurements |
| Recommended for | Women |
| Washing Tips and General Instructions | Wash with warm water. Avoid detergents and soaps. Always wipe away excess water with a soft towel and leave to dry flat or hang to drip dry. Never tumble dry, dry clean, or iron. Do not use detergent or bleach. |
Sizing Guide