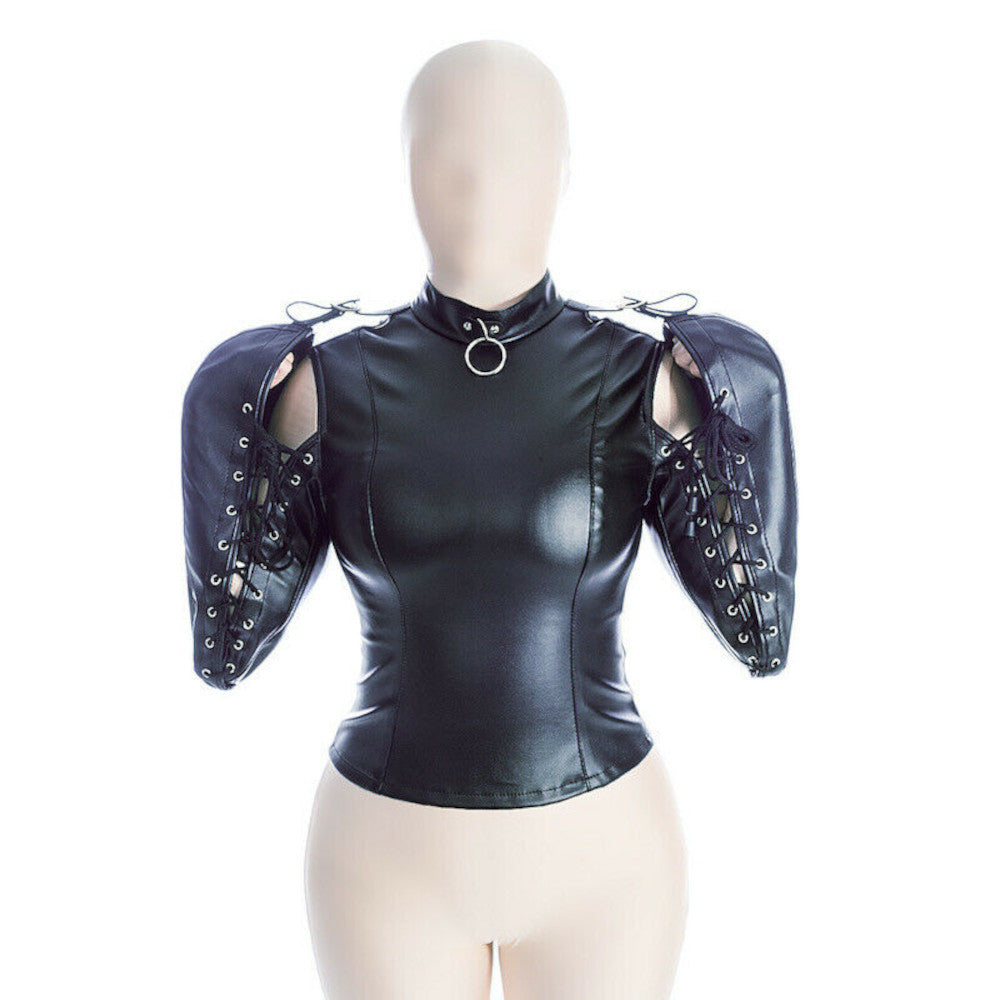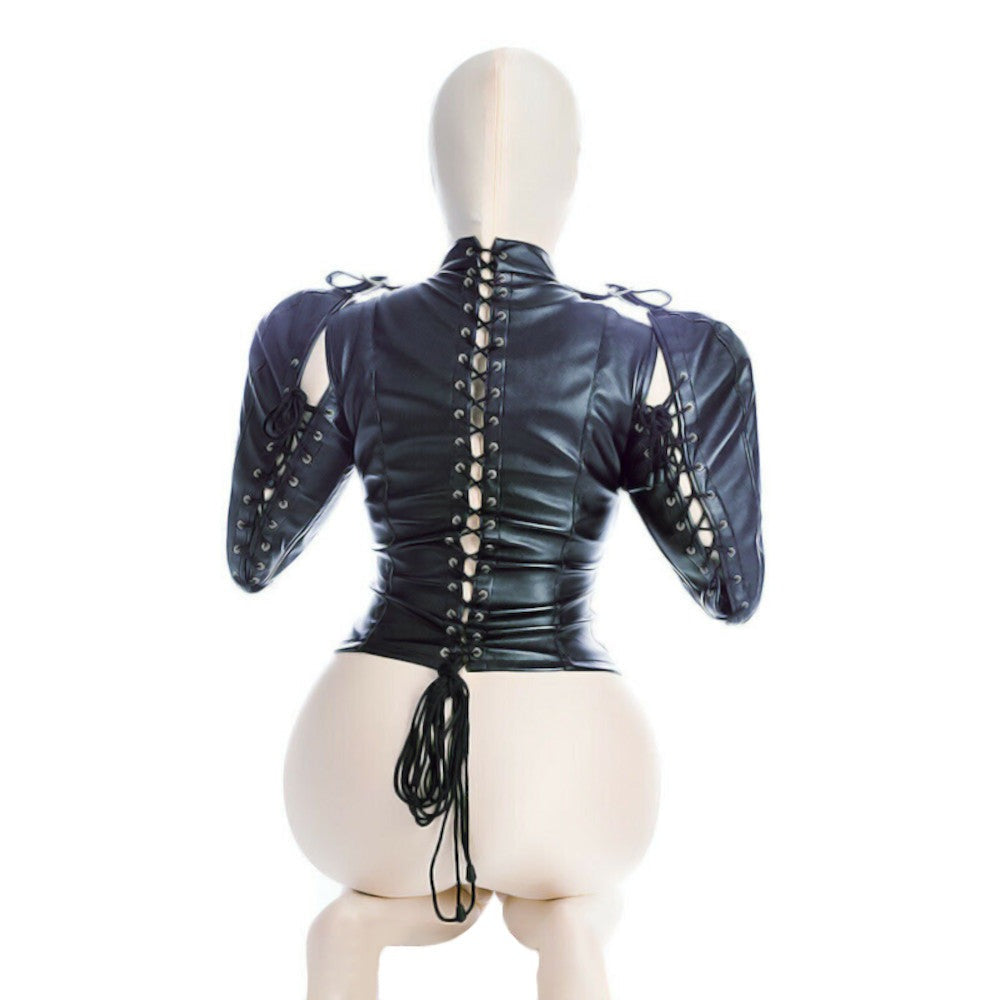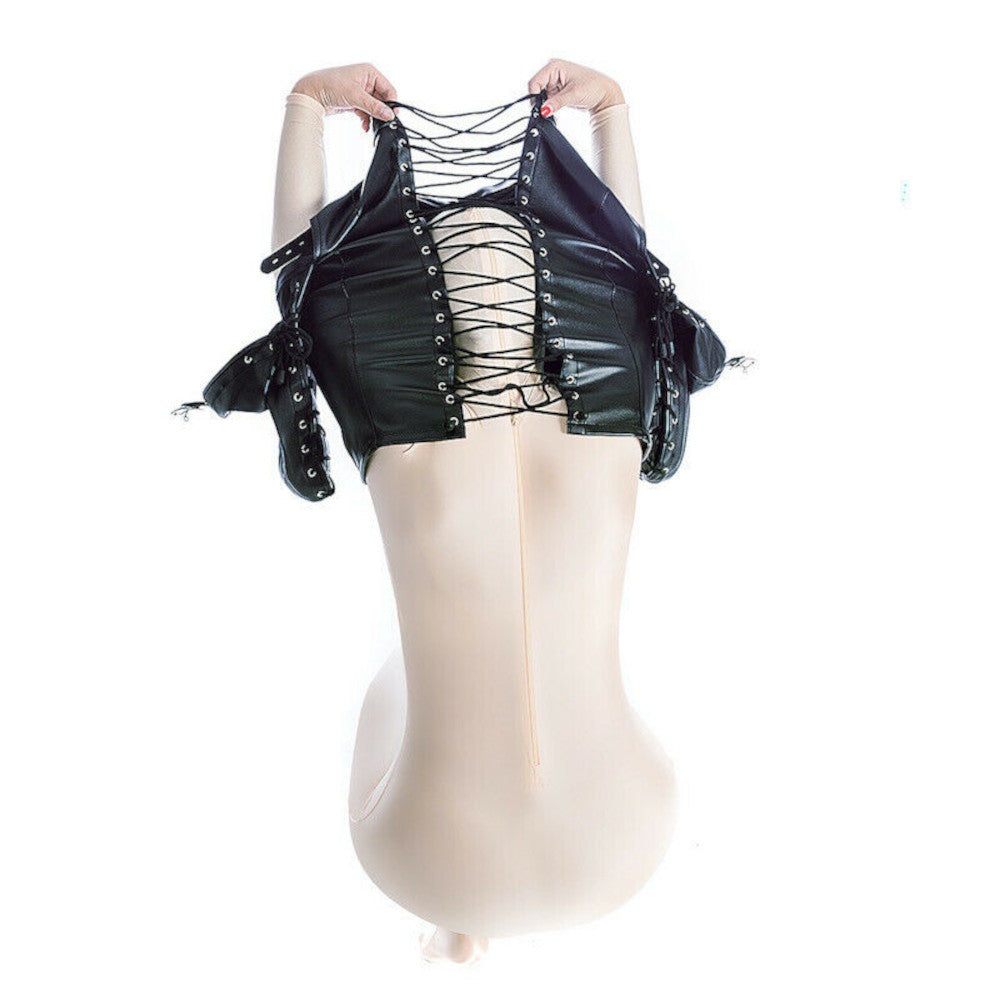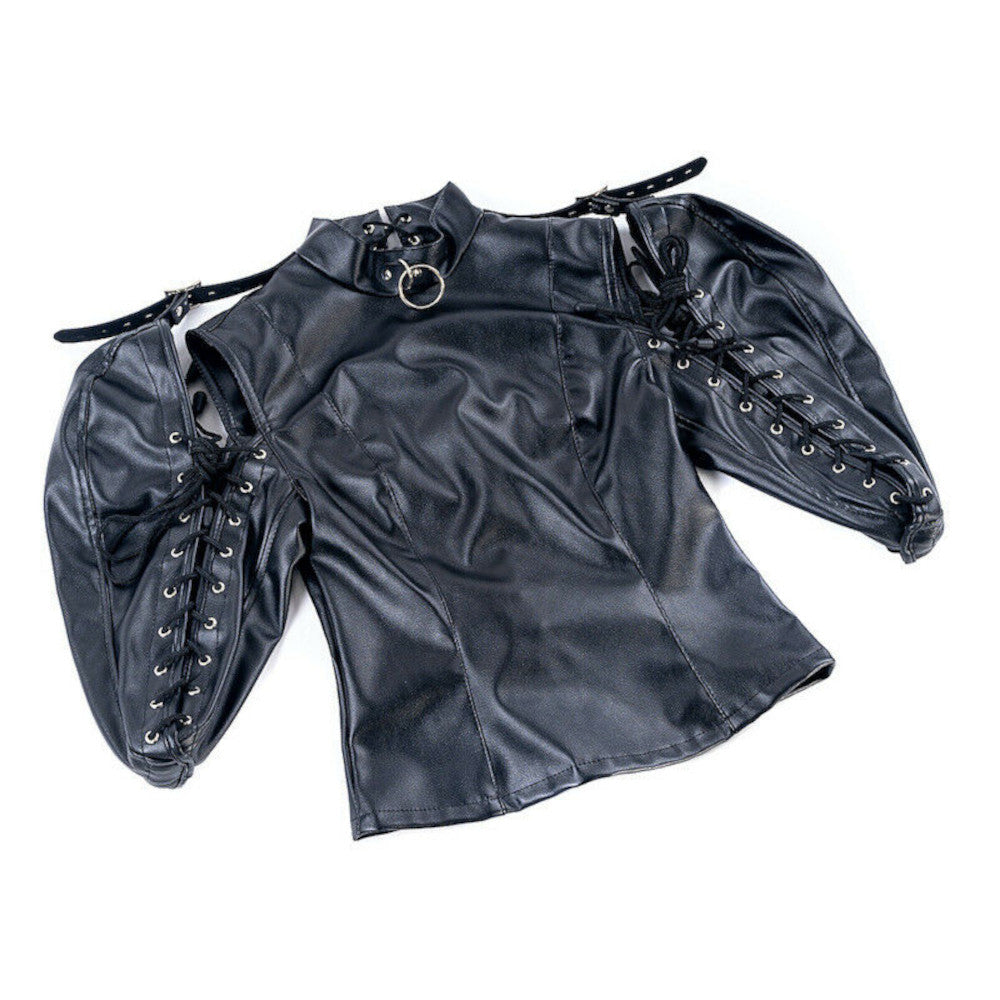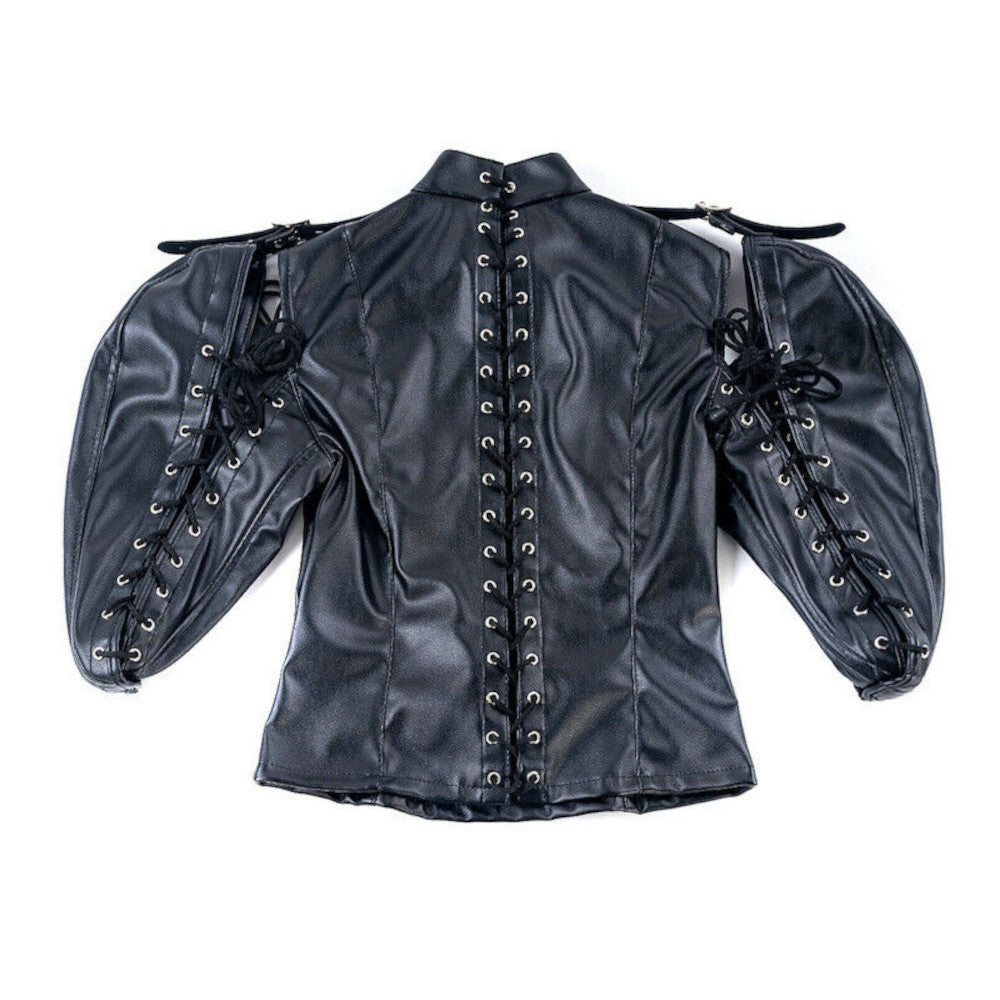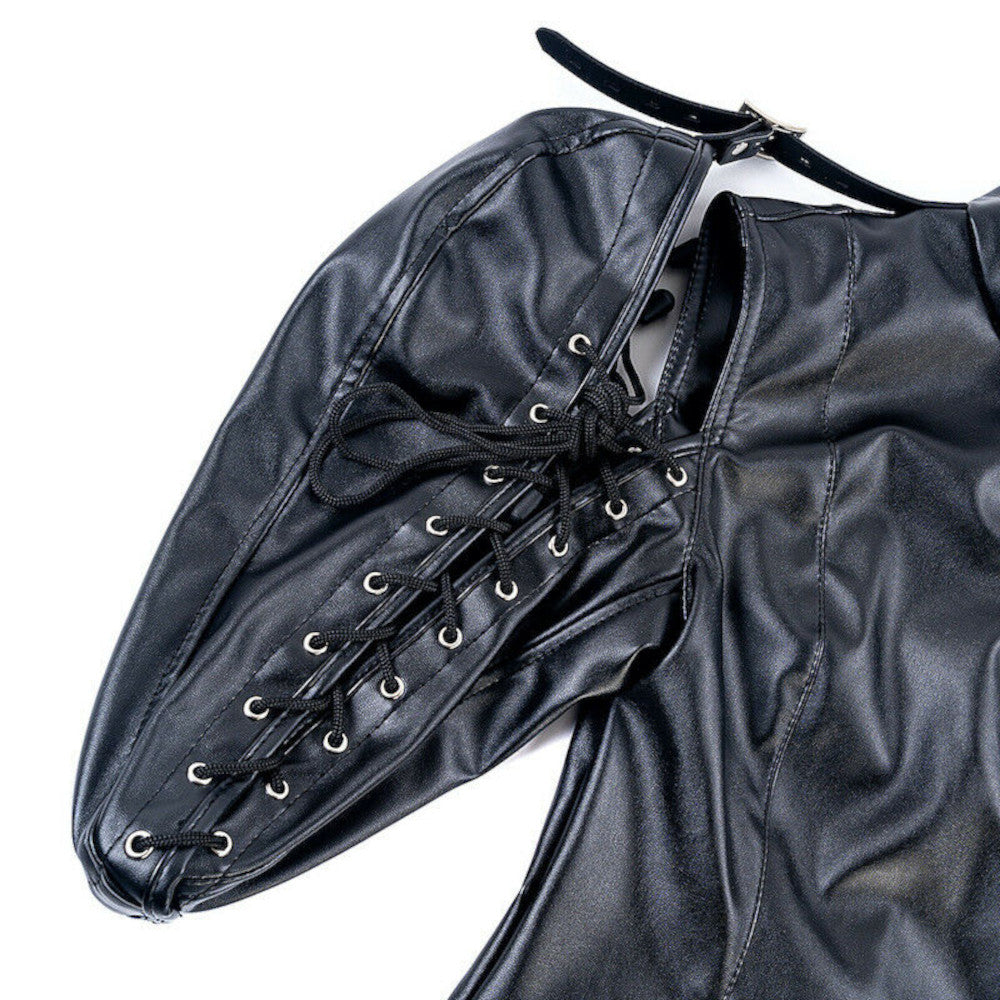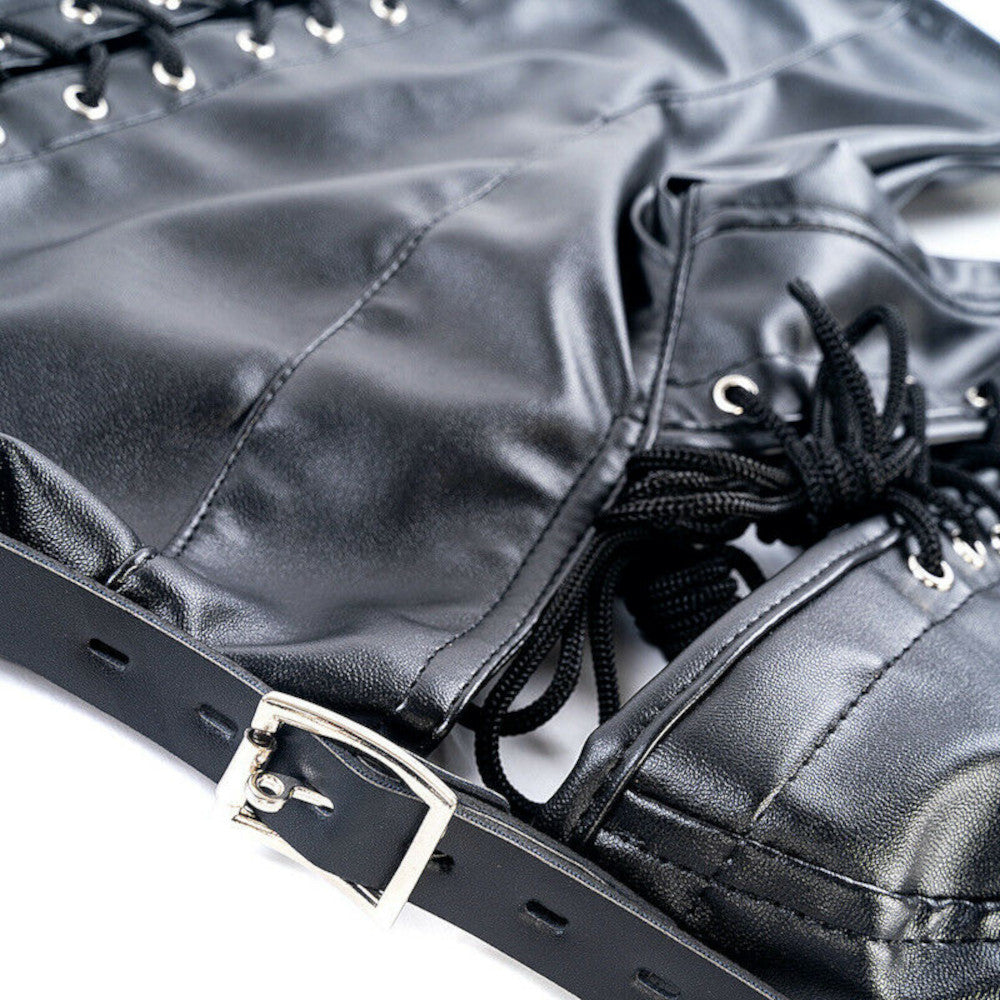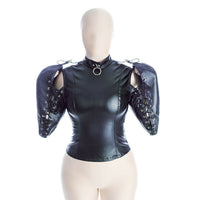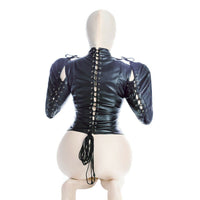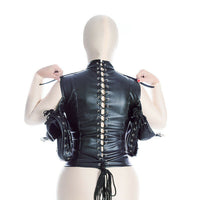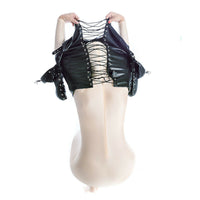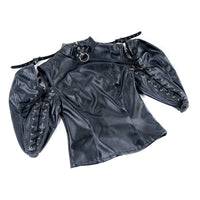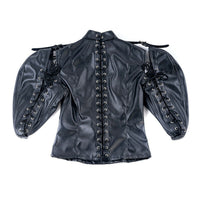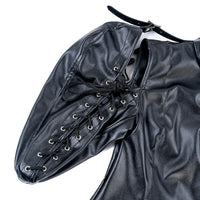 Is your partner too much to handle? It's time to teach her a lesson about obedience—and no, that does not involve the usual tools like cuffs and ropes. A Sub as stubborn as the one you have can't be tamed with the regulars. You need something more efficient but stylish: something like the Sexy Sub Armbinder.

This straitjacket is one-of-a-kind. It is made of high-quality synthetic leather, a UV-resistant material that is very easy to maintain. A favorite among fashion designers and manufacturers, this lower-cost alternative to genuine leather is more manageable to work with because it can be stitched seamlessly.

Restrain your partner from moving her arms by making her wear this black garment. This unique apparel will guarantee a smooth bondage session with just a few twists and knots. It has a high neckline with a dangling O-ring, so you can be creative and attach a leash to the jacket if you're up for some pet play. Unlike other straitjackets, this garment fits snugly on her body, so her curves are more emphasized. Its sleeves are bent instead of having straight and closed ones. All you have to do is tighten the laces at the side of the sleeves so that her fists will touch her shoulder blades—and will stay that way throughout your session. Then, you have to connect the belt at the sleeve to the other strap sewn at the shoulders to fix them together. The grommets at the back of the jacket are also laced up, and you can pull them tightly or loosely, depending on your preference.

The Sexy Sub Armbinder is available in M, L, and XL sizes, so you can choose which one fits best on your partner.

Making her stay still has never been this easy. Add this item to your cart today!
Specifications
Color/Type
Black
Material
Synthetic Leather
Dimension
Length:
M: 61.02-66.93 inches
L: 64.96-70.87 inches
XL: 66.93-72.83 inches
Width/Diameter:
M: N/A
L: N/A
XL: N/A