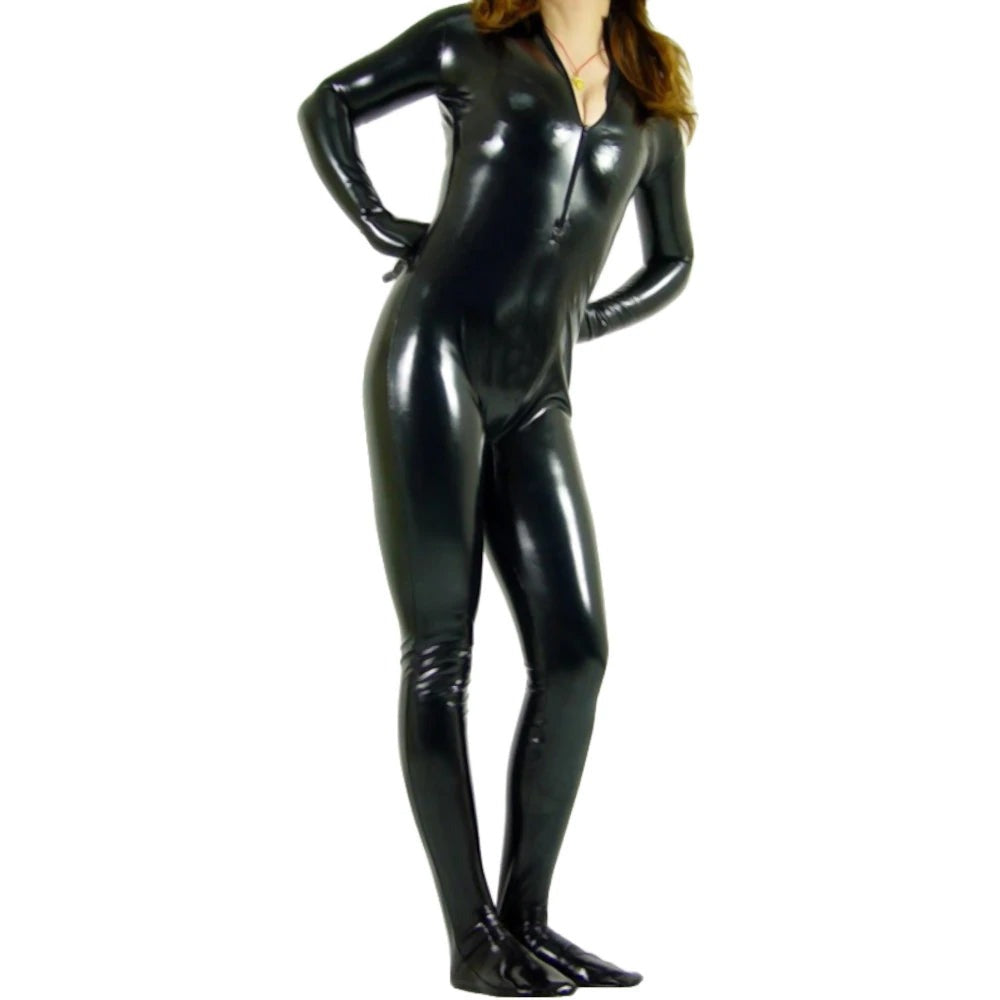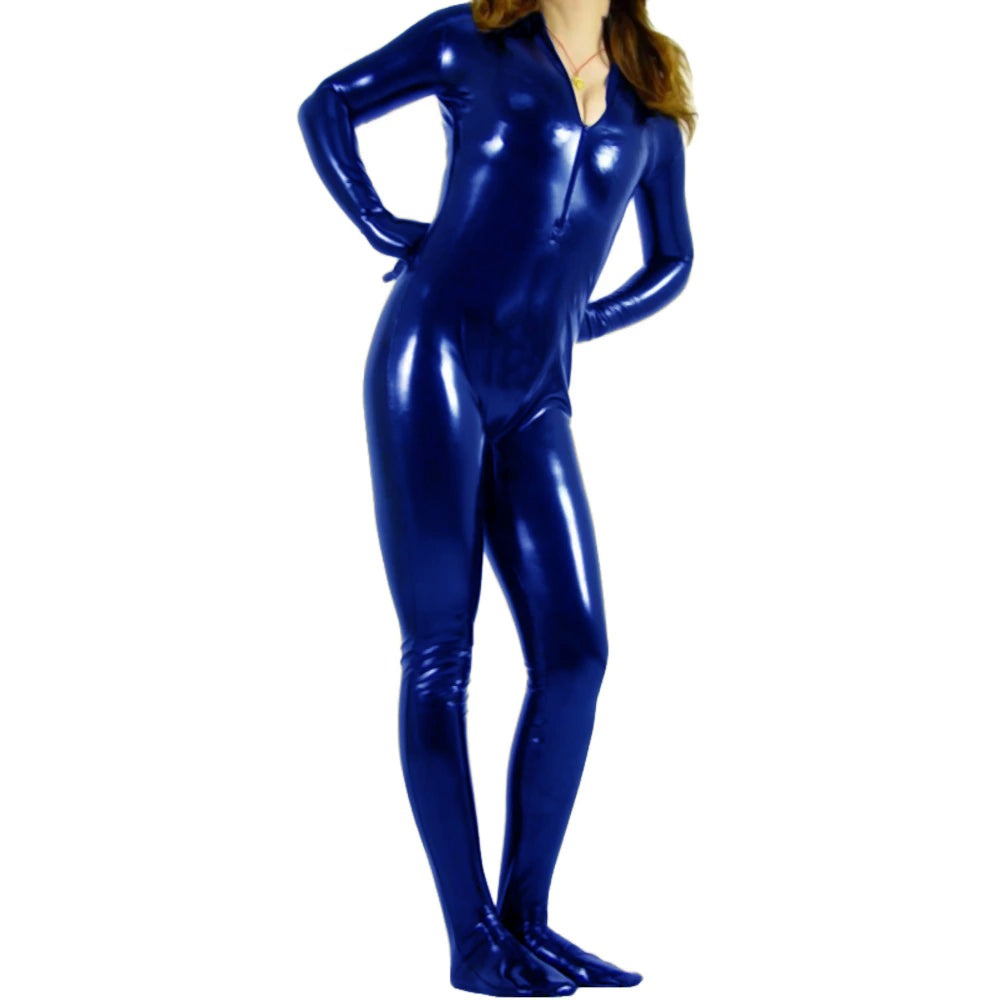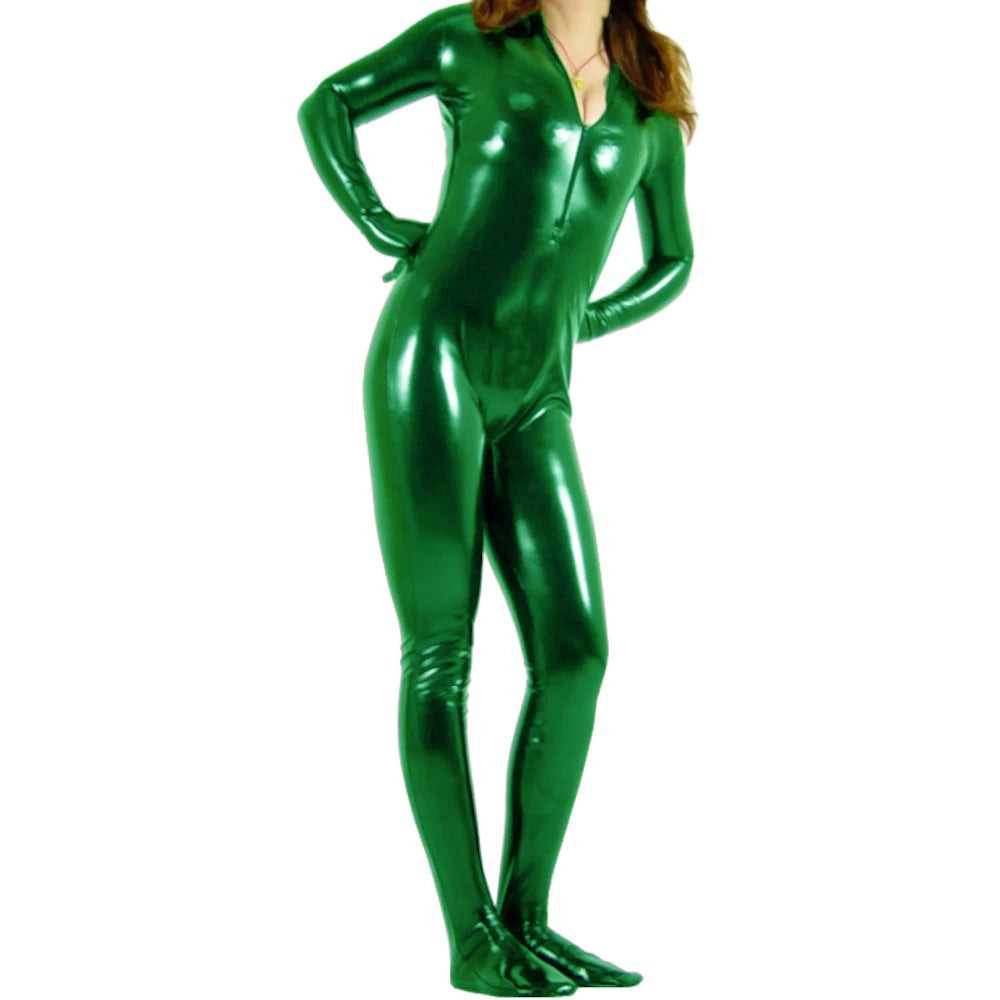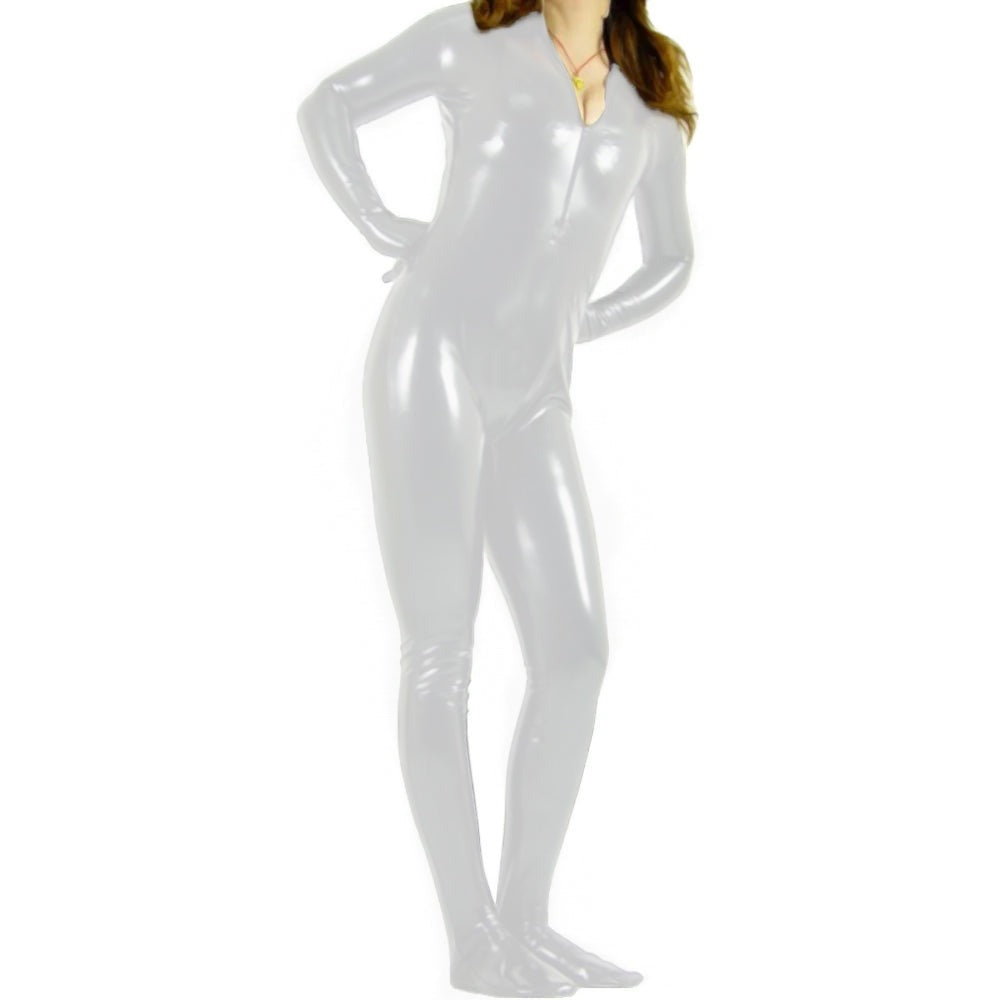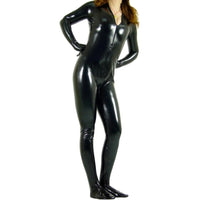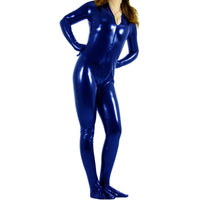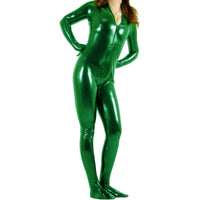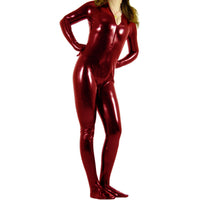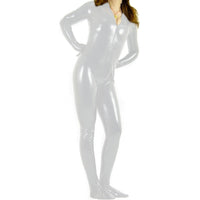 Shiny Front Zipped Catsuit
All you want is to have fun in the bedroom and have longer-lasting foreplay. But being naked has become old and boring. The two of you don't find so much excitement in taking off all your clothes anymore. So here's the Shiny Front Zipped Catsuit, which either or both of you can wear to spice things up in your bedroom.

The shiny catsuit is available in different metallic colors. Go for black if you like a classic catsuit, one that made Michelle Pfeiffer the iconic Catwoman. Or why not buy black and white full bodysuits to represent the yin and yang. Red is vibrant, and blue is cool. You can always opt to have the same colors, but why not enjoy two different shades? All in metallic lycra, the suit won't be needing some polishing.

This basic bodysuit offers long sleeves and full-length legs for maximum coverage. With a front zipper, you can put it on with ease. This convenient zipper extends from the neck down to the chest, so you can look fully covered or show some cleavage or a hairy chest if you want to. You won't have to splurge on gloves and socks anymore because the suit will envelop your body, including your hands and feet. All you need is a hood if you are into bondage play.

Lusciously smooth, this body-hugging suit will flatter your curves or his muscles. Tight yet comfortable, the shiny catsuit stretches well to allow you to move however you want. Bend over, split, or hop around, and it won't rip or tear. The fabric is made for bedroom fun, and the suit is sewn with great care.

It's a low-maintenance outfit, as you can toss it in the washing machine. Besides detergent, add a bit of baking soda to make it smell great.

Discover more thrill and fun when you're covered in shiny bodysuits. Buy now!

Specifications
| | |
| --- | --- |
| Color | White, Black, Blue, Red, Green |
| Material | Shiny Metallic Lycra |
| Sizes | S, M, L, XL, XXL - Refer to the size chart below for the measurements |
| Recommended for | Unisex |
| Washing Tips and General Instructions | Hand-wash with warm water and mild detergent. Hang to dry. Do not iron. |
Sizing Guide