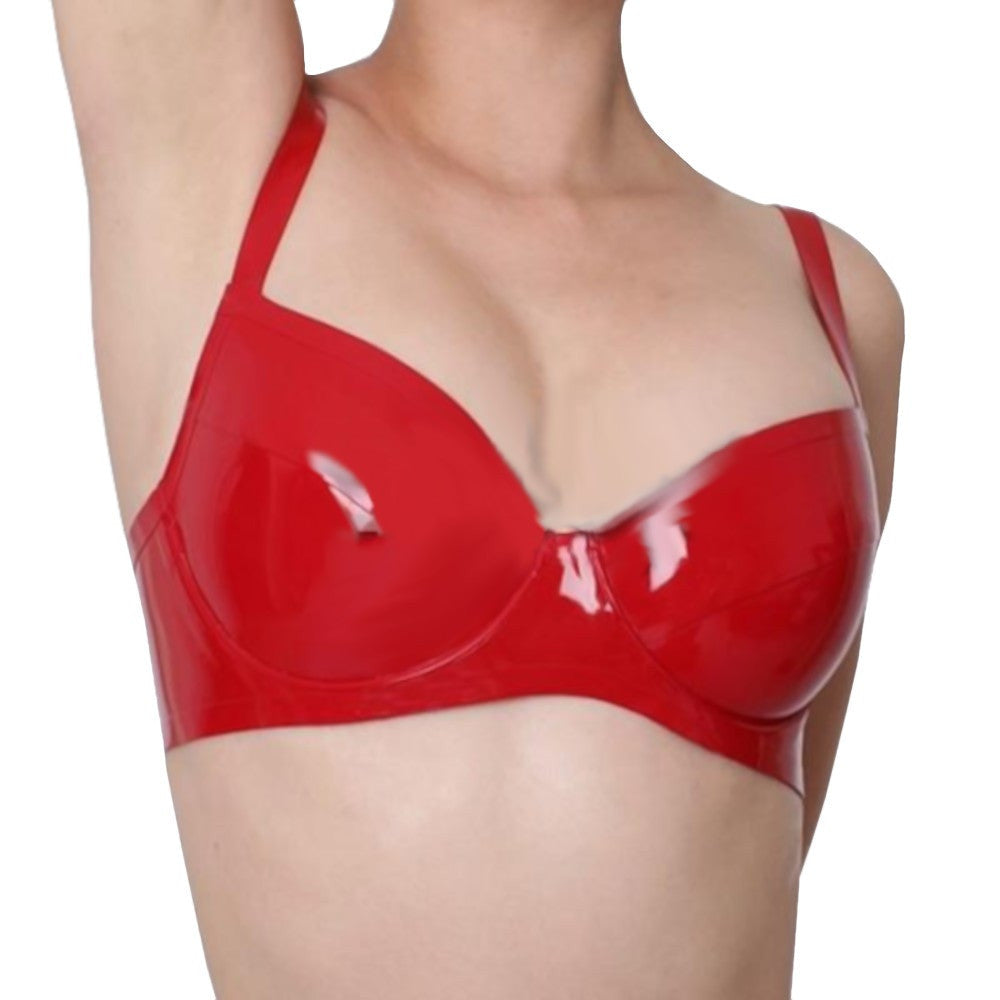 Be as fierce as a lioness. And like the feisty female predator that you are, lure your partner in the bed and use your lovely breasts as bait.

And to make your bosom look more sumptuous and tempting, you should wear a brassiere that will give it a more appetizing guise, just like this Lovely Lioness Latex Bra.

This piece may seem like a typical brassiere at a glance. But once you feel its body-hugging texture and bust-lifting design, you'll gain the confidence you need to face the night ahead. The cups will hold your breasts with comfort and caress, while the straps will give them a boost, so you can flaunt your cleavage while performing an erotic dance.

With your oozing self-confidence and this bra to make you look more attractive, your prey will be helpless, and he won't be able to resist making love with you. It is available in several bands and cup sizes. Get the right size for a more comfortable fit.

But all of these efforts to look sensual will go to waste if you're wearing a filthy and stinky brassiere. For this reason, you should not forget to wash this piece within eight hours of wear. With just a solution of warm water and mild soap, it will be as fresh as new.

Handwash it and do not use detergent soaps or bleach. Use clean tap water to give it a thorough rinse. You can hang it up from a hook or use a hanger and leave it to air dry. Make sure that it's away from direct heat to maintain its new-like condition. Moreover, ensure that it is dry and free from moisture before placing it back in its storage.

Get it in in colors red and black! Add this Lovely Lioness Latex Bra to your cart now!
Specifications
Color
Red
Material
Rubber
Sizes
Band Size: 32 inches, 34 inches, 36 inches, 38 inches
Cup Sizes: A, B, C, D
Recommended for
Women
Washing Tips and General Instructions
Handwash with warm water. Use mild soap. Rinse with cool, clean water. Air dry.
Sizing Guide