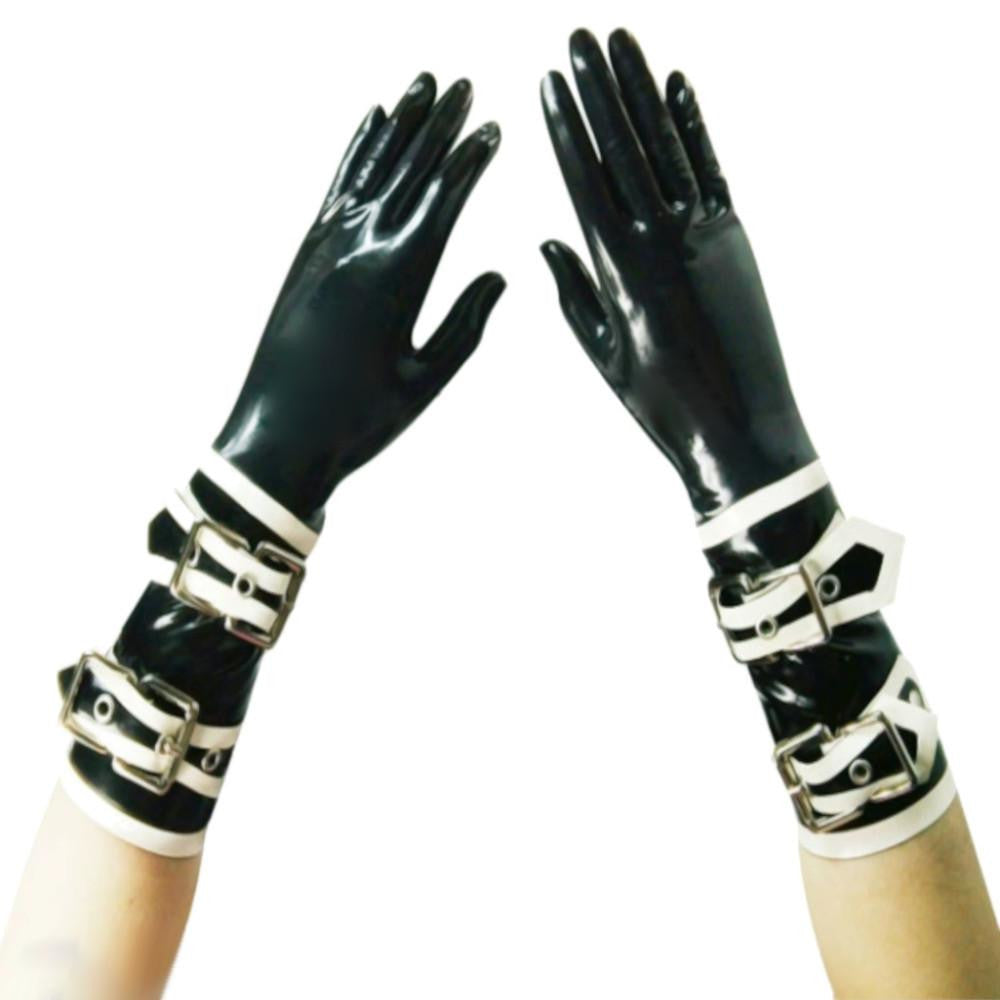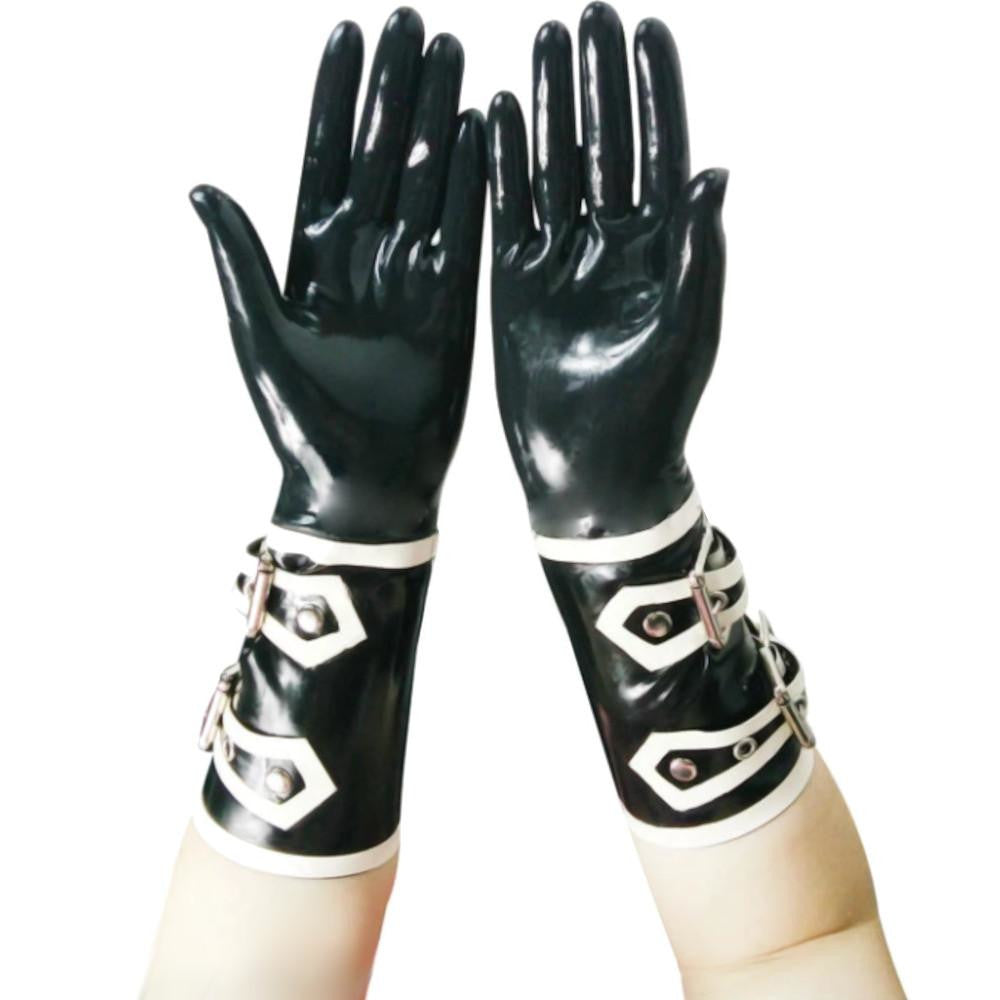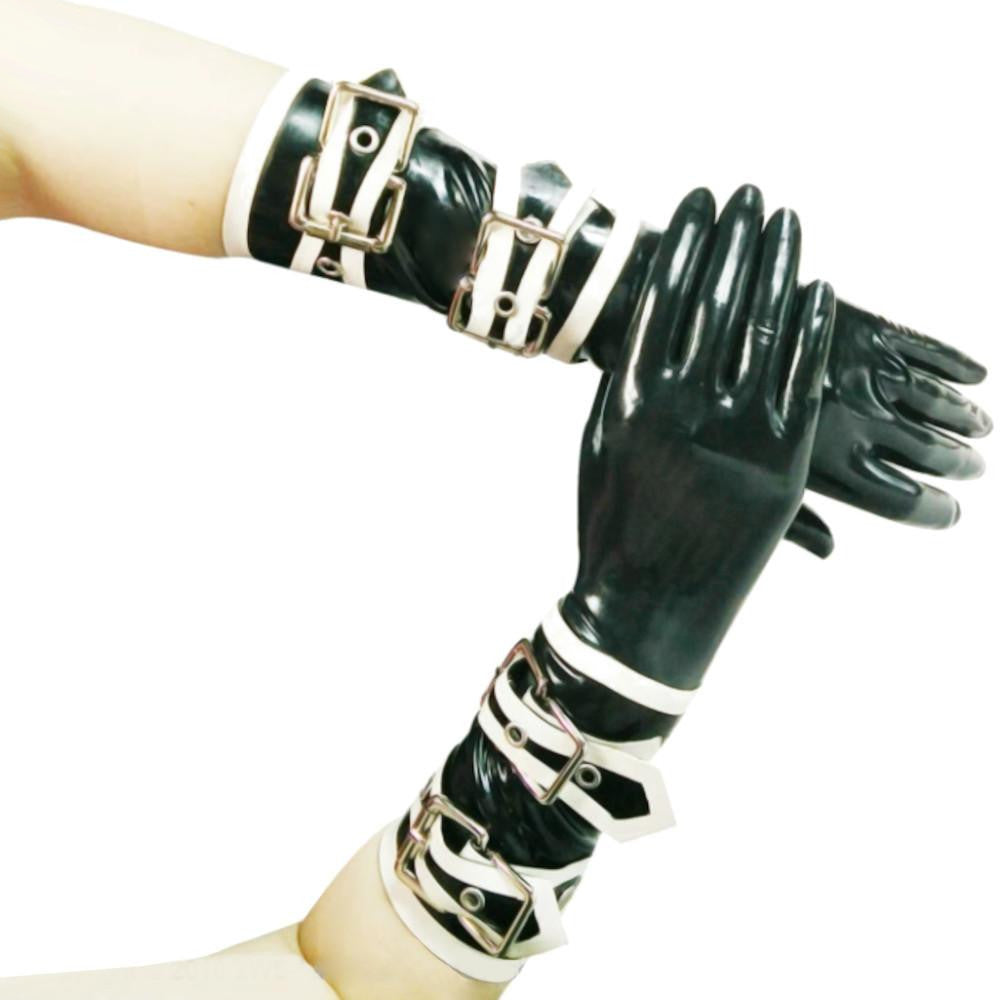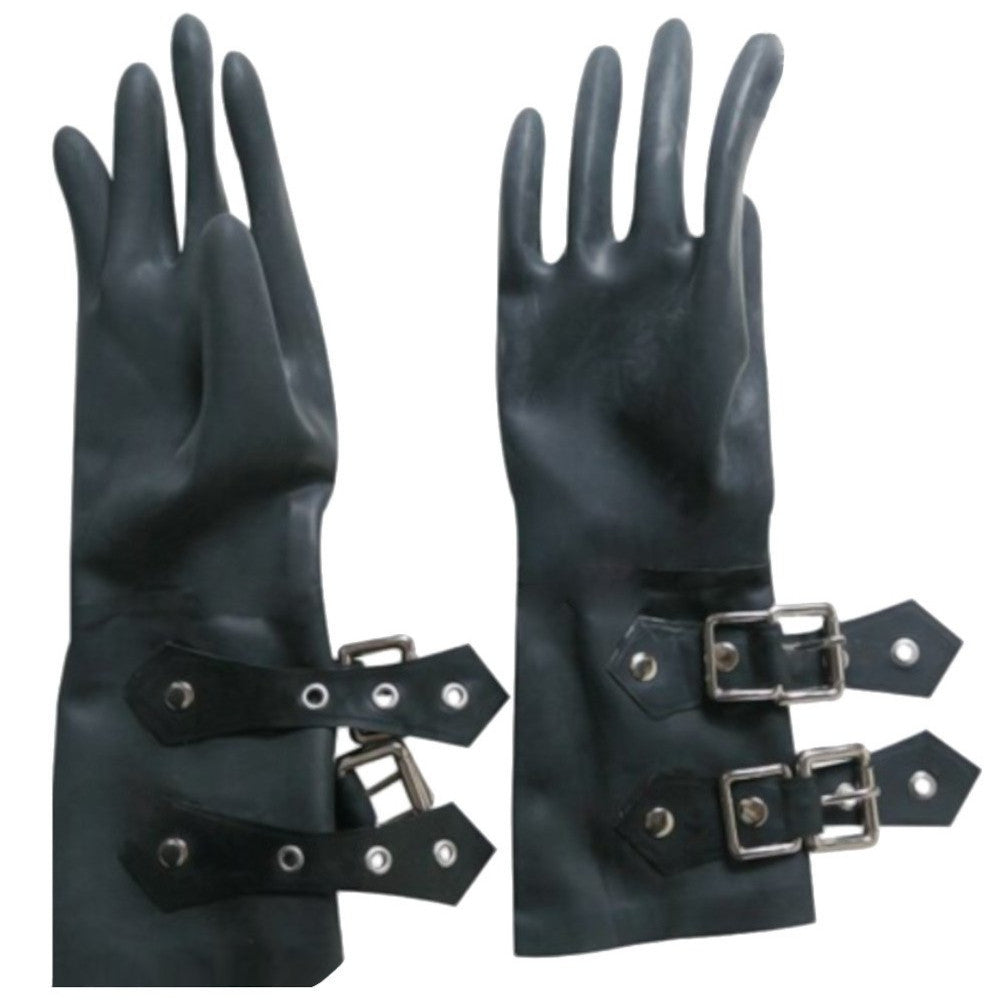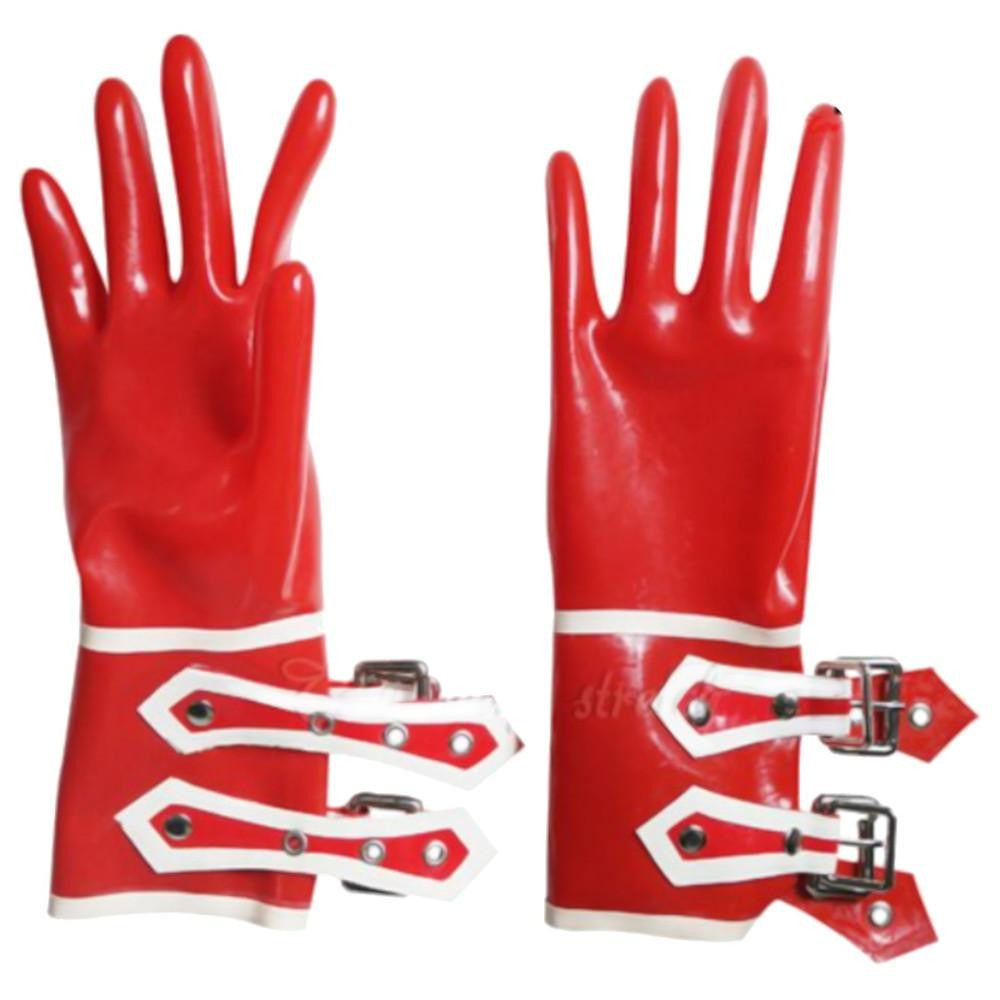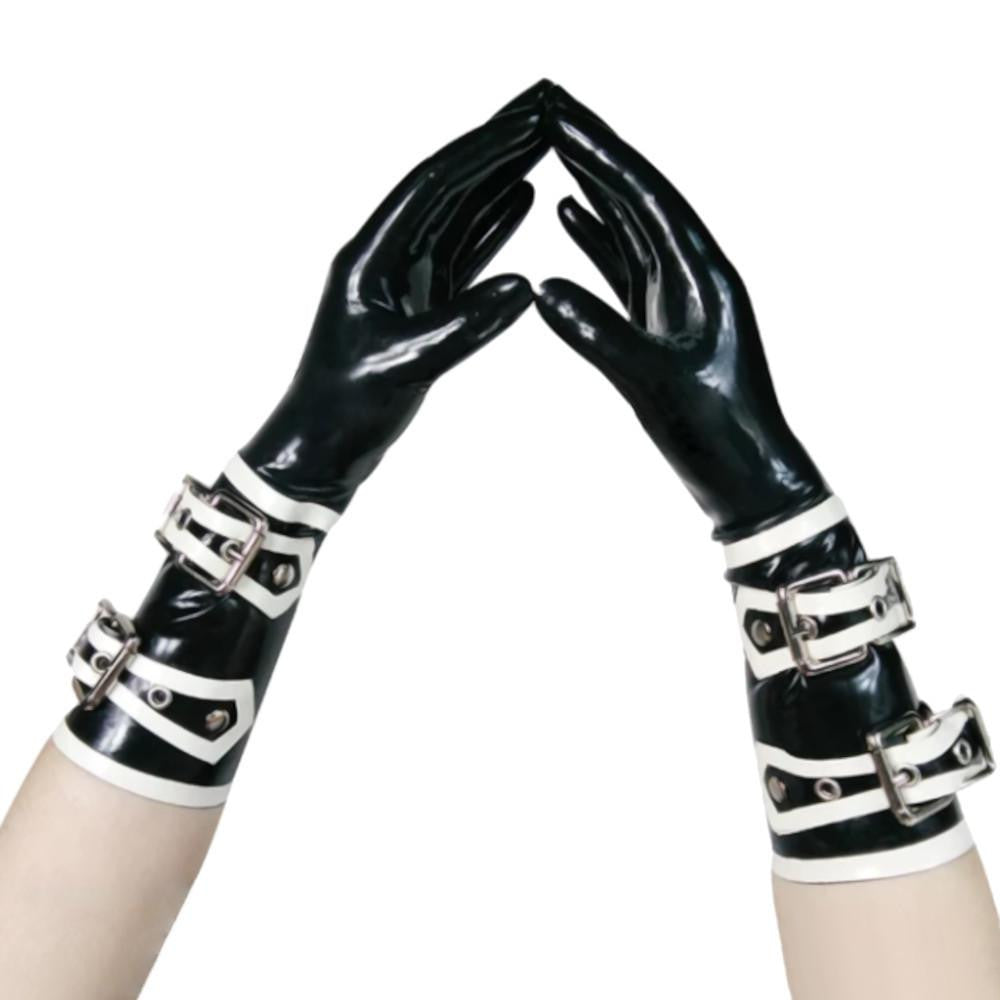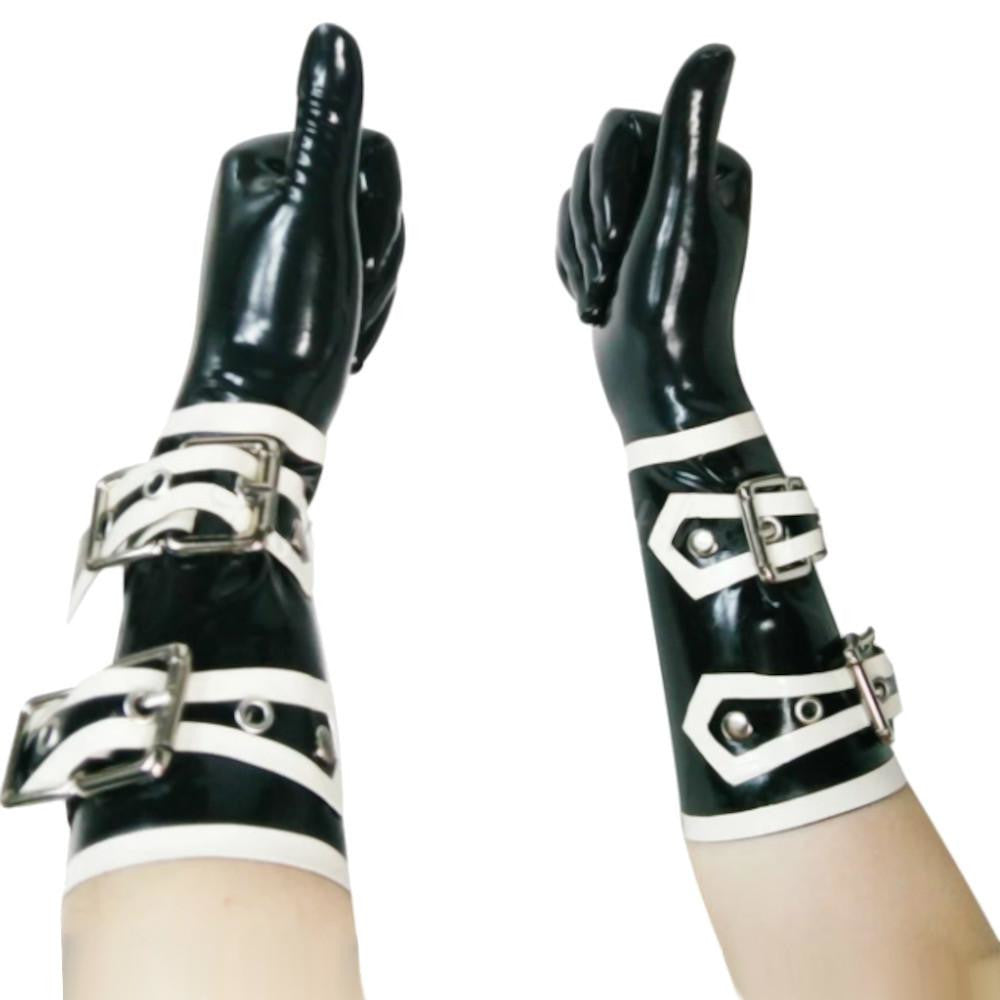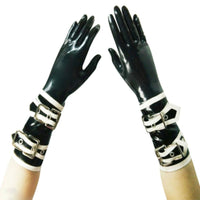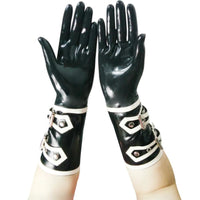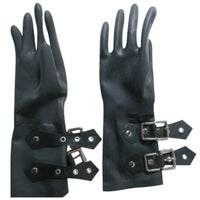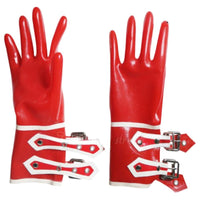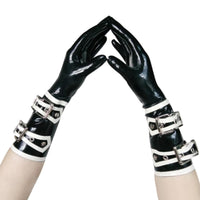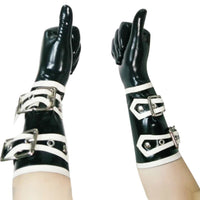 Kinky Latex Fetish Gloves
Don't you hate it when glass plugs slip off your hands? These toys and other sex tools become slippery when wet or lubed. Don't waste another toy; put on a pair of gloves, please! And when you do, don't just go for medical gloves because you need a pair of gloves that will complement your dirty deed. Here are the Kinky Latex Fetish Gloves! Not only will they let you grip your toys securely, but they'll also make you officially a latex fetishist.
You've got your latex catsuits, socks, and a hood. So these gloves will complete your kinky ensemble. These stylish hand coverings extend past the wrists. To secure them, wrap their straps around your arms, then fasten the buckles. There's no way for these gloves to slide off your hands once they are in place. The pair comes in four color options to give you more delight. You can go for black or red with white trimmings or choose plain red or white.

Latex gloves are meant to cling tight to your skin for that sexy look, so pick the size best suited for your hands. These are molded gloves, which explains why there are no visible seams. Bring out their deep glossy shine using silicone-based polish, and never attempt to use oil-based ones as they will degrade the material.

These latex gloves will last long, provided you take care of them. Wash them with your hands in warm water sans detergent or soap. You can use mild shampoo instead. Wipe the inside, then hang to dry. These latex gloves won't last if you expose them to sunlight or keep them near something hot. Store them at room temperature if you want to enjoy them many times.

You can't be that completely stunning if your hands are not wrapped in stylish latex gloves. So buy the Kinky Latex Fetish Gloves now!

Specifications
| | |
| --- | --- |
| Color | Black with White Trim, Red with White Trim, All Black, All Red |
| Material | Latex |
| Sizes | S, M, L, XL - Refer to the size chart below for the measurements |
| Recommended for | Women |
| Washing Tips and General Instructions | Handwash in warm water. Do not use detergent or soap. Hang to dry. Do not iron. |
Sizing Guide