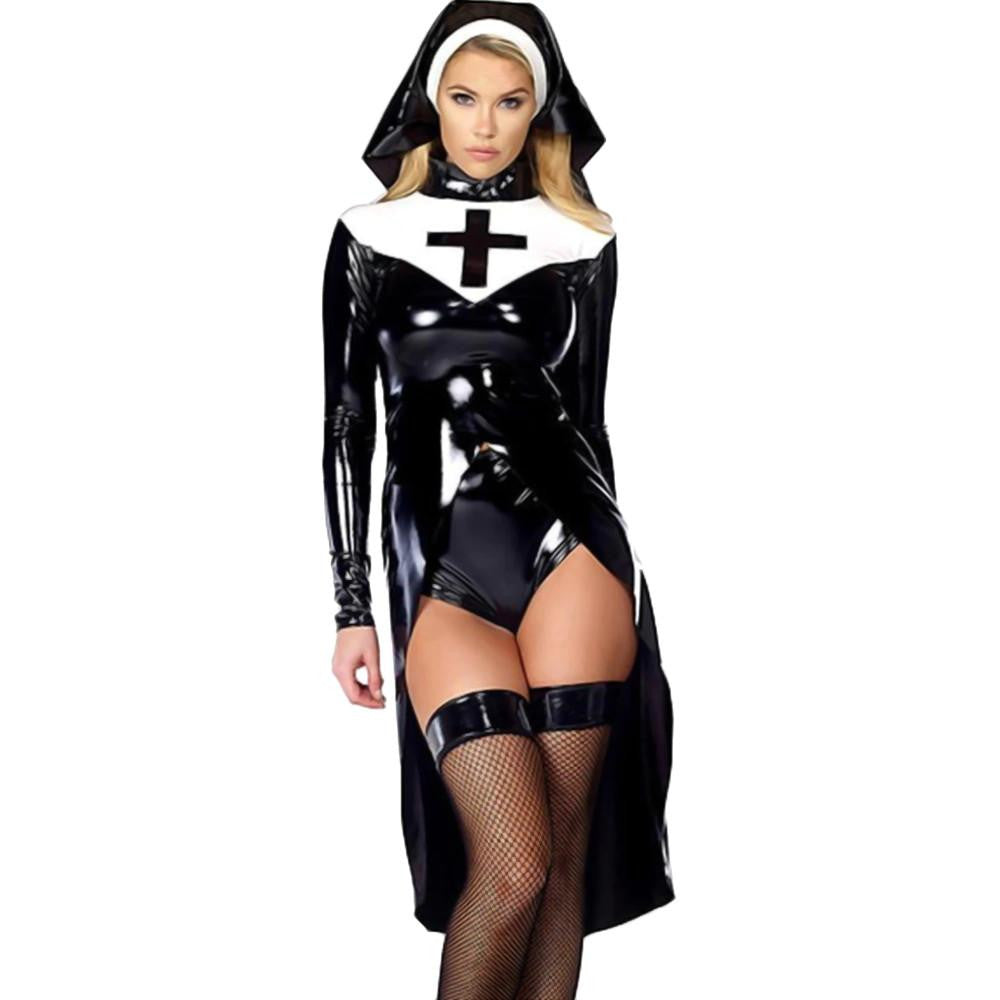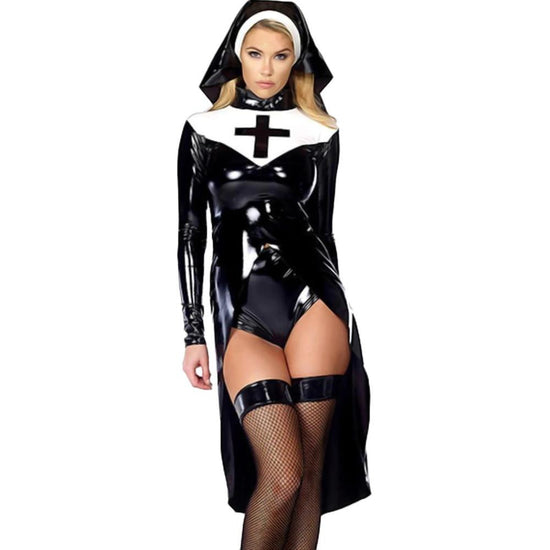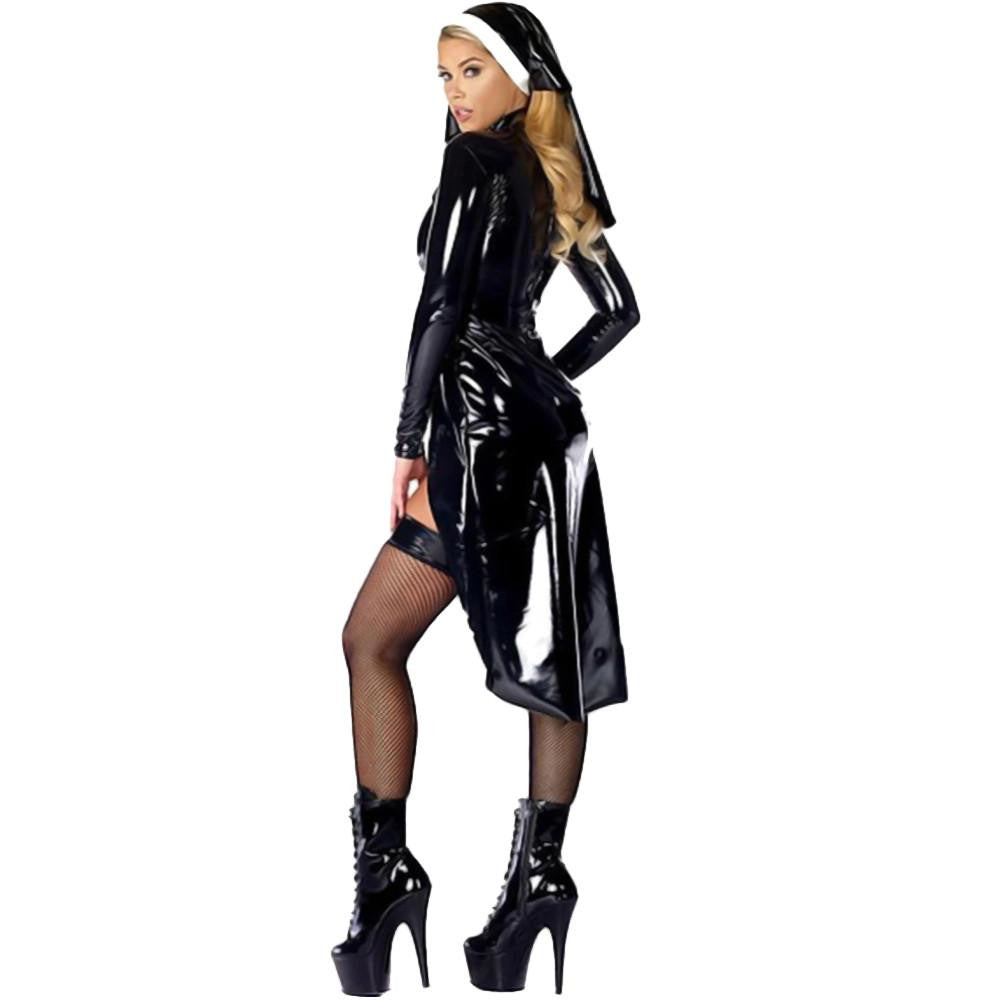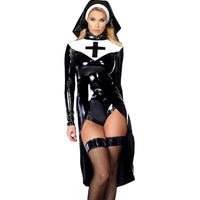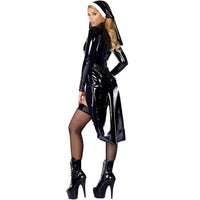 When you go nice, you're an angel. But once you go naughty, you open Pandora's Box and let all the sins out. There's no middle-ground for you—it's all extremes. Even when it comes to sex, you always like to go all out. Call it scandalous, but that's how you like it.

So for your next sexy time, ward off the evil spirits of boredom with the Sinful Sexy Nun Costume. This high-quality faux leather outfit carries the good news of pleasure, so you can expect nothing but absolute elation.

The glossy fabric is nothing short of stunning. This habit consists of a garb, a veil, and a naughty undergarment. The dress has long sleeves that cover your entire arms up to your wrists. It also has a turtleneck collar to achieve that innocent look. It's a snug-fitting dress that hugs your bosoms and clings to your tiny waist. But the ultimate tell-all is the V-cut slit at the front of the skirt. It reveals your thighs and goes all the way up to your abs. But don't worry about being too revealing because this costume comes with shiny underwear, too! Of course, this set features a sleek veil too! What's a nun's habit without that iconic head attire?

This outfit is complete with a black headscarf with a crisp white lining to cover your head and keep your hair away from your face. As the material is rigid, it drapes down beautifully over your head. Lastly, this dress has a white patch on the chest area and contains a cross symbol—as if saying that you are the intervention that your lover needs to step up his acts in the bedroom.

Say a little prayer today because you're about to commit a misdemeanor when you purchase the Sinful Sexy Nun Costume. For what it's worth, you and your lover are going to have a good time with it. Buy this piece today!
Specifications
| | |
| --- | --- |
| Color | Black |
| Material | Faux Leather |
| Sizes | S, M, L, XL, XXL - Refer to the size chart below for the measurements |
| Recommended for | Women |
| Washing Tips and General Instructions | You can wash rubber garments on clean warm water. Avoid detergents and soaps. Always wipe away excess water with a soft towel and leave to dry flat or hang up to drip dry. Never tumble dry, dry clean or iron your garment. Do not use washing powder or bleach for washing. |
Sizing Guide