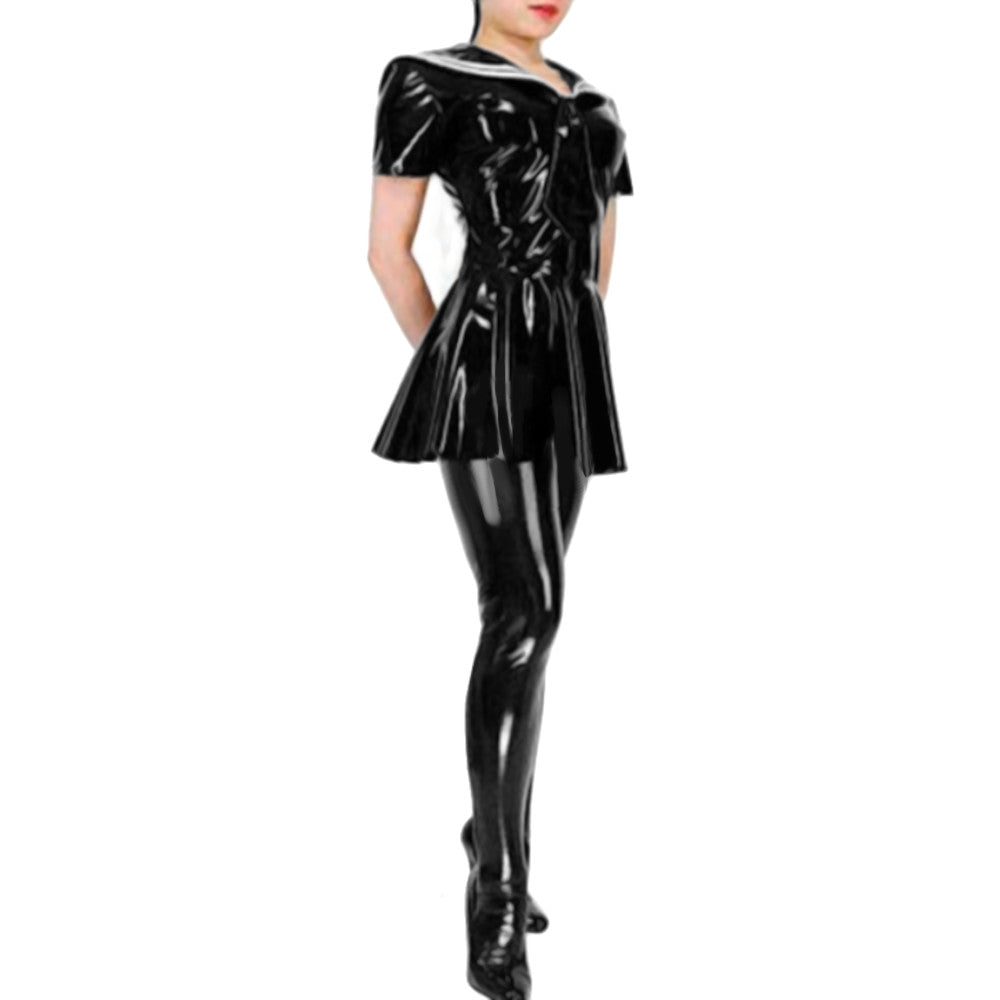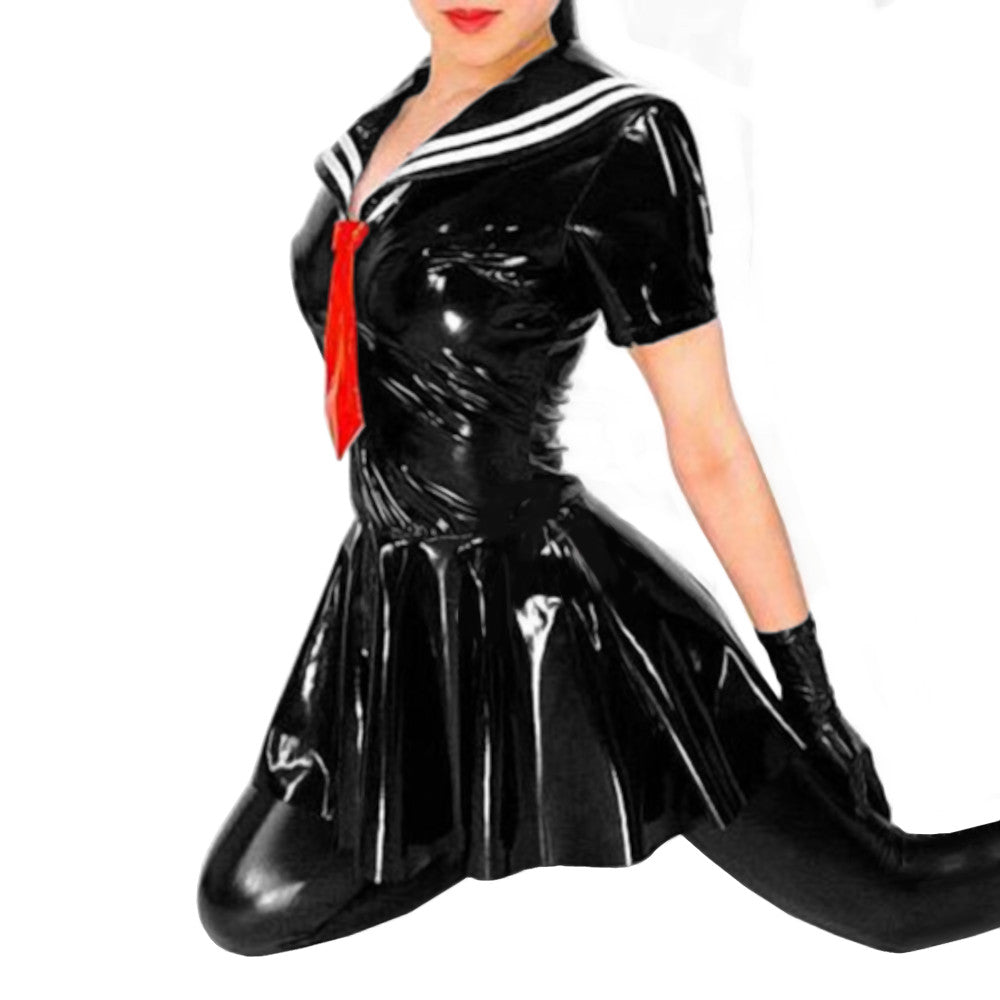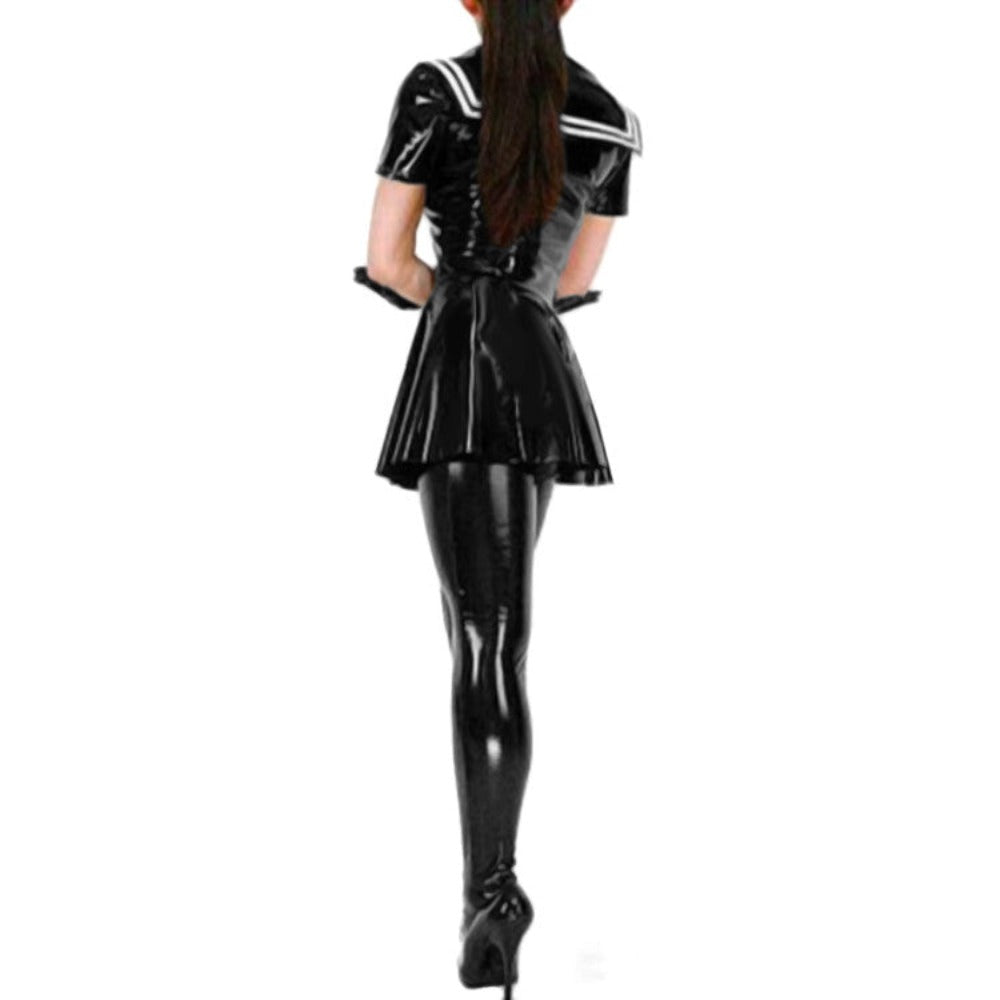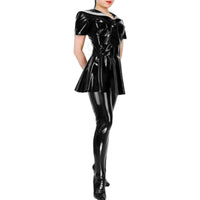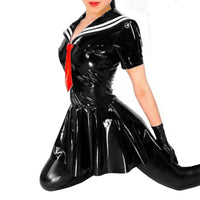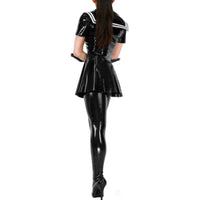 You're lucky to have a partner who's always around when you need him. He always gives you everything without asking for it, and he does this without expecting you to do the same. But that does not mean you should take him for granted. It's nice to return the favor every once in a while. And when you do, go all out. Wear the Sissy Maid PVC Cosplay and engage in a seductive role play!

Now is the time to make one of your wildest fantasies come true. Play the naïve and gullible servant and be at your Master's beck and call while wearing this naughty outfit. This uniform is made of PVC, a popular alternative to latex and leather. Not only is this material more affordable, but it is also durable. Aside from displaying a lovely luster, PVC is oil-resistant, flame-retardant, and weatherproof. No wonder why it is widely used by manufacturers and fashion designers alike.

This outfit looks glossy in black, and its cut will make your sexy curves look more prominent. It features a sailor collar trimmed with crisp white linings for a youthful yet enigmatic appeal. A little necktie hangs on your chest, just below the collar, to complete the look. Its sleeves are of standard length so that you can move your arms freely. This will be very beneficial for lewd things that will ensue later on. This tight-fitting dress hugs your tiny waistline perfectly. But perhaps your biggest takeaway that you want some D is the skirt's high hemline. The soft pleated design also makes it appear as though it is bouncing with your every move. It also grants your partner a peek at your sweet treat whenever you lean and bend—so take advantage of it!

With eight sizes to choose from, you're sure to find what suits you best. So don't think twice and buy the Sissy Maid PVC Cosplay today!


Specifications
| | |
| --- | --- |
| Color | Black |
| Material | PVC |
| Sizes | XXS, XS, S, M, L, XL, XXL, XXXL- Refer to the size chart for the measurements |
| Recommended for | Women |
| Washing Tips and General Instructions | Wash with warm water. Avoid detergents and soaps. Always wipe away excess water with a soft towel and leave to dry flat or hang up to drip dry. Never tumble dry, dry clean, or iron your garment. Do not use washing powder or bleach for washing. |