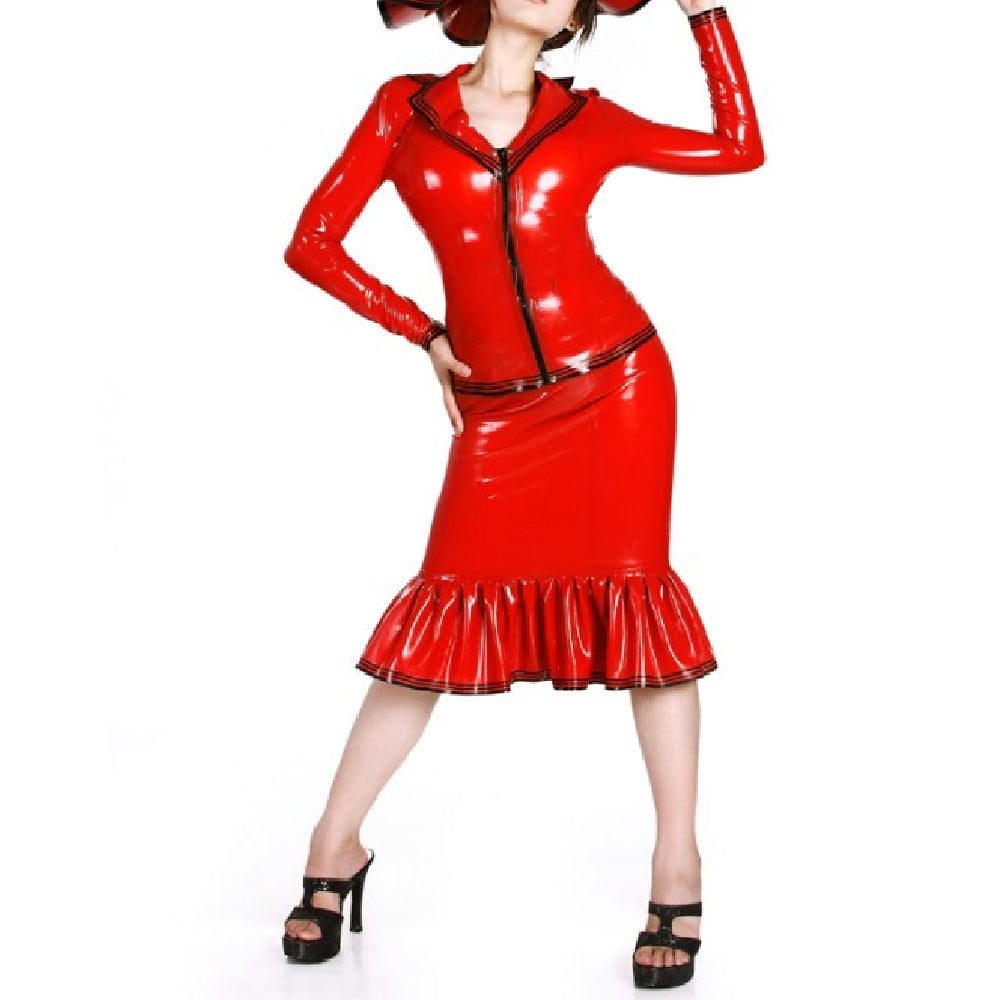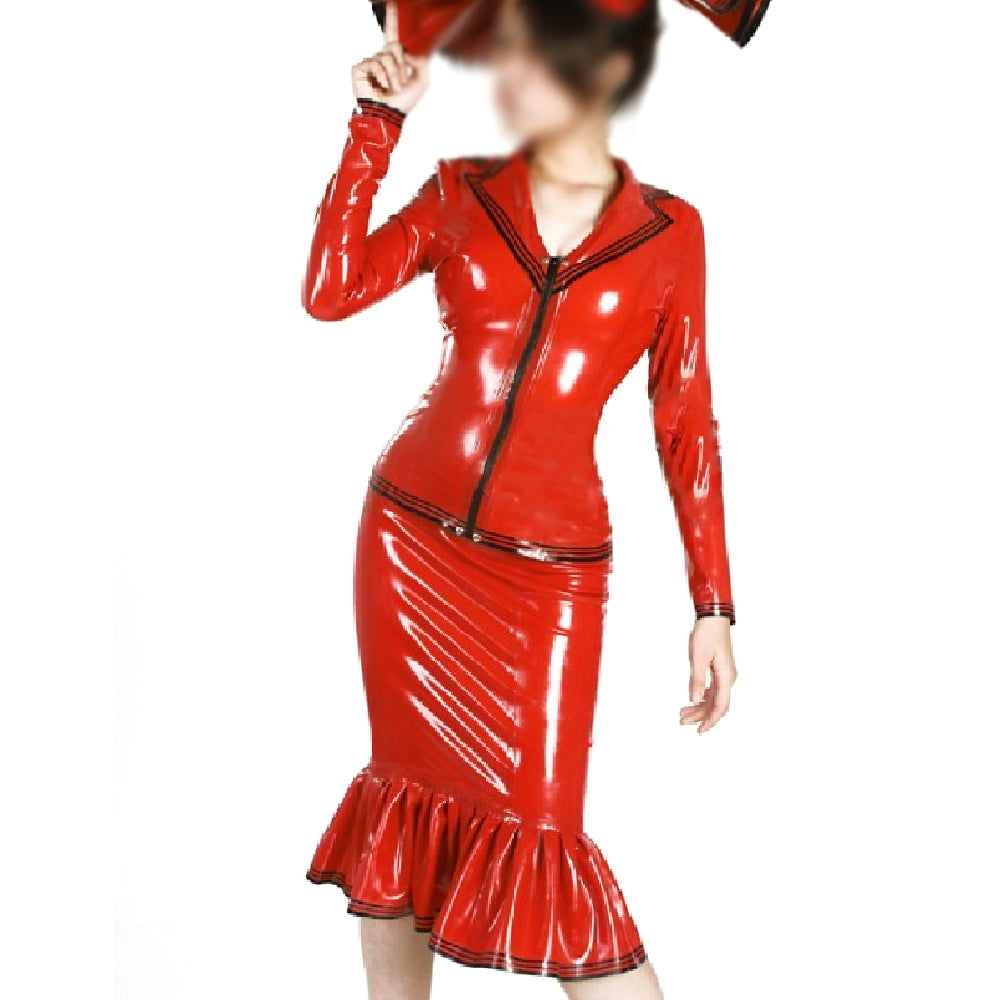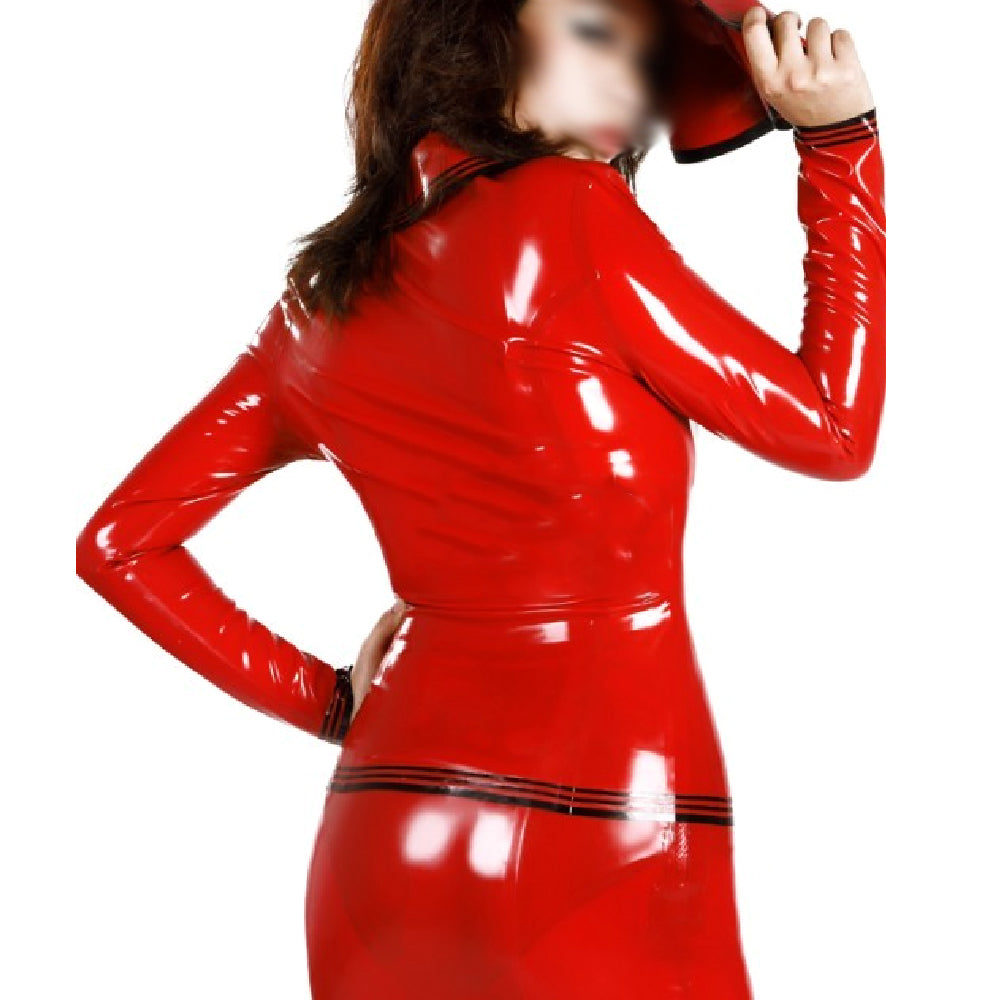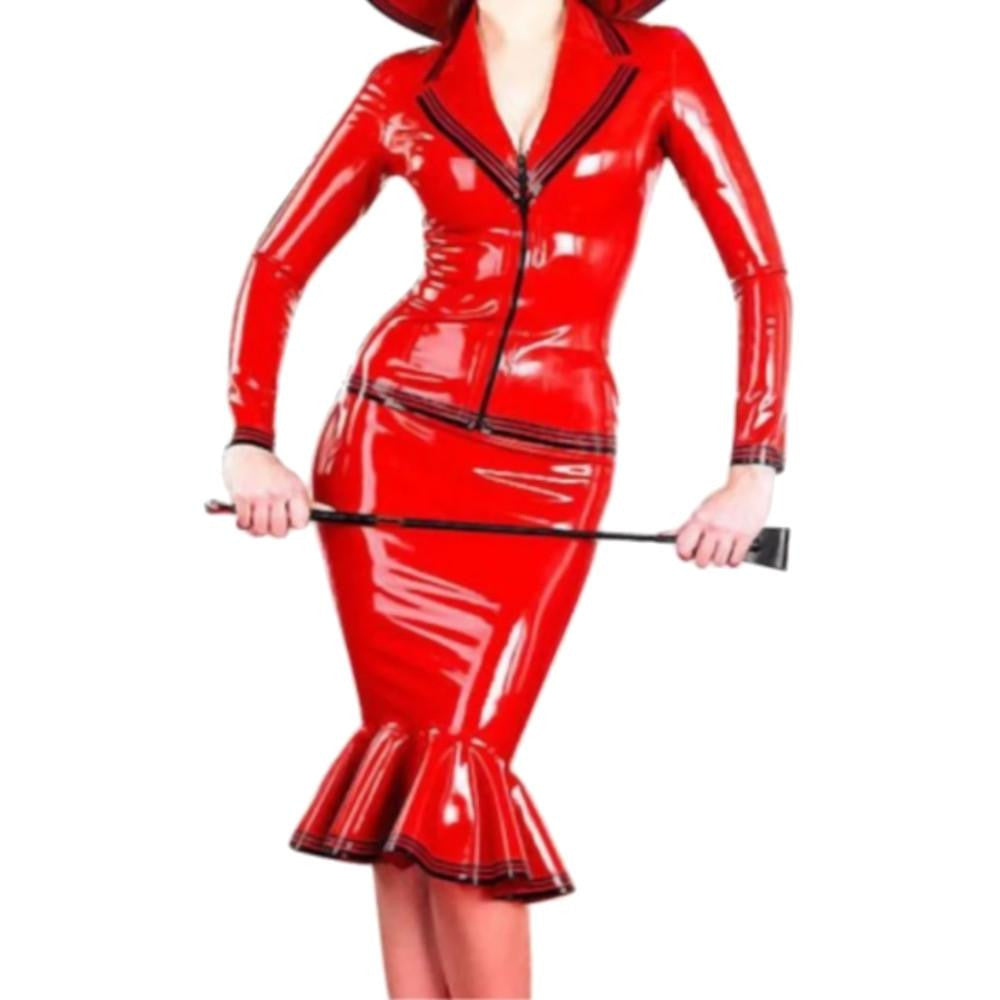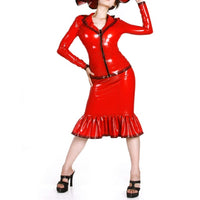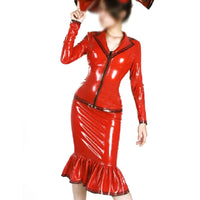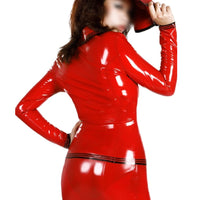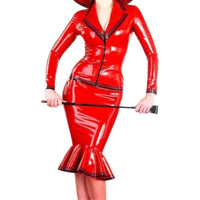 Slutty Red Latex Domme Outfit
Teach your slave a lesson he will never forget. It's about time to make him obey your wishes and command. After all, you are not playing the role of a dominatrix just for fun. You are doing it to instill discipline and assert your dominance.

Show an unwavering impression that will make him rethink his actions. Don't let him turn your role into something that he can control. And to help you with that is this Slutty Red Latex Domme Outfit. Ultra-red lips and pair of stilettos combined with this slutty outfit is something a slave should take as a sign to not mess up with a domme like you. With such an intense stance, he will surely know his place in an instance.

What makes this piece a standout is its latex fabric. It is a widely-known material produced naturally from rubber trees. Once extracted and processed, it gives out a silky-smooth finish, hence the exterior appearance of this clothing. This dress is also impeccably flawless, making the wearer look radiant and sexy.

The details of this outfit, on the other hand, are as intricate as its fabric production. It has a notched type of collar and a front zipper. More so, it has black parallel lines on the bottom hems of the sleeves, collars, and skirt, adding a minimalistic design to it. The bottom hem of the pencil-cut piece is also frilly, making the whole piece more alluring.

Once worn, the latex material of this ensemble lays flat on the skin, hugging all the curves of your body. And when this happens, you get to flaunt your glorious ass and boobies with confidence yet less effort.

You're an unforgiving domme, so dress up appropriately! Put this piece inside your kinky closet when you hit that "Add to cart" button today!
Specifications
| | |
| --- | --- |
| Color | Red |
| Material | Latex |
| Sizes | XXS, XS, S, M, L, XL, XXL - Refer to the size chart below for the measurements |
| Recommended for | Women |
| Washing Tips and General Instructions | Handwash only. Always wipe away excess water with a soft towel and leave to dry flat or hang up to drip dry. Never tumble dry, dry clean or iron your garment. Do not use washing powder or bleach for washing. |
Sizing Guide