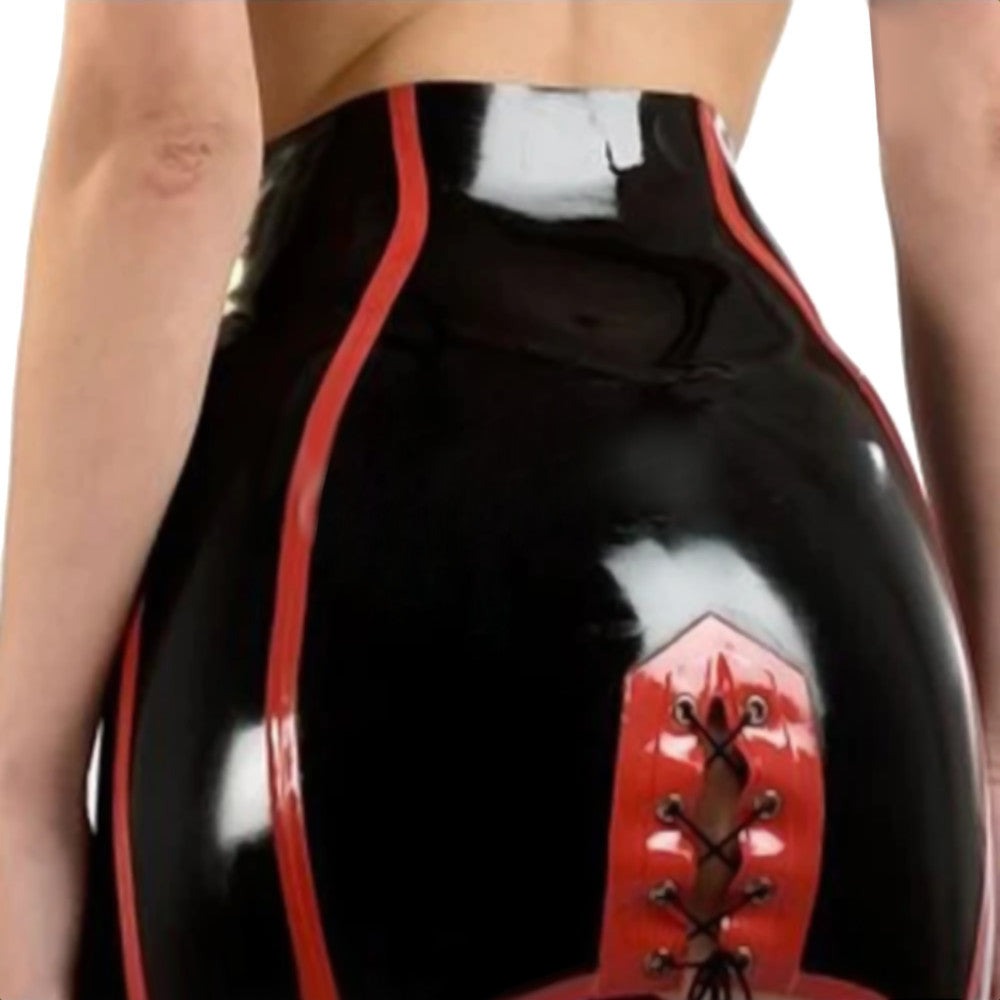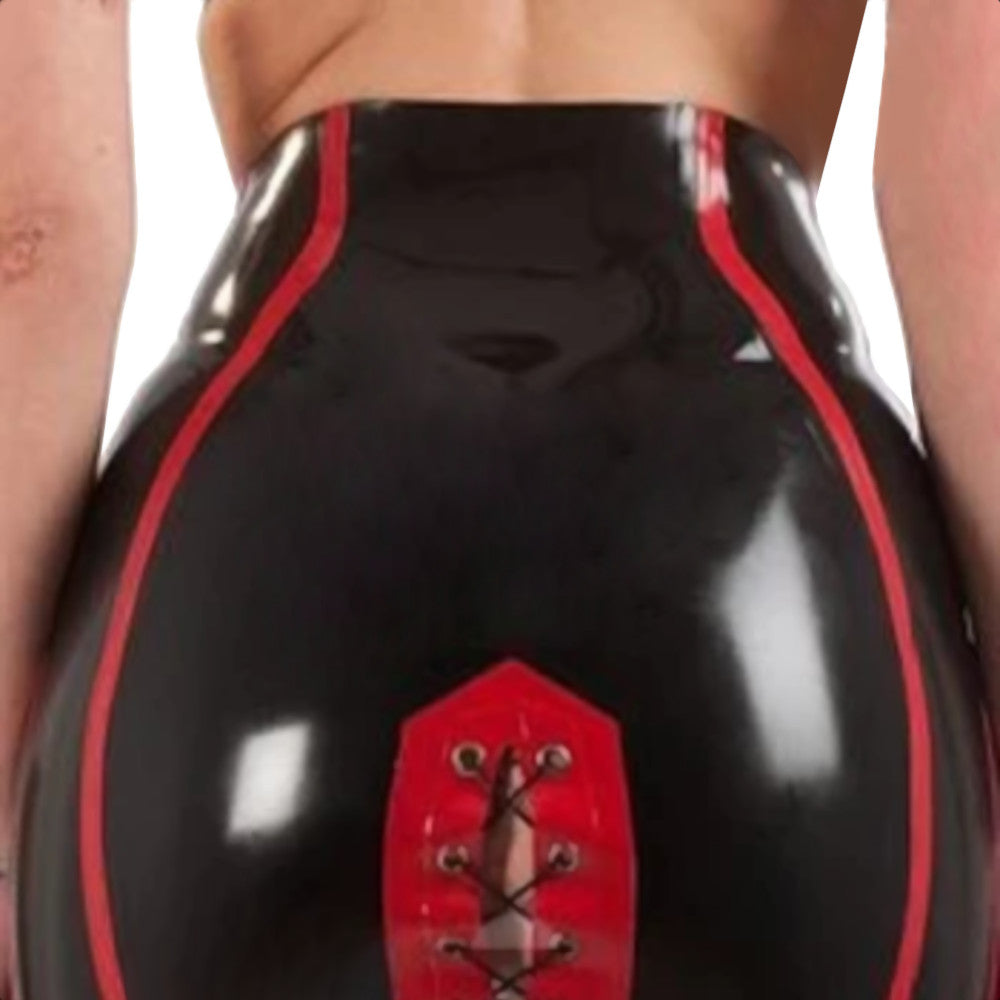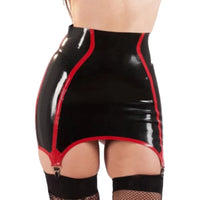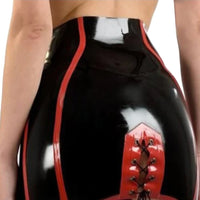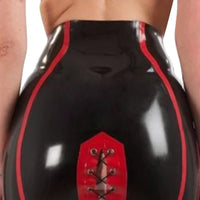 Be a lady in the street and a slut behind closed doors. That's the way men like it, and that's the way you want to play your game.

When you're aiming for that slutty and naughty look, the Seductive Latex Girdle won't disappoint.

This girdle will flatter your waist and emphasize your gorgeous curves. With trimmings on the hem and panels, it looks stylish and sophisticated. Show off your shapely ass because the back side has lacing that will make your partner's imagination wild. The metal grommets add style while reinforcing durability. You can tighten and loosen the lacing for your comfort and mobility.

So besides hiding the unwanted fats around your waist and supporting your torso, this seductive outfit will get you laid. Wear your sultry above-the-knee stockings because the girdle has clip suspenders that will hold them in place. The question is, would you wear a thong underneath? It's all up to you!

Handcrafted from 0.4 mm thick latex, this seductive girdle is made to last. But although it's durable, it still needs careful handling since latex will tear when pulled with too much force. Although latex looks smooth, it creates too much friction against the skin. Make it slide as you put it on by dusting the inside with talc powder. Doing so will prevent you from pulling it with force. To bring out its glossy shine, spray it with silicone-based polish.

Unlike girdles made of cloth, this rubber doesn't require detergent or soap for cleaning. All you have to do is hand-wash it in warm water. Use a few drops of mild shampoo if you like but be sure to rinse it well before hanging it to dry. When storing it back, dust it off with talc powder again to prevent it from sticking to itself.

Dancing seductively in front of your man without the right outfit won't do any good. But if you have this girdle on, you'll make him horny in no time. So buy now!
Specifications
Color
Black and Red, Red and White, Plum Red and White, Hot Pink with Black, Pink and Black, Baby Pink and Black, Olive Green with Black, Orange and Black, Yellow and Black, Blue and Red, Purple and Red, Jade Green and Red, Light Blue and Red, Brown and Red, Apple Green and Red, Transparent Black, Transparent Brown and Red
Material
Latex
Sizes

XS, S, M, L, XL, XXL
Refer to the size chart below for the measurements

Recommended for
Women
Washing Tips and General Instructions
Handwash in warm water with one to two drops of baby shampoo. Rinse thoroughly. Hang to dry using a plastic or wooden hanger.
Sizing Guide