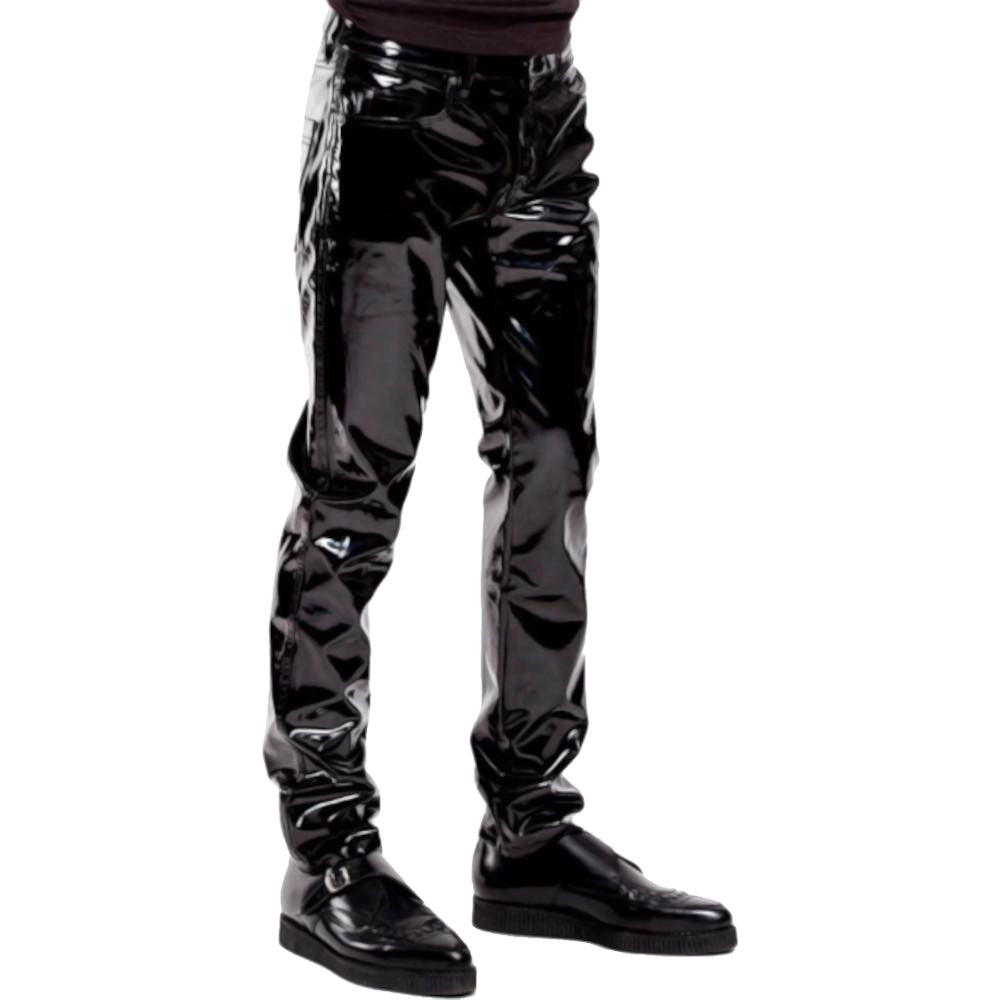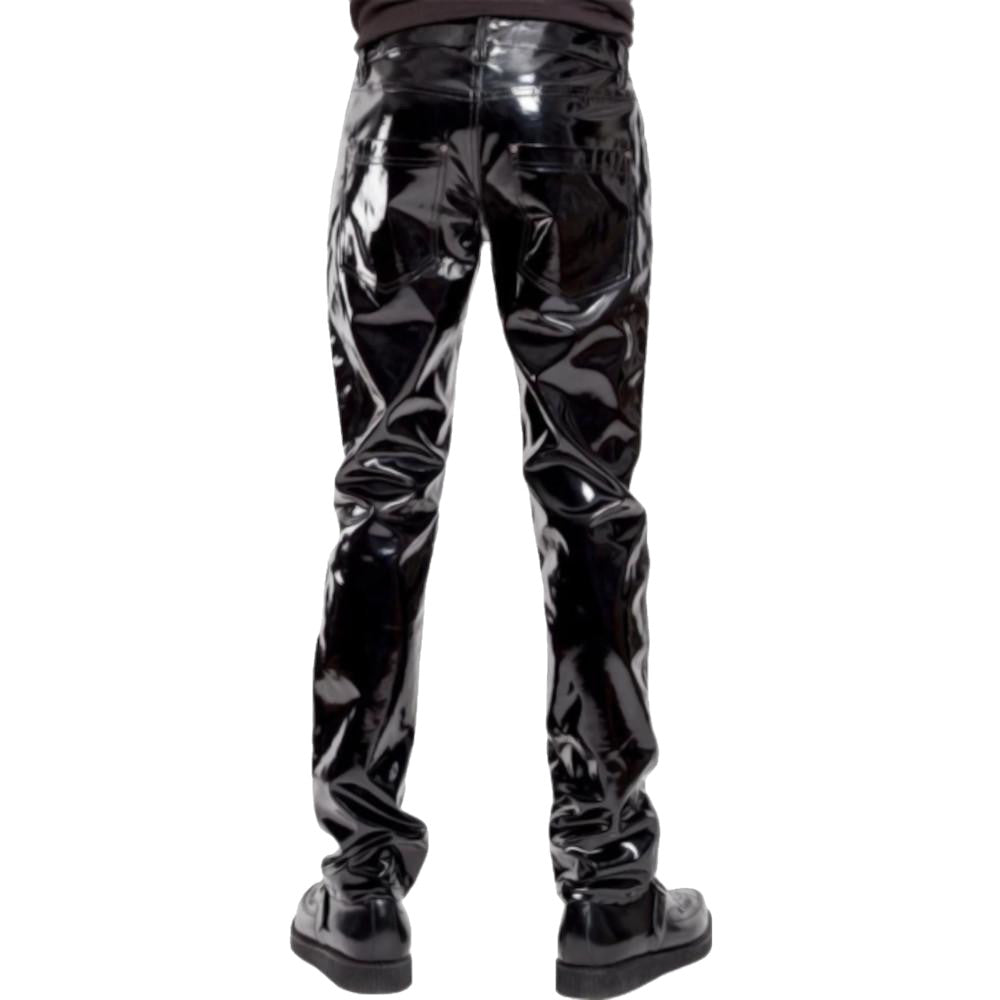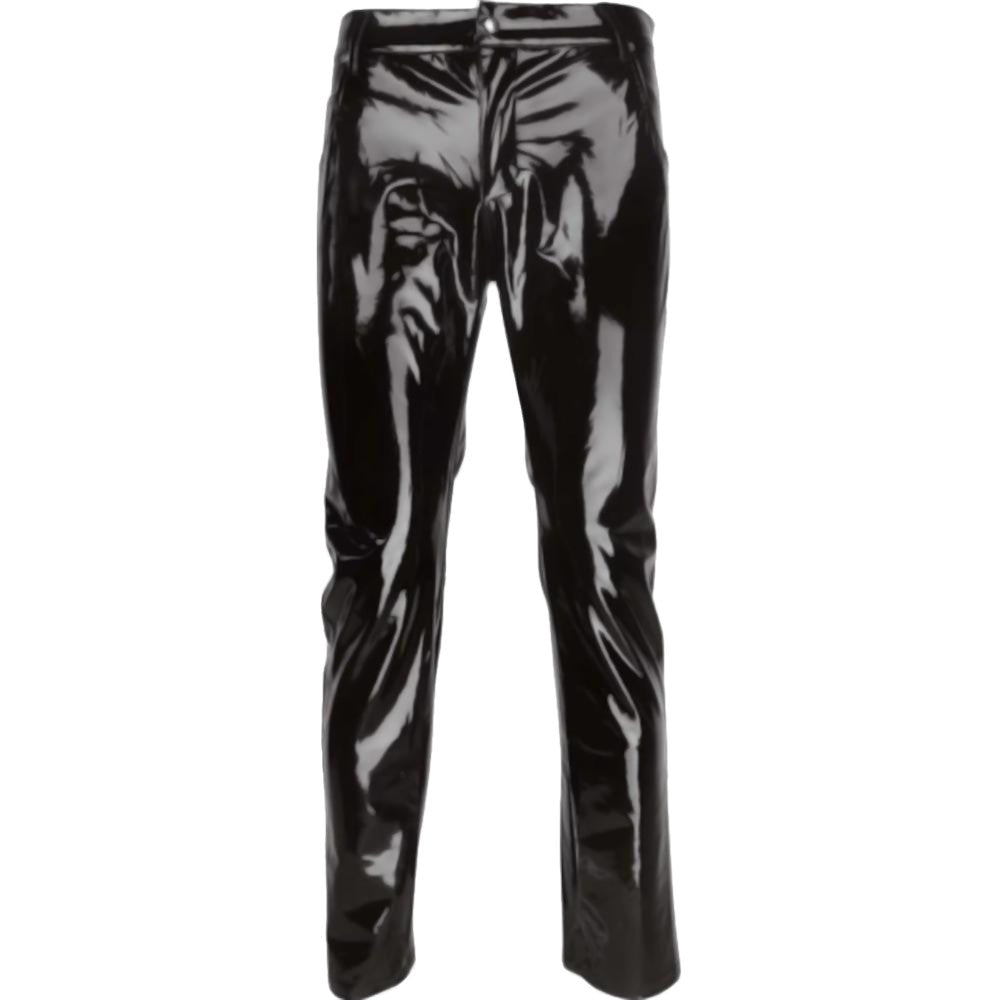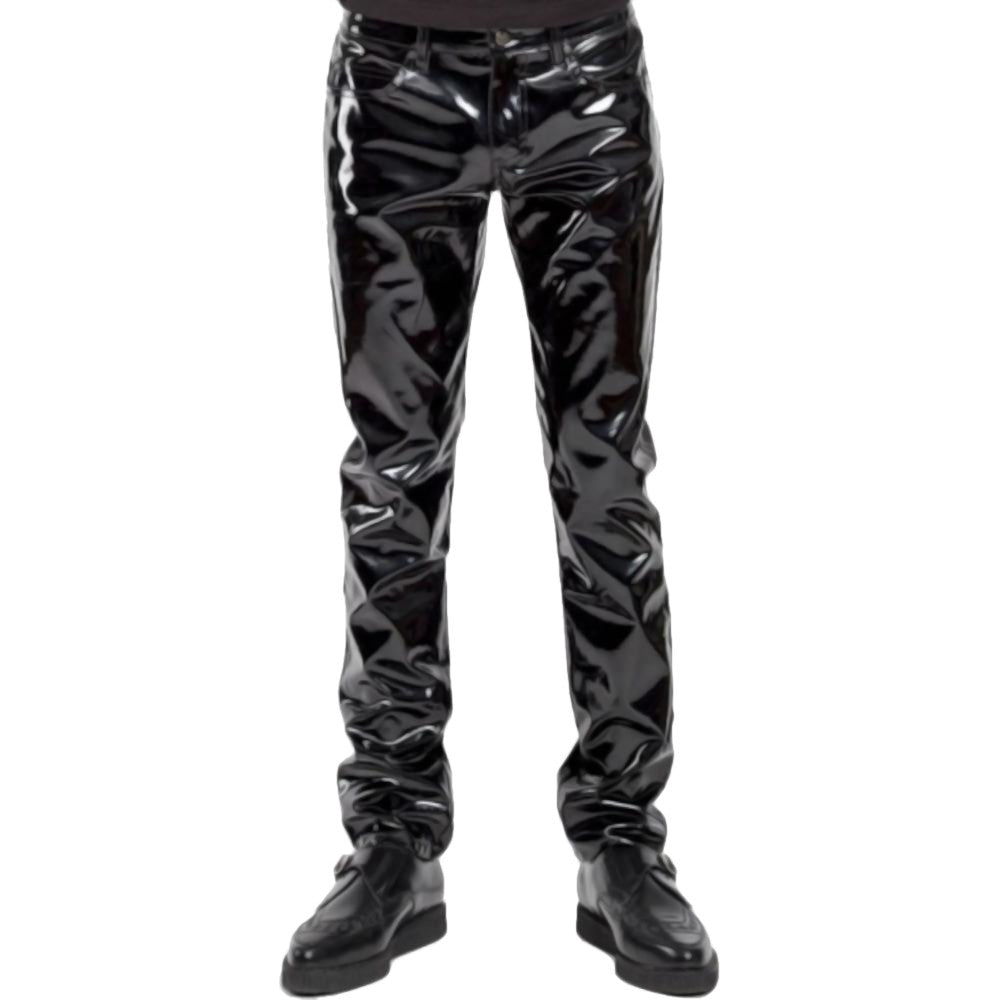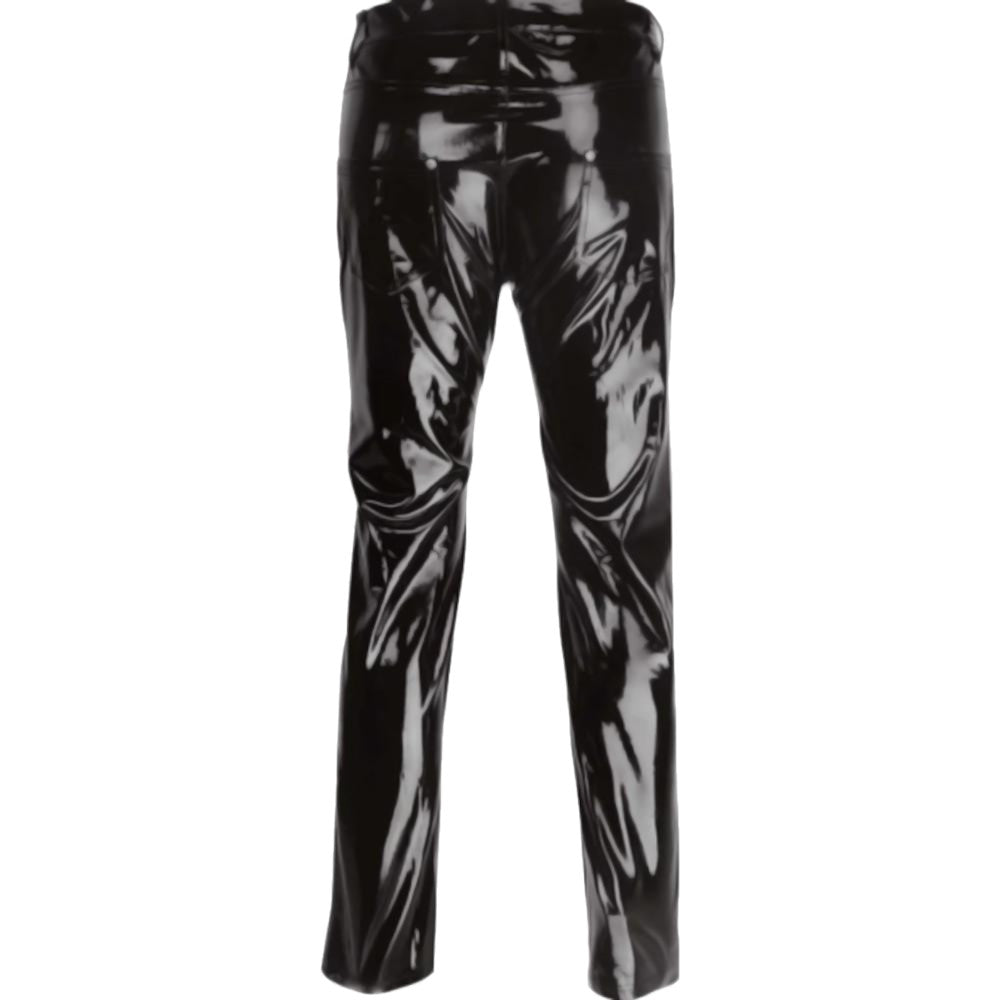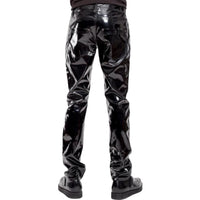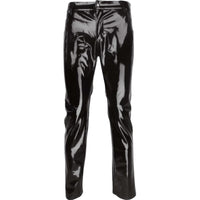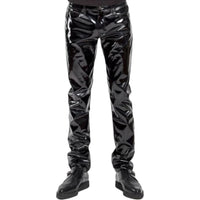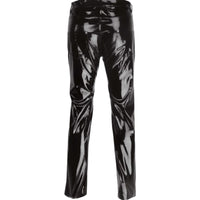 What style are you into lately? Is it badass or sexy? Whatever fashion style you're going for, these Zippered Men's PVC Pants can give you that look!

These pants are like regular jeans. They have a front zipper, side and back pockets, and belt loops. Heck, they are even loose! But what sets them apart from other jeans is their look. Most pants have a matte finish and are generally blue. This one, however, is glossy and comes in black. Putting these on with your favorite loose shirt or see-through and fitted top will make you look simply irresistible.

Made of PVC fabric, these pants will last long. They are highly durable as they don't get ripped easily, regardless of your movement and position. They are stretchable, too, making them comfortable to wear around your waist. But the best thing about these PVC jeans is that they are gentle on the skin. For these reasons, these pants are a perfect choice for those with severe allergies and sensitive skin.

But no matter how loose these pants are, you can't just wear them like how you do with your denim trousers. Proper preparation is of utmost importance to keep these jeans in good shape with every step you take. To do this, you have to lubricate the lower part of your body. Slather an ample amount of water-based lube from your waist down to your ankles. Carefully and slowly put these on by slipping one leg at a time. Pull them up and stretch them out and close them by zipping them up and snapping on the buttons.

The Zippered Men's PVC Pants are ideal for men of all sizes as they are available in small, medium, large, extra-large, and double extra-large. All you have to do is get the size that's perfect for you and add it to your cart!
Specifications
| | |
| --- | --- |
| Color | Black |
| Material | PVC |
| Sizes | S, M, L, XL, XXL - Refer to the size chart below |
| Recommended for | Men |
| Washing Tips and General Instructions | Handwash. machine wash at cold temperature. Hang to dry. Do not iron. |
Sizing Guide