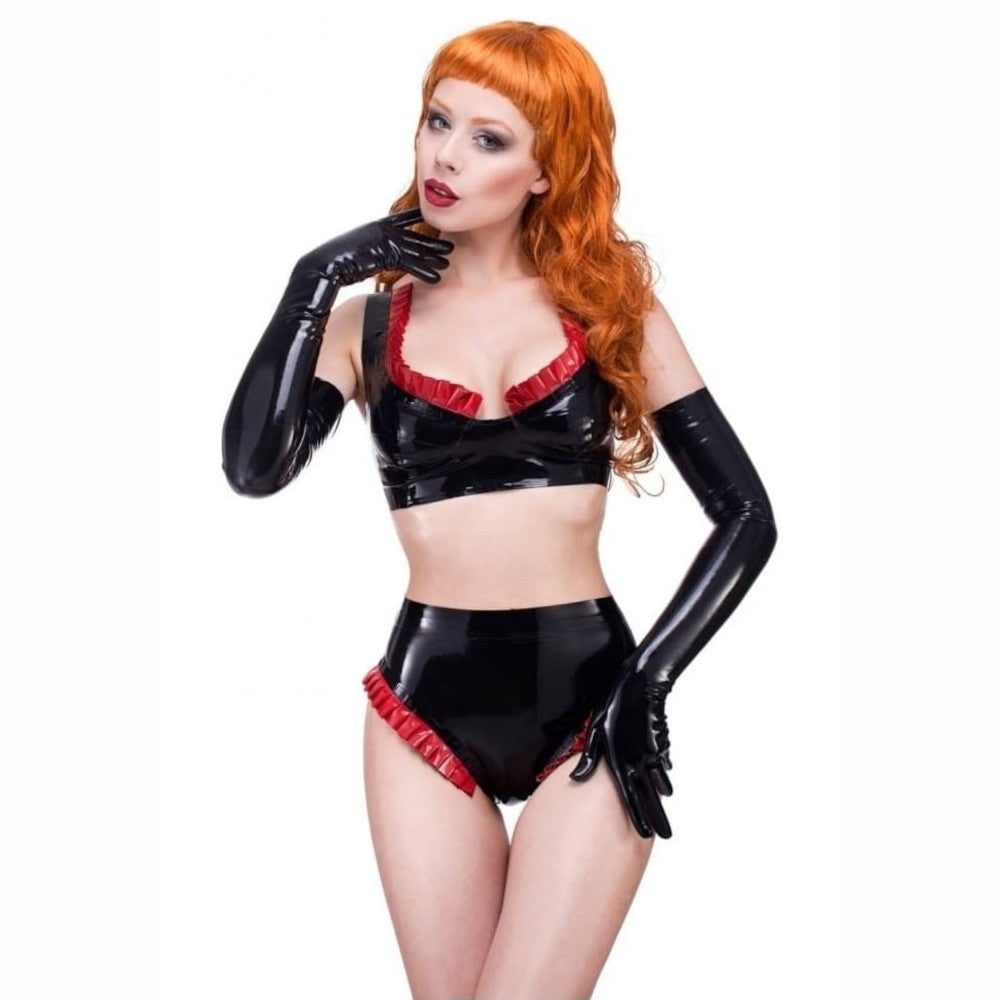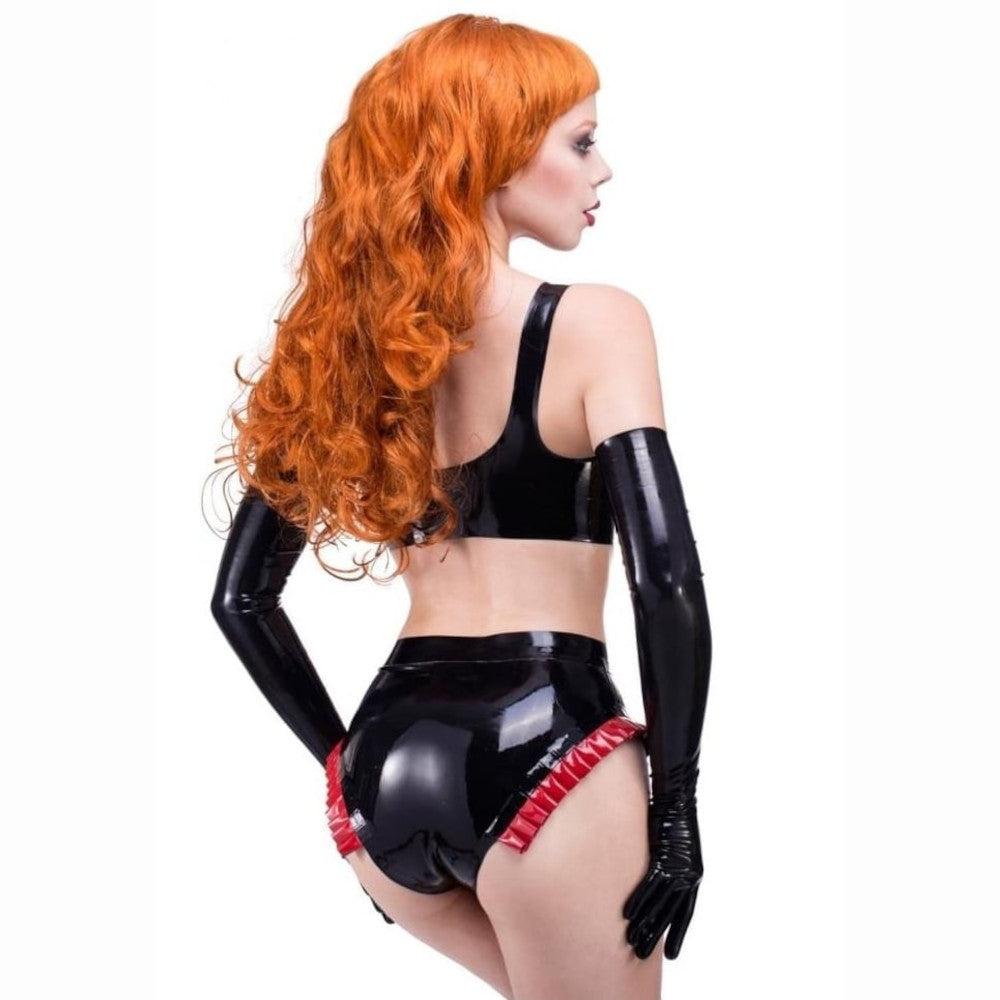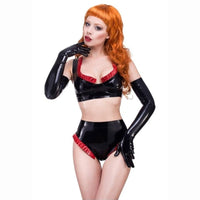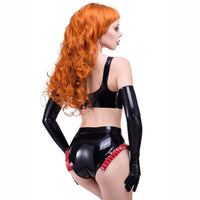 Sultry Black and Red Latex Bikini
No other color combinations translate sexiness other than black and red. Your sexual desire is as dark as black, and your body is as fiery as red.
And if you're looking for a piece that expresses these traits, then you're on the right page. This Sultry Black and Red bikini is a new way of keeping your partner's eyes locked up on you.
The Sultry Black and Red bikini's atypical design will spark not just your partner's curiosity but his sexual desire as well. This set includes bikini-cut underwear and a mid-rib. Both of these are latex, a lustrous material that doesn't feel too familiar like fabric. And as if the design and material are not sexy enough, each piece has red ruffles to accentuate your thighs and bosom. With this two-piece set adorning your figure, your partner will stare at you as if it's your first night together.
Alternatively, you can wear the top under a trendy coat and rock your way into the club. Wear this set with a pair of gloves and stockings, and be a sultry domme in the dungeon. Indeed, there are multiple ways to enjoy and parade in this set.
If you're having a hard time putting on latex clothes, perhaps you often forget to use talcum powder or a dressing aid. These products can help you wear latex outfits with ease. And when it comes to washing them, you should only use warm water and mild soap. Bleach and detergent soaps can be harsh to latex, so you better avoid those. You should also not use the tumble dryer or exposing these to direct sunlight. Heat can be damaging to latex and might destroy this outfit's stunning design.
Bring back the lust and sparkle in your partner's eyes whenever he looks at you. Buy now!
Specifications
Color
Black with red details
Material
Latex
Sizes
XXS, XS, S, M, L, XL, XXL
Refer to the size chart below for the measurements.
Recommended for
Women
Washing Tips and General Instructions
Handwash with warm water. Use mild soap. Rinse with cool, clean water. Air dry.
Sizing Guide