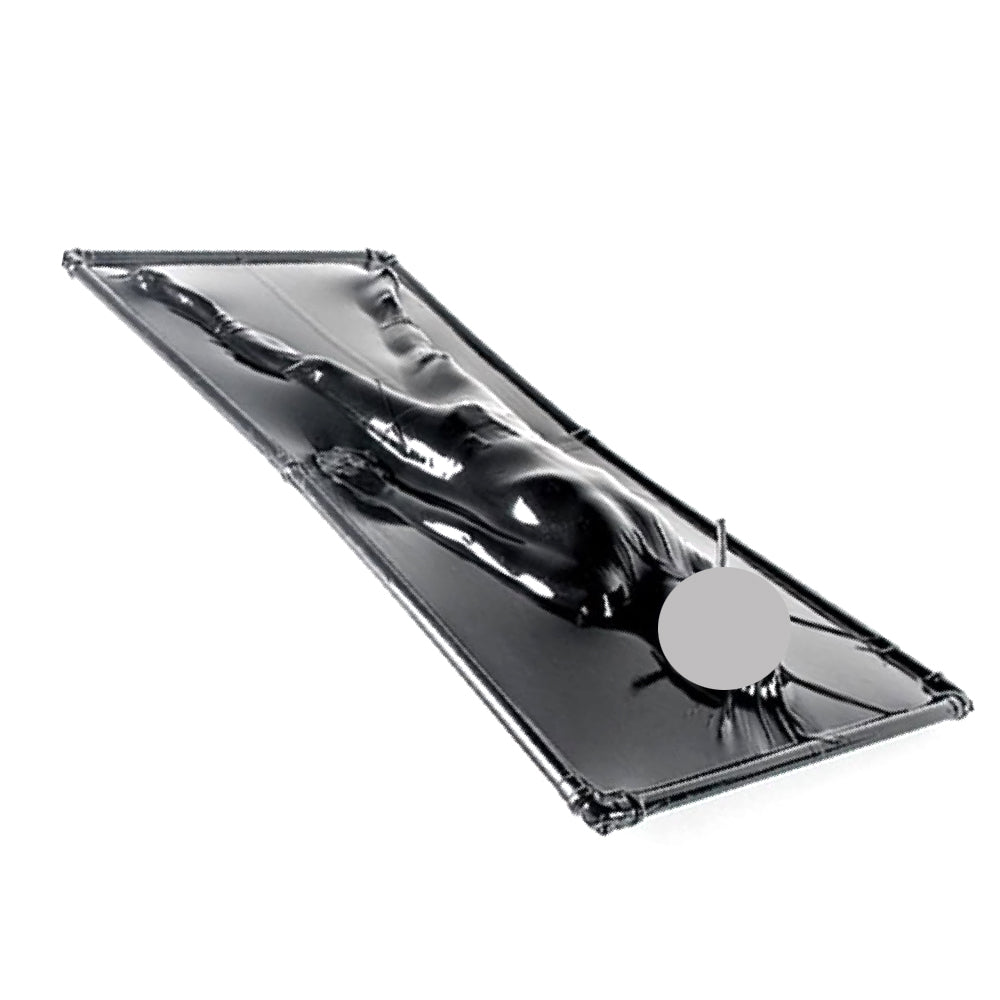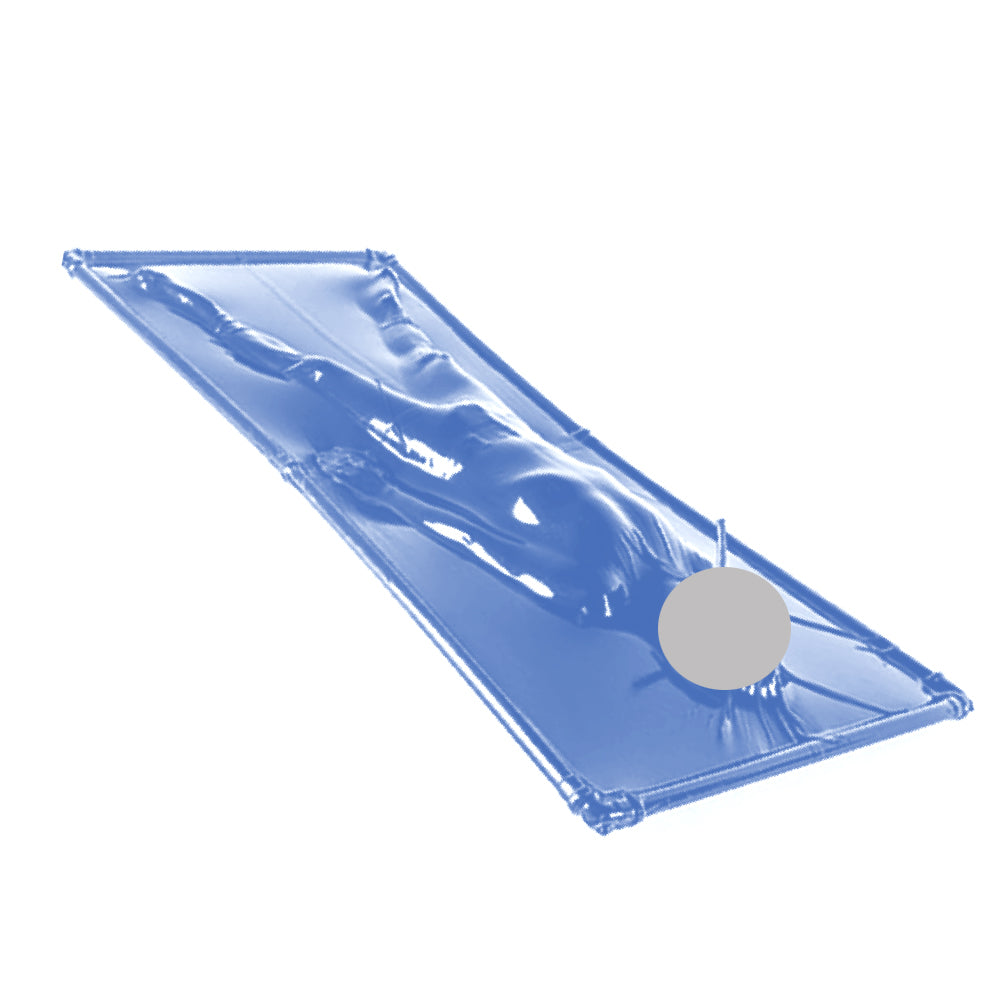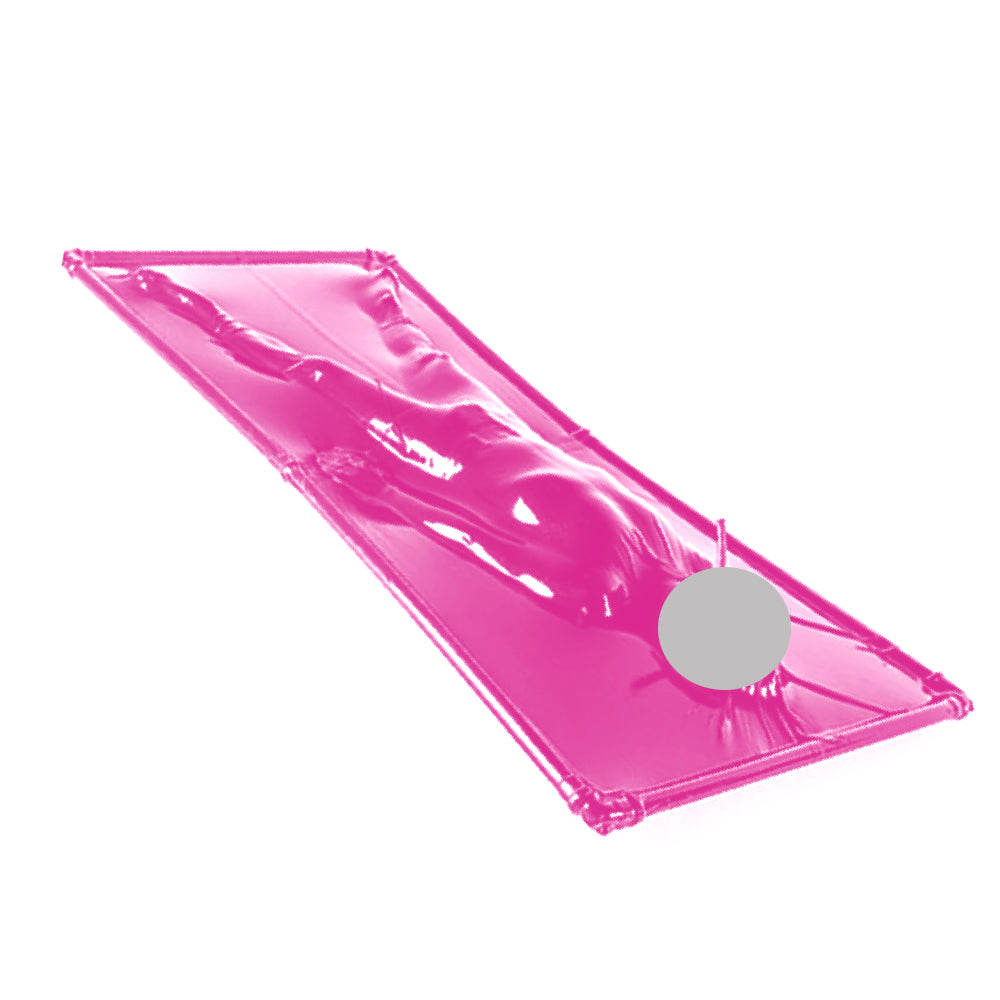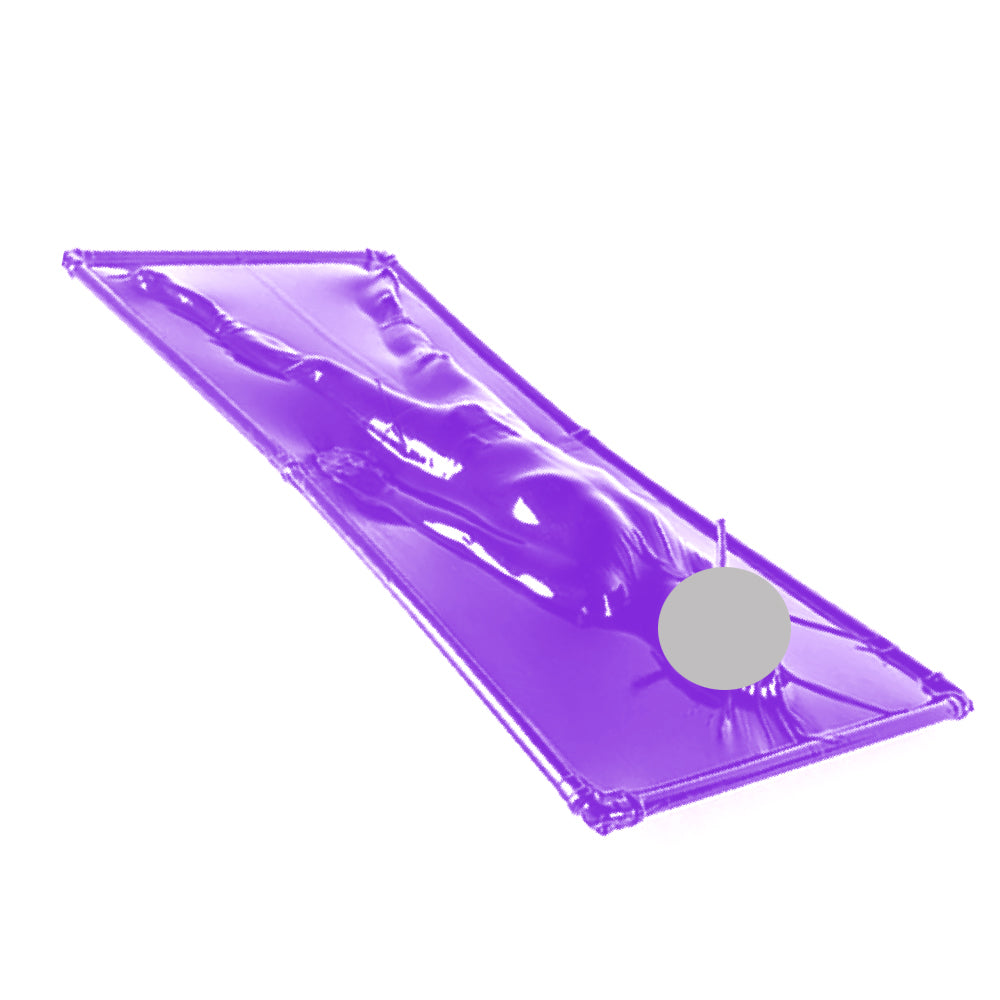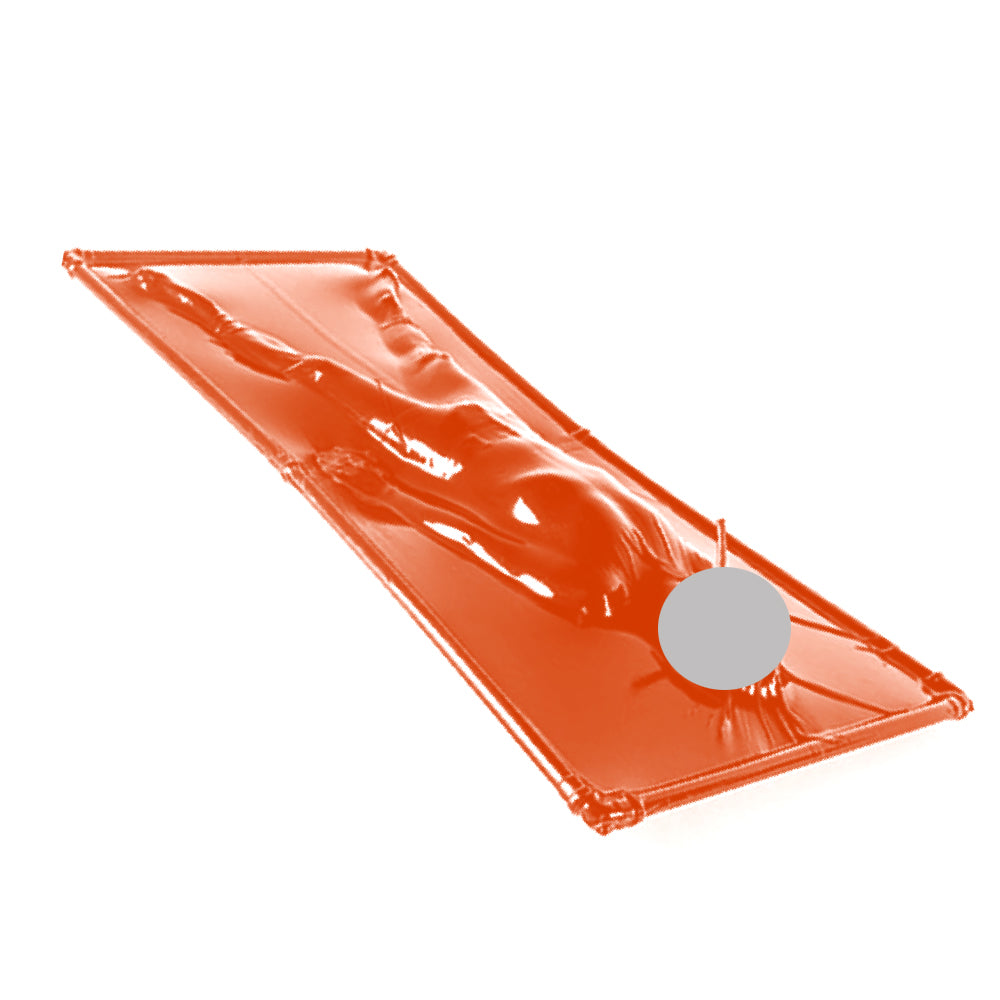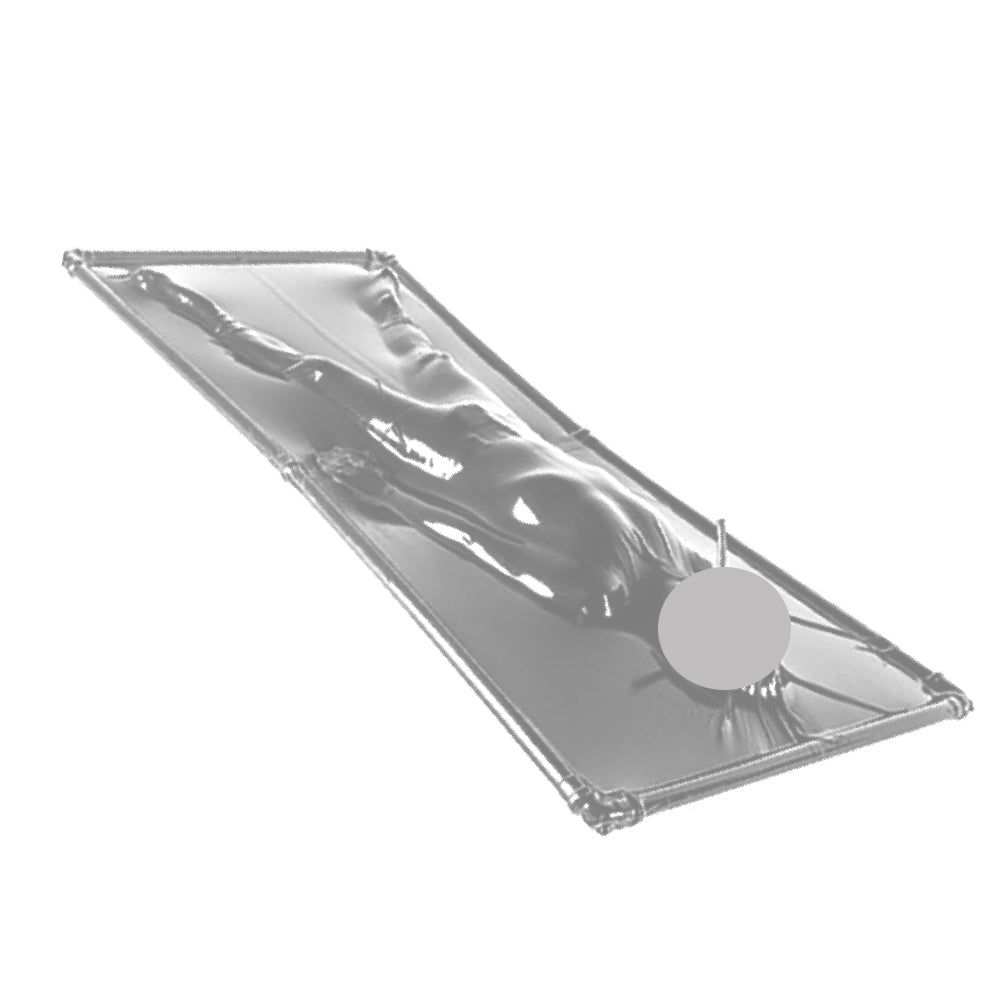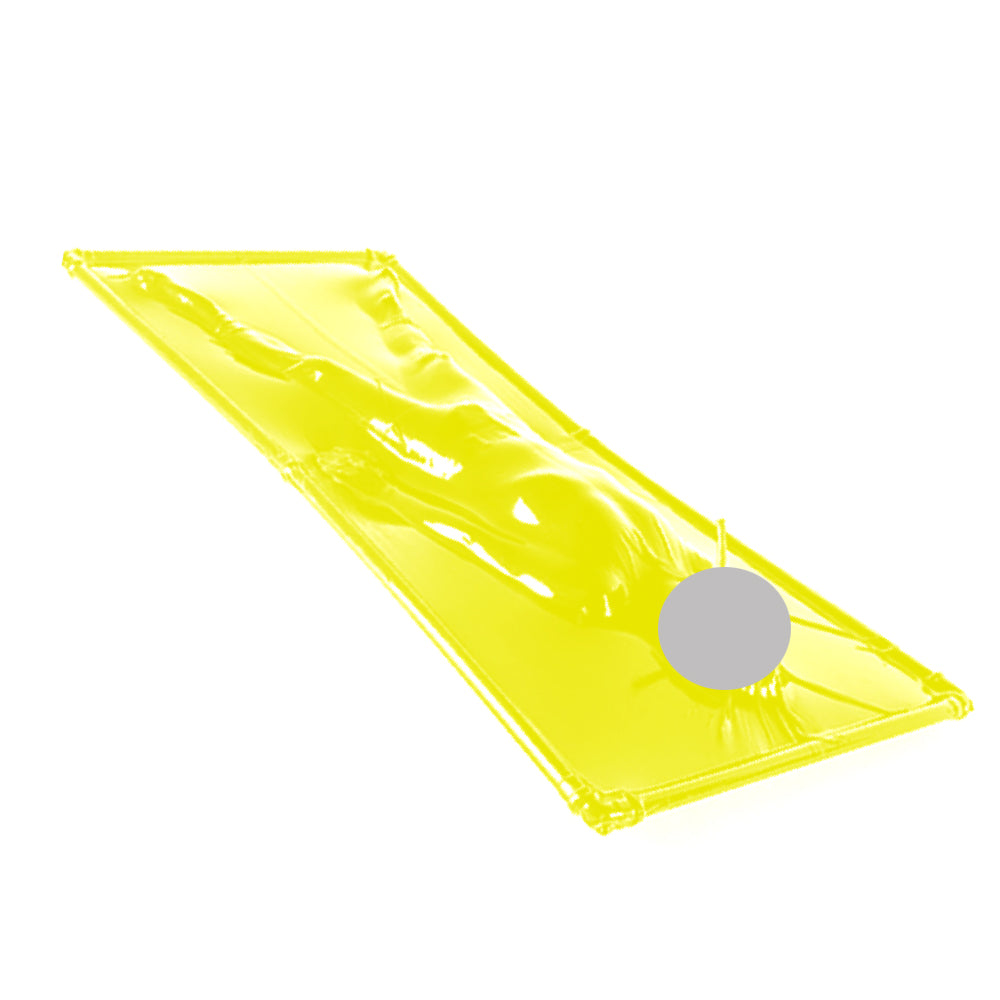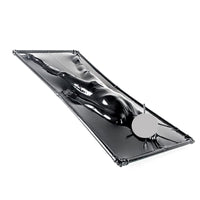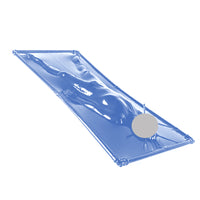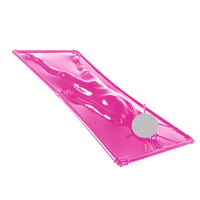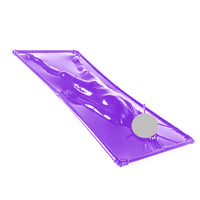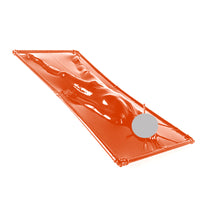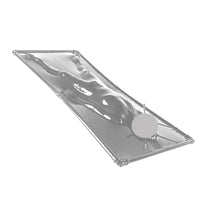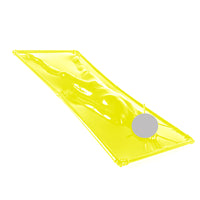 Sweet Sensations Latex Vacbed
When bondages, sleepsacks, and other regular restraint tools don't work to immobilize your sub, then it's time to level things up! Take your bondage play to the extreme with a vacbed. But not just any vacbed. Get this Sweet Sensations Latex Vacbed instead. This BDSM equipment will make your passive partner completely helpless.

The vacuum bed features a metal frame covered with a latex sheet. This steel structure holds the sheet in place, restricting the user's movement once she's in it. And speaking of the sheet, it encloses your docile partner's body once you put her into it. It has a head opening that serves as the entrance since this equipment is zipperless.

A kinky tool made of latex, this gear is glossy and skintight. The vacuum bed is hug-fitting, preventing your submissive lover from moving. Nonetheless, it's still comfy—even if she can't move freely. Its smooth texture on the inside makes your sub feel comfortable, even if she's bounded. Best of all, it's stretchable, adapting to the user's body contour, regardless of her size.

Ready to put your partner's movement under your power? Assemble this equipment and set it up on your bed. Prepare your sub by applying water-based or silicone-based lube all over her body for effortless wear. Hold the opening area and stretch it wide until your partner can fit in it. Be careful while pulling the neck since latex is pretty delicate.

Once she's in the vacbed, you now have the freedom to do whatever you please. Give her sloppy kisses as you touch the silhouette of her body. You can also shove your dick into her mouth and feel her warm breath as she gives you a deep throat. No matter what you'll do with her, this bed will take you on a wild ride.

Limit your partner's movement and turn her into a helpless slave with this Sweet Sensations Latex Vacbed. It's available in various sizes and colors, so go ahead, take your pick and add it to your cart!
Specifications
Color
Black, Yellow, Red, Pink, Purple, Gray, Gold, Blue
Material
Latex
Sizes
S, M, L, XL, XXL, 3XL
Refer to the size chart below
Recommended for
Women and Men
Washing Tips and General Instructions
Handwash in warm water without soap or detergent. Leave it to dry flat and dust with talc. Do not iron.
Sizing Guide