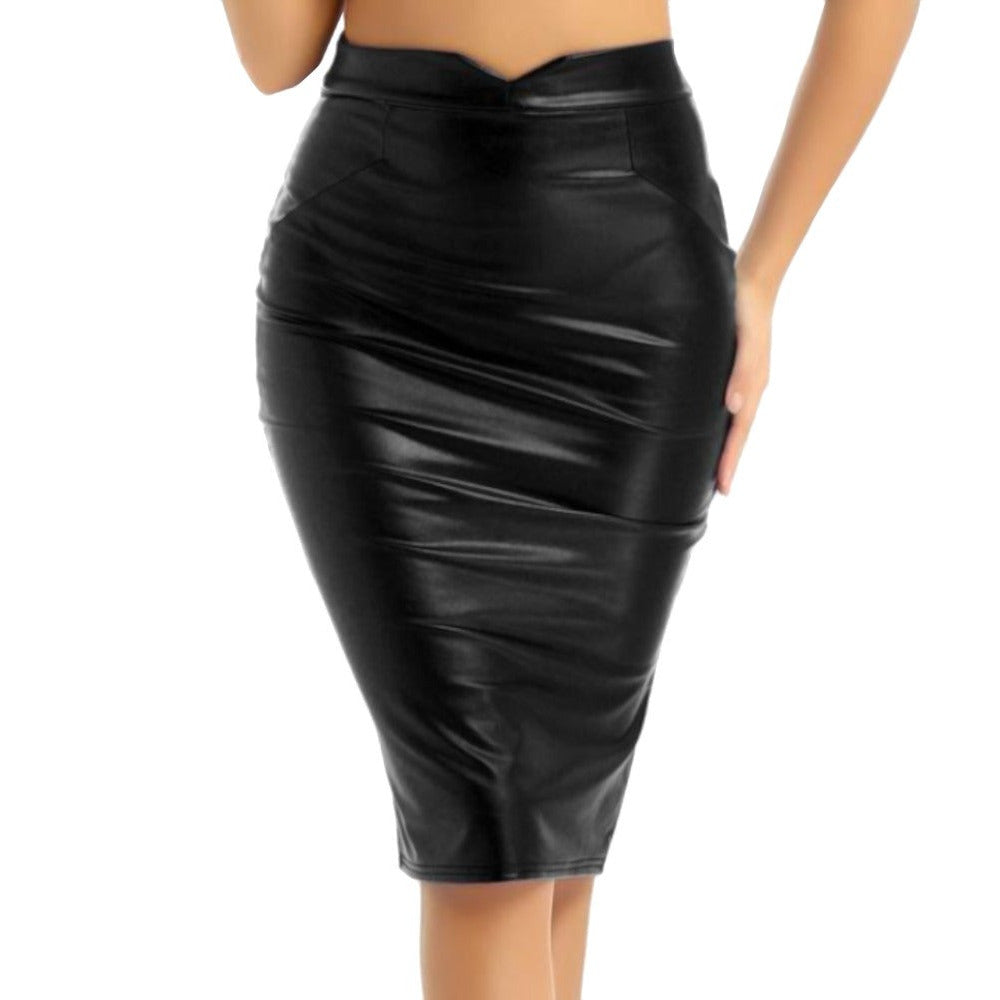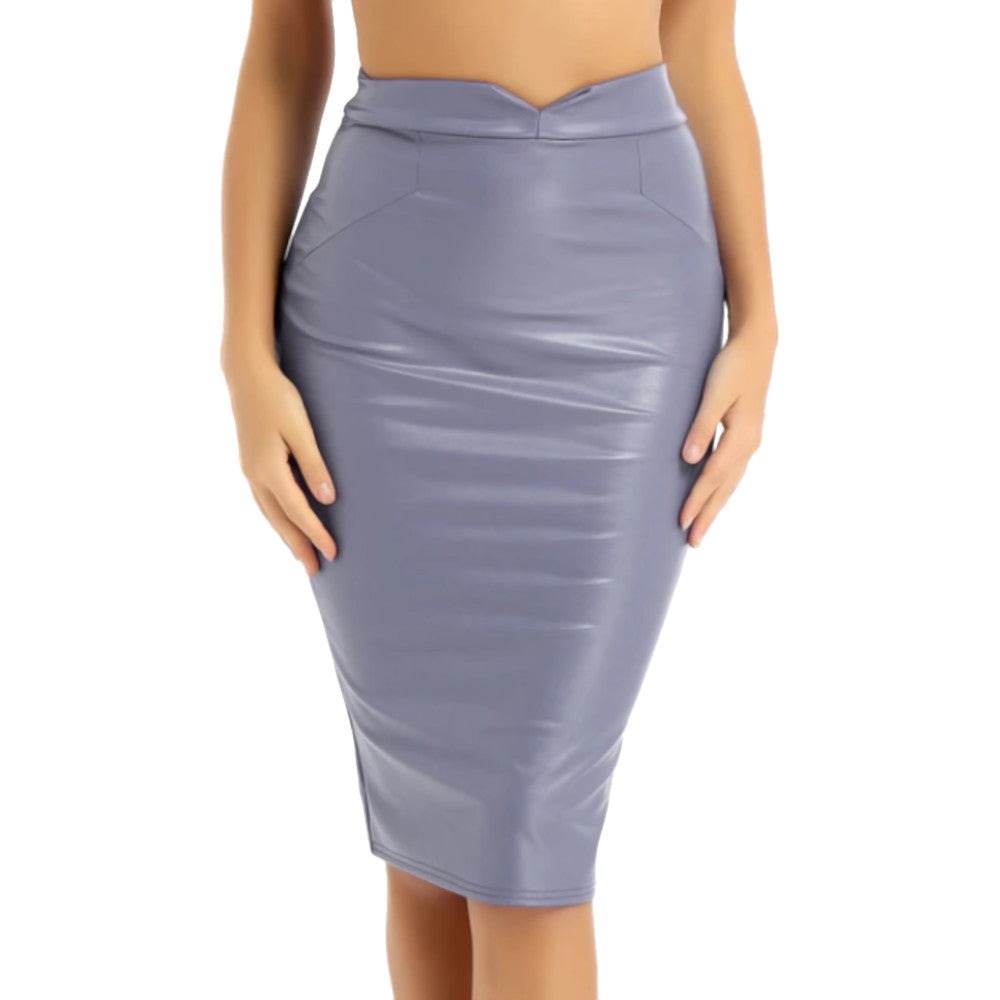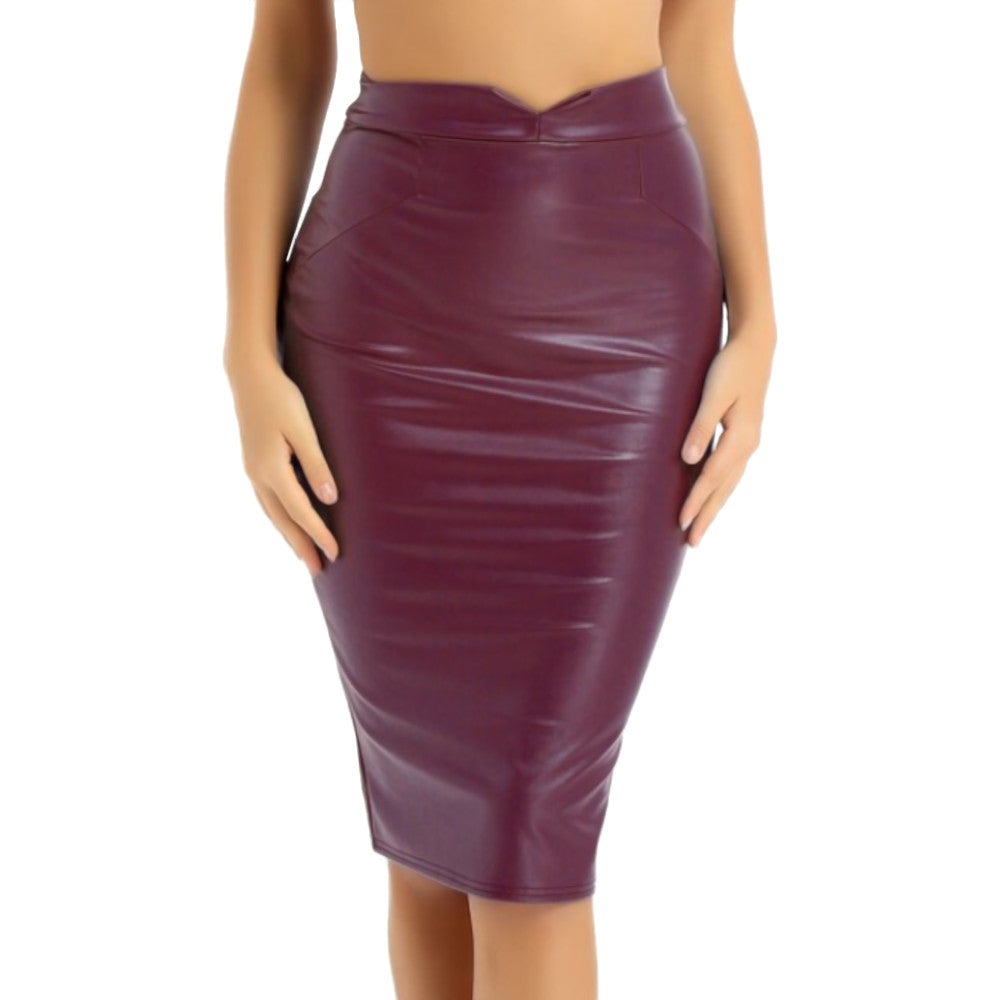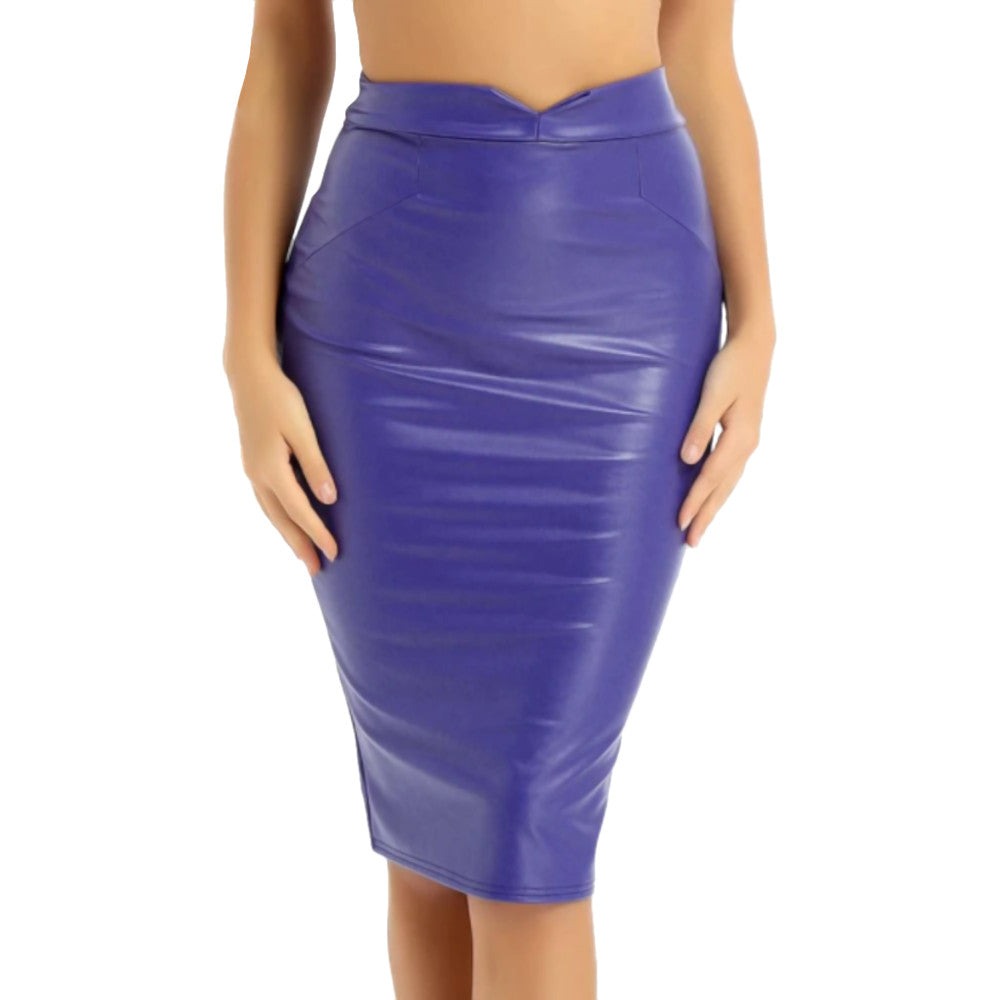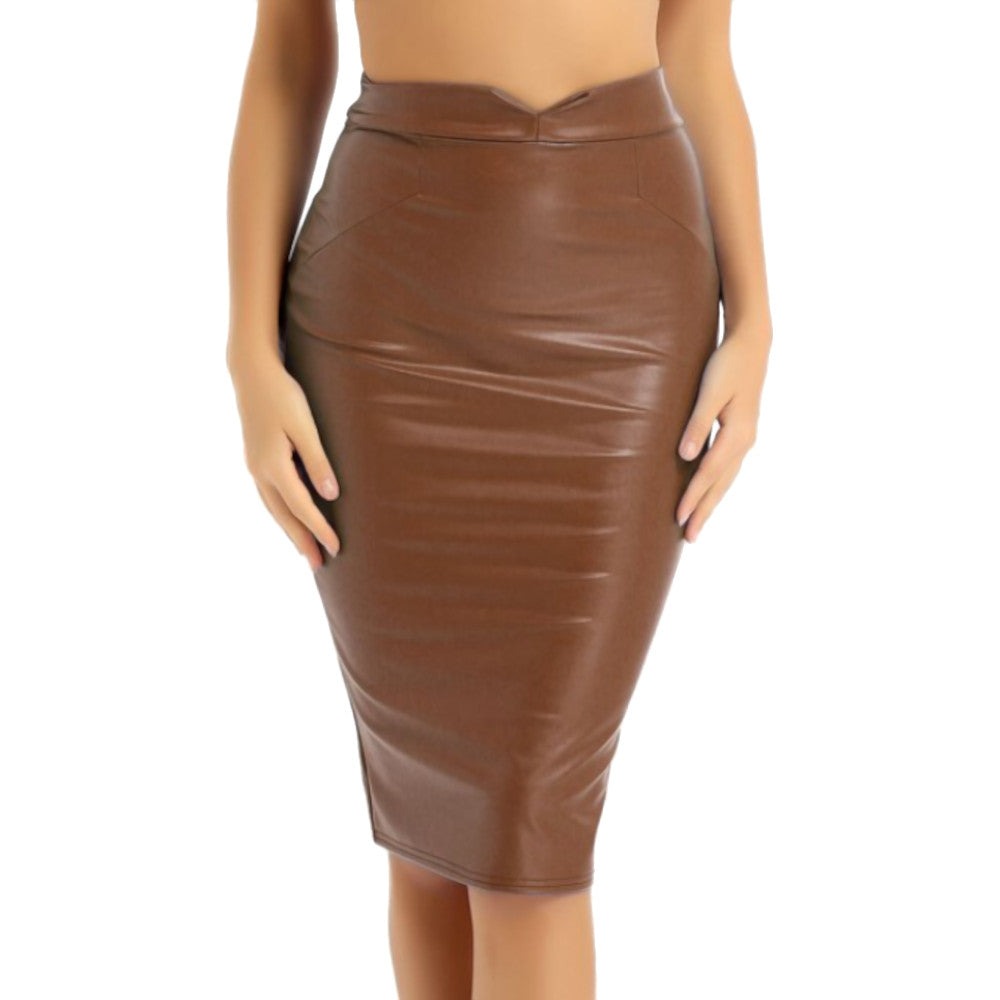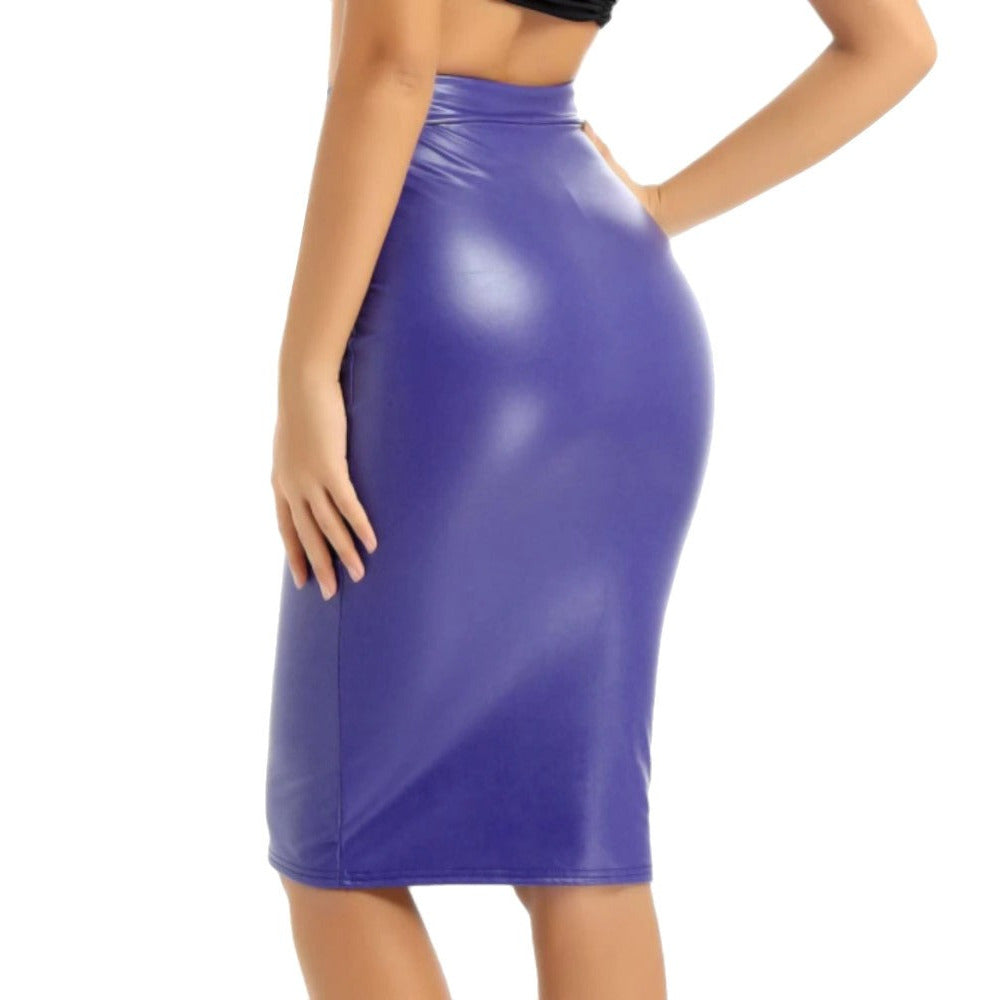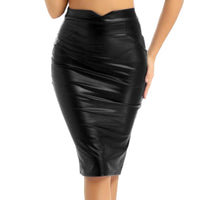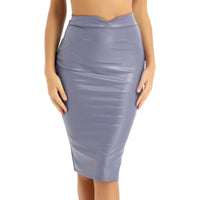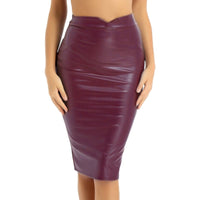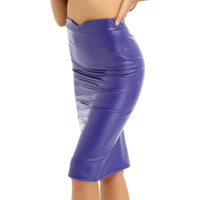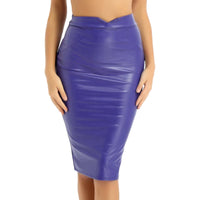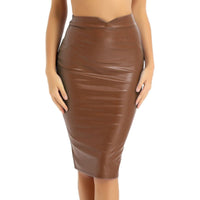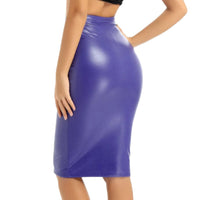 The Secretary Vinyl Pencil Skirt
How do you spice up foreplay and the rest of it? With a role play, of course! But the truth is, you're too tired to cook up some role ideas at the end of the day. But here's what you can do. You can wear your costume to work and arrange to meet with your guy at noon for a quickie during lunch break.

In the middle of the day, you still have the energy to have kinky sex. And the best part, you can have a role play in a real-life setting. So you've got to grab The Secretary Vinyl Pencil Skirt!

Wear this decent-looking clothing item to work. It's prim and proper given its length and cut. While it's tight-fitting, it doesn't violate a company dress code. It's a high-waisted skirt that embraces the body shape; its hem is touching the knees. It becomes narrower as it gets closer to the hem. Match it with a neat top and high-heels, and you are set to be productive the whole day.

As for your role-play, tell your guy to pretend as your boss while you play to be his secretary. Meet at lunch outside your workplace so you can do the deed in his car or somewhere else. Or if he's working late, surprise him and have sex on his work desk. If you are not this adventurous, then wait till both of you get home and play make-believe boss-secretary scenarios.

This trendy skirt is available in five color variants---all appropriate for an office setting. But should you decide to look sexy and fabulous when heading to a club, you can put on this skirt paired with a crop top. Wear high heels to get wows from everyone.

Be a submissive secretary or a feisty one. Make sure to set a personal appointment with your boss, dear. Buy the skirt now!
Specifications
Color
Black, Grey, Maroon, Coffee, Blue
Material
Vinyl

Sizes
S, M, L, XL, XXL
Refer to the size chart below for the measurements"
Recommended for
Women
Washing Tips and General Instructions
Use lukewarm water with gentle liquid detergent. Handwash the garment. Hang to dry. Do not iron.
Sizing Guide