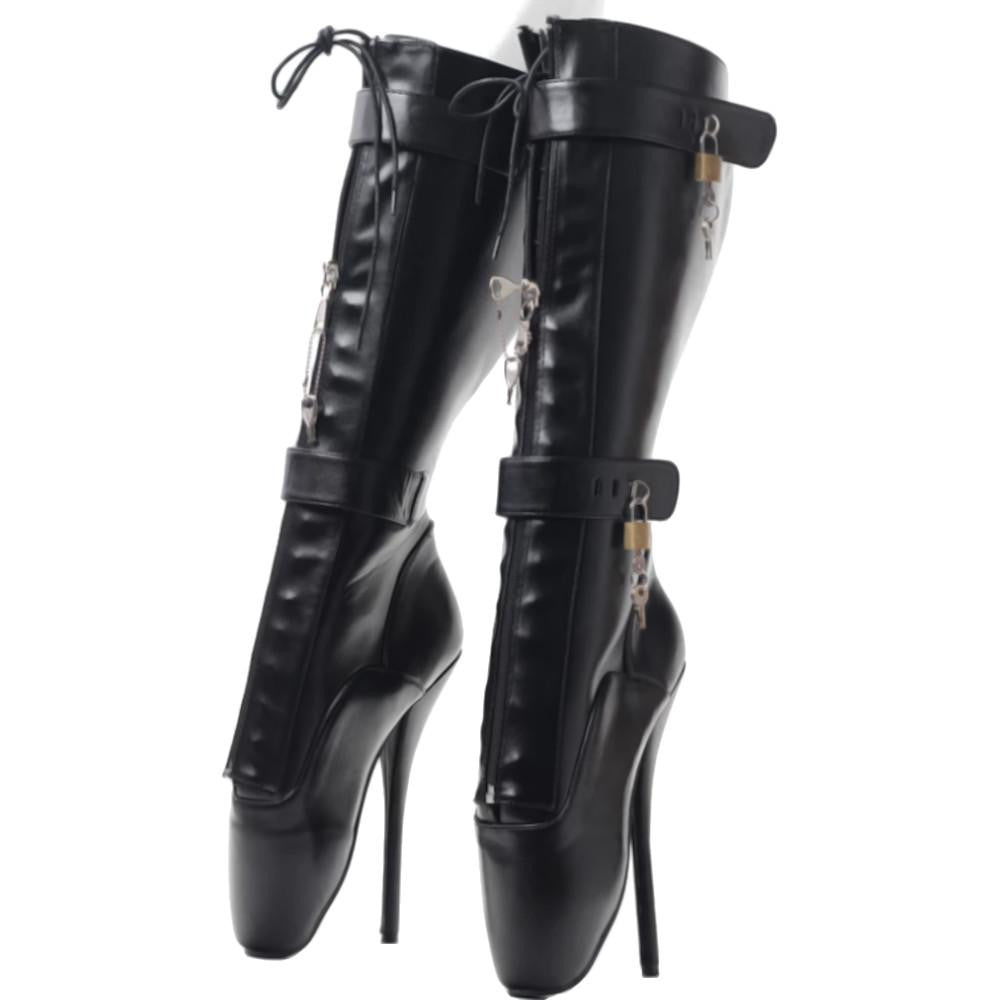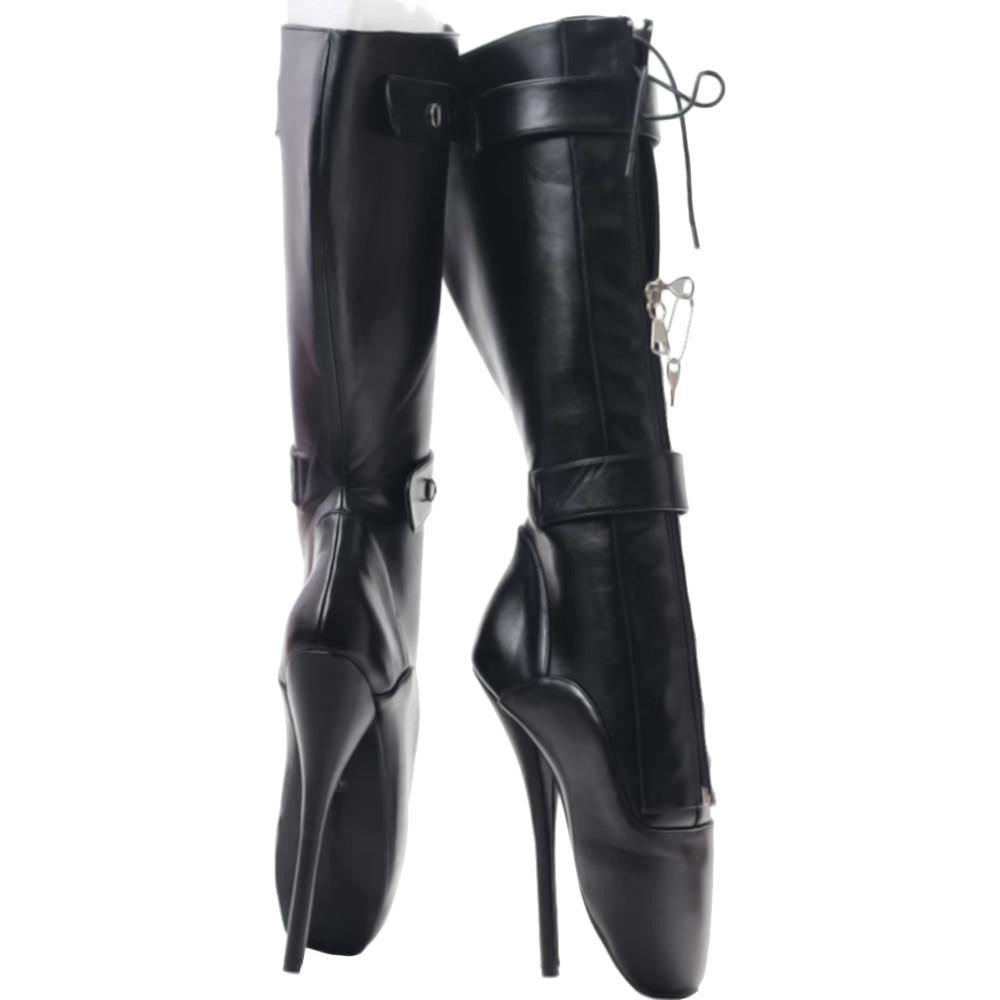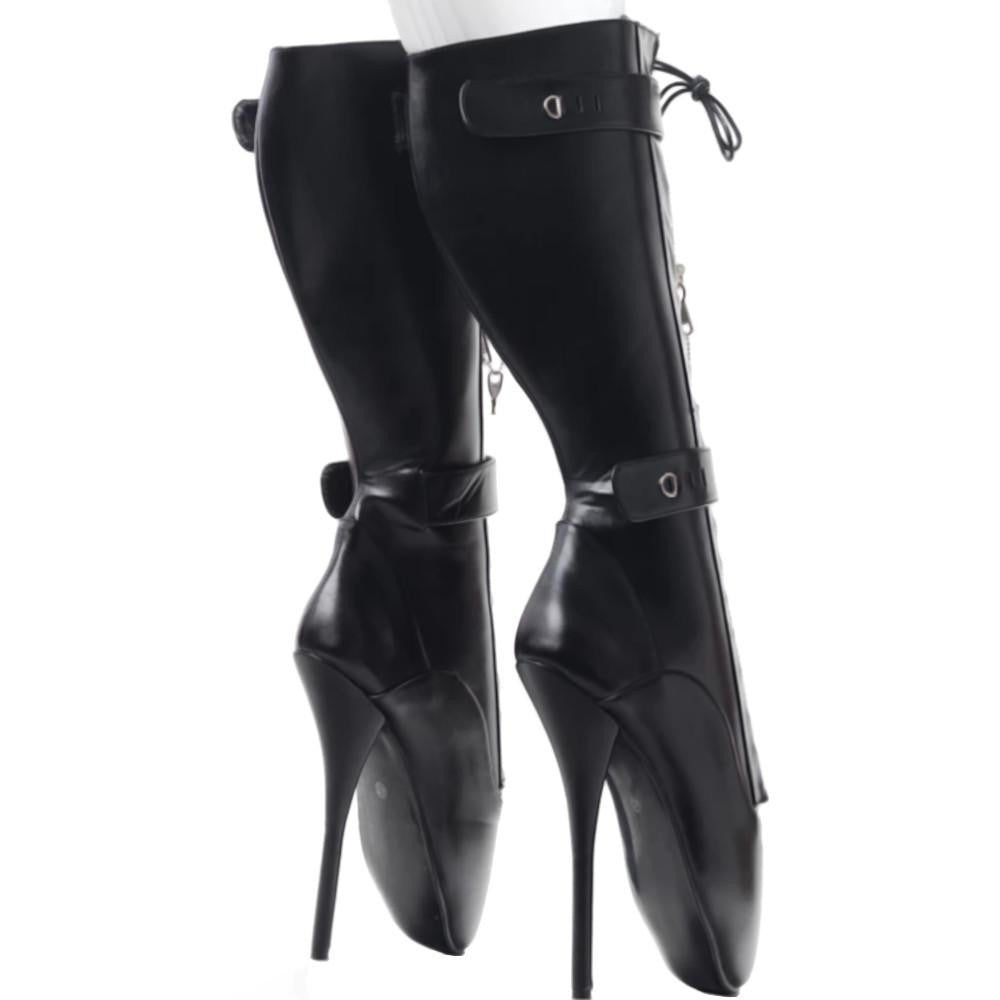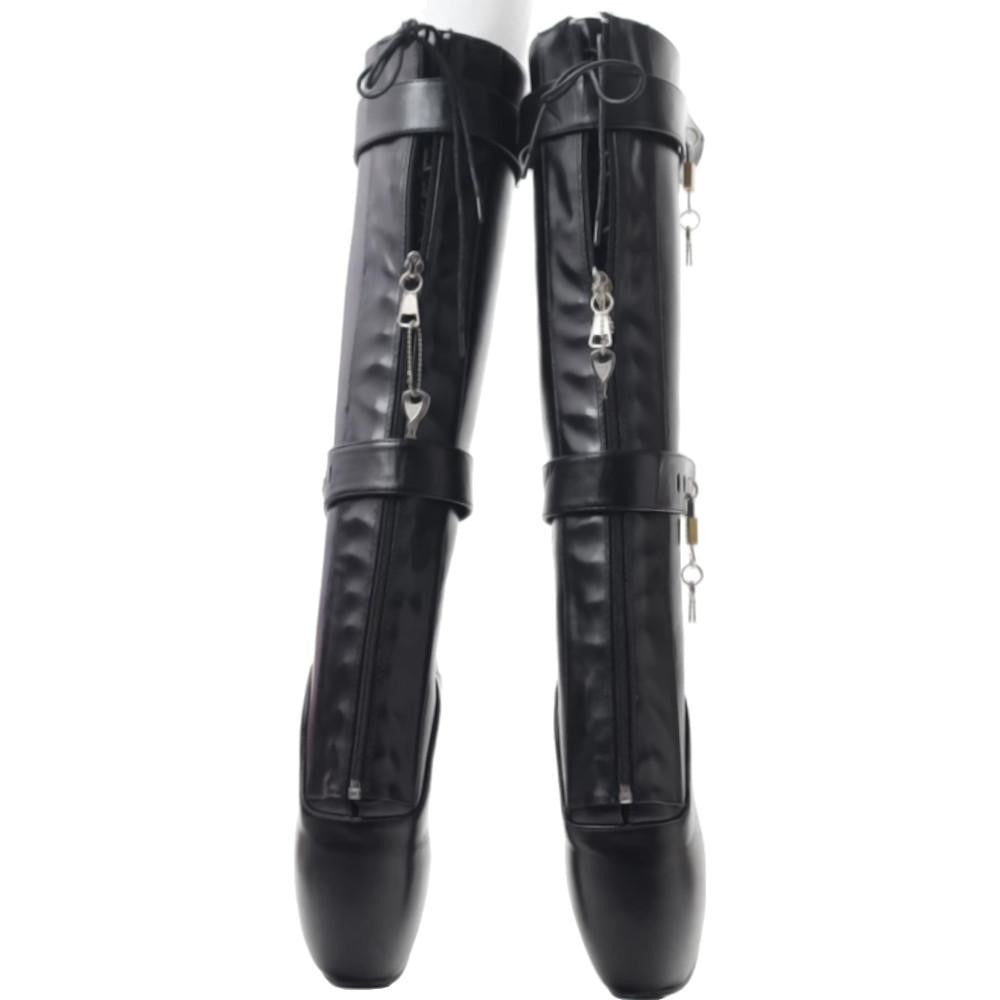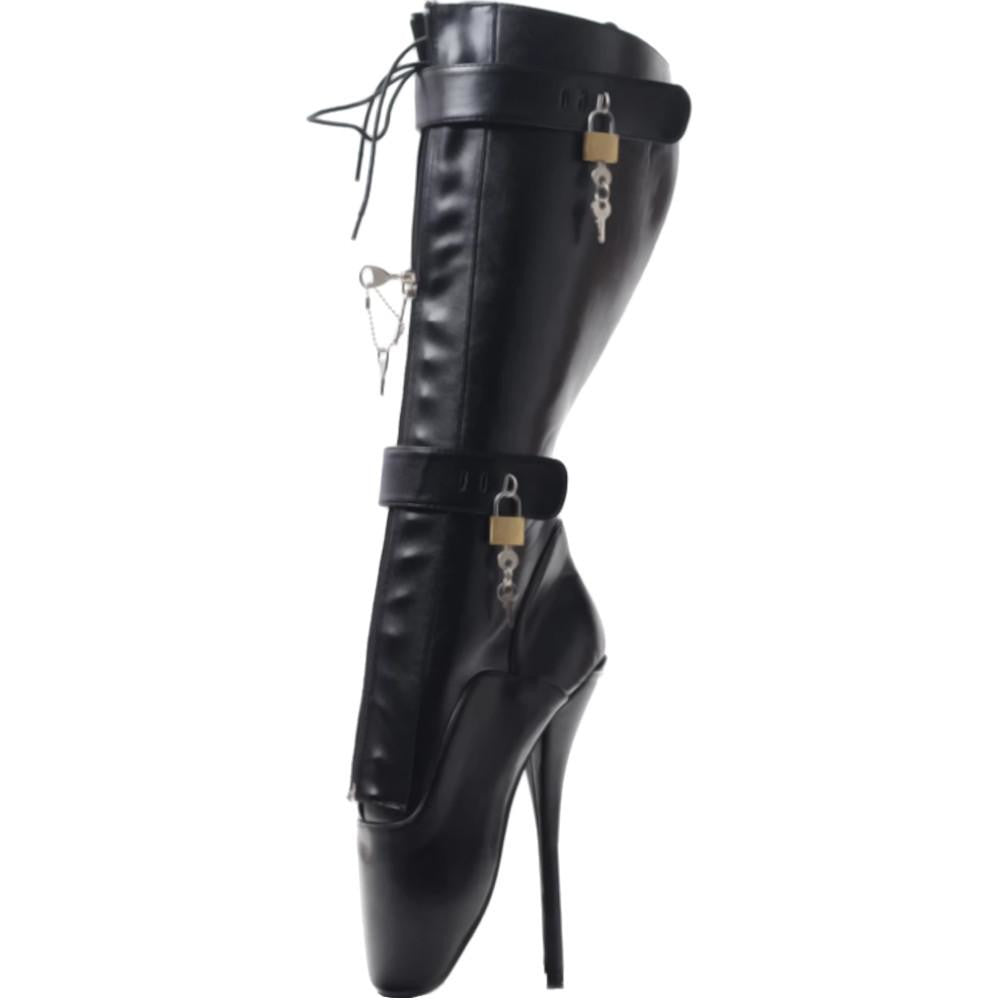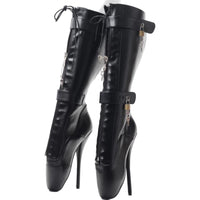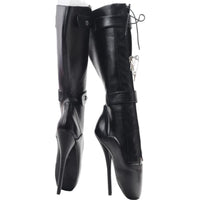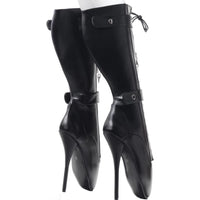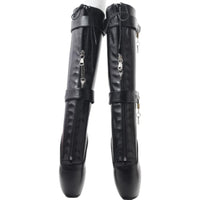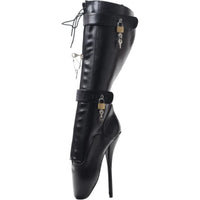 Thrilling Pain Bondage Shoes
Your Sub is a reckless bitch—it's time to teach her a lesson. Maybe she got too close for comfort that she forgot about the proper way to act around you. That's why you have to punish her so she can remember. To ensure that she'll learn how to be careful, you must train her not to make any sound. Make her tiptoe with the Thrilling Pain Bondage Shoes.

These shoes are made of high-quality PU leather—an affordable alternative to genuine leather. This versatile textile is a popular choice in the fashion industry because it and easier to work with and can be stitched seamlessly. Aside from being stain resistant, synthetic leather is also UV resistant. Thus, this item requires minimal upkeep.

There's no better way to inflict sensual torture to your Submissive than to strap these bondage shoes on her feet. Looking very sleek in matt, this black kink accessory binds her feet, covering her toes up to her knees. It resembles the pointe shoes worn by ballerinas, but it has high stilettoes to ensure that her heels will never touch the ground. The laced-up design fastens the boots to provide a snug fit. As if the tight-knit laces aren't enough, then you can heighten up and make the bondage even more hardcore by zipping the ties shut. And you can push her to the extremes by strapping the two harnesses and putting a padlock so your Sub can't get away with your punishment.

Just imagine this: your Submissive in hogties, wearing a sex mask, while all gagged up. And the muscles in her legs are tired from flexing the whole time because she's wearing these shoes. You do all sorts of naughty things to her until she came and her knees start shaking. Ah, thank heavens for BDSM!

You know you can't wait to try it on your Sub, so give in. Add the Thrilling Pain Bondage Shoes to your purchase today!
Specifications
| | |
| --- | --- |
| Color | Black |
| Material | Faux Leather |
| Sizes | 5, 6, 7, 8, 9, 10, 11, 12, 13, 14, 15 - Refer to the size chart below for the measurements |
| Recommended for | Women |
| Washing Tips and General Instructions | Wash with warm water. Avoid detergents and soaps. Always wipe away excess water with a soft towel and leave to dry flat or hang up to drip dry. Never tumble dry, dry clean or iron your garment. Do not use washing powder or bleach for washing. |
Sizing Guide