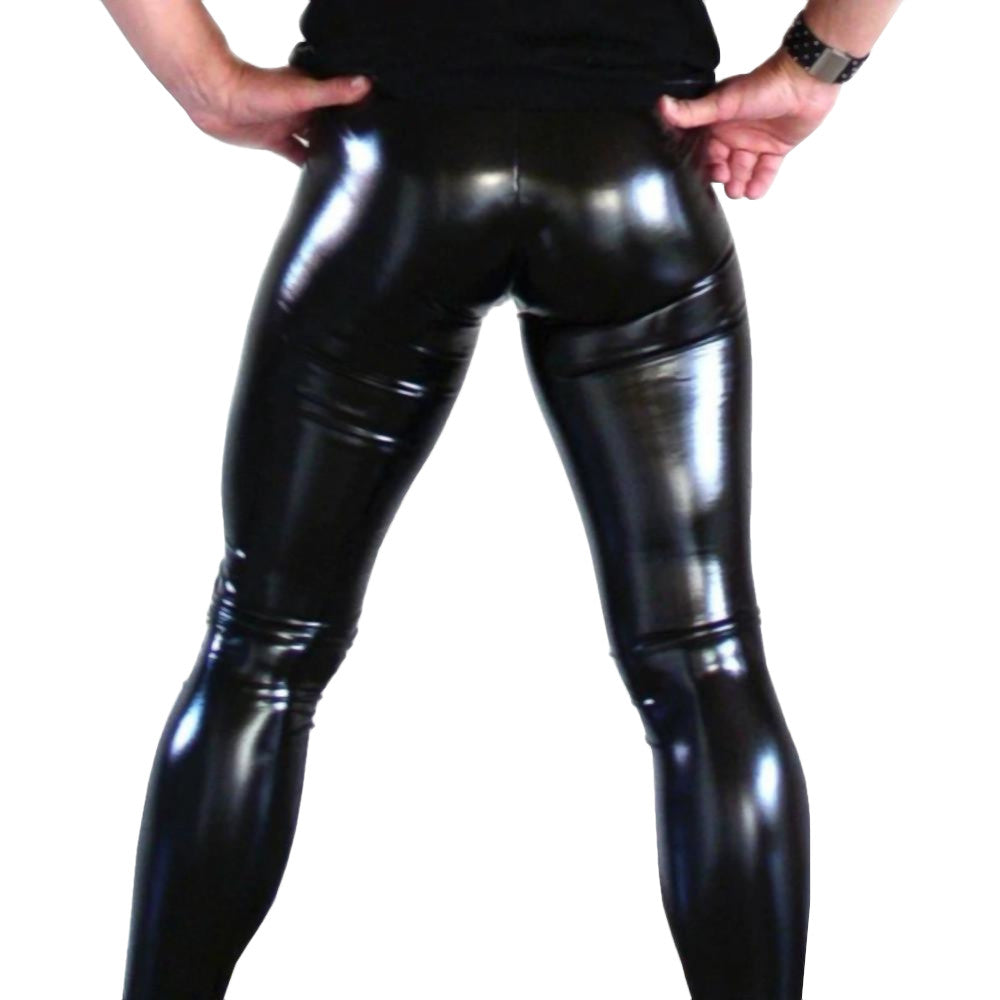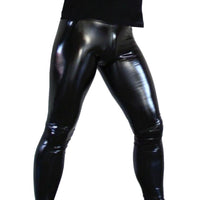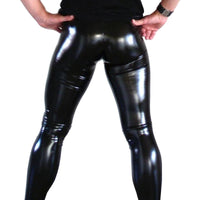 Tight and Shiny Men's PVC Pants
Who says skinny jeans are only for girls? These trousers will prove to you that men can pull off these tight pants. These Tight and Shiny Men's PVC Pants will make heads turn with every step you take.

Glossy and skin-tight, these trousers showcase the curve of your body, making you look irresistible. They hug your thighs and your booty, showing off the silhouette of your bodacious body. And since they have a gartered waistline, these pants are much easier to wear and take off. Say goodbye to zippers that get stuck as you try to zip or unzip your pants. All you have to do is slide your legs into these pants and pull them up! Remember to lubricate your lower body with water-based lubricant for quick and effortless wear.

Made of PVC, these tight pants will last long. These trousers can withstand any movement and position as they are highly durable. Let your legs spread open wide. These pants will not rip apart. They are also gentle on your skin, making them a perfect option for those with sensitive skin.

Perfect for nigh-outs, these pants will change your look effortlessly. Put these on with a long-sleeved shirt, a see-through sleeveless, or a latex top, and every girl at the club will drool over your sexy look. But if you only like to get attention, you can do so by wearing nothing but these pants and a bowtie on your neck. Do a sexy dance in front of your man, and keep his hands off you!

The Tight and Shiny Men's PVC Pants are perfect for guys of all sizes, for you can get them in small, medium, large, extra-large, and double extra-large. All you have to do is get the size that fits you and add it to your cart!
Specifications
| | |
| --- | --- |
| Color | Black |
| Material | PVC |
| Sizes | S, M, L, XL, XXL: Refer to the size chart below |
| Recommended for | Men |
| Washing Tips and General Instructions | Hand-wash. machine wash at cold temperature. Hang to dry. Do not iron. |
Sizing Guide