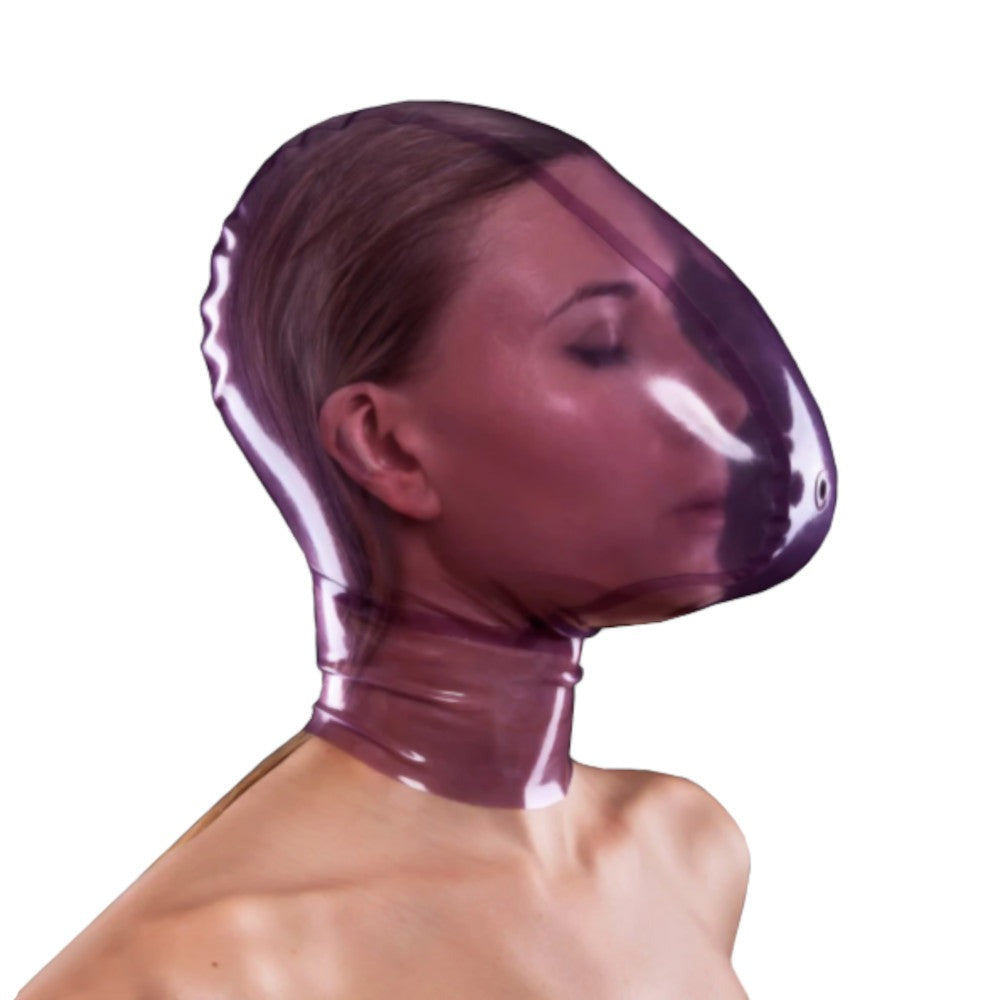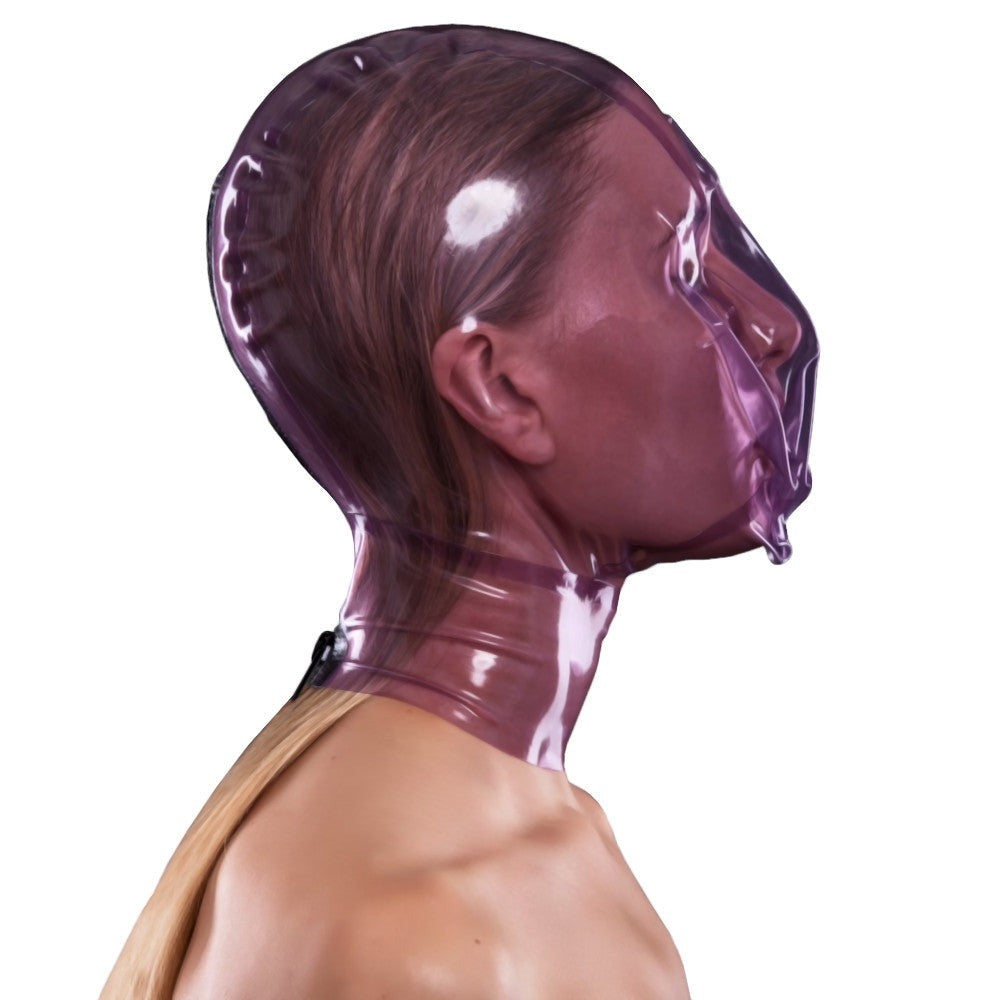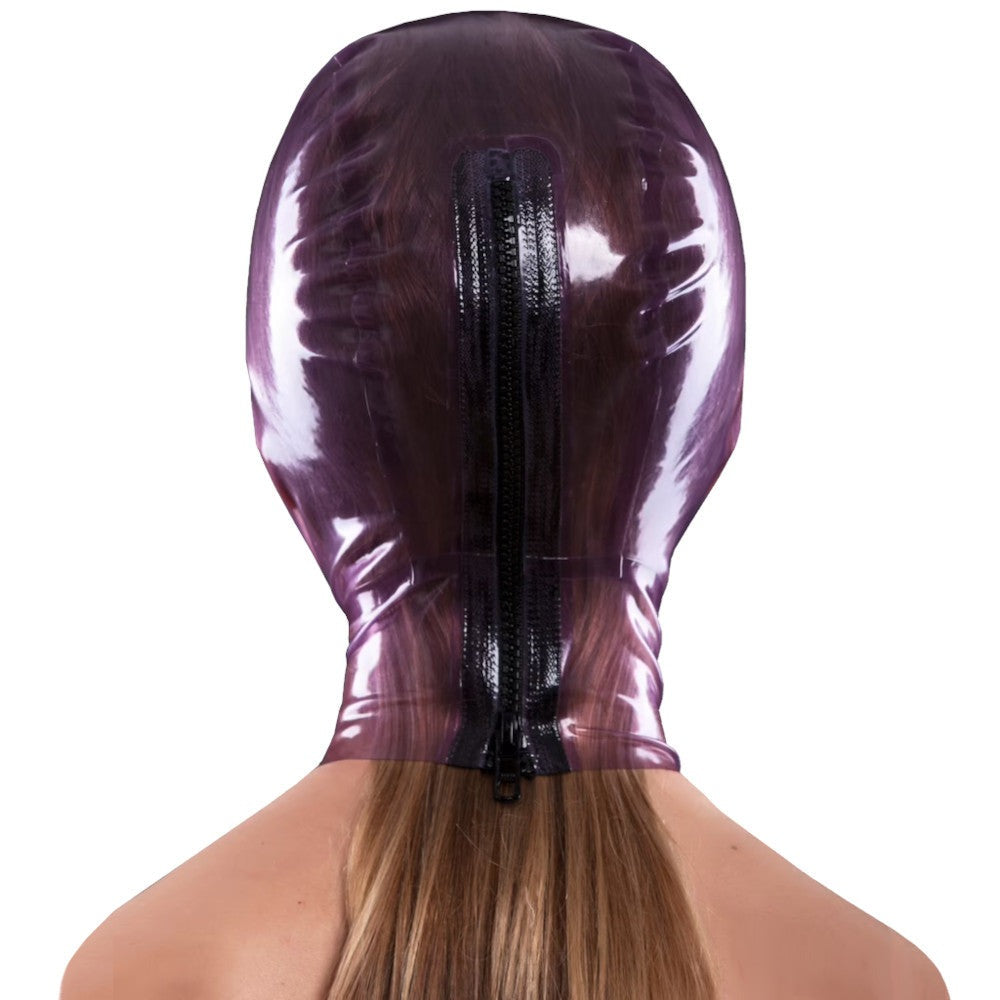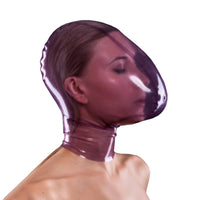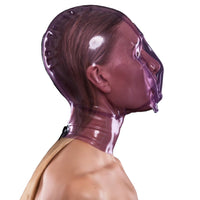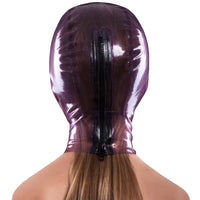 Transparent Latex Breathplay Hood
A successful bondage play largely depends on choosing the right accessories to use in having fun. It's always a make-or-break scenario, especially if your Submissive is still considered inexperienced in this field. It's understandable if your partner begins to feel that things are becoming too much whenever your acts start to get intense. So what are you going to do when you want to stifle her without harming her in the process? Easy, you buy the Transparent Latex Breathplay Hood.

This purple mask is the perfect item to carry out your kinky plan. If the aim is to explore how breathplay makes orgasms more explosive, you can expect this hood to deliver.

Unlike most latex masks that are skin-tight, this headgear has plenty of room for her to breathe—literally. It's snug around her neck but is loose at the front, so it inflates every time she exhales in it. When your Sub inhales for air again, the mask will crumple over her face. The deeper her breaths are, the more this torture device will stick on her face, so she will have no choice but to take shallow breaths to make everything easier for her.

There are two tiny holes at the front so that air can circulate and your Sub will not pass out while the mask is on her. Also, you can undo the zipper at the back to quickly remove it when she uses her safe words or gestures.

No matter how excited you are in testing this tool, your Sub's safety should still be your priority. Check first if she does not have colds or a stuffy nose. If things do not check out, maybe it's best to save the hood for another day. It's always better to be safe than sorry.

This mask is available in six sizes, so you have plenty of options to choose from. So, what are you waiting for? Heighten up her BDSM experience with her every breath. Purchase the Transparent Latex Breathplay Hood today!
Specifications
| | |
| --- | --- |
| Color | Purple |
| Material | Latex |
| Sizes | XS, S, M, L, XL, XXL- Refer to the size chart below for the measurements |
| Recommended for | Women, Men |
| Washing Tips and General Instructions | You can wash rubber garments on clean warm water. Avoid detergents and soaps. Always wipe away excess water with a soft towel and leave to dry flat or hang up to drip dry. Never tumble dry, dry clean or iron your garment. Do not use washing powder or bleach for washing. |
Sizing Guide