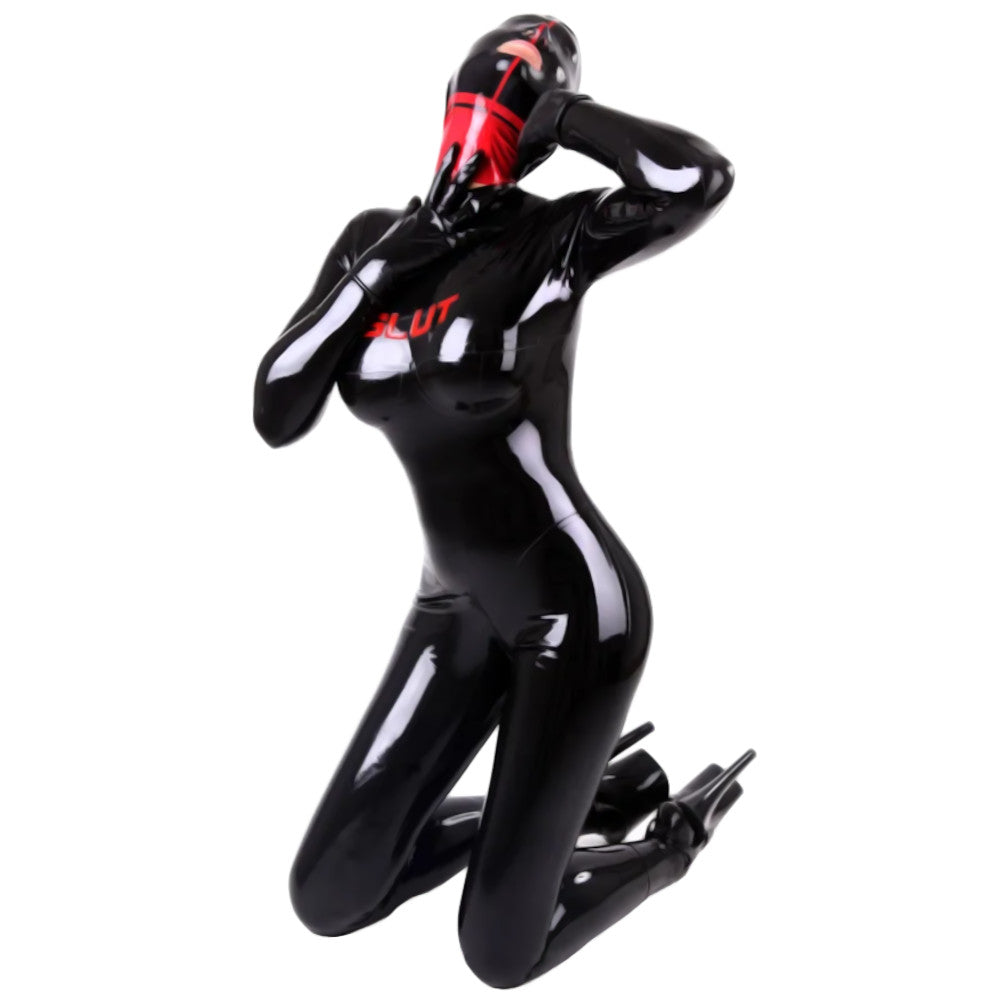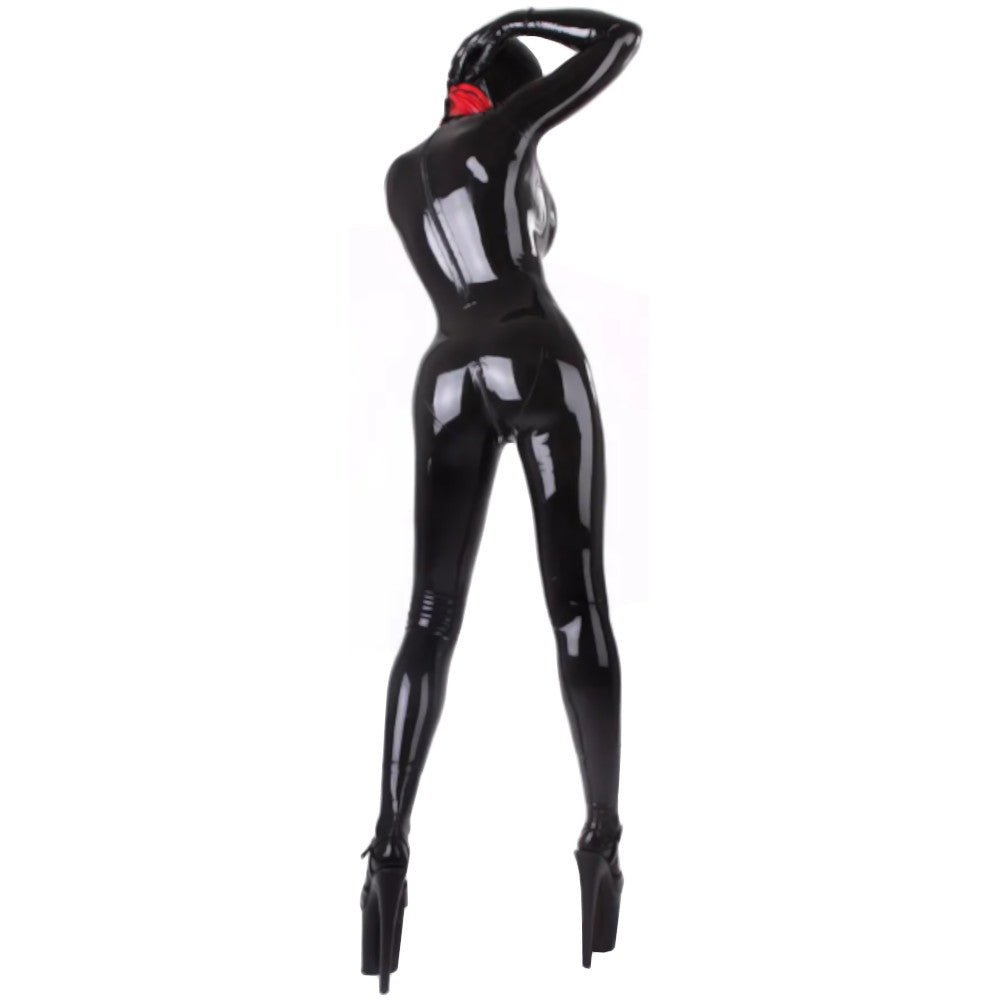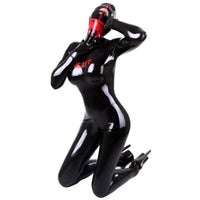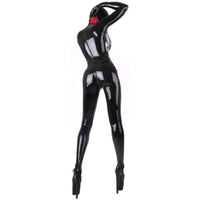 You are tired of being you. There are times when you want to escape reality and be in a different world, so you can stop thinking about the pressure from the daily grind. Mix that fantasy with your rubber fetish, and this Use Me gimp suit will become your new favorite. Inside this gimp suit, you'll become your master's sexual object. This latex outfit provides covering from head to toe, which means you won't have to spend more on a separate hood, a pair of gloves, and socks.
You can still breathe normally with its hood as it has cutouts on the mouth and nose. Although it gives you full coverage, it leaves your ass and pussy accessible. When things get too intense, you can say the safe word in an instant.
Feel its tightness hug your gorgeous curves! This gimp suit will accentuate your boobs and ass while emphasizing your shapely legs, graceful arms, and sexy waist. You are entitled to feel seductive! This latex suit should cling tight to your skin, so measure your bust, waist, and hips to ensure a snug fit. It's available in different sizes, from double extra small to double extra-large, because sexy comes in different shapes!
What's great about this suit is that it comes in so many color options, more than enough to let you pick your favorite color. You can be gold or silver, too! As exciting as its colors is the material used. Putting it on is like a ritual. You have to lube (use only silicone-based lube) your naked body to slip into it with ease. It takes time to slide into it, but you'll enjoy how the rubber glides on your skin. It's all worth the trouble because every touch is magnified.
Let your master use you for his sexual gratification because this is what makes you happy, too. Buy this gimp suit now!
Specifications
| | |
| --- | --- |
| Color | Yellow, Clear, Black, Blue, Brown, Gold, Green, Orange, Pink, Purple, Silver, Red, White, |
| Material | Latex |
| Sizes | XXS, XS, S, M, L, XL, XXL - Refer to the size chart below for the measurements |
| Recommended for | Women |
| Washing Tips and General Instructions | Handwash in a bucket of warm water with one to two drops of baby shampoo. Rinse thoroughly. Hang to dry using a plastic or wooden hanger. |
Sizing Guide